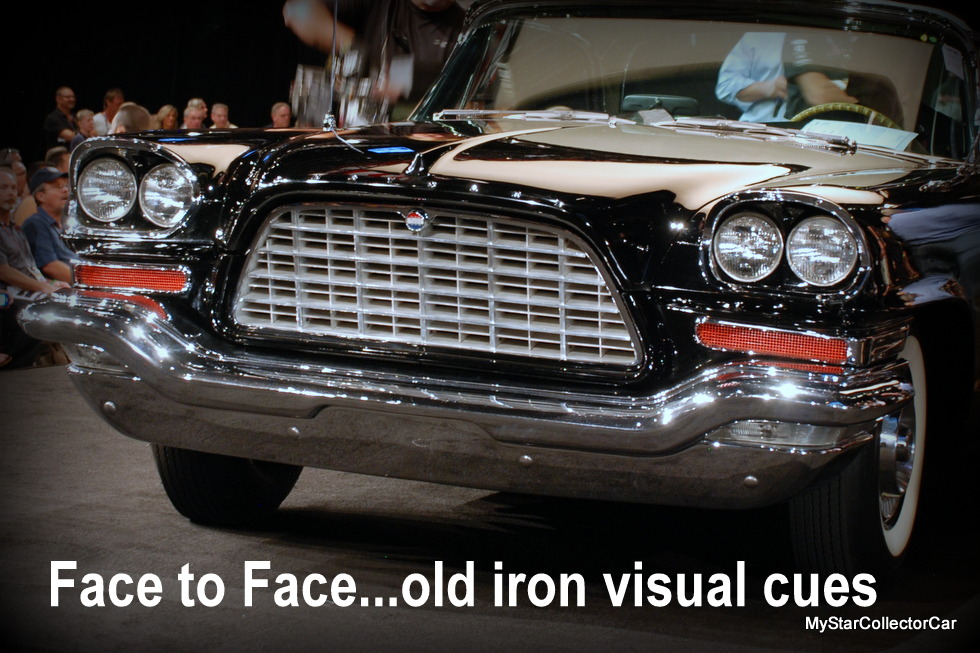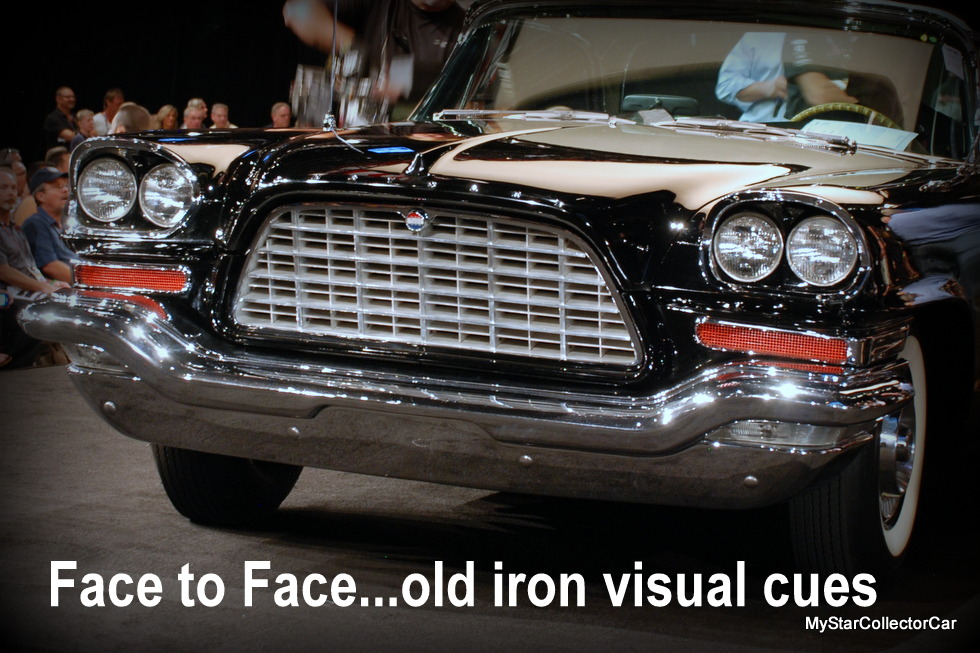 One of the first things you notice about another human being is their face—maybe that's why Helen of Troy was the "face that launched a thousand ships".
You get a number of visual cues from a face to face encounter—ranging in degree from "Am I going to take a punch in the head?" if it's an angry guy to "Maybe I should get a phone number" if it's a friendly female.
Cars have the same visual facial cues—you just have to look for them.   
These front end automotive cues cover the same range as humans, so you'll get everything from a baby cute look to a Mike Tyson-ish intimidating look depending on what you're looking at in the world of cars.

Nash Metropolitans are the least threatening cars you'll see face to face at a car show. You could call these friendly little cars the puppy dogs of all things automotive. They run at an extremely high warm and fuzzy level.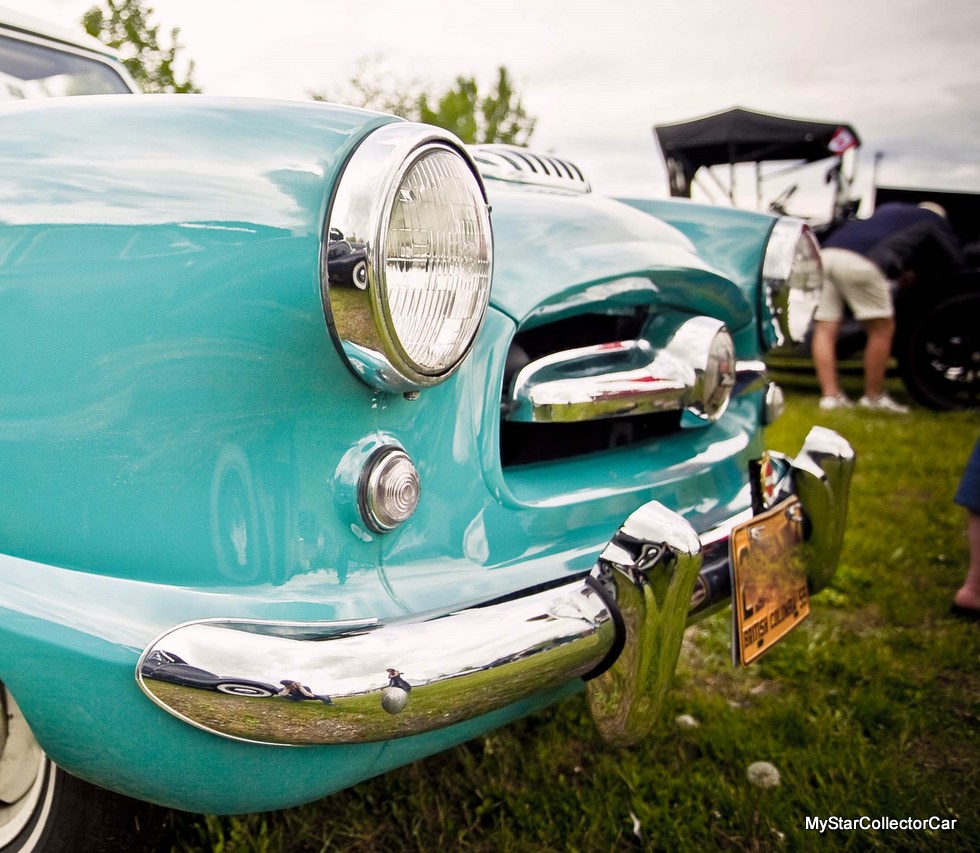 Shelby Mustangs are at the other end of the scale. They're imposing machines because Carroll Shelby wanted to put a track machine on the street and you don't win races by winning the Miss Congeniality title. They look tough because they are tough.
The 1969 Super Bee also has an all business look. The hood has a massive scoop that looks like the open mouth version of the shark from Jaws—it's the polar opposite of the Nash Met.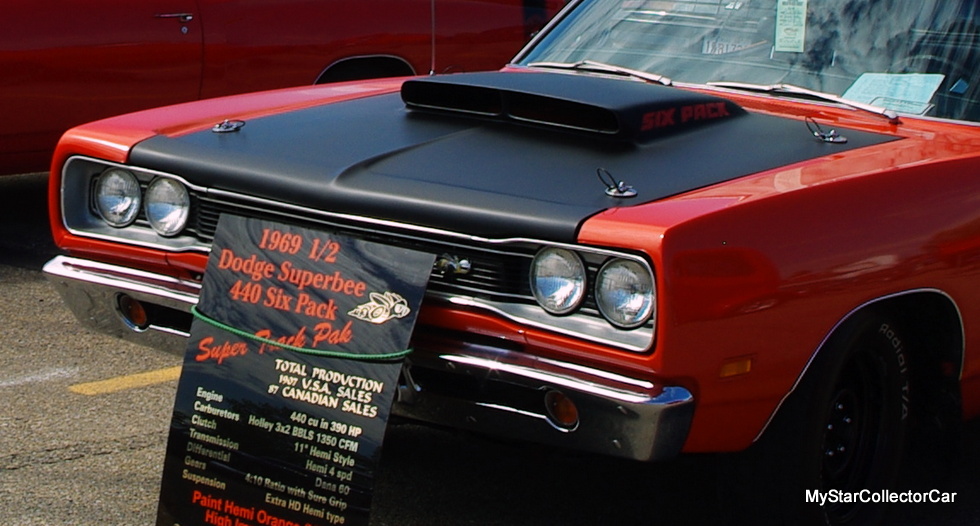 '55 Chevys have an all business look because they have a really basic grille and minimum decoration. They are even more menacing with the no-bumper  gasser look.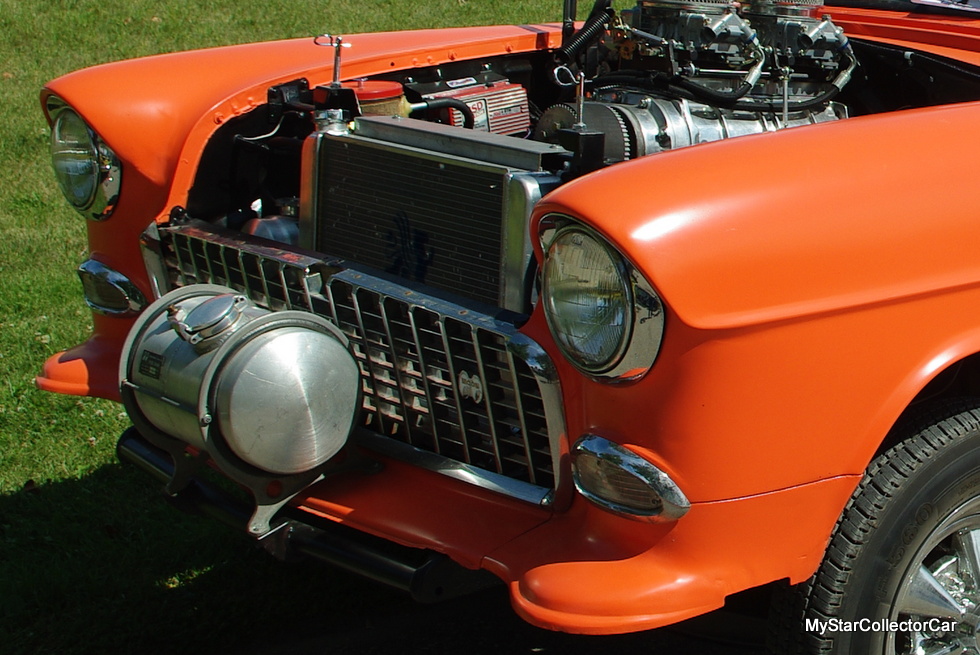 Chrysler letter cars have that same style. There's a gaping maw for a grille and not much else. They were going for a stripped-down, understated power look at Chrysler and they nailed it.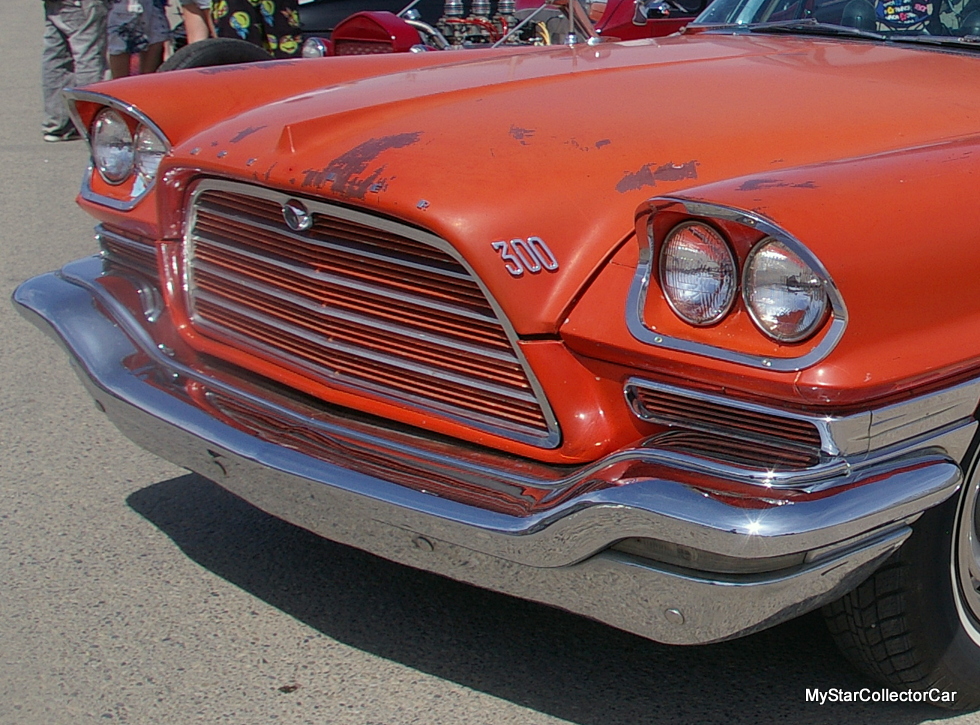 GTOs did the impossible. They had a tough look but it didn't overwhelm the style behind these classic muscle cars. They weren't stripped down like a bare bones Poncho but they were close. You had that hood scoop and incredible grille to say this is a lot more than a Tempest.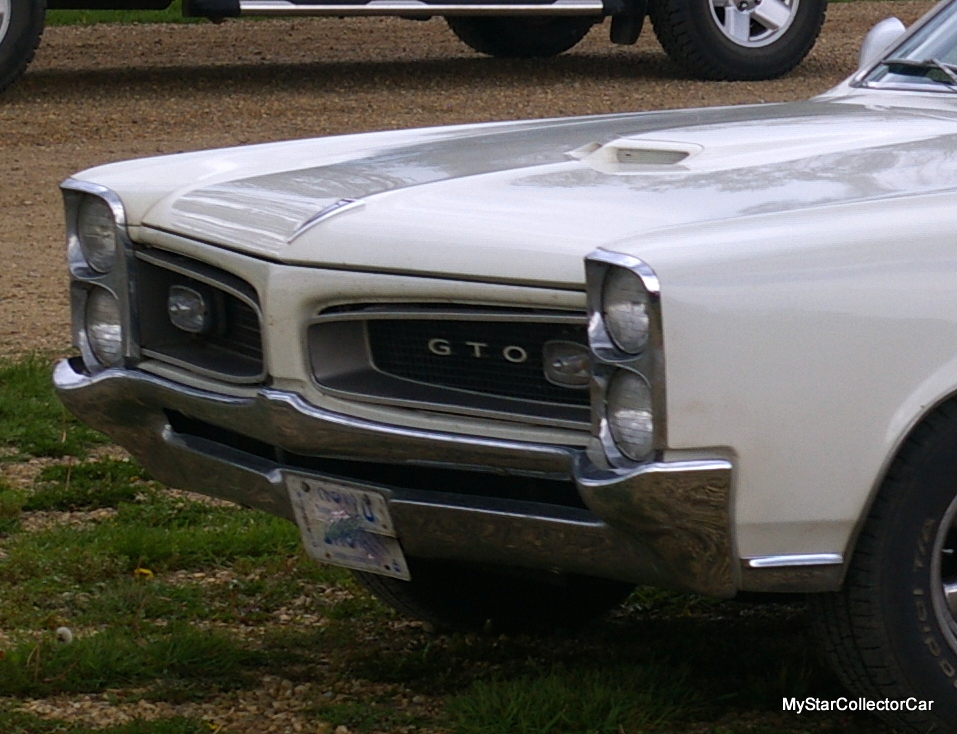 '59 Buicks were in a league of their own. They were a combination of comical and scary at the same time—like when the Three Stooges met Frankenstein.  The tilted headlights told you it was a 1959 Buick—day and night because these cars were far from generic back in the day.
The '59 Dodge was a similar car from the same era but it definitely had more of an angry tone thanks to those menacing eyebrows. These Dodges looked like they were mad at the world and thanks to some tricky engine options; they could back up that angry attitude.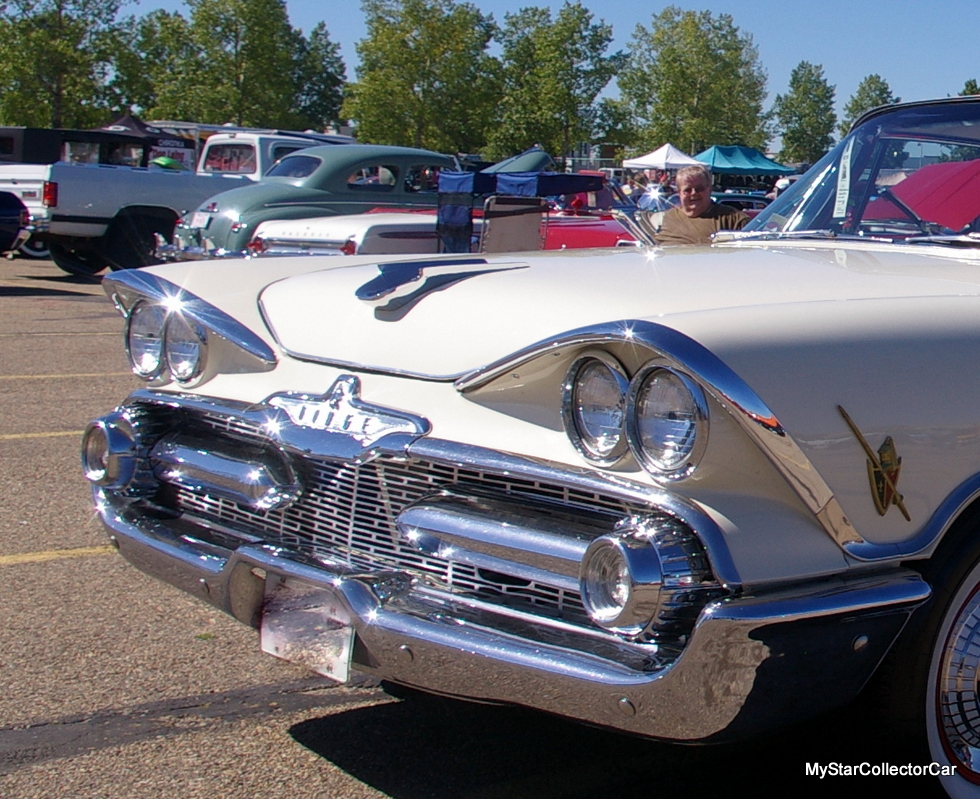 Last but certainly not least, you'll find the 2nd Gen Trans Am. They oozed power PLUS the early 70s versions could back it up. The later 70s smog era versions were a little more on the tame side under the hood but they still looked tough. These Trans Ams were  some of the fastest cars built within that time frame so they were the brawniest cars in a lukewarm era—style and substance in a de-tuned world.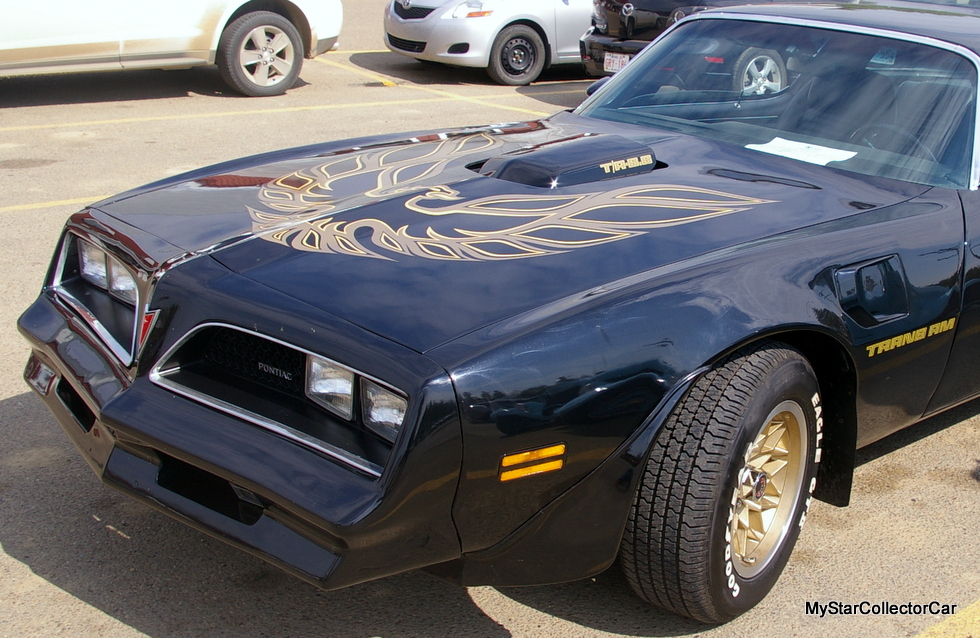 The front end of a car is the equivalent of a face so the cues will tell you whether you're getting a warm vibe or a punch in the face.      
By: Jerry Sutherland
Jerry Sutherland is a veteran automotive writer with a primary focus on the collector car hobby. His work has been published in many outlets and publications, including the National Post, Calgary Herald, Edmonton Journal, Ottawa Citizen, Montreal Gazette, Saskatoon StarPhoenix, Regina Leader-Post,  Vancouver Sun and The Truth About Cars. He is also a regular contributor to Auto Roundup Publications.
Please re-post this if you like this article.