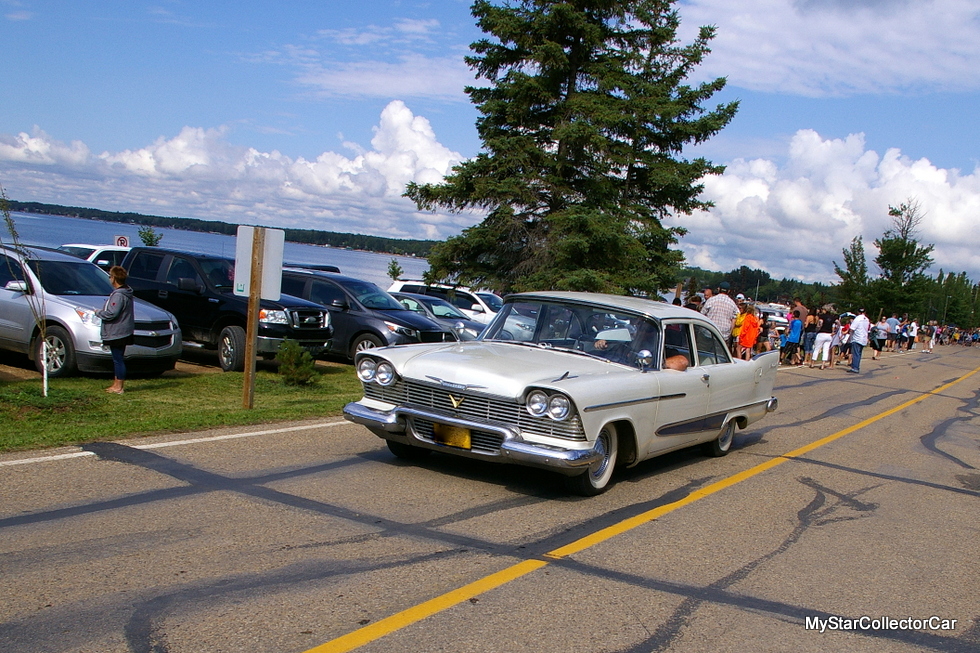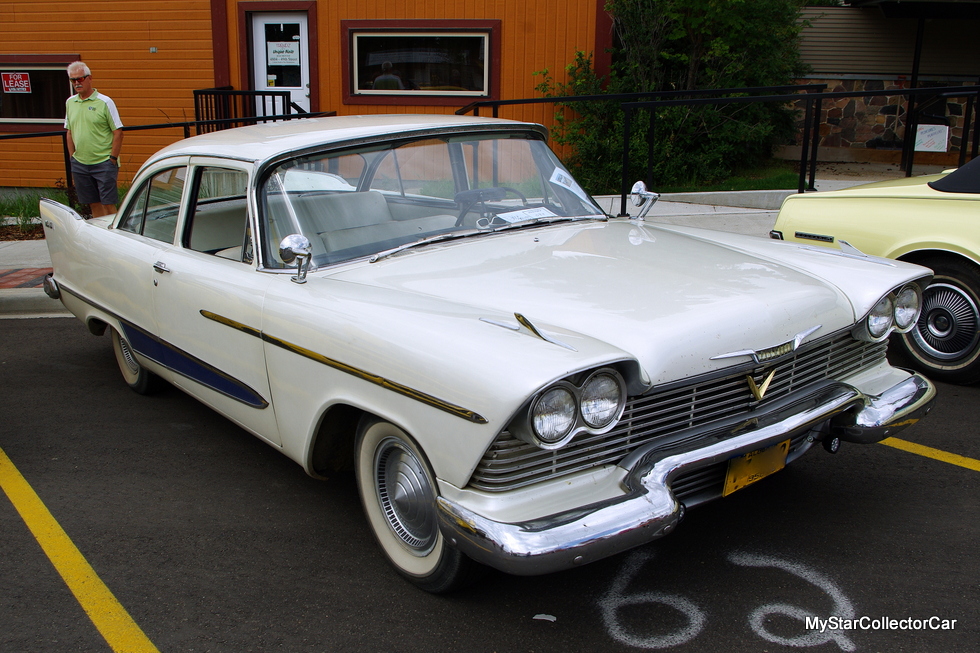 The 1958 Plymouth became famous when Stephen King made the car a murderous villainess in his horror novel.
Mopar fans were even more horrified to learn King was not well-schooled in Chrysler technology because King was embarrassingly unaware of their famous push button automatic transmission that was a mainstay in '58.
The Christines used in the movie were red and white two-tone cars, although the Fury did not come with this paint option in 1958.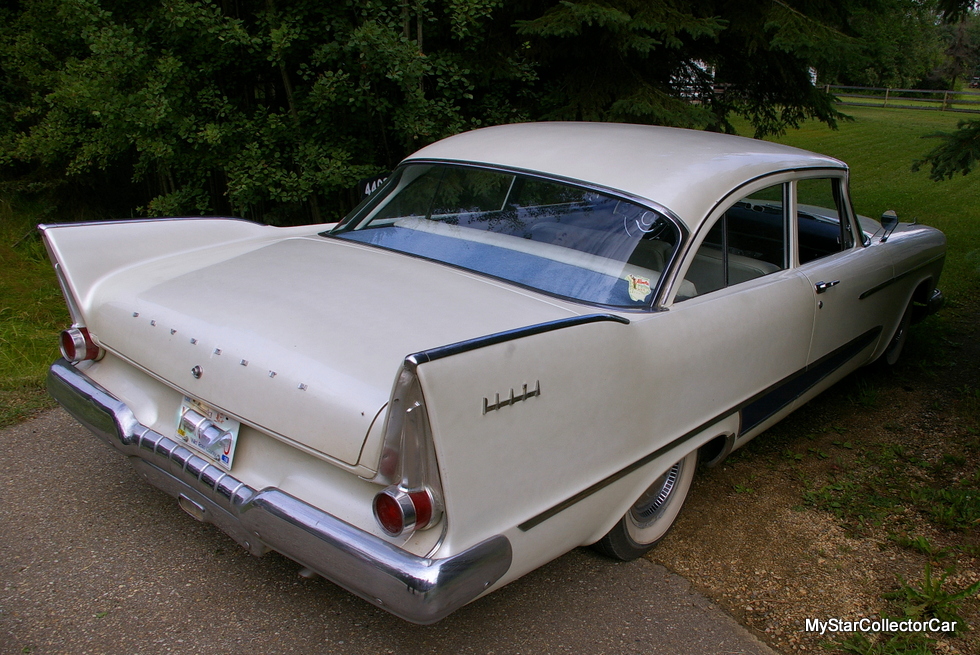 Perhaps the most horrifying moments in the movie were the scenes in which a '58 Plymouth was destroyed beyond repair.

There are many reasons why 1958 Plymouths are not common at shows. They range from inferior builds during an economic recession to a badly outdated style when car fins died a horrible death in the early 60s.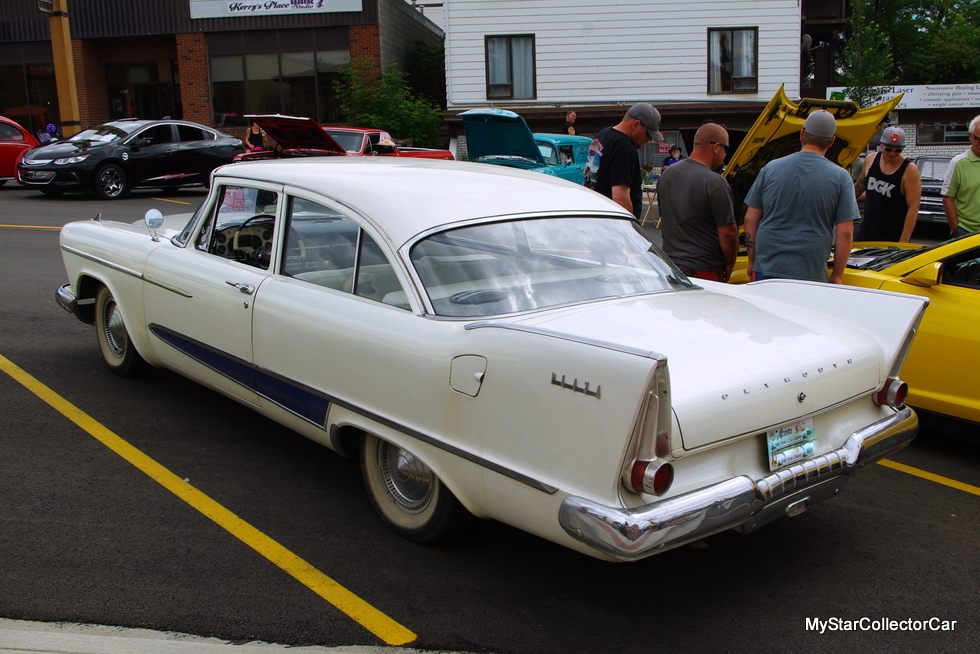 These days a 1958 Plymouth is a rock star at shows because so few of these finned Mopars exist in 2018. Consequently, MyStarCollectorCar will literally track down a Forward-Look Plymouth whenever the occasion arises for us.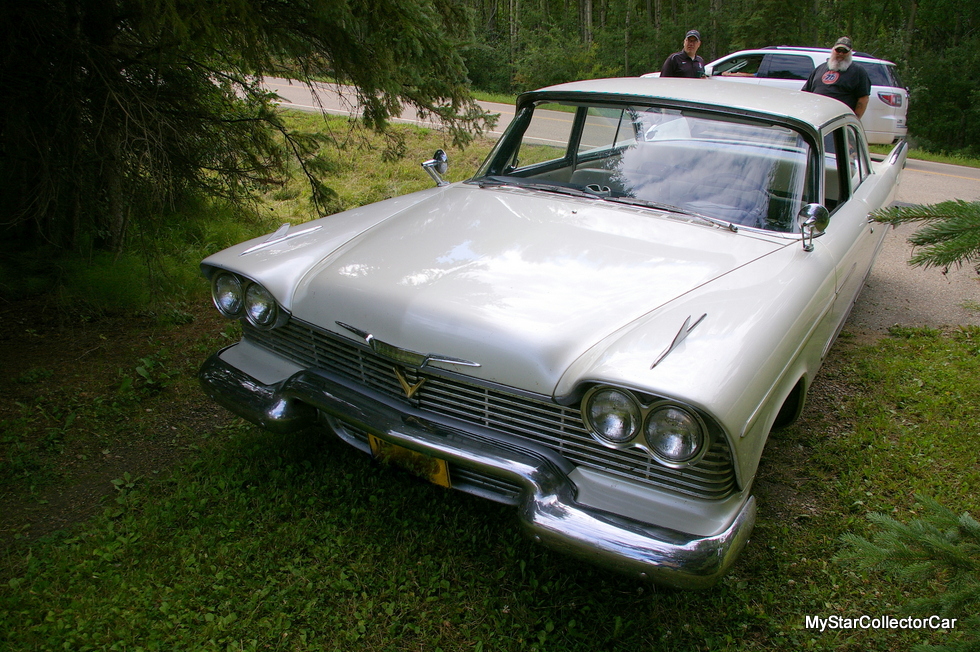 A 1958 Plymouth Plaza two-door sedan was an opportunity for MSCC to chase down a story for our readers. Owner John Vanderweit has owned the Plymouth for about 11 years and loves his Christine cousin.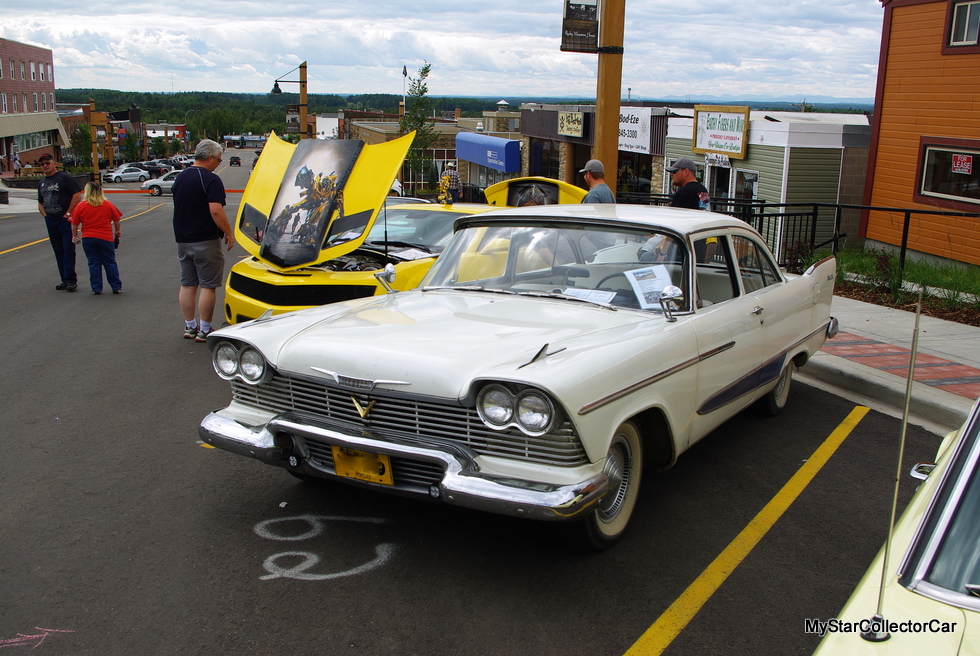 Many car guys will be surprised to learn the Plymouth was built in Los Angeles, California, according to John. The Plaza model was essentially a low end fleet car, and even the Plymouth Savoy was above the Plaza on the Mopar totem pole.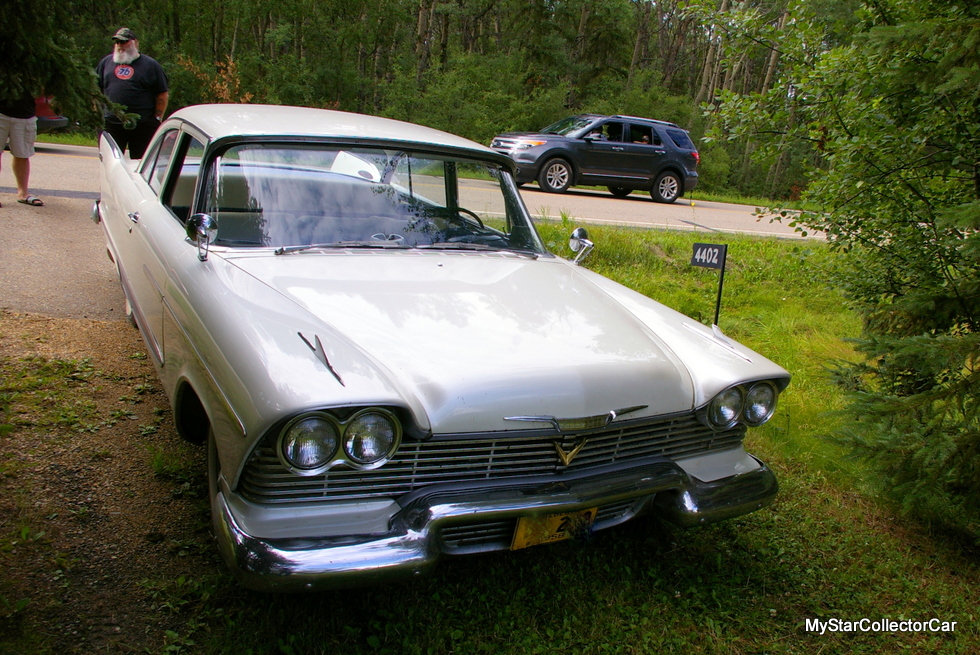 However, John's 60-year-old Plymouth had a factory 318 engine and was backed by a 2-speed Powerflite automatic transmission. The powertrain option was unusual for a Plaza model because these barebones Mopars typically had a flathead six and three-on-the-tree manual transmission.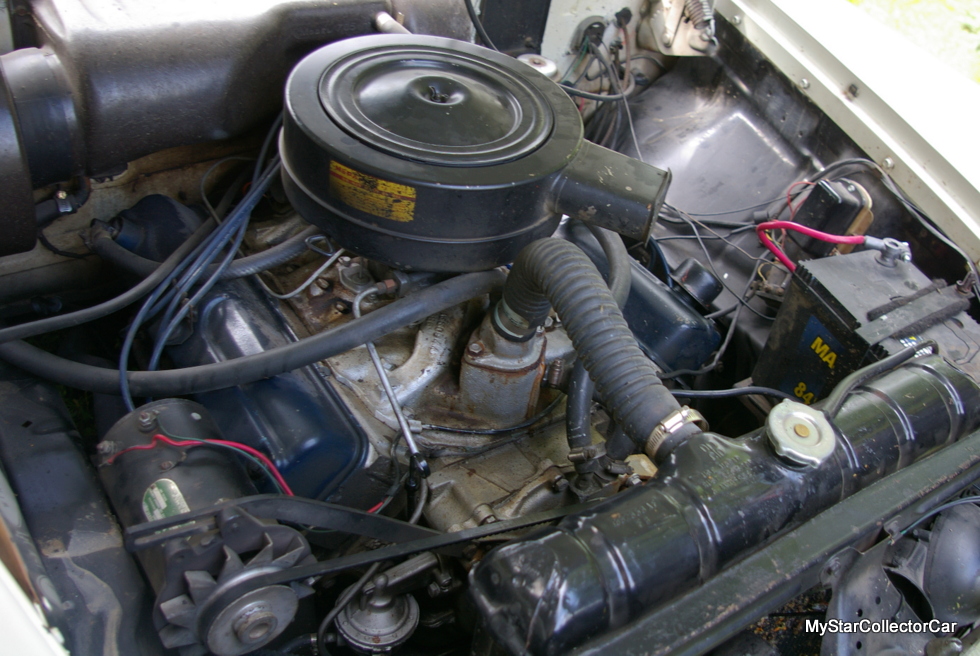 The Plaza was shipped to Kentucky and somehow wended its way to Langley, British Columbia Canada in the early 90s.
Eventually John became its owner and he drove the car very frequently over the past 11 years. John is a big fan of the road less traveled and uses the Plymouth for many back road trips. He likes the laid-back and relaxed style of the less-used roads and enjoys the pace.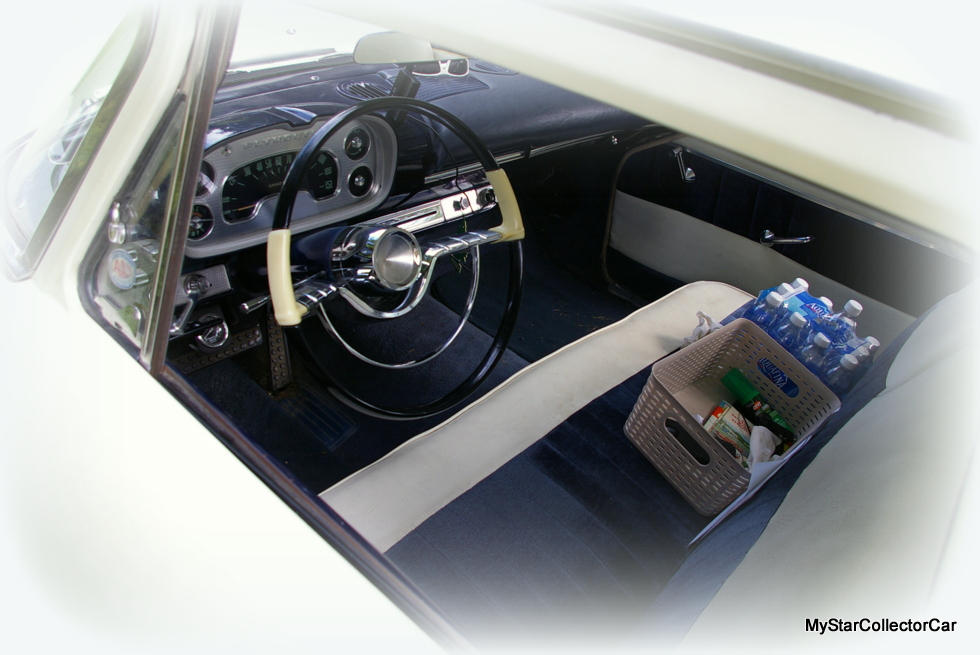 John has found the car to be very dependable and comfortable on a road trip. John called the car a "pleasure to drive" and said it had a "very smooth ride."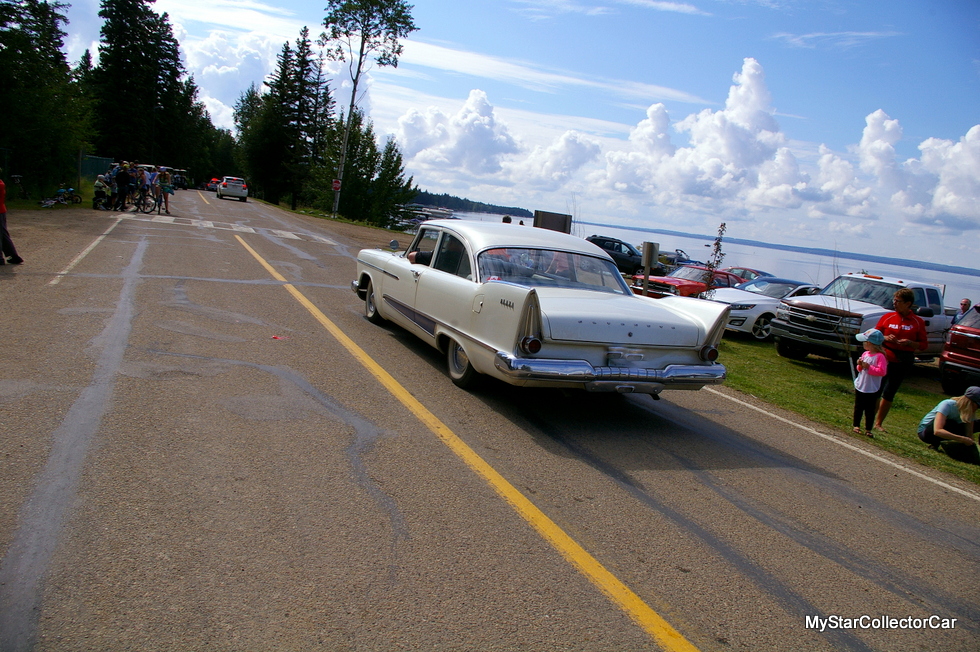 He added this detail–the car has been in all kinds of weather, including "rain, mud and sh**" in John's words, because he uses the car for fishing excursions.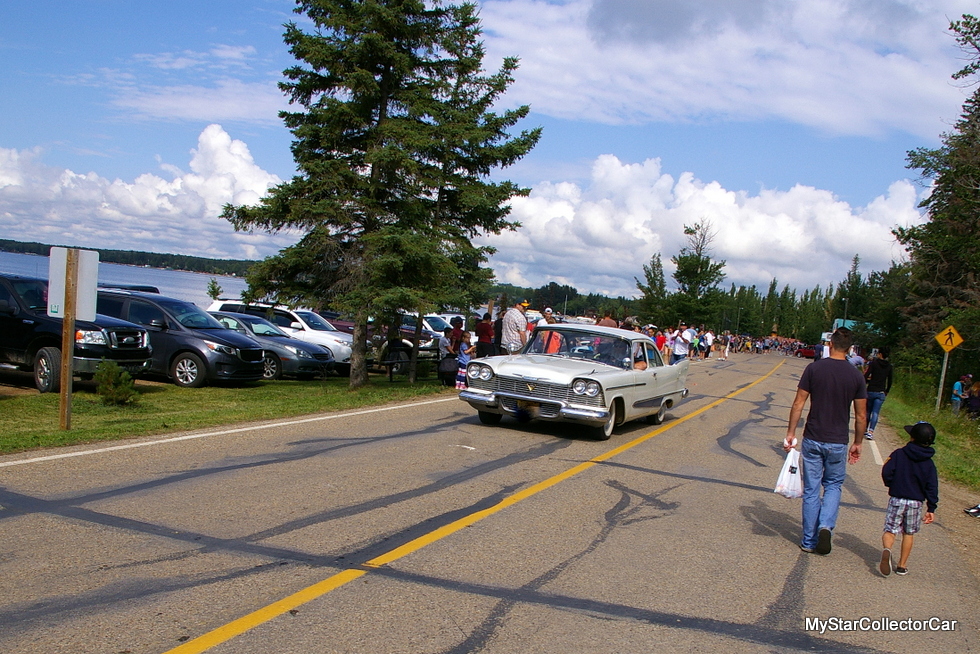 The Plymouth has plenty of power with its poly V-8 and John is easily able to keep a steady 70 mph (112 km/h) pace on the back roads.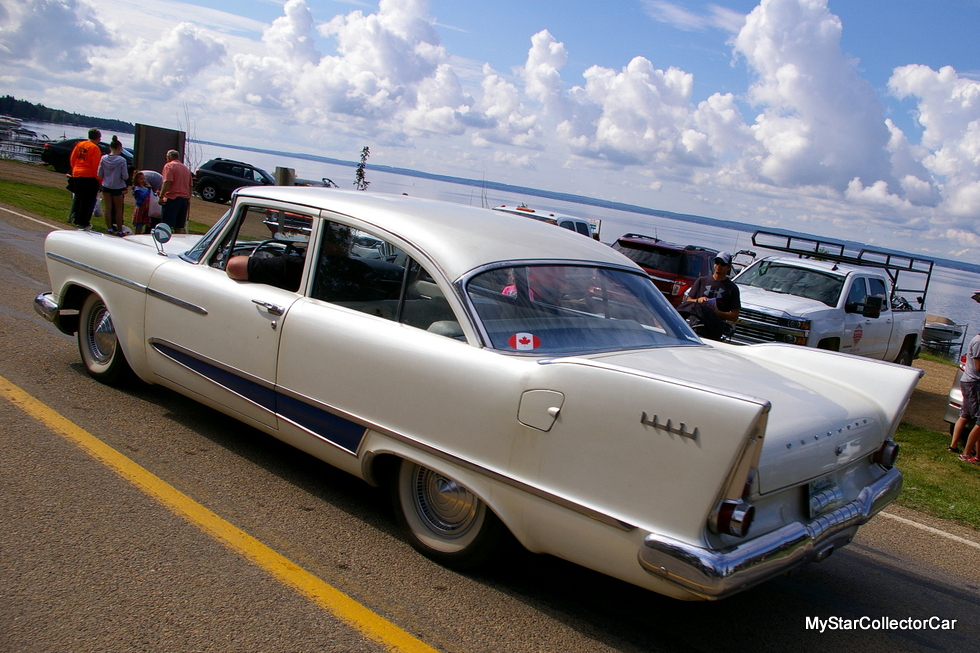 The car retains most of its originality, although John mentioned the roof "used to be blue" on his Plymouth. The solid color on the car is an asset for John because he likes the one-tone look of his car.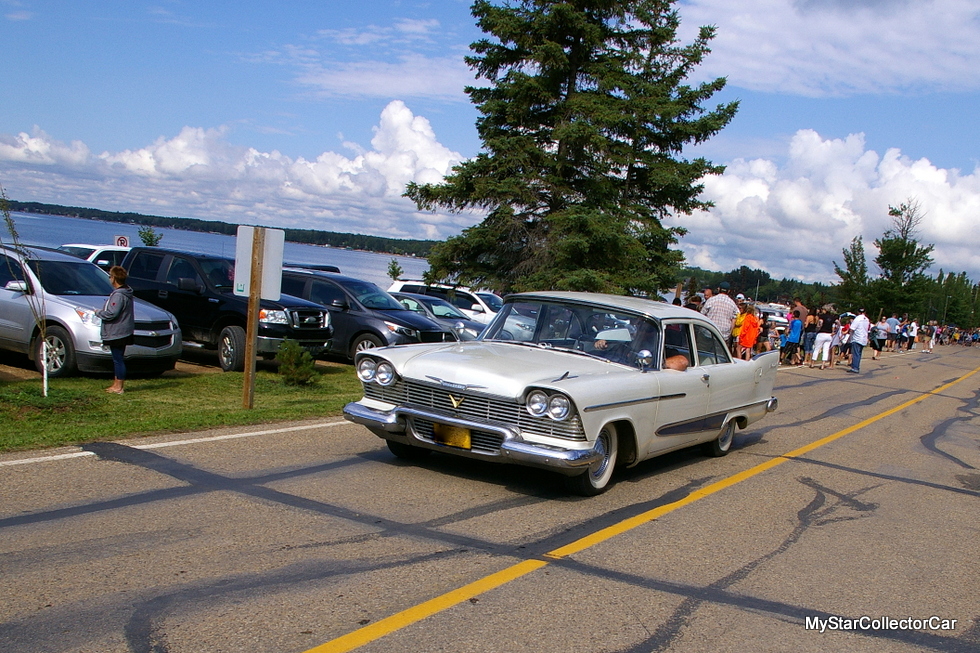 It is very clear that John has found his ideal car. Things have worked out much better for him than they did for Arnie in the movie and book versions of Christine.
Jim Sutherland
CLICK HERE to Like us on Facebook
CLICK HERE to Follow us on Twitter
CLICK HERE to Follow us on Pinterest