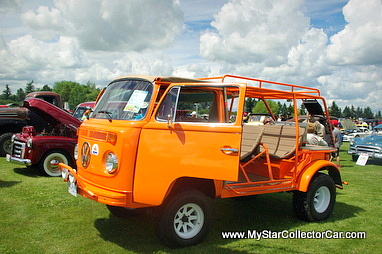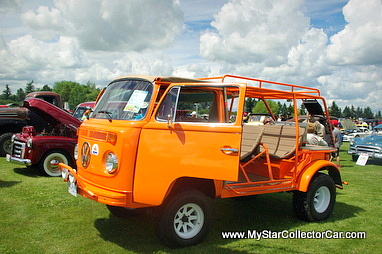 We seem to run into Patsy Kachanoski at least once a summer at cars shows because she loves the atmosphere around the vintage vehicle show circuit.
It is a good thing Patsy has an outgoing personality because she always brings something unusual to the show.
"We like oddities" is her understated description of Patsy and her husband's collection.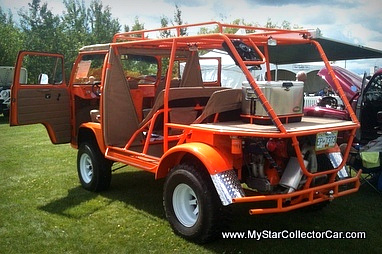 For example, check out her Chevy produce truck that became a star on 'My Classic Car' the minute host Dennis Gage spotted it a summer show a few years ago. We were also fortunate enough to find Patsy and see the canopy truck live and up close for our MSCC interview.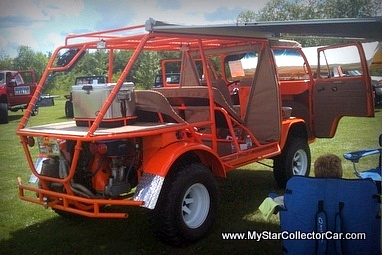 We crossed paths with Patsy at a July show this year and we were not really surprised to see she brought another four-wheeled conversation piece along with her in the form of a wild VW beach buggy named Nemo. This custom microbus had a "surf city- good vibration" feeling that ran through the entire customization and looked like it belonged anywhere you could catch a big wave.
Patsy purchased Nemo the 1973 VW Beach Bus at the 2013 Barrett-Jackson auction in Scottsdale and kept her streak alive for ownership of unusual vehicles because this particular Volkswagen is not something you see every day. This VW was the last one of three custom rigs built by a California custom shop.
In fact, the custom van posed a problem for Patsy when she tried to register it at her motor vehicle licensing branch and eventually, after a serious battle with red tape, she got it licensed as a "multi-purpose" vehicle.
Realistically there is only one single purpose that springs to mind when you see Nemo the custom beach bus: serious fun in the sun with the endless summer music of the Beach Boys blaring over the radio. The VW Beach Bus will seat six very comfortably with all the fresh air you will ever need on a road trip.
This custom VW has some unique features including a wild 2700 cc engine that delivers 200 horsepower to get you to the beach on time. Patsy says you can pick any speed you want because this VW has plenty of power. It "rips down the road straight as an arrow" and "smooth as glass" in Patsy's words.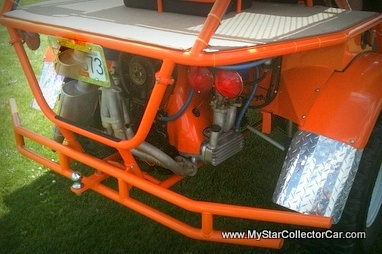 It must be irresistibly fun to drive because Patsy had the speedometer calibrated by a shop and found it had 27 extra miles on it when she returned to pick it up. She thought it was pretty funny and one look at her custom VW bus would convince 99.999% of car guys to make sure they had done their job properly with an extended test drive. We figure the other .001% would have to be in a coma not to test pilot Nemo.
The bus has a custom shroud that drives a massive amount of air down on the engine and it sits much higher than a stock VW microbus. You can almost envision Nemo jumping sand dunes like its smaller VW sedan beach buggy relative because of its wide tires and high clearance, but it is not a likely scenario for Patsy.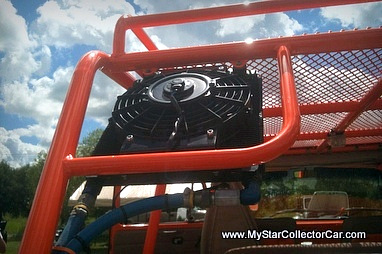 She still loves the summer car show circuit where she gets an opportunity to share her unusual vehicles with a very curious and appreciative crowd of onlookers.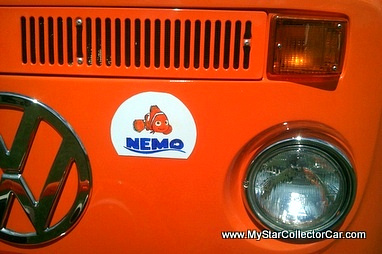 Thank you Patsy from the onlookers.
Jim Sutherland