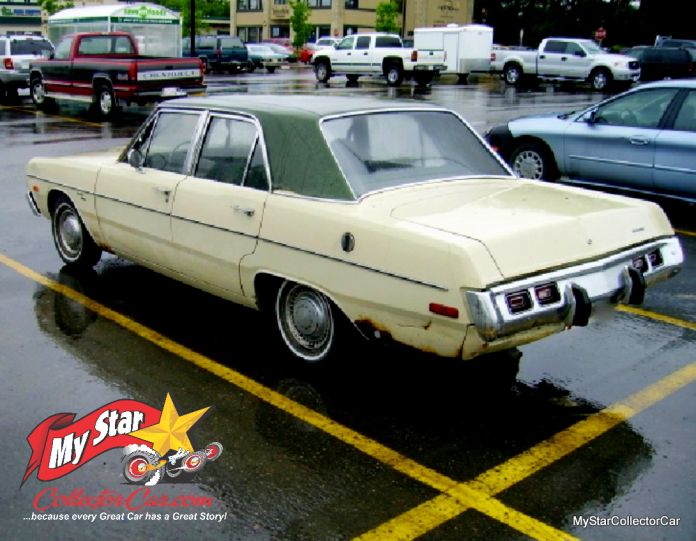 Lisa Puzey is not a typical owner of a 1973 Dodge Dart.
'Lisa is a classic blond "guy-magnet"-she would look far more natural on a California beach or behind the wheel of a Porsche but she preferred the view through the windshield of a boxed-shape 4 door automotive refugee from the early 70s.'
No surprise-Lisa runs at a an independence level that's off the charts.
The car was on loan to her mother when Lisa first saw it. Mom's own car was on a timeout so after it was back in action Lisa talked her uncle into selling her the car. Lisa attributes the decision to genetics-she comes from a family of car guys who far prefer the Eisenhower-Kennedy-Nixon metal cars to the Clinton-Bush-Obama polystyrene automotive era of today.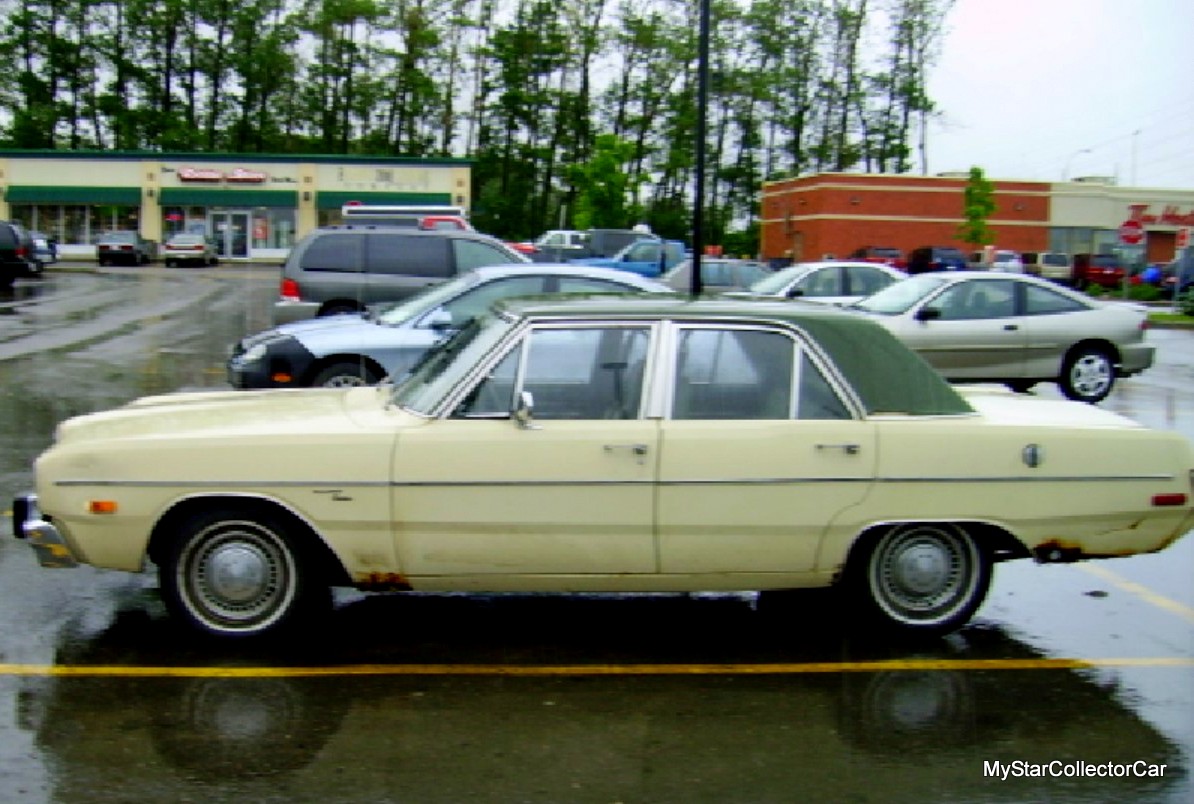 The Dart was a low mileage 50,000 one-owner car  but Lisa had her first lesson in Old Cars 101–you have to put some skin in the game. In Lisa's case she put about 1500 skins in the game for suspension and brakes just to make it roadworthy. No problem-she loved driving a car that had the torque of an old-tech V-8 and the 70s look reflected the decade of her birth. The lap belts, immaculate 70s vinyl interior and AM radio playing golden oldies took her on a trip down memory lane every day. Even a simple trip to work was like going back in time to her carefree childhood-the birthday siren call that so many old car fanatics answer.
Eventually, Lisa took a job as a paralegal in Dallas–thousands of miles away from home and suddenly the trusty old Dart became a casualty of reality. It was simply impractical for Lisa to drive the old Dodge to Texas where it may or may not have passed an out of country inspection so she reluctantly sold her link to the past. The new owner immediately put the car through a giant North American marathon-one in which it performed flawlessly…ironically even through Texas.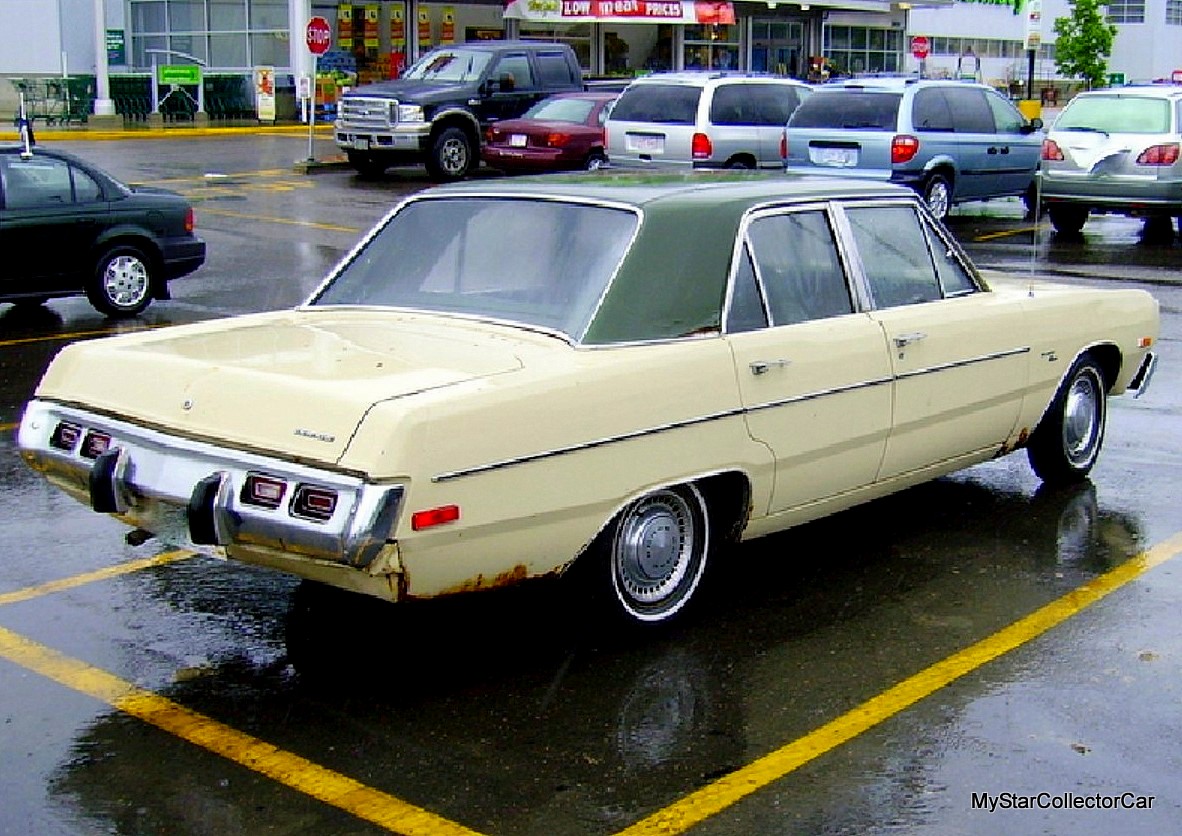 'Lisa is happy to report that the new owner is going to completely restore the Dart-she thinks it was somewhere near Amarillo, Texas where he made the decision.'
Jerry Sutherland