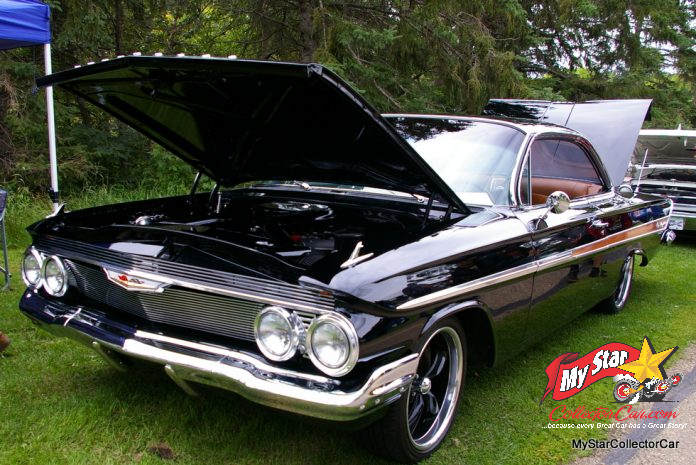 MyStarCollectorCar has encountered many examples of head-turning resto mods over the past 11 years.
"A 1961 Chevy two-door hardtop may have set the bar even higher because it was taken to the highest possible level in terms of a resto mod."
Maurice Ringuette is the owner of this beautiful Chevy from the Kennedy years and he was able to weave an excellent story about his Impala. Maurice told MyStarCollectorCar that he "bought the body" about 16 years ago and began a long process toward the Impala's completion.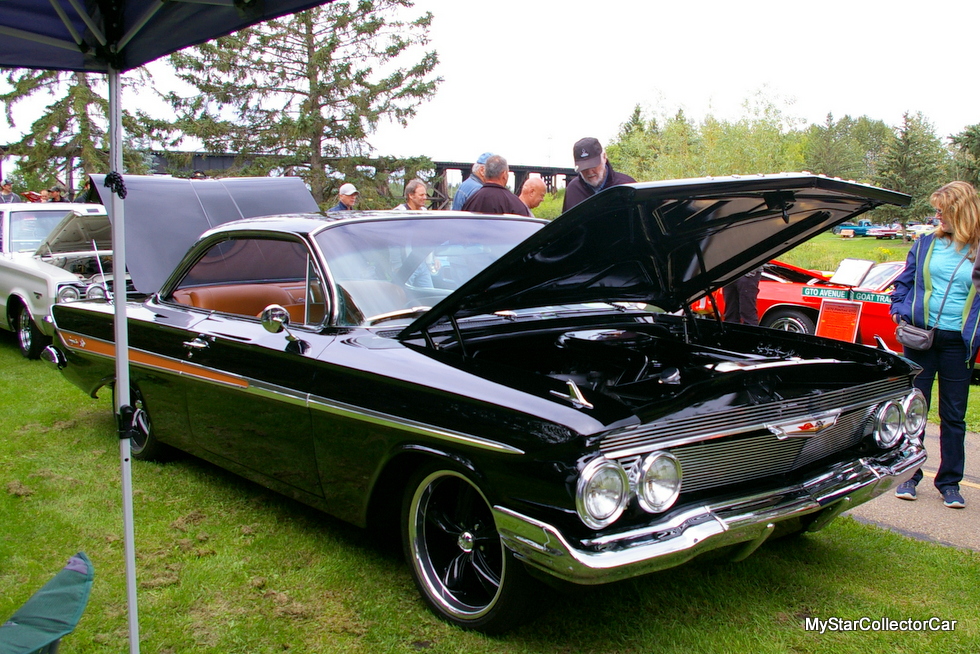 Things did not begin on a positive note for Maurice because he ran into a familiar horror story for car guys when he used a body shop that was long on promises when he took the car to them-and short on the car's parts when he grabbed it back from them after a long, expensive period of inactivity.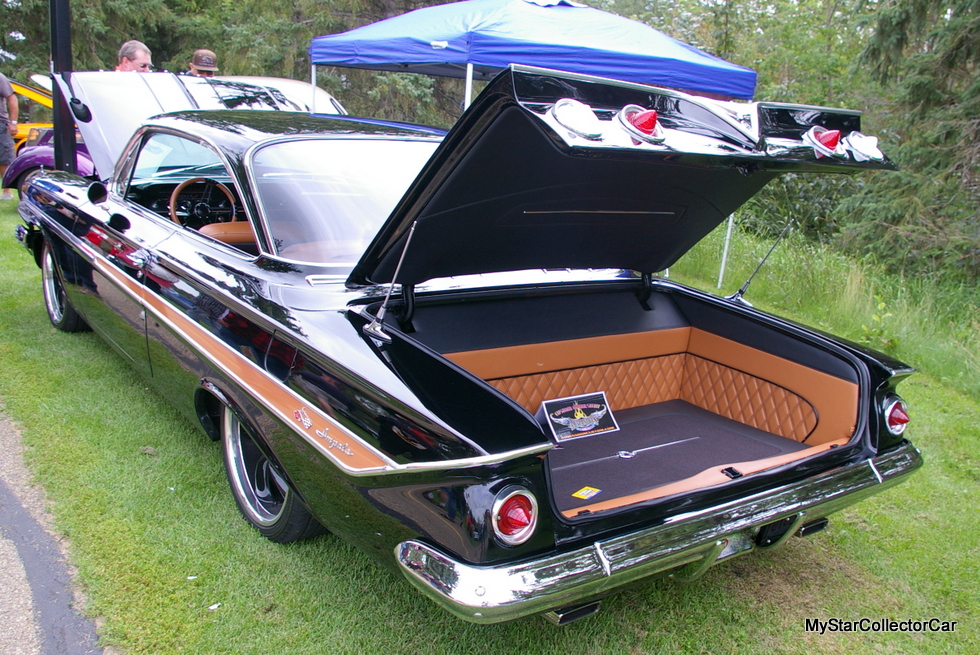 The car was taken to another shop where the script was essentially the same and Maurice had to rescue his Impala from their clutches. Most car guys have stories that are similar to Maurice's because there are too many of these unscrupulous lowlifes that prey on the trust of car guys who are willing to believe their car project is in honest hands.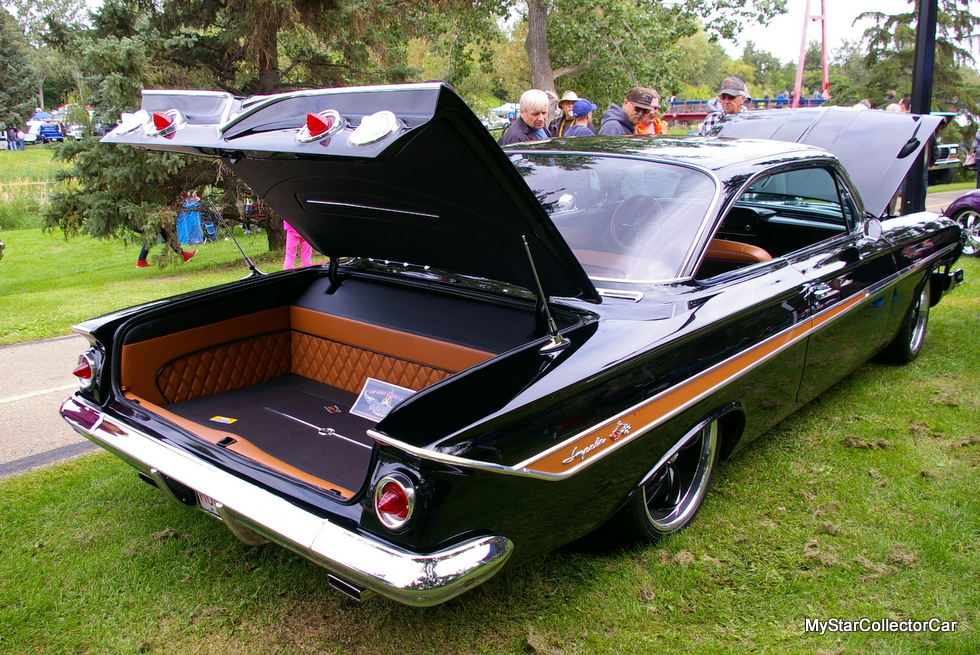 Most car guys would become discouraged by the epidemic of dishonesty and cut bait on the project, but Maurice decided to stick with his game plan for the '61 Impala. MyStarCollectorCar would like to thank Maurice because his vision for the perfect 1961 Chevy Impala resto mod is a special treat for onlookers at car shows.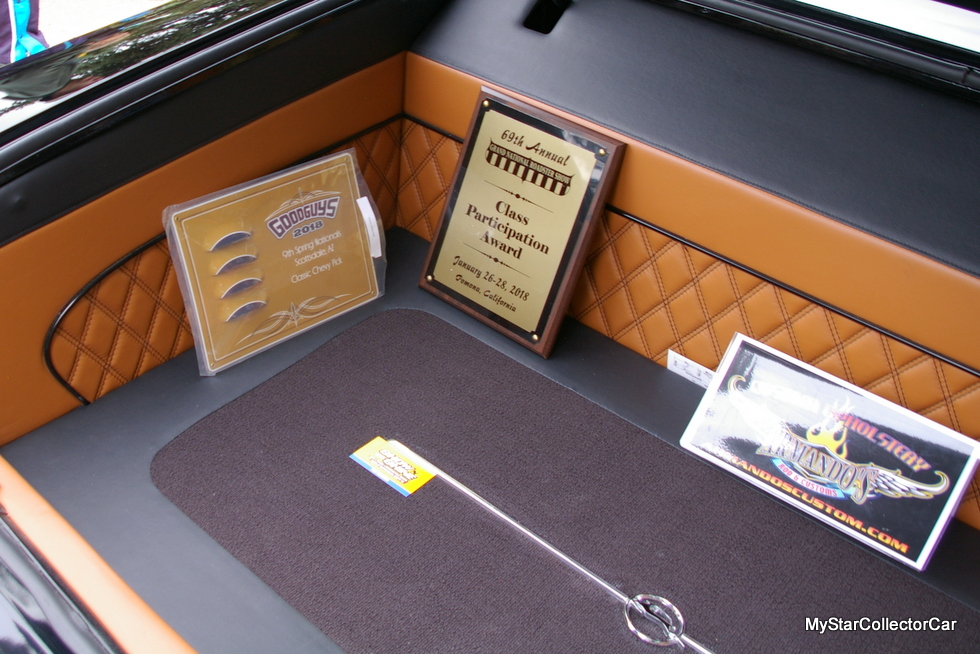 The car project was completed in both Arizona and California by skilled craftsmen who took Maurice's dream and ran with it.
The Chevy was essentially a rolling chassis when Maurice purchased it so it was a blank canvas for upgrades in the powertrain department. Now it sports an LS1 engine bolted up to a 700 R-4 transmission; a combination that delivers both power and efficiency on the road.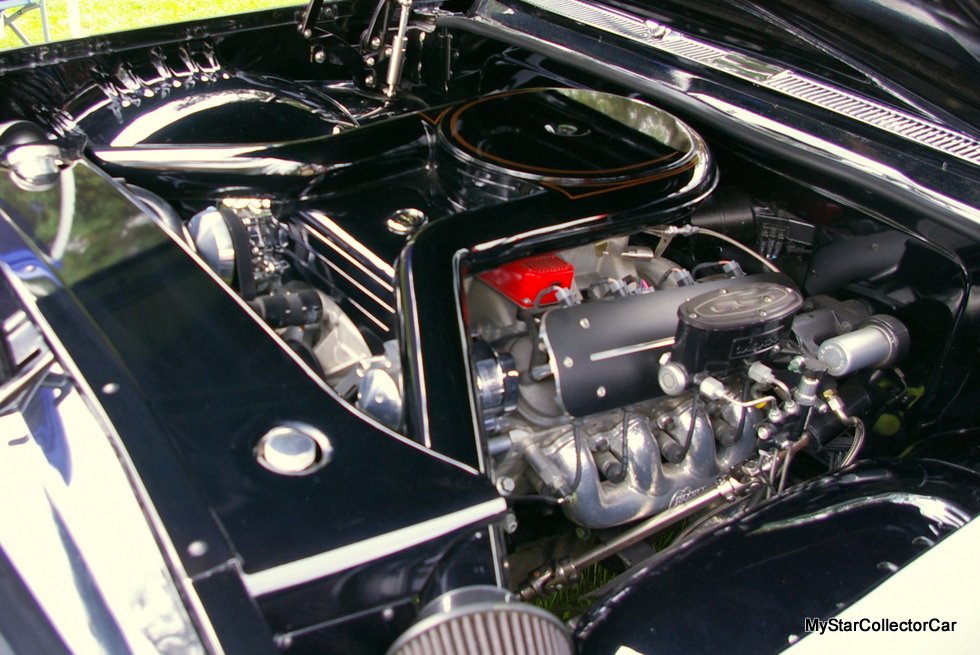 Initially Maurice wanted to paint his Impala red until he decided to "do something different", in his words. The choice to paint the car black was an excellent one because the paint scheme really enhances the lines of the Impala.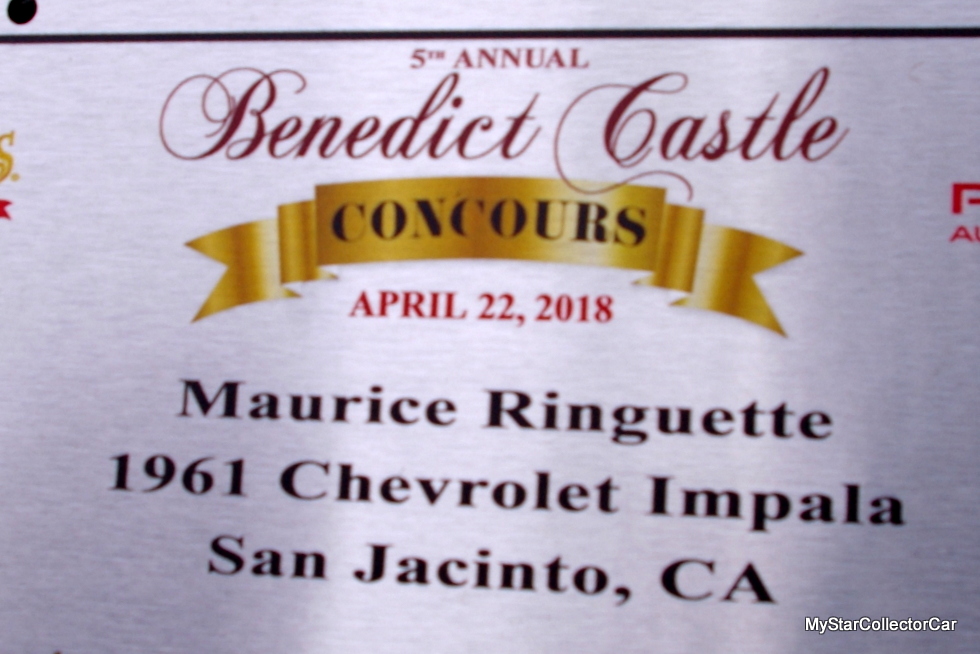 Black paint jobs require absolute perfection because the color will magnify every flaw in the finish and MyStarCollectorCar was happy to report there were no imperfections in Maurice's car.

The Impala also sports a custom leather interior with a color that is the perfect contrast to the black paint scheme. Maurice liked the interior/exterior color combination so much that he took a swatch of the leather to his paint guy so he could get a perfect color match for the inserts in the side trim.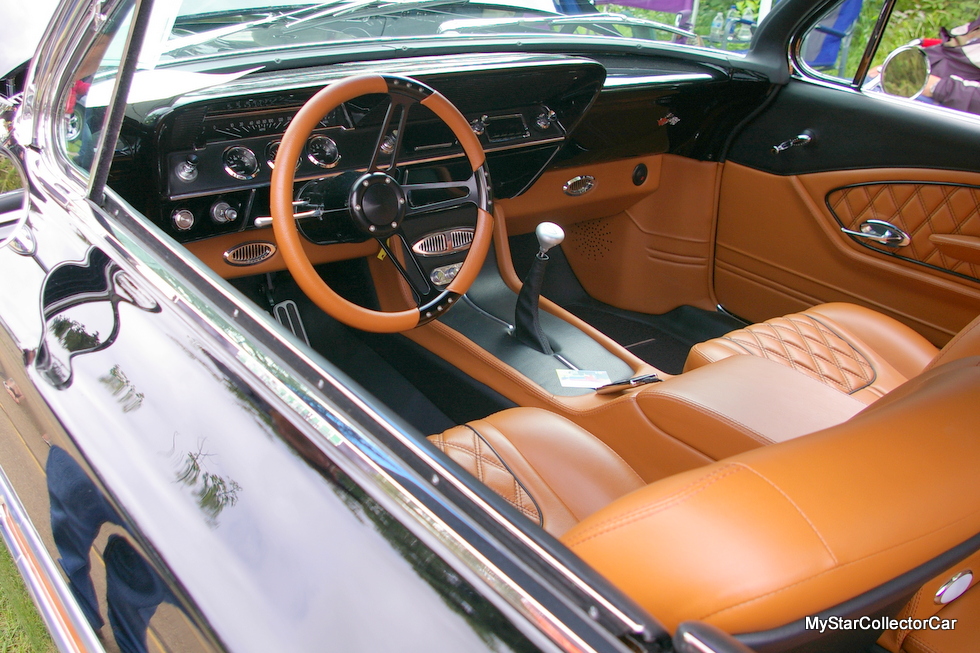 The Impala even has a custom touch with its interior lighting because now it sports an LED center strip in place of the factory dome light system.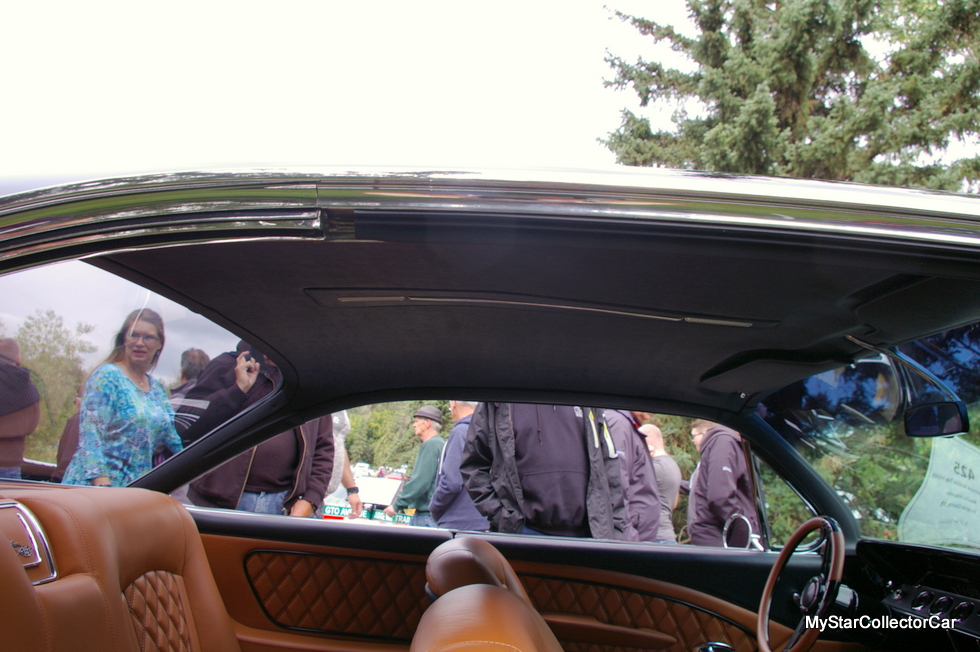 The project took two years with a "few fits and starts", in Maurice's words. The stylish '61 Impala only has about 500 miles on it since the completion, but Maurice has enjoyed every minute time along the way with his car show rock star.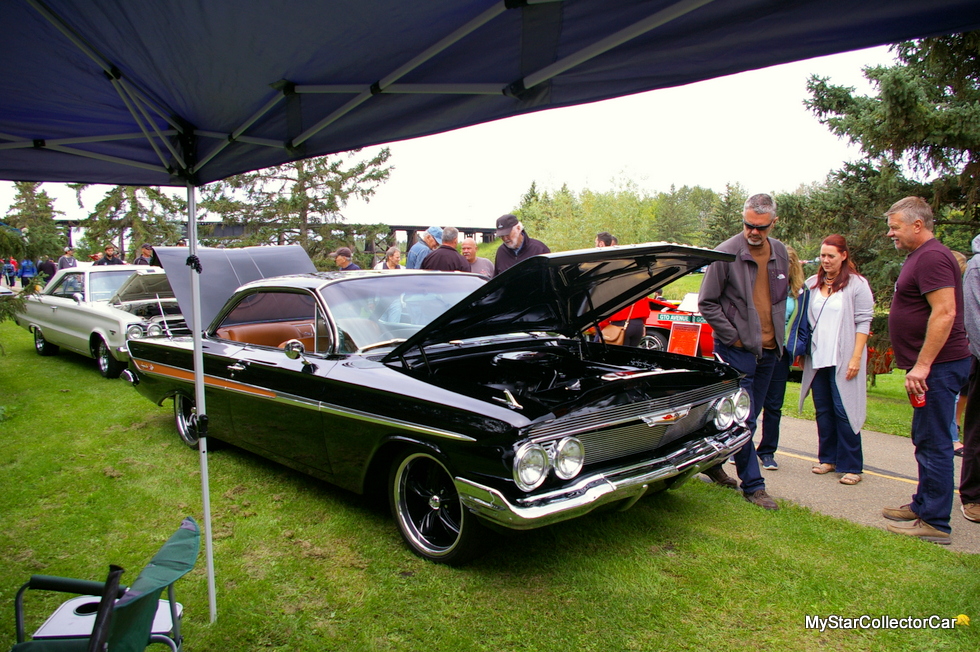 "Maurice's Impala has already won trophies- even though it is a relative newcomer to the show circuit. However, it comes as no surprise to MyStarCollectorCar because this car is a true winner in every sense."
BY: Jim Sutherland
Jim Sutherland is a veteran automotive writer whose work has been published by many major print and online publications. The list includes Calgary Herald, The Truth About Cars, Red Deer Advocate, RPM Magazine, Edmonton Journal, Montreal Gazette, Windsor Star, Vancouver Province, and Post Media Wheels Section.