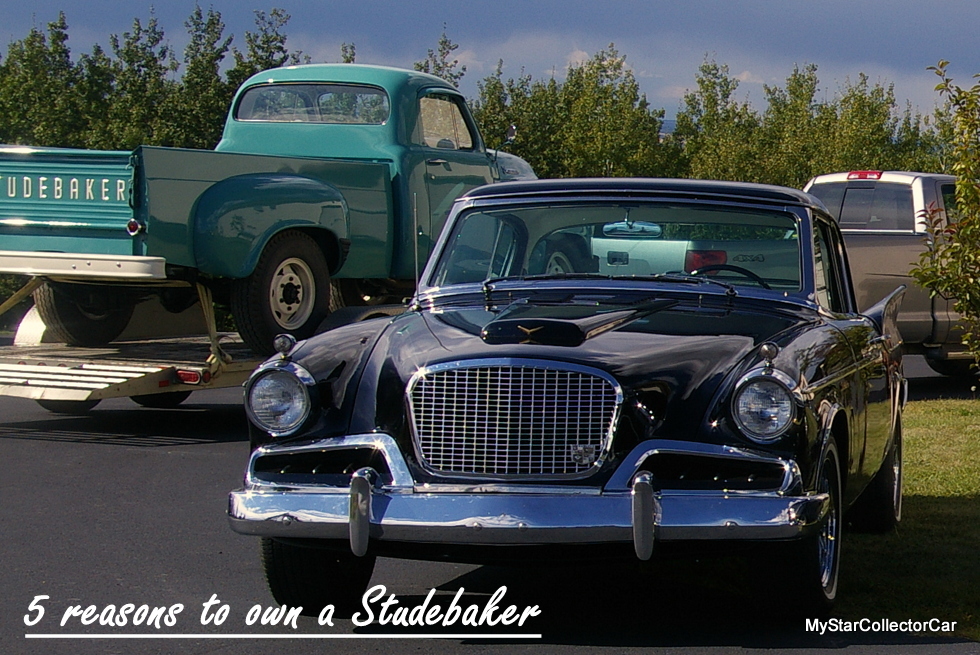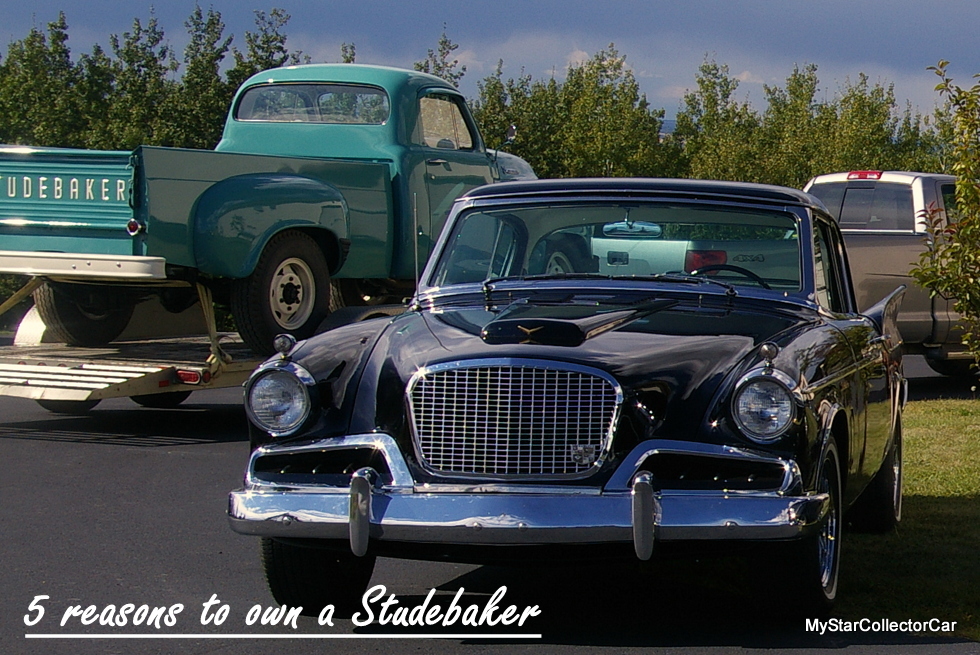 Studebaker is a name that seems firmly entrenched in the past.
In fact, Studebaker opened for business as a wooden wagon builder in 1852 and folded up its tent 50 years ago as a car manufacturer.
Studebaker actually began its long run as a horseless carriage in 1902 in Tesla fashion: as an electric car, although it built a gasoline car only 2 years later in 1904.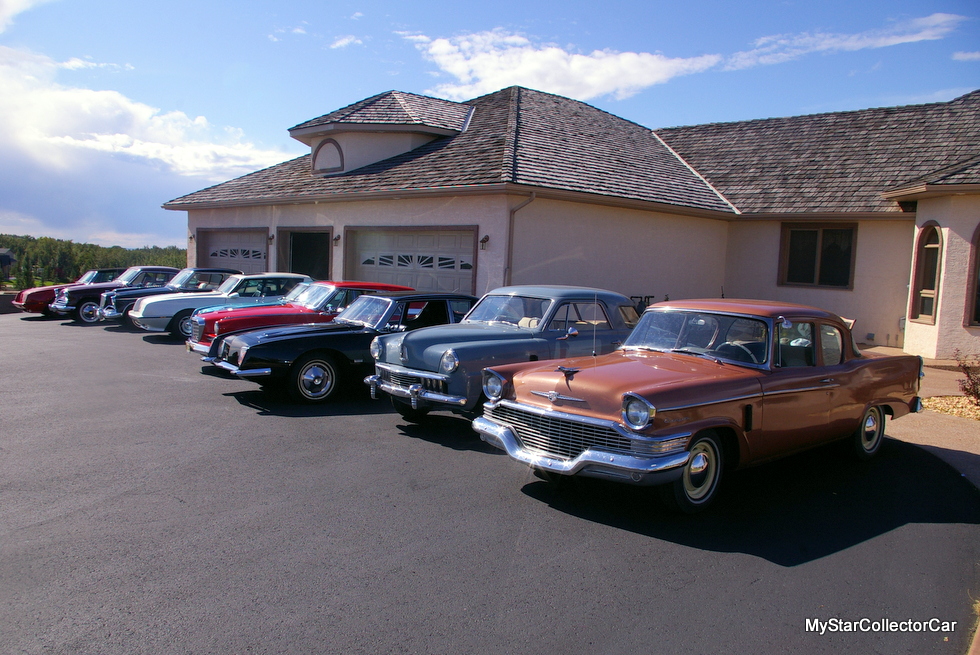 The chances of the heavily-subsidized Tesla producing a gas job in the near future are pretty remote.  Actually another-galaxy-away-from-Earth sense of the term "remote" for the allegedly green Tesla that never met a government handout it didn't like.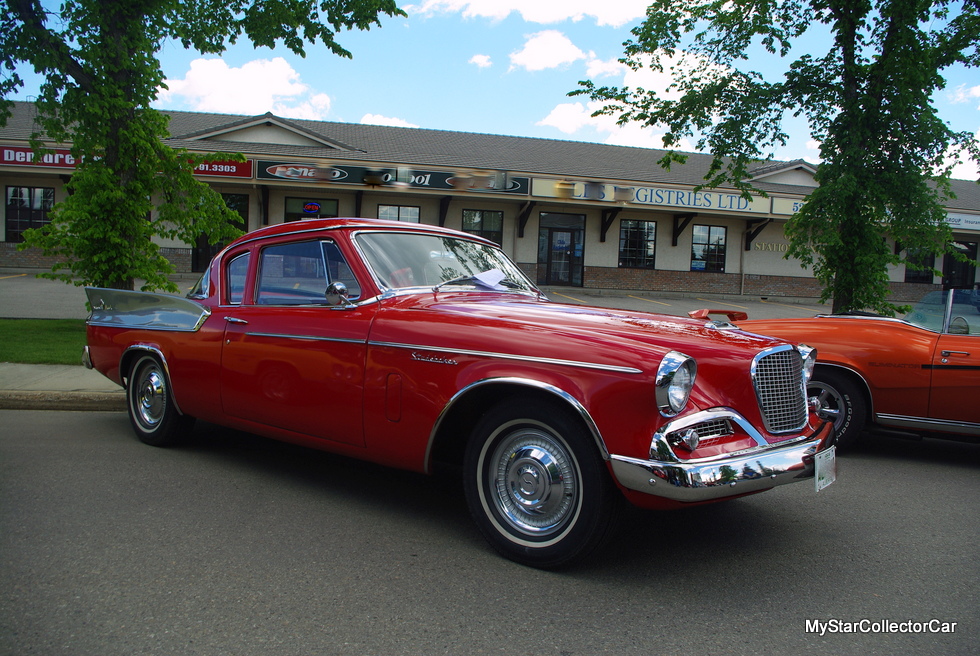 Studebaker weathered the private enterprise storm of heated competition from its bigger and more powerful automotive rivals over most of the ensuing 20th century, but eventually the little car company succumbed to chronic debt vs. revenue disease and died a quiet death in 1967.

The Studebaker brand may have been gone, but its legacy of innovation and style made it live forever for some car guys who continue to purchase vintage Studeys in 2017.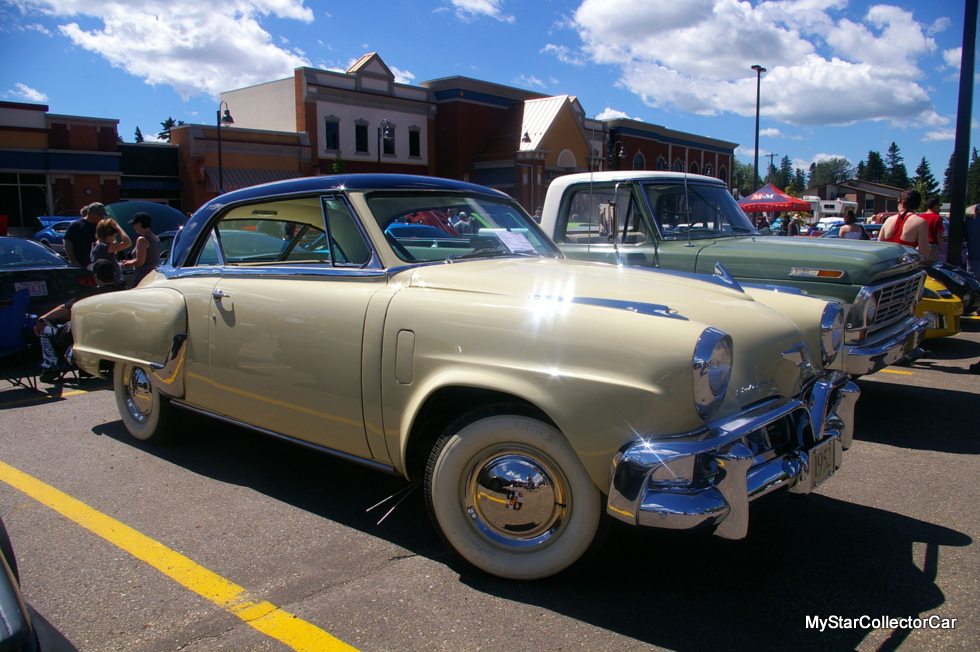 These owners have already discovered the reasons why a Studebaker is a good investment in the old car hobby. MyStarCollectorCar will dive right into the deep end of the pool with five good reasons why car guys should buy a vintage Studey.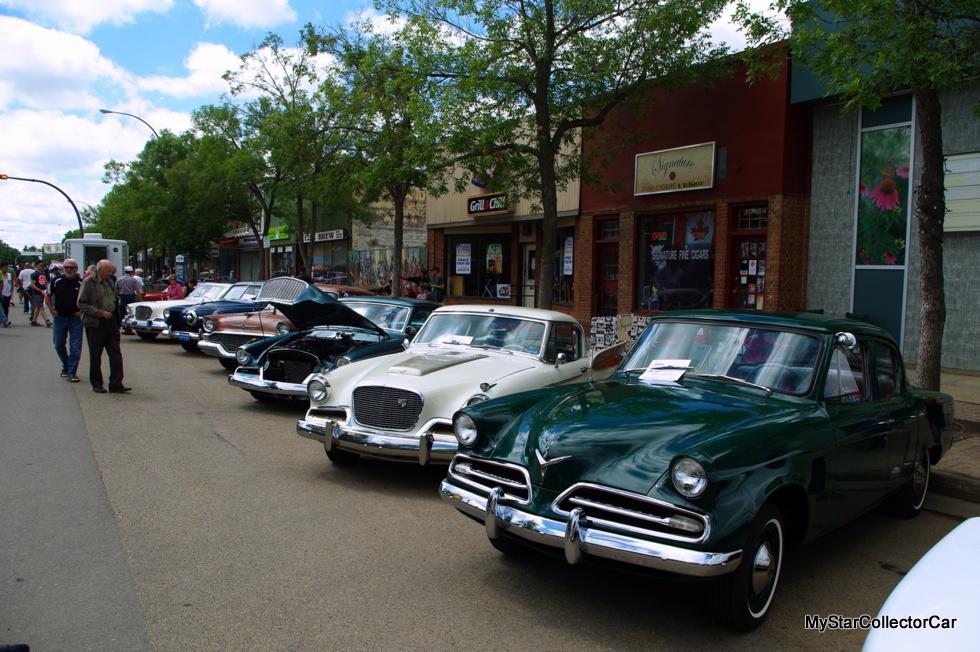 The first reason is affordability because Studebaker is still viewed as an orphan brand and carries less value than a vehicle from the same era in most instances. For example, a 1955-57 Chevy is still miles ahead of a 1955-57 Studebaker in terms of value because a Tri-Five Chevy has maintained (and vastly improved) its value over the past 60-odd years.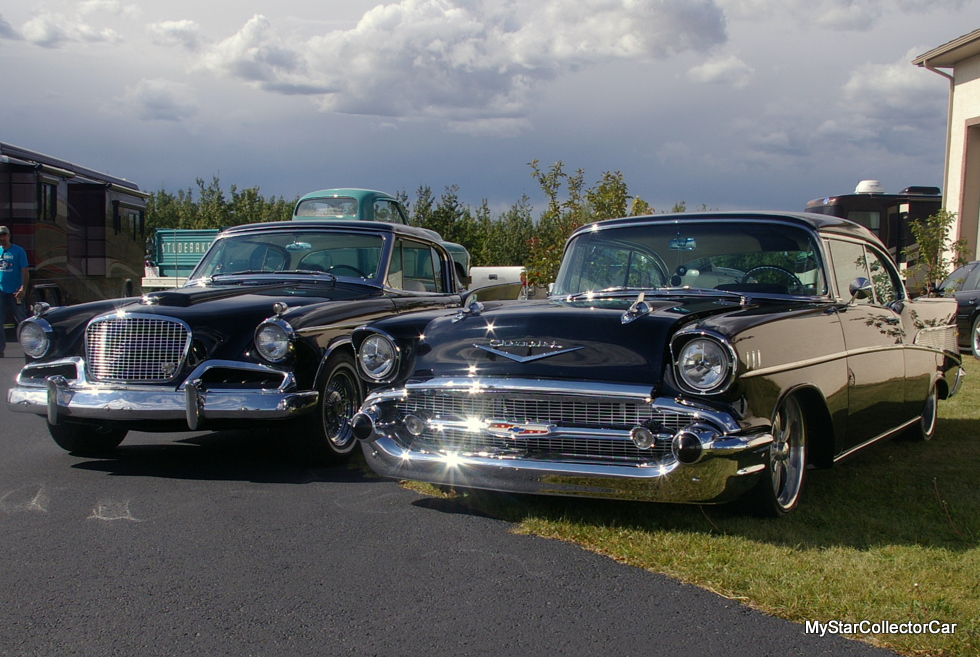 A 1955-57 Studebaker has definitely accelerated in value over the past six decades, but a Tri-Five Chevy is still the prom queen in the eyes of car guy customers. Consequently the Studebaker is still an affordable 50s-era choice for car guys.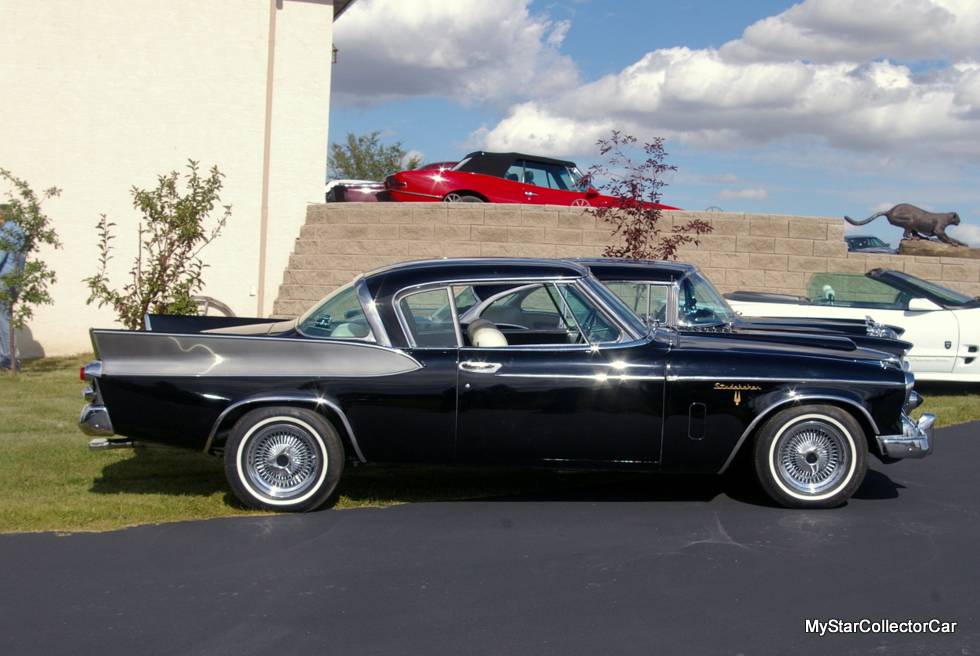 A Studebaker Golden Hawk was an unknown darling of the late 50s space race era. This road rocket got a big jolt from its supercharged engine and allowed the 1957 Golden Hawk to soar with the eagles.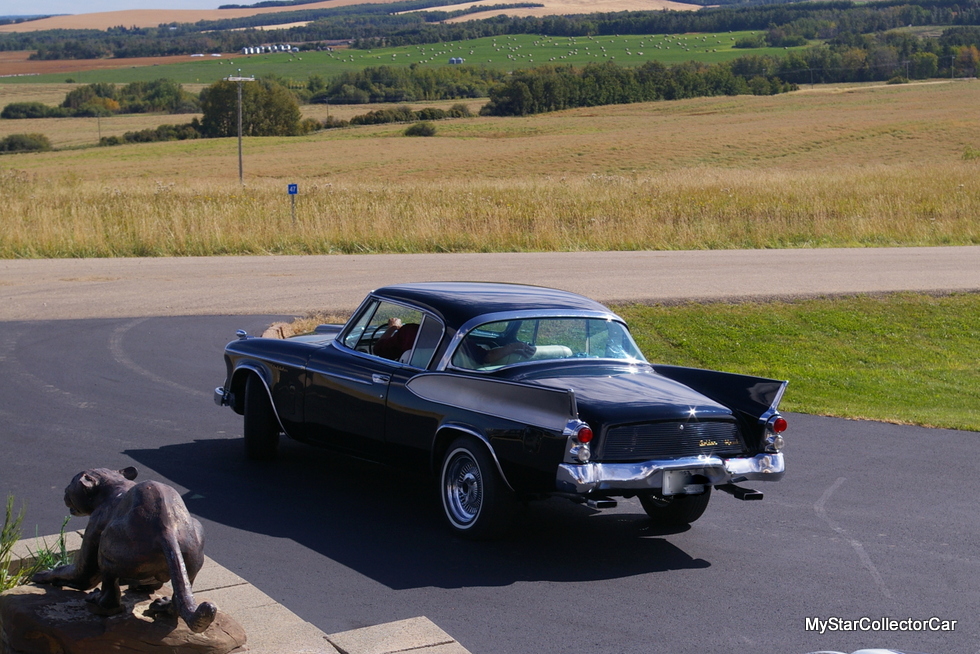 The '57 Golden Hawk paid tribute to the age of the finned look in a big way and was a stylish addition to the fin wars of the late 50s.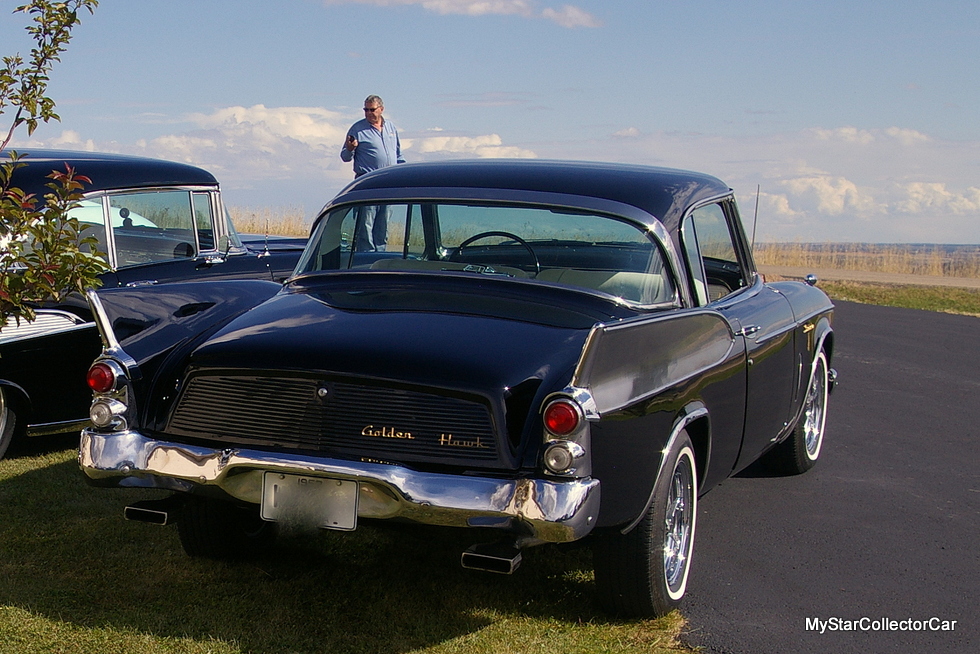 The second reason can be found in the scarcity of a Studebaker because these cars were built for car guys who dare to be different in the hobby and at shows. These days, the arrival of a Studebaker is akin to the arrival of a rock star because only a few get to the center stage at a show.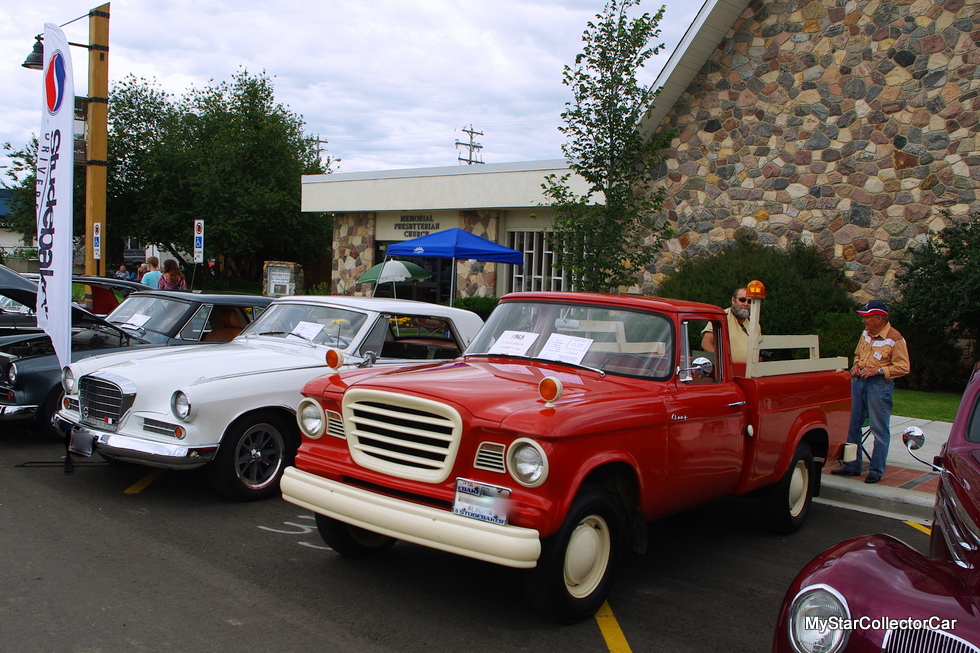 The third reason is that Studebaker was a well-built car because it had to be a well-built car- just to compete with its Big Three rivals. Studebaker's dedication to quality made them well-suited to the long haul and less restoration costs for the average car guy.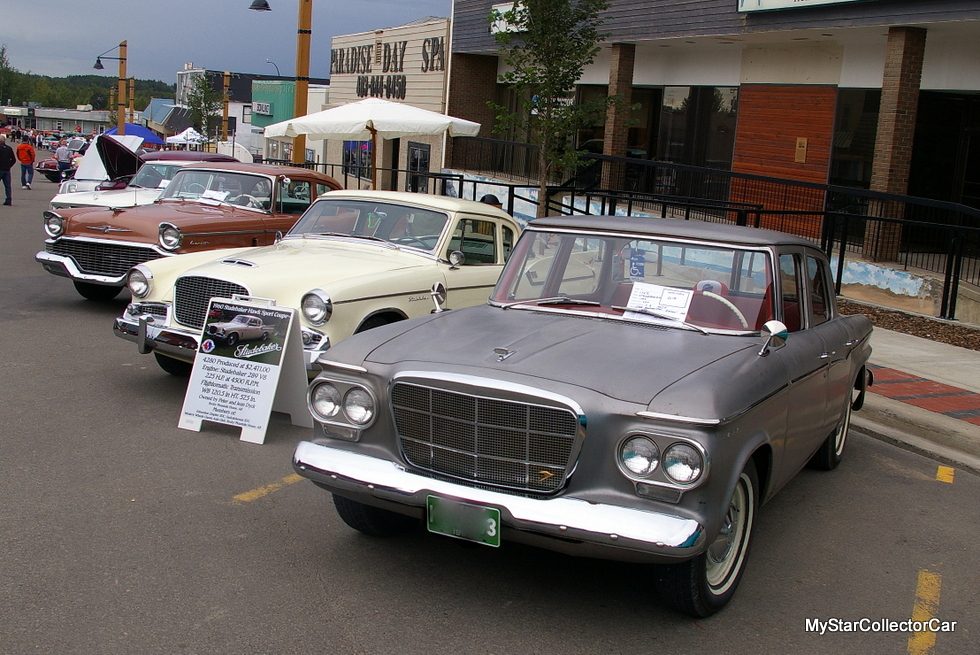 The fourth reason is Studebaker built the Avanti, arguably one of the finest four-seater sports cars ever built in North America.  A first-gen Avanti was fast and furious when it debuted in June, 1962. The supercharged road warrior broke 29 speed records at Bonneville, but this flat-out speed demon could not outrun Studebaker's wonky finances and ceased production in December, 1963.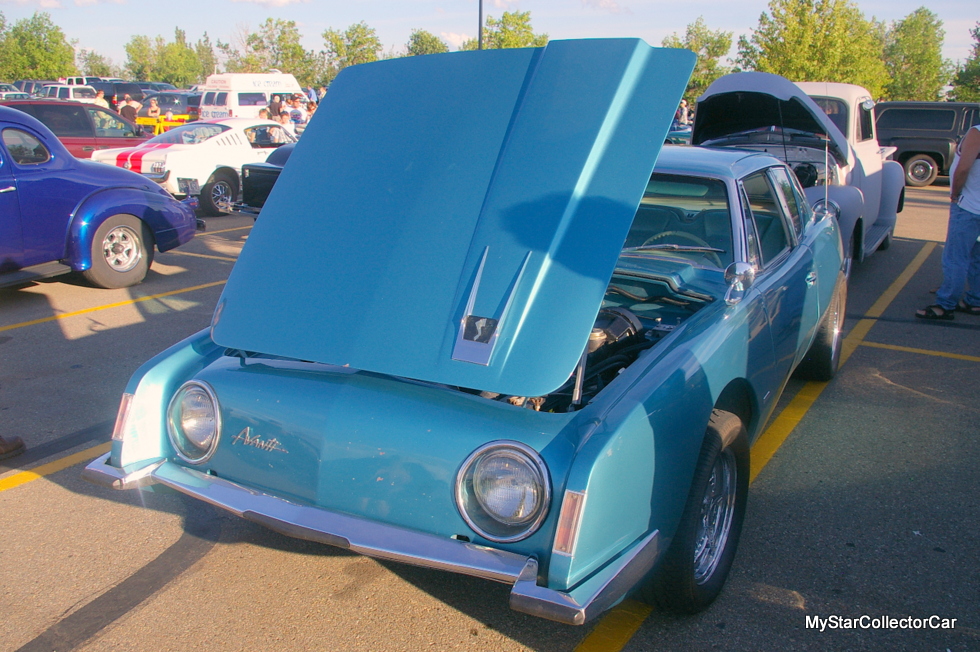 A 1962-63 Studebaker Avanti commands plenty of attention these days because the cars were not built in significant numbers. In fact, only about 1200 Avantis were produced in 1962. The limited edition Avanti caused a sensation when it was first built in '62 and its tidal wave of popularity has only grown larger over the years.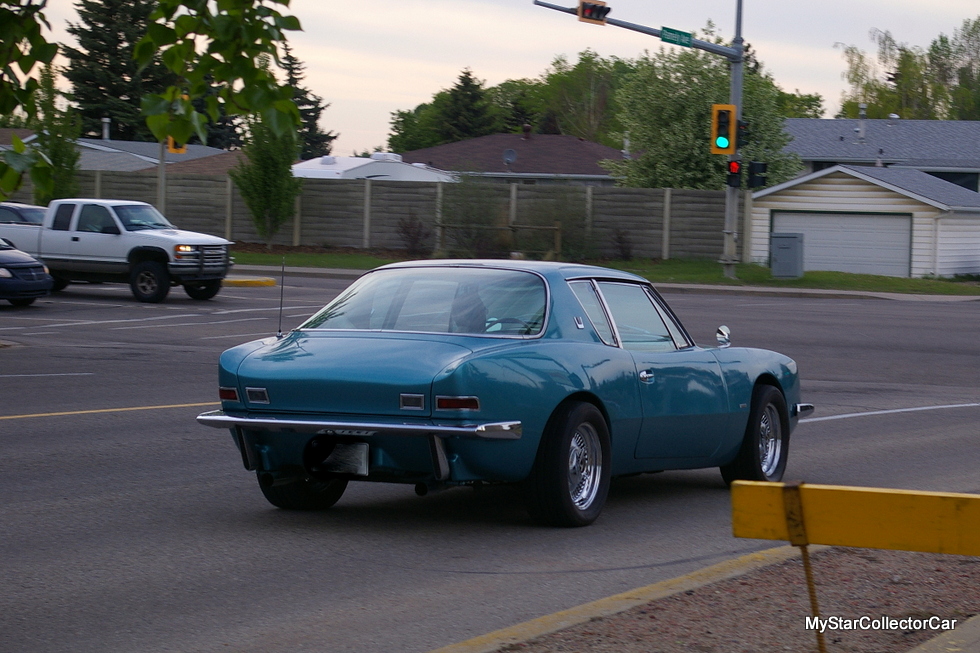 The fifth and final reason to own a Studebaker is actually pretty simple: Studeys have become ultra-cool over the years and the cars have shed their dowdy, buttoned-down image in a big way.   
Jim Sutherland
CLICK HERE to Like us on Facebook
CLICK HERE to Follow us on Twitter
CLICK HERE to Follow us on Pinterest
Please re-post this if you like this article.