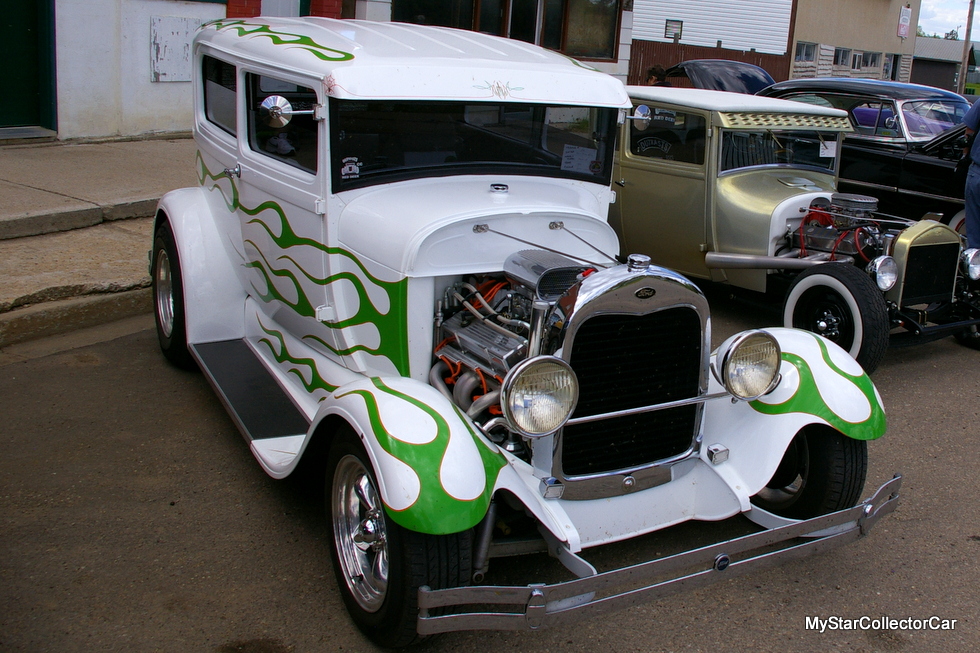 The one common denominator in every car project is its unpredictability.
There are unexpected issues that crop up in every build and most car guys learn to adapt to the situation so they can move forward literally and figuratively on the project.
Tom Reed's adventure with his 1929 Model A began as soon as he decided to drive it back from it former home in the state of Washington to his home in Alberta, Canada.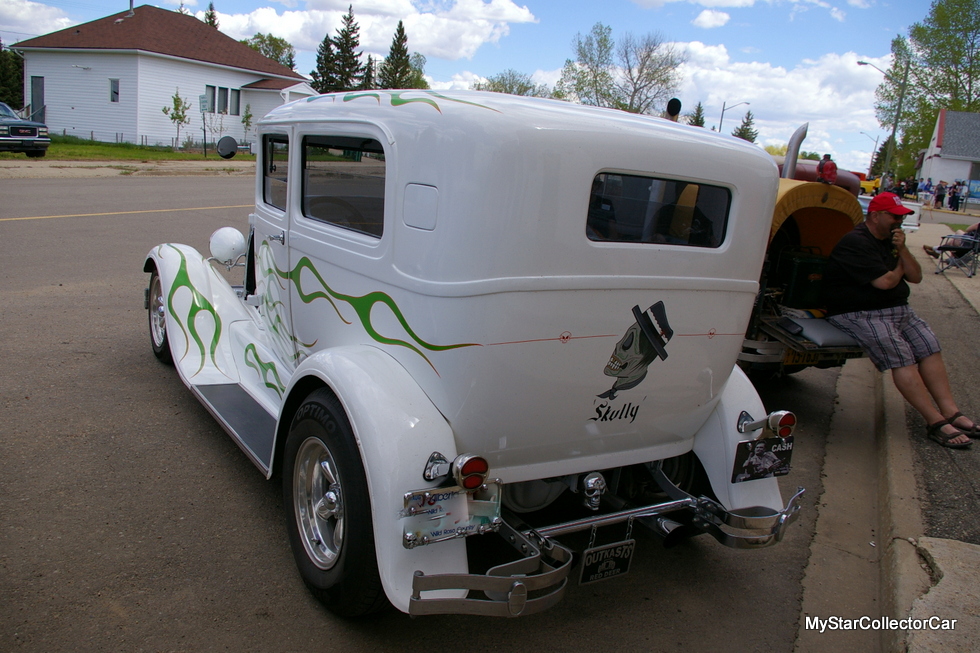 The journey involved a three hour trip into Washington from British Columbia to get the Model A and begin the trip back to Canada. The previous owner assured Tom the gas tank was clean and it would be easy to drive the unfinished resto mod project back to Canada, but he was overly optimistic about the tank's condition.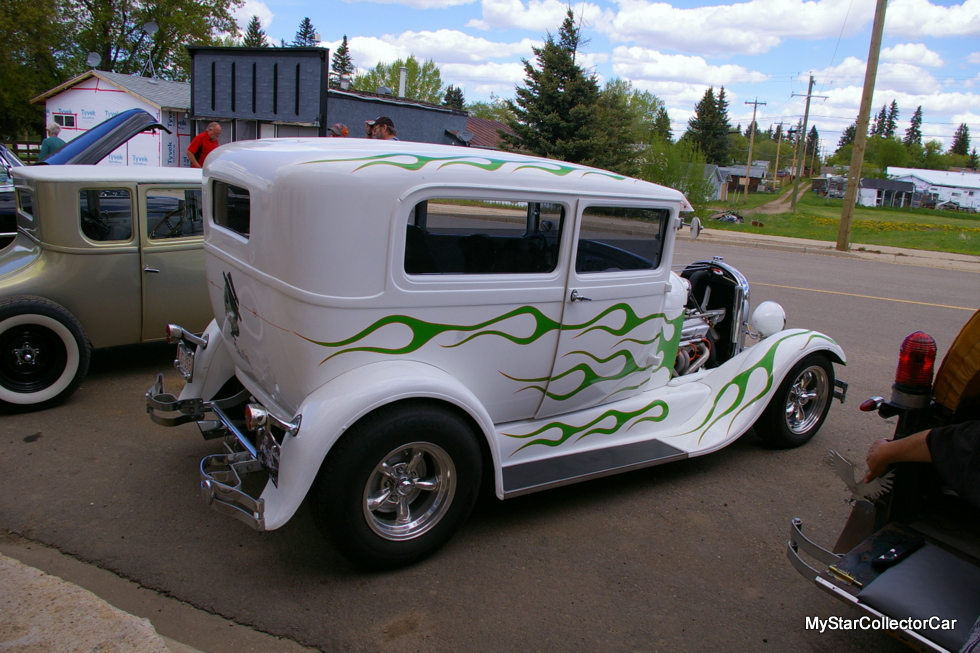 The return trip took six hours because Tom had to change out the fuel filter several times since the filters kept getting clogged with rust and starved the engine of gas.
The fun was only starting for Tom because he still wanted to drive the car home and he chose to take the Coquihalla Highway. The Coquihalla is a high-speed freeway that runs through a high mountain pass in BC's interior.

The challenging highway will murder the weak and the Model A's tired small block Chevy engine became another victim of the Coquihalla when it spun a bearing. Tom was able to nurse the car into the nearest town about an hour away and called his brother in Alberta to bring a trailer for the Model A.
The Model A underwent an extensive makeover with Tom that included a crate 350 engine, Turbo 350 tranny, and Ford nine-inch rear end.  Tom wanted to build a solid power train combination that would ensure less mechanical misadventures during future road trips.
He also wanted a very comfortable ride so he added plenty of sound insulation to his Model A. The result is an exceptionally quiet cabin in the car that allows people to be able to talk while on the road.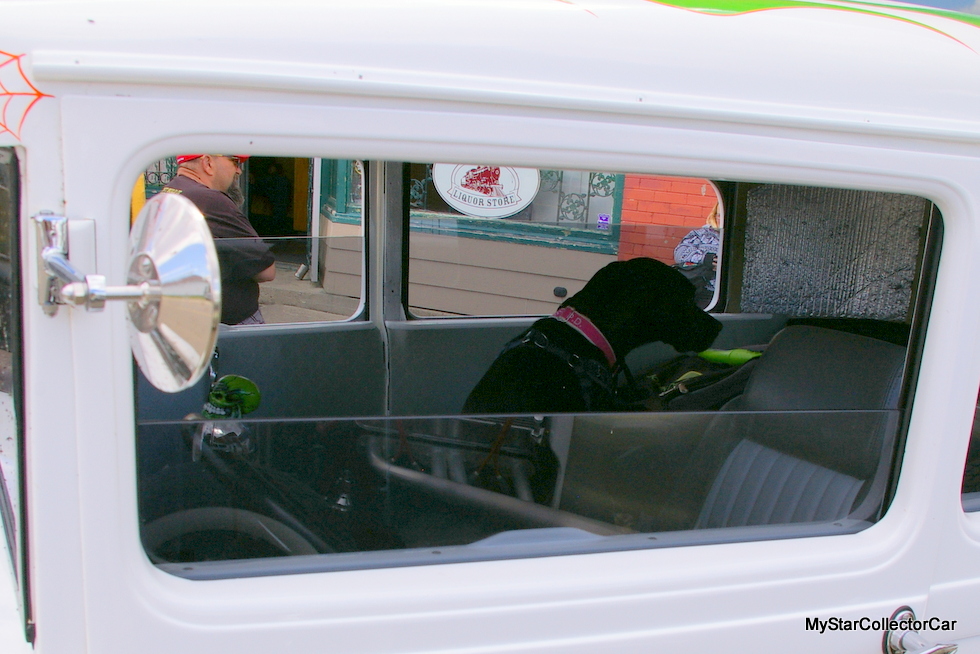 The interior work has an interesting twist because most was done by Tom and his wife, but some of it was done by a very dedicated Mexican woman who finished it late on a Saturday night and had a baby on Sunday. The comfortable front seats were donated by a Pontiac Montana.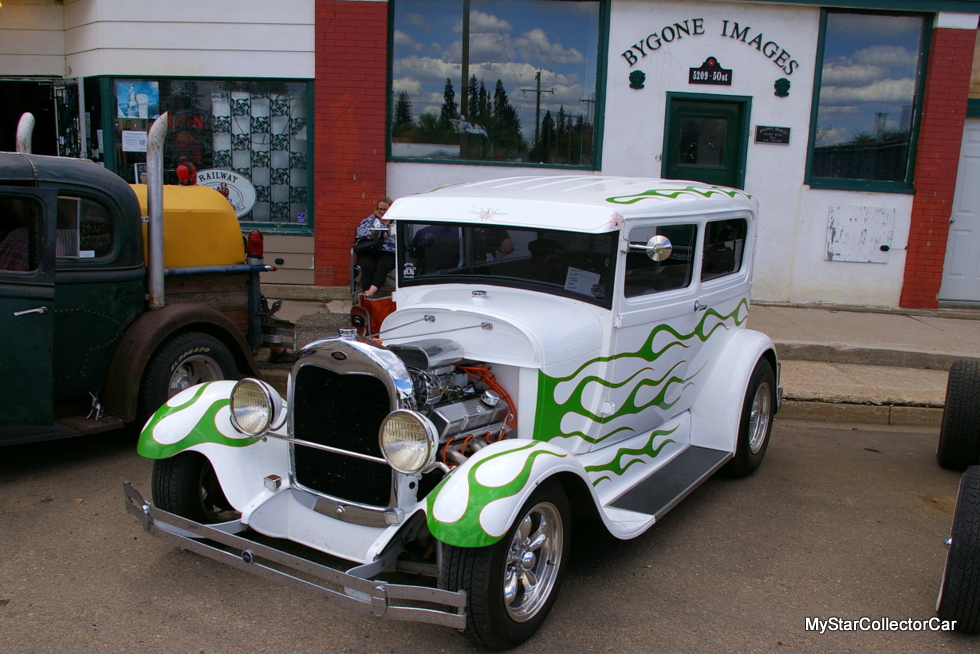 Tom chose white for his Model A because "no one has a white hot rod" and he wanted to stand out in a crowd. He is also a huge fan of green so he added green flames to his car. The flames were drawn on the car and then masked off before the paint application.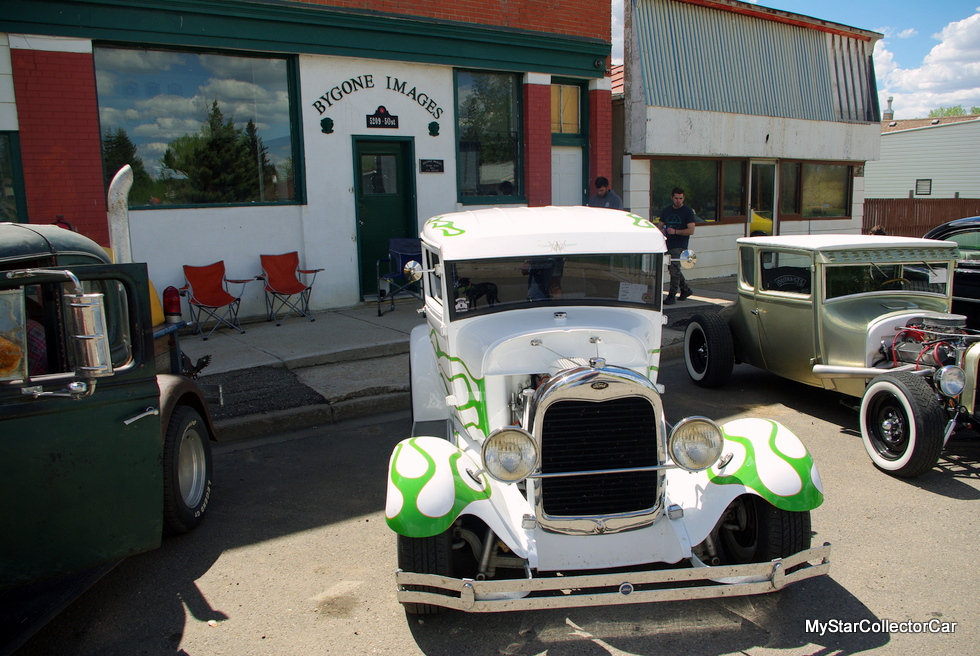 Tom added the name "Skully" to his Model A because he's a big fan of skulls. He is also a big Johnny Cash fan so his Model A features a tribute to the Man in Black.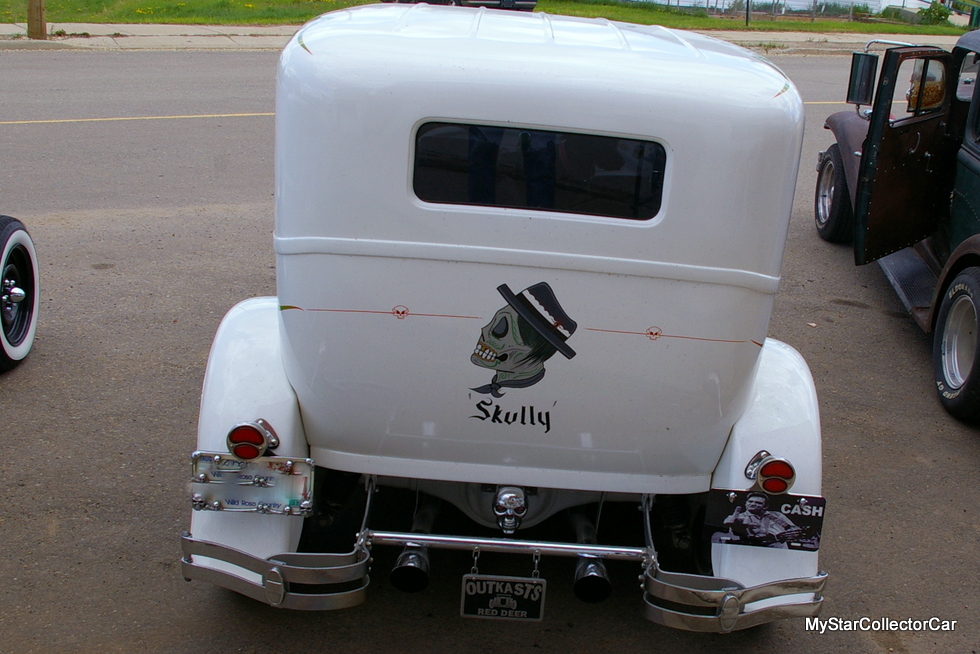 The Model A project was completed about two years ago and Tom has enjoyed 11,000 trouble-free miles since its debut back on the road.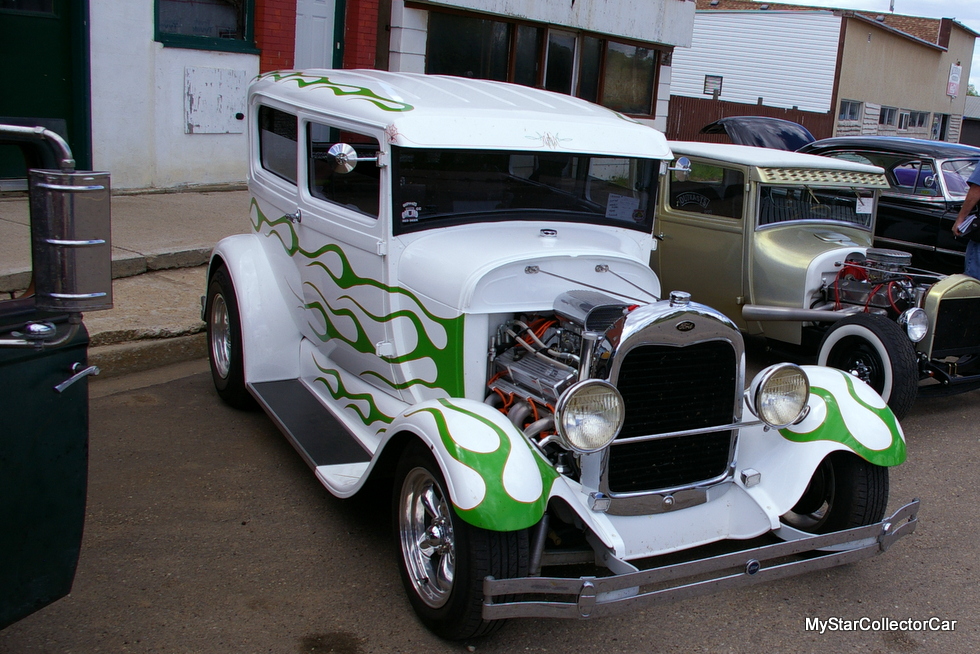 It appears Tom's early misadventures with his A are now faint memories that have been replaced by great road adventures.
Jim Sutherland
CLICK HERE to Like us on Facebook
CLICK HERE to Follow us on Twitter
CLICK HERE to Follow us on Pinterest
*Please re-post if you like this article