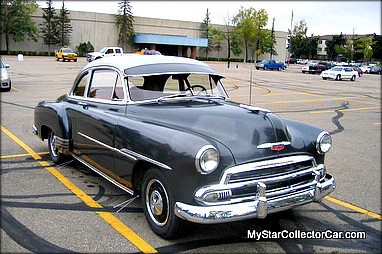 This 1951 Chevy sedan comes from an era when it fulfilled the dreams of a practical owner who wanted a practical car.
It has a much smaller fan club than its younger and more famous Tri-Five siblings but this car's owner is definitely one of them.
Darrell wanted a 1951 Chevy enough to trade a two wheeled American icon for it: a Harley Davidson motorcycle.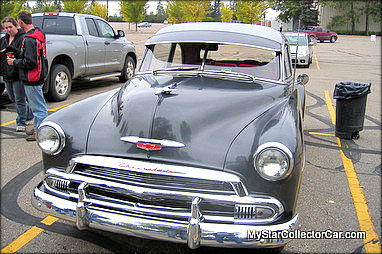 His acquisition of an early 50s Chevy with a stock engine and Powerflite automatic fulfilled that dream, plus a 1951 Chevy is considerably rarer than a Harley. You don't see 1951 Chevys on the road on a regular basis- the same cannot be said for Harleys.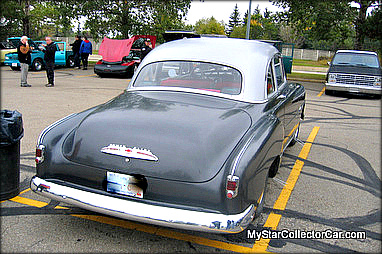 The car is Darrell's daily driver during the snow-free months so he can spend plenty of time behind the wheel of this dark gray beauty.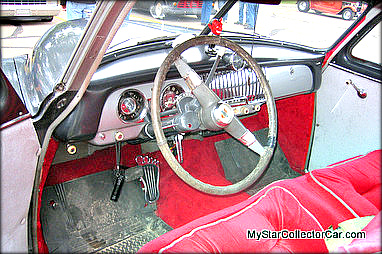 The brakes and front end were done and undercoating was applied to the car. The only significant alteration was an upgrade to a 12-volt electrical system, and a new interior that was already in the car when Darrell got it.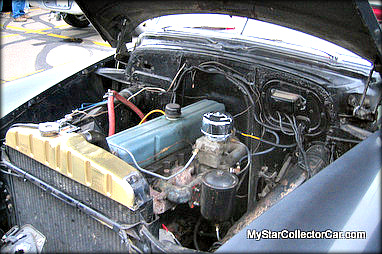 Darrell likes the way his 61-year-old ride drives down the road and he says that the car has very few rattles in it. That is better than most people that reach the Chevy's age.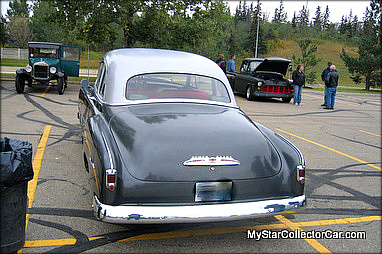 Despite the reality that there may be one less Harley Davidson motorcycle in Darrell's life, he can live with that news because he finally got the car he always wanted…
A classic early 50s Chevy sedan.
Jim Sutherland
Follow us on Facebook at-http://www.facebook.com/MyStarCollectorCar
Follow us on Twitter at- https://twitter.com/#!/MyStarCollecto1