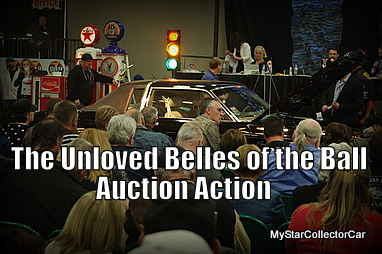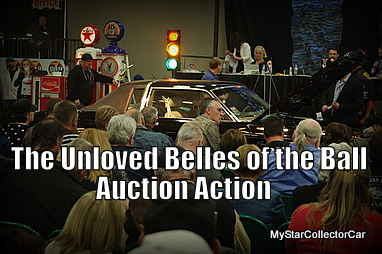 Full disclosure here—I prefer off the beaten path rides to hardcore collectibles at shows or auctions.
You can put a high-end Vette next to a beat up '52 Packard 4-door sedan and I'll head to the old Packard like a moth to a light.
That's why I liked these four rides at a recent auction.
The first car was a 1979 Plymouth Caravelle two-door hardtop. The most diehard Mopar guy doesn't wake up every day and say, "I wish I had a '79 Plymouth Caravelle" but that's not really the point.
This Caravelle is a time capsule back to the last gasps of the dreaded disco era. It's a holdover from a time when cars paid a huge price for smog laws and these cars are nearly extinct. The Caravelle was a car built for the Canadian market and it's based on the M-body platform.
There is no real love for cars like this '79 Caravelle because there was no real love for them when they were new. Despite that bias, this car will need a trailer to haul its trophies home.
You hit the Mopar show circuit with this car and for its selling price ($7200 Canadian) you're going to win best of class and best survivor nearly every time. You could spend 150K on a ground-up Cuda restoration and never win half the hardware this car will earn.
Some guys will say, "doesn't matter, it's still only a '79 Caravelle" but watch how many people hang around this museum piece at every Mopar show.
1970 Sunbeam Alpine GT 1500s are another car that will never make most car guy's Top Ten list but they sure make mine. I always liked these mini-Barracudas because of the fastback roofline.
They look like a 1st Gen 'Cuda that was hit with a shrink ray and they came with a 1725cc Rootes engine so they could nudge 100 miles per hour.
This auction car was definitely at a driver quality standard and one of the fenders was a little brighter than the rest of the vehicle but it was a cool little ride. It even had a Barracuda-esque Formula racing stripe to really give it that sporty look. I never heard this little beauty run but the report was that it did run and that's half the battle in the old car world.
The Sunbeam sold for 1500 bucks and in my humble, yet clearly biased opinion, it was worth every penny because these cars average 12K (US$) in the real world. You could go to hundreds of car shows and never see one plus-you're going to be a local hero with the import guys when you roll in  this cool little import.
There was a 1956 Chevy for sale at the auction and it had everything going for it except for one thing—two extra doors. Most car guys have a name for 4-door sedans.They call them parts cars.
This '56 Chevy was a beauty and it had a documented history that extended back to brand new. It's a classic tri-five Chevy but it was limited by its extra doors and three on the tree transmission, so it sold for $14,200. The same car with two less doors would be three to four times the price.
Chevy Impala convertibles are an easy sale at most shows but this '63 Impala convertible was limited by a few things. It was a pretty basic car with a 283 three-on-the-tree power train and that could hold it back in today's world because 90% of the drivers on the road today don't know how to drive a stick on the steering wheel.
That may have held it back but to me that was a selling point. Years ago a buddy of mine had a bare bones '63 Biscayne with a three-on-the-tree. He trashed that car during a barrage of youthful inexperience behind the wheel but I can't help feeling we would have picked up more babes if he'd driven an Impala convertible instead of a stripped down Biscayne.
This Impala was driver quality at best but that basic engine and transmission (like my buddy's) really sold it to me. I didn't stay around to see what it went for but it was probably worth every penny just for the nostalgia value alone…at least in my world.
Every one of these cars had something that held it back in some way for most car guys, but to me they were the belles of the ball.
Jerry Sutherland
CLICK HERE to Like us on Facebook
CLICK HERE to Follow us on Twitter
CLICK HERE to Follow us on Pinterest
Please re-post this if you like this article.