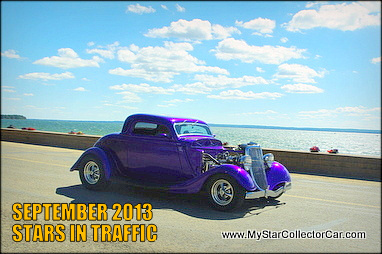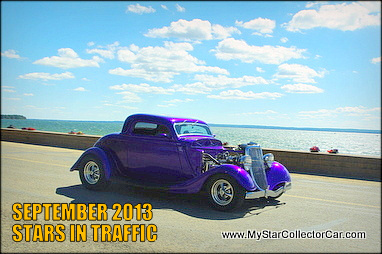 Car guys are extremely "mother hen-ish" about their rides so September is a pivotal month for old iron on the mean streets.
Autumn weather can be smooth sailing or it can be a nastier experience than riding a Moped to a biker bar.
Most car guys can live with a measured amount of rain but few like the idea of driving a '70 Road Runner in a freak fall blizzard.
That's why they come out in droves when sunny September weather beckons. They know that they are in a countdown situation before that beloved ride gets parked for the winter.
It's the "Last Waltz" car guy style.
FOR PAST MSCC STARS IN TRAFFIC PLEASE FOLLOW THIS LINK.