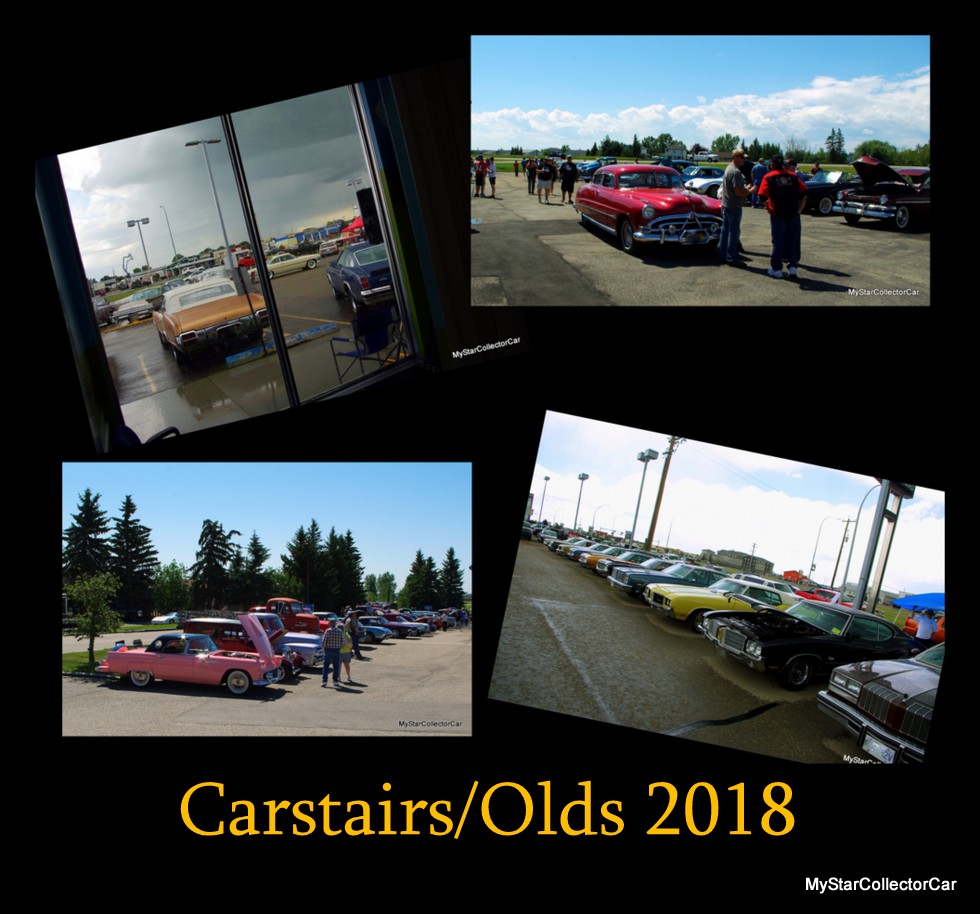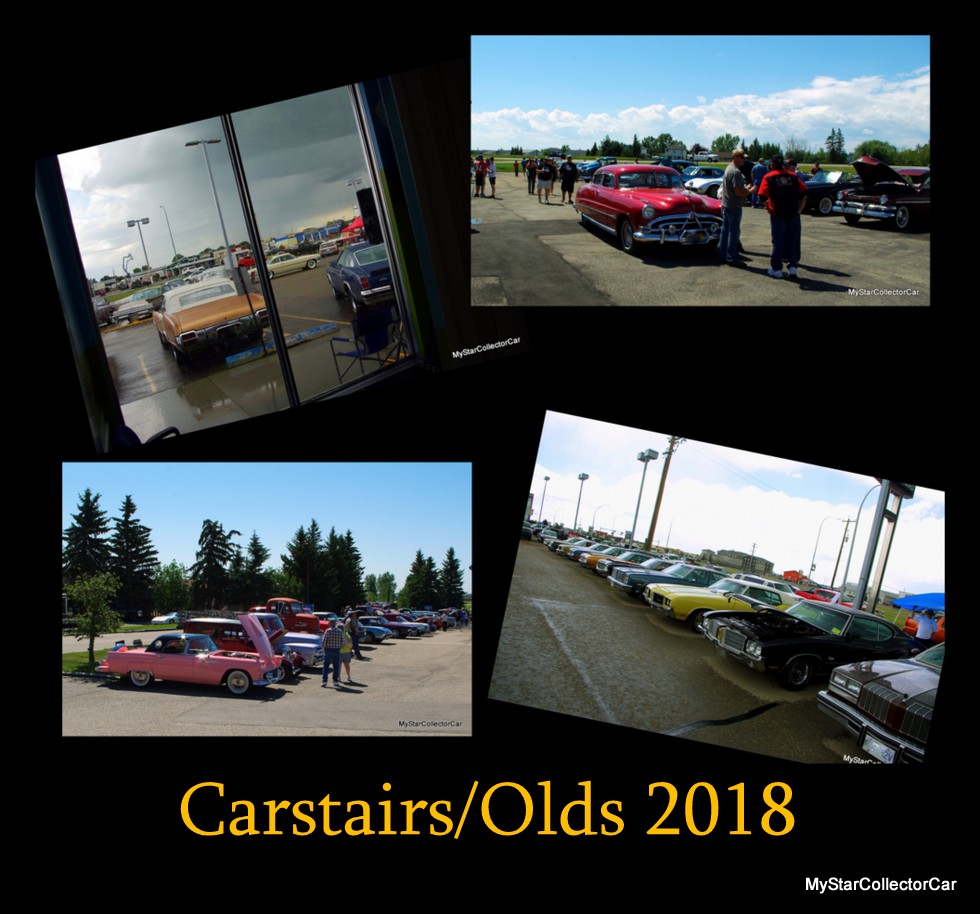 MyStarCollectorCar was able to attend two car shows in one day this past weekend and gathered some great stories along the way.
Unfortunately we left a story on the table when we encountered the owner of a 1961 Olds F-85 who decided to turn a simple car interview into a highly annoying and unnecessarily confrontational procedure that felt more like pulling teeth (our own with no painkillers- to be specific).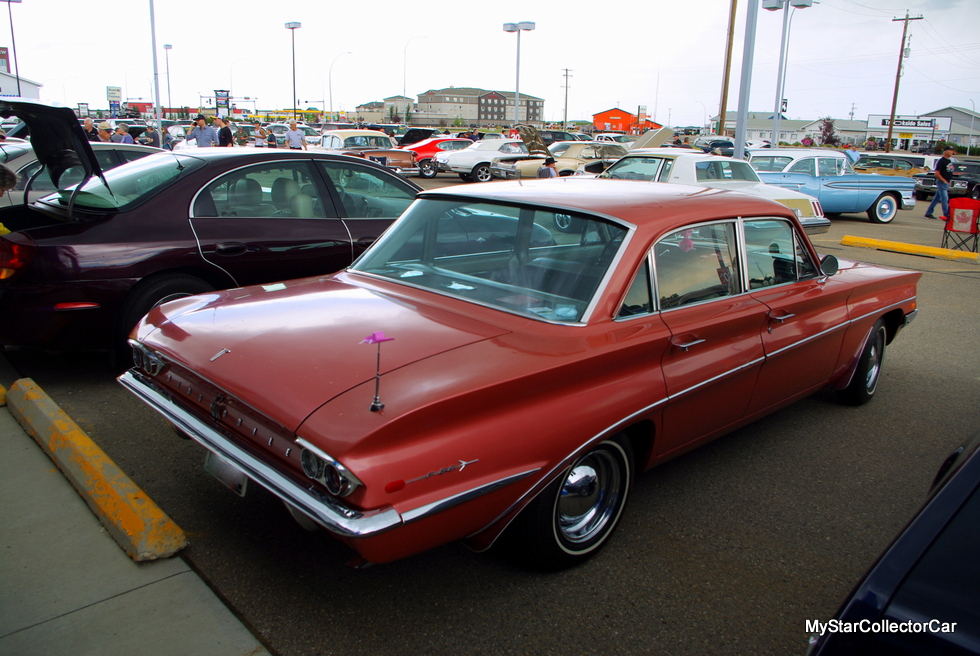 It should surprise nobody that we dumped the F-85 story and tracked down other much friendlier owners at the Oldsmobile-only car show in the aptly-named town of Olds, Alberta.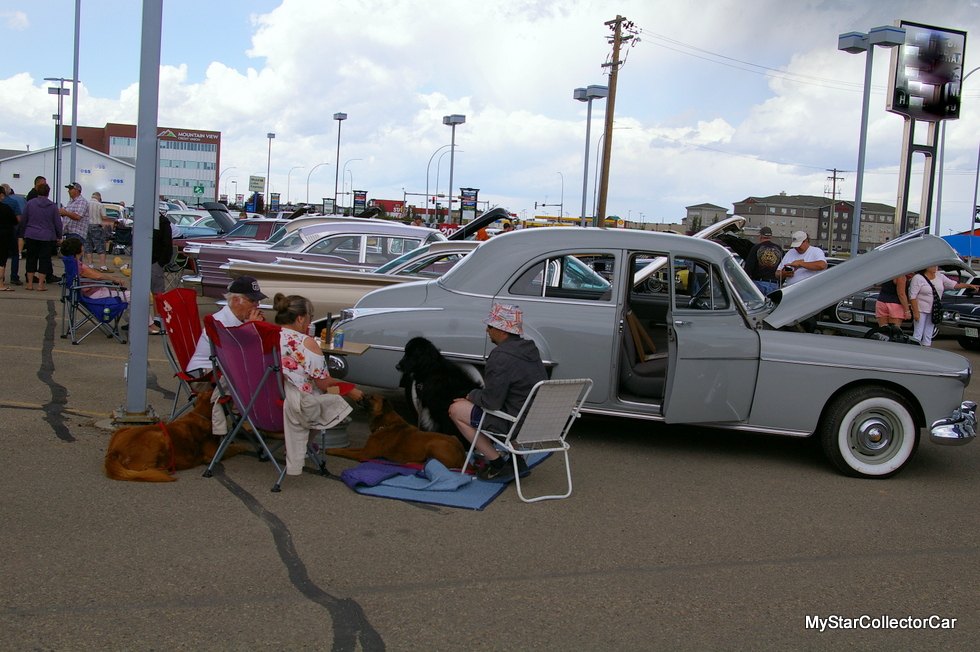 The first story on our list was a very rare 1950 Olds Futurmatic 88 Town Sedan with a fastback roof line.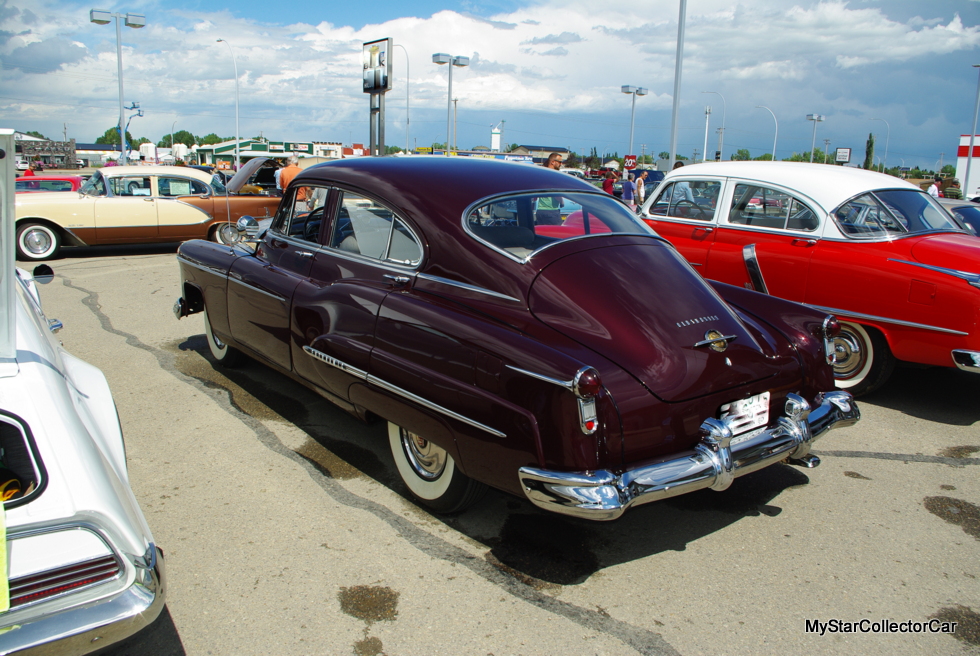 Very few of these 68-year-old cars are left and MyStarCollectorCar was able to get the full story behind this classic Olds for a future article.

A 1956 Olds 98 four-door sedan with some creative modifications also made the grade at the Olds show.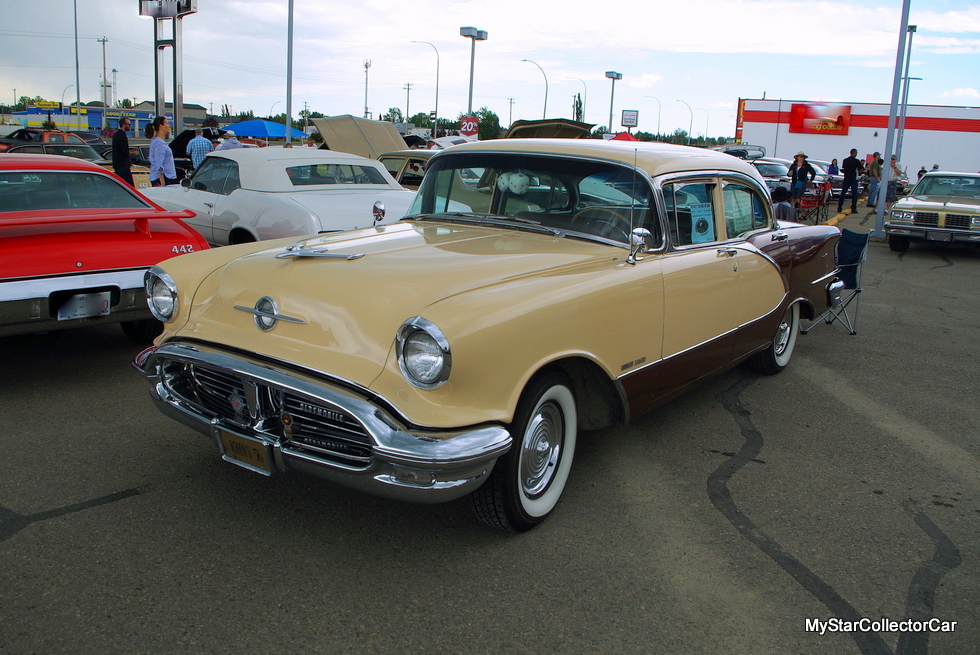 The owner was able to provide solid details about his important role in the car's resto mod history and we will run this story in a future MyStar piece.
A 1961 Olds Dynamic 88 two-door hardtop was also at the Oldsmobile show in Olds.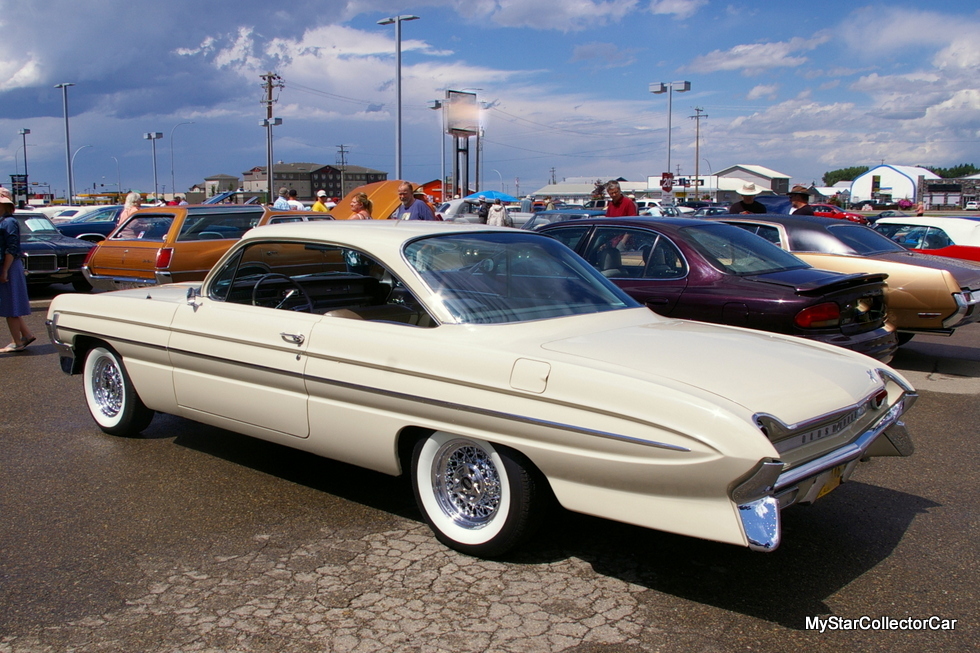 The car's owner was happy to discuss the car's past, present and future in his world and our MyStarCollectorCar readers will be able to look forward to the story behind this '61 Olds in an upcoming article.
We attended a show in Carstairs, Alberta prior to the Olds show in Olds and gathered some very interesting stories about non-Olds vehicles at this event.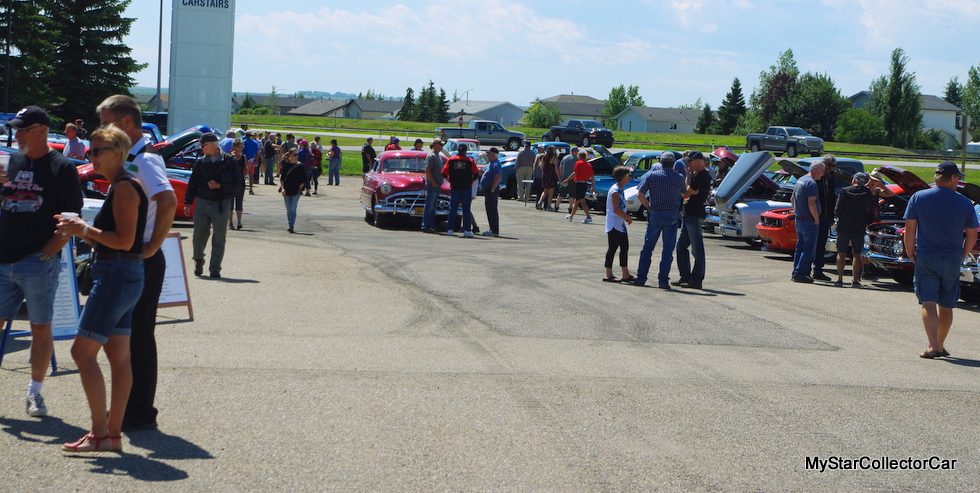 A 1963 Plymouth Savoy station wagon pulled into the Carstairs event at roughly the same time as MyStarCollectorCar and immediately stole the show. The owner rescued the Plymouth from exile in a field and put his own stamp on the wagon-with the able assistance of his teenaged son.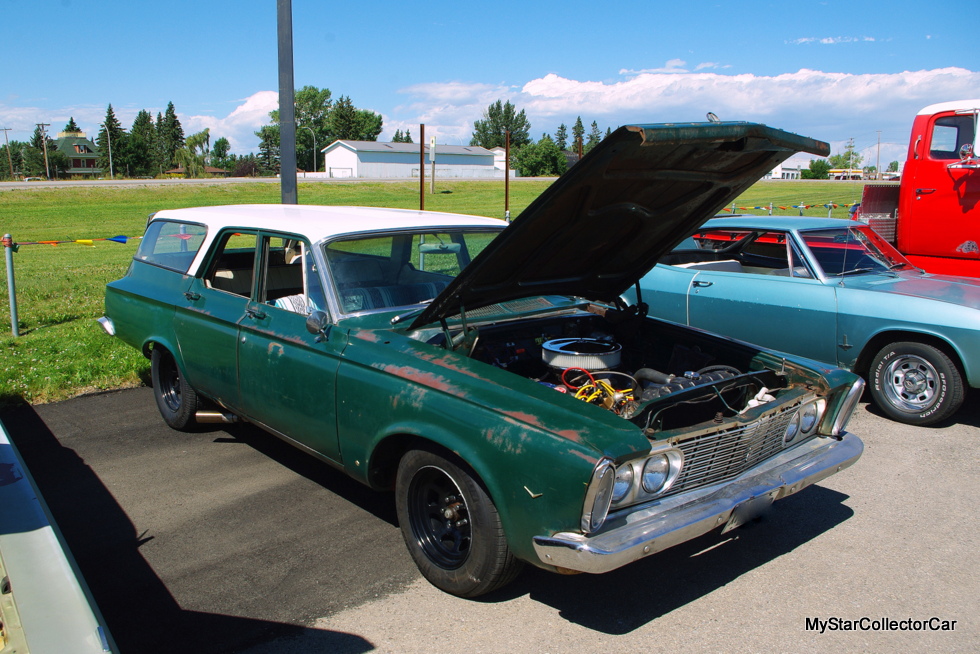 Look for the full story behind the very cool Mopar wagon in a future MSCC article.
A 1985 Monte Carlo two-door hardtop was a sleeper car in every sense of the term.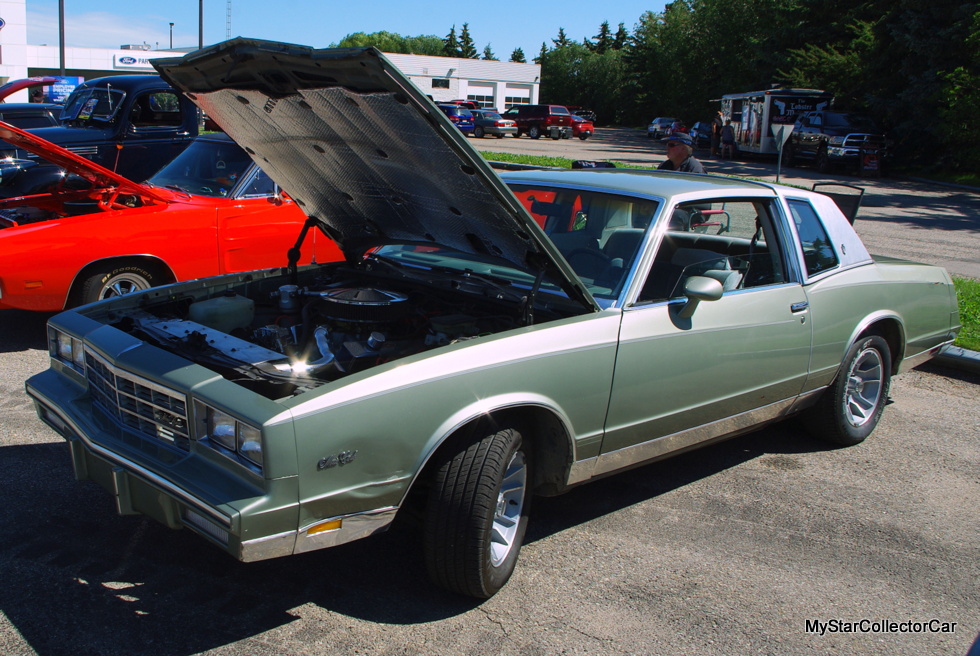 The Monte is now a blood-thirsty wolf in sheep's clothing and MSCC readers will learn about how its owner was able to build a beast that ambushes helpless prey on the street in a future piece.
A large-and-in-charge 1950 Ford COE truck stood tall at the Carstairs car show and MyStarCollectorCar was fortunate enough to gather its story from its colorful owner.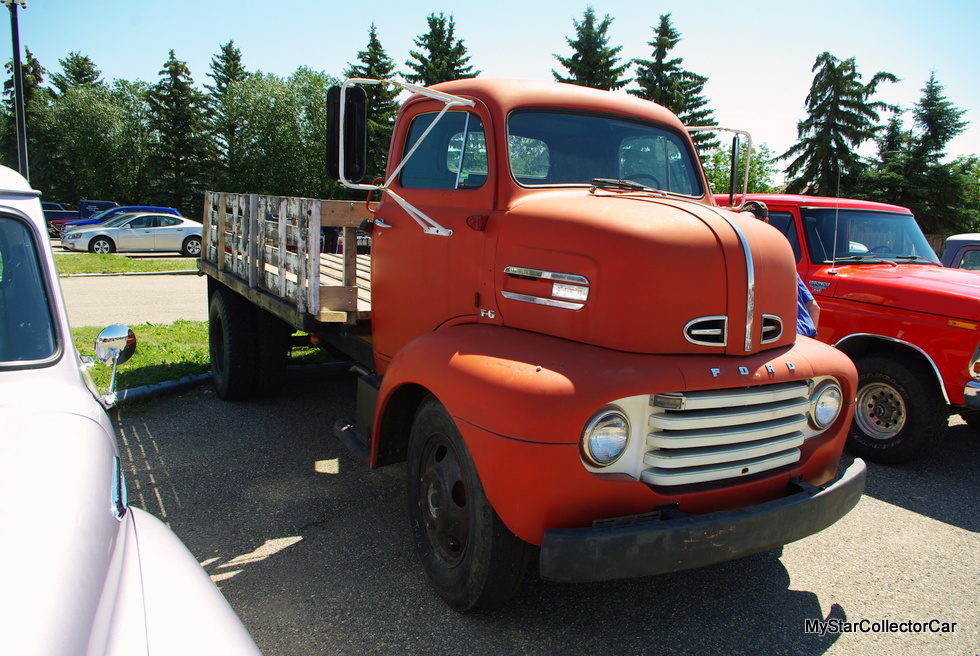 The owner wanted to keep his big truck as stock as possible and MSCC was able to get the full meal deal on its history with him. Look for the details in a future MSCC article.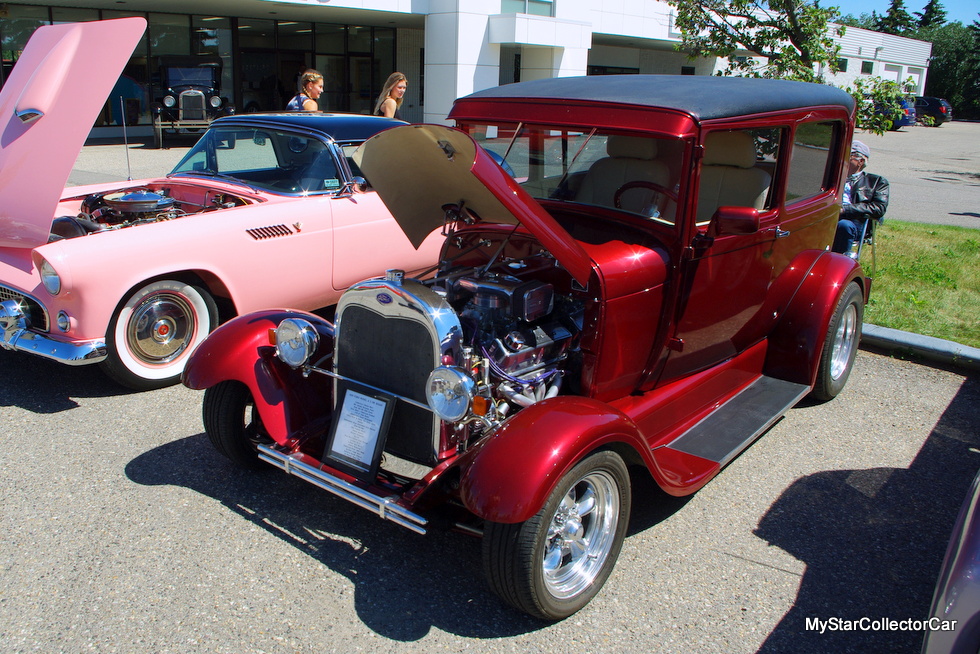 A 1929 Ford Model 2-door sedan was also at the Carstairs show. The stylish custom hot rod was not easy to build and took 76 months from start to finish for its ultra-talented owner. The full story about this very cool Ford-in-Ford hot rod will be on the future front-burner here at MyStarCollectorCar.
There is a sense of automotive magic at every car show and MyStarCollectorCar is very happy to seek out that magic at each show.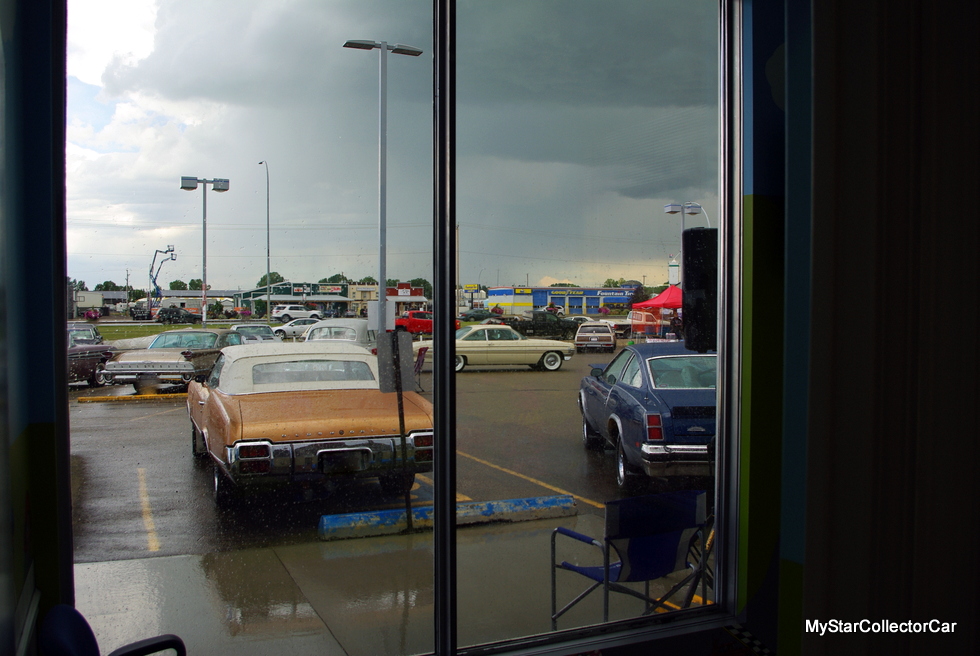 Carstairs and Olds provided excellent reasons to attend both shows in one day-give or take a very rare but negative encounter with a car guy who should really avoid car shows. 

 

BY: Jim Sutherland

Jim Sutherland is a veteran automotive writer whose work has been published by many major print and online publications. The list includes Calgary Herald, The Truth About Cars, Red Deer Advocate, RPM Magazine, Edmonton Journal, Montreal Gazette, Windsor Star, Vancouver Province, and Post Media Wheels Section.