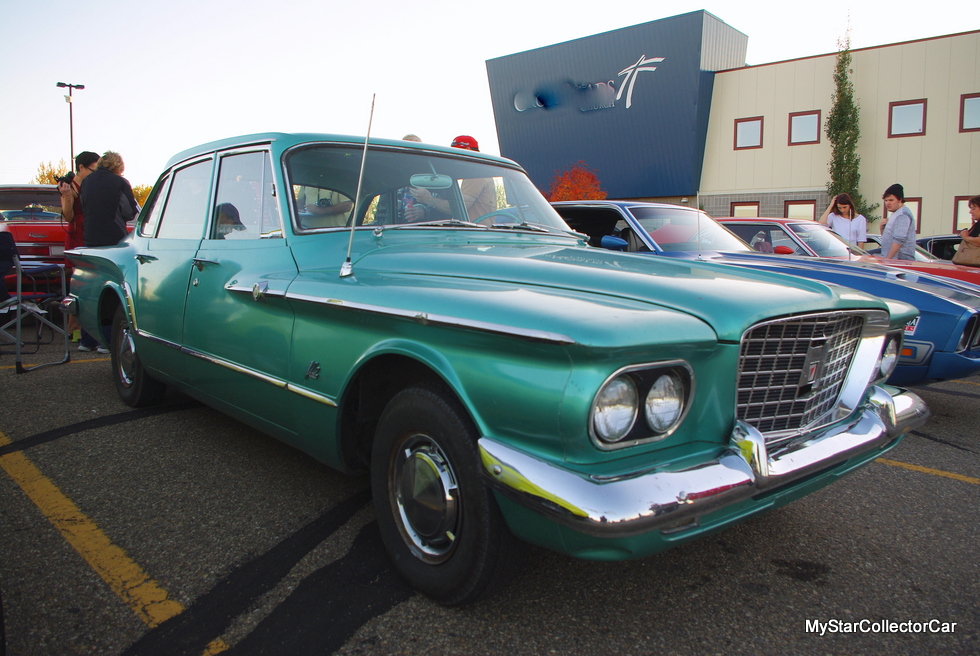 Katie Molnar is an unlikely owner of a 1961 Valiant V-200 because she is a young woman who has always loved her car.
A typical owner would likely be an older male who liked the first generation Valiant when it debuted in 1960, but Katie had her own fond memories of her 57-year-old car-and personal reasons to own it.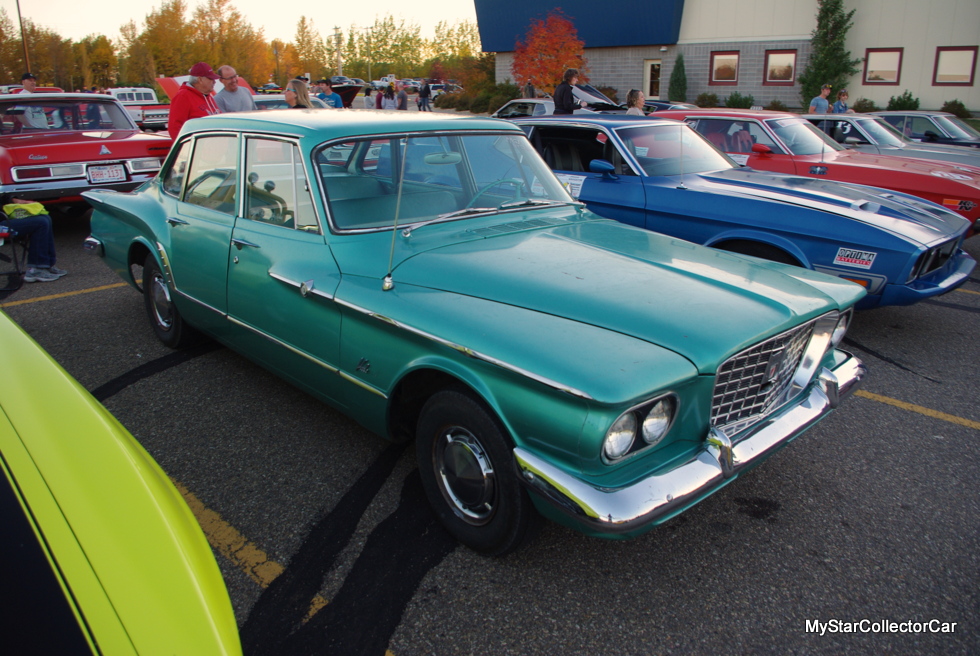 The Valiant debuted as Chrysler's first compact car in 1960 and was built to compete with the Chevy Corvair, Rambler American and Ford Falcon. The popularity of the Volkswagen Beetle was the reason for Detroit's entry into the compact car market in 1960 and Chrysler wanted to be a part of the compact car battle with the Valiant.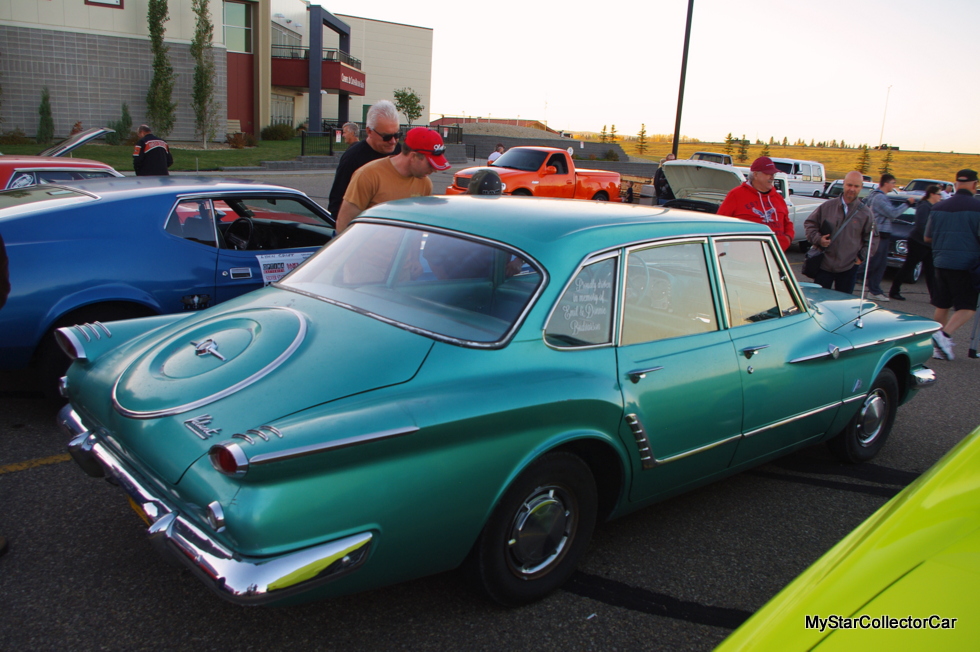 The Valiant offered the then-brand new with its Slant Six engine as a good balance between power and economy for potential customers. The Valiant had considerably more power than the popular Beetle, plus its water-cooled engine offered heat whereas the air-cooled engine Beetle offered a faint hope for heat in colder climates.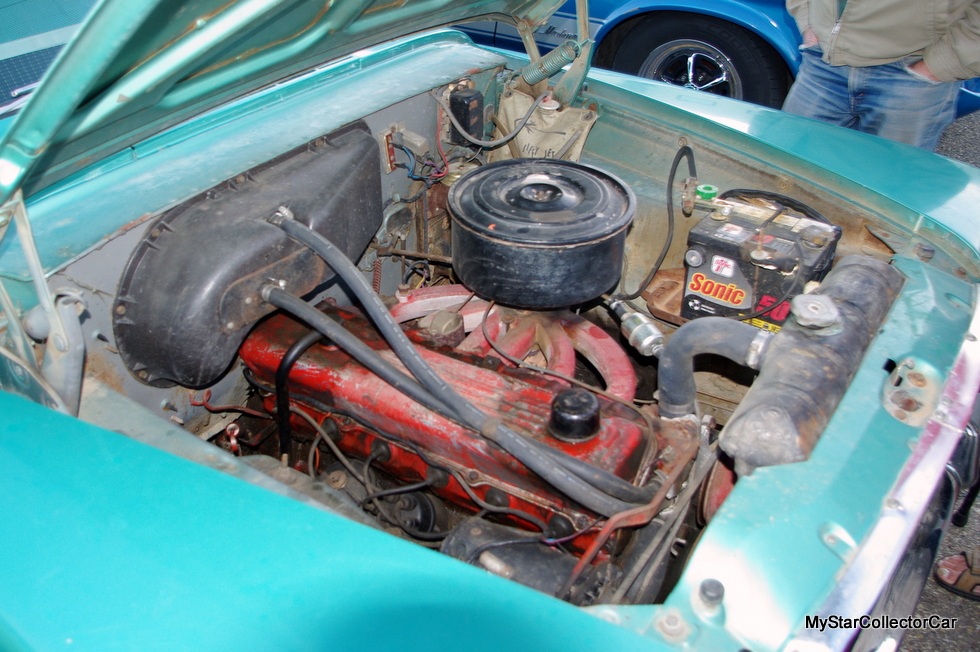 The reasons behind Chrysler's decision to build the Valiant was part of its history from an era long before Katie's debut in small town Alberta,Canada.

She always liked the car because a famous resident of her small town owned one; and Katie saw the '61 Valiant on the street for as long as she could remember-from her days as a small child to her young adulthood.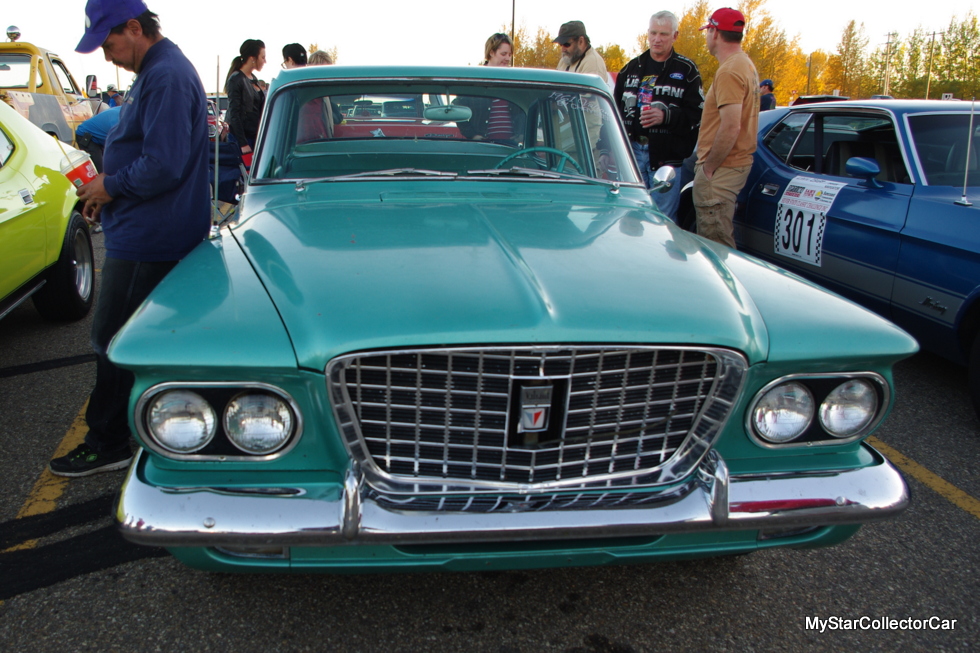 The previous owner was an older man named Emil who drove the car for many years. Katie believed the Valiant was originally purchased by a doctor who lived in a small town near Katie's home town and it was subsequently owned by several people until Emil became its owner in the early 80s.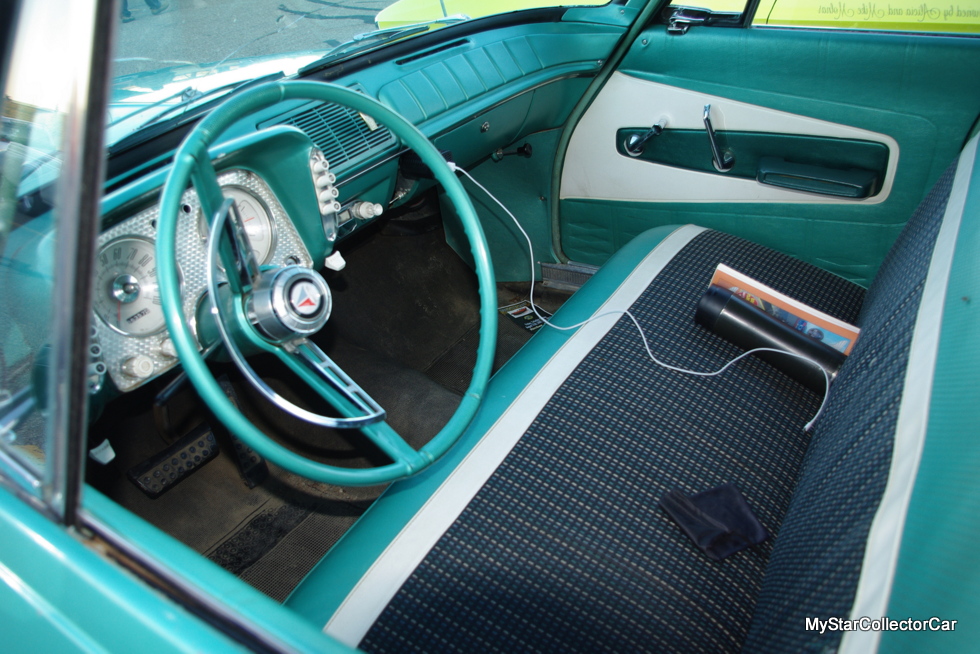 Emil owned the car even before Katie was born, so her earliest recollections were Emil as the Valiant's owner. Katie's fond memories of the car include a time when she was driven in the Valiant by Emil to her local high school graduation.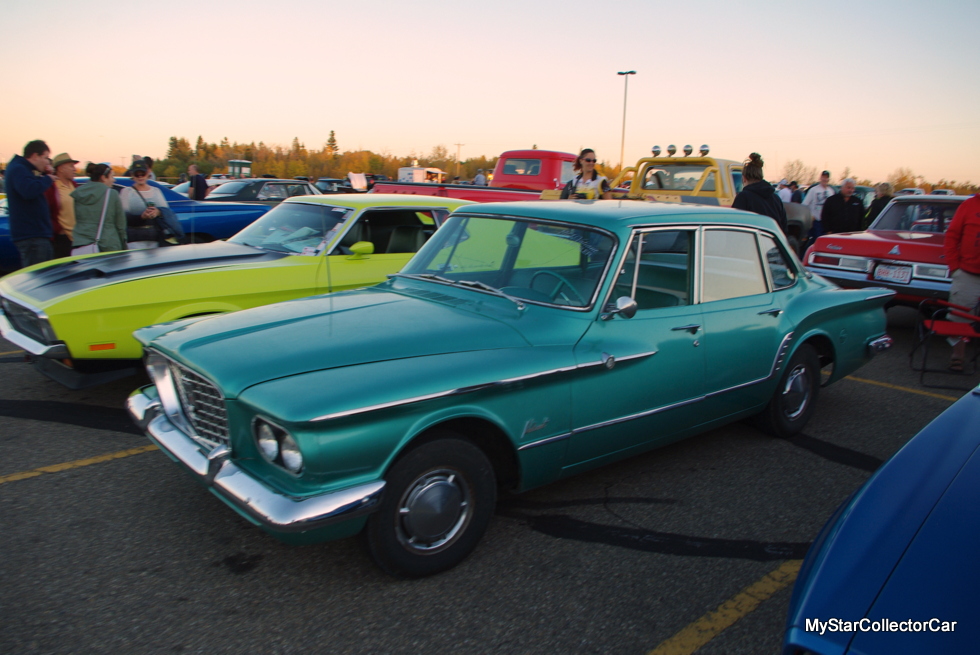 Emil was not a young man and eventually he reached a point in his life when he decided to sell the car. Katie had always loved the car and told Emil that she wanted to be the next owner of the Valiant.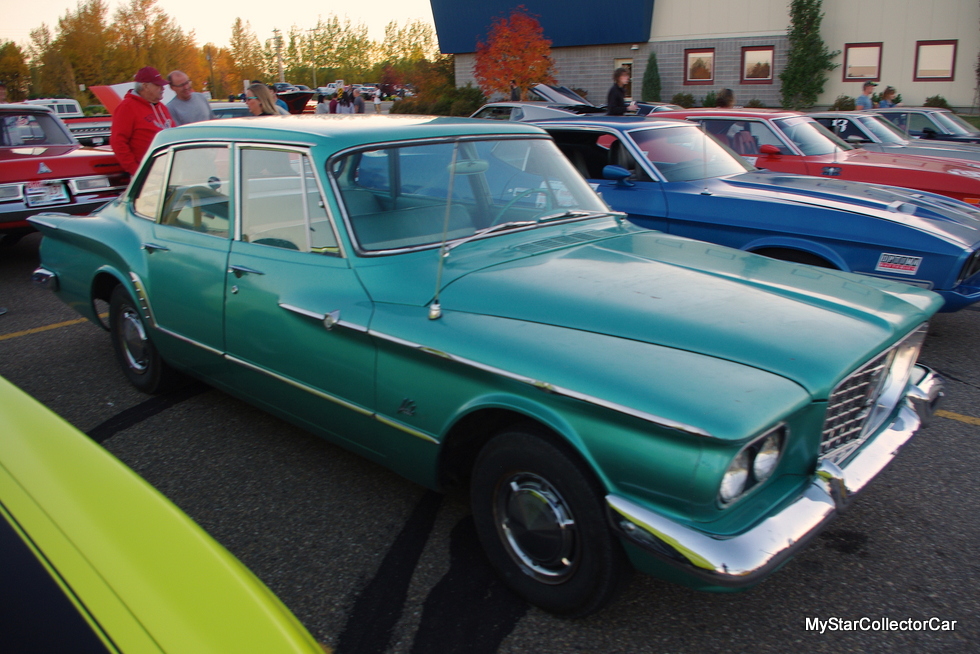 Katie was very surprised when she spotted the car for sale in a local want-ad and immediately contacted Emil about his decision to sell his Valiant.  Katie told MyStarCollectorCar that Emil "figured I was too young and had no money."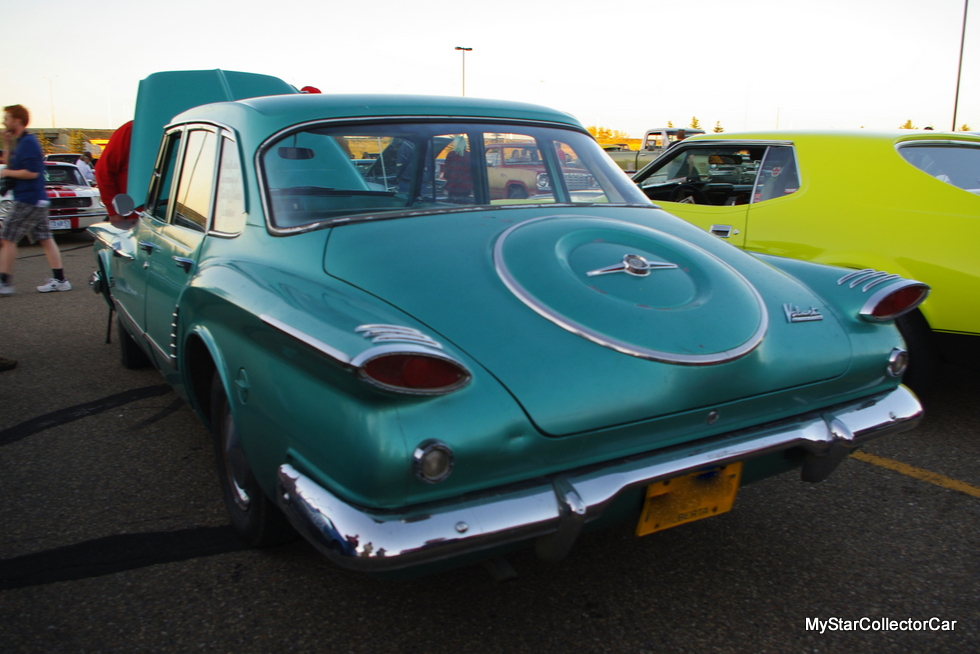 Katie had the money, along the burning desire to own the car, and purchased the car from Emil. The 1961 Valiant V-200 was now in the hands of a young woman who loved the car for her entire life-as much as Emil.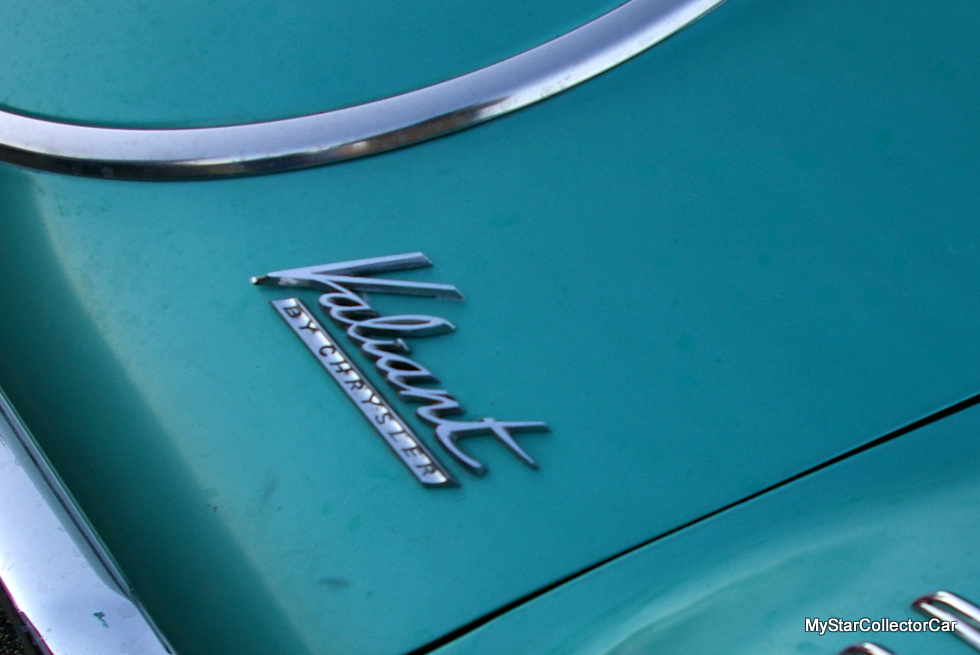 The Valiant V-200 is a survivor car and is in remarkably good shape for a 57-year-old car. Katie is now a young married mother so her husband and boys get to share her experiences with the Valiant.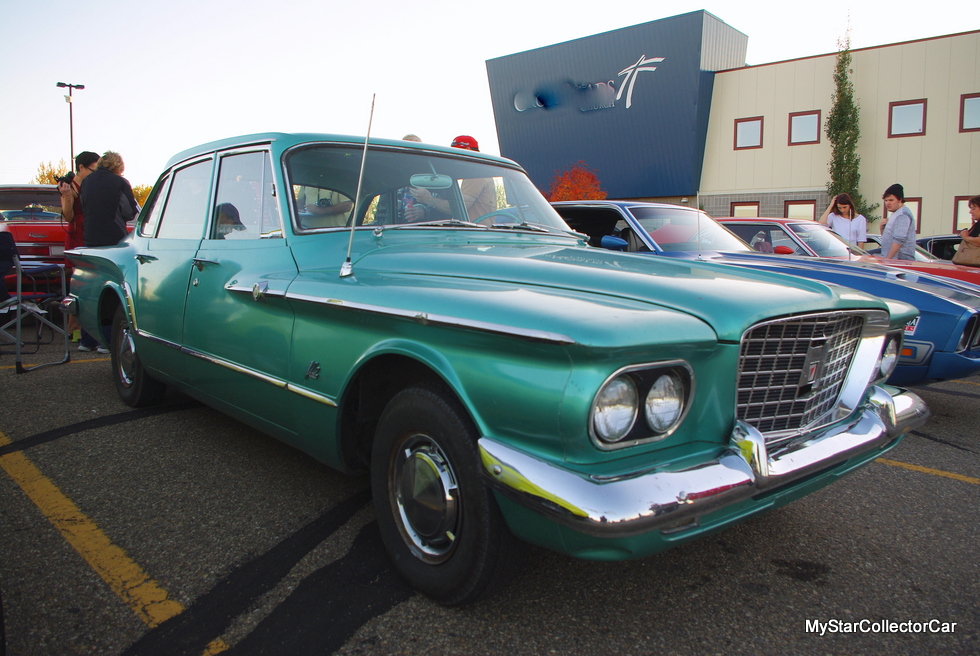 She was also very fond of Emil so she took the car to his funeral at a time of year when collector car owners usually do not drive their prized possession. The car was also very important to Emil and she took the Valiant to honor his memory.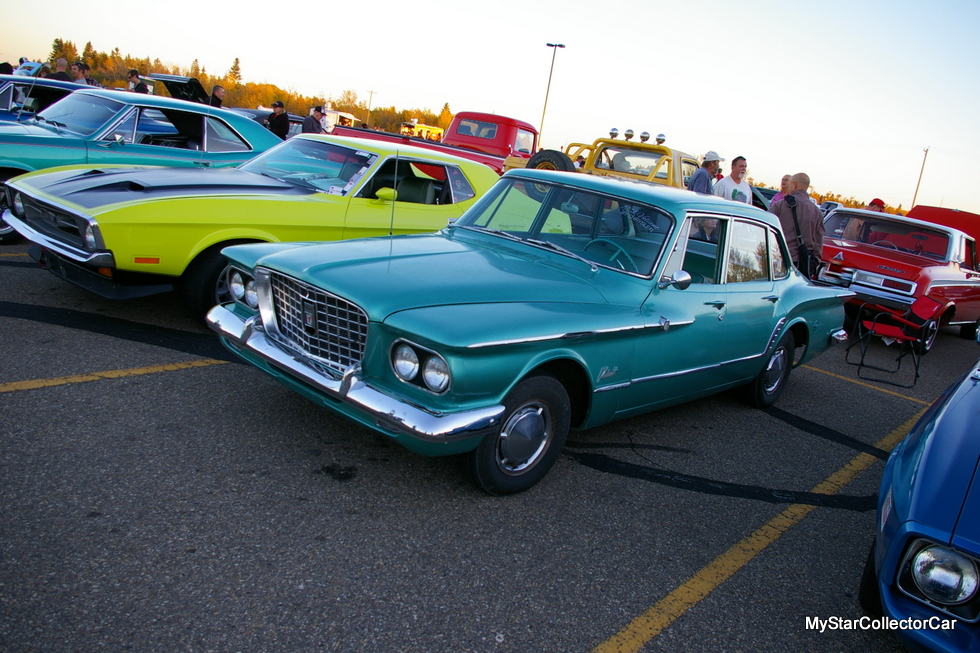 This 1961 Valiant V-200 was always known as "Emil's car" by the locals and it was appropriate for Katie to bring the car to his service.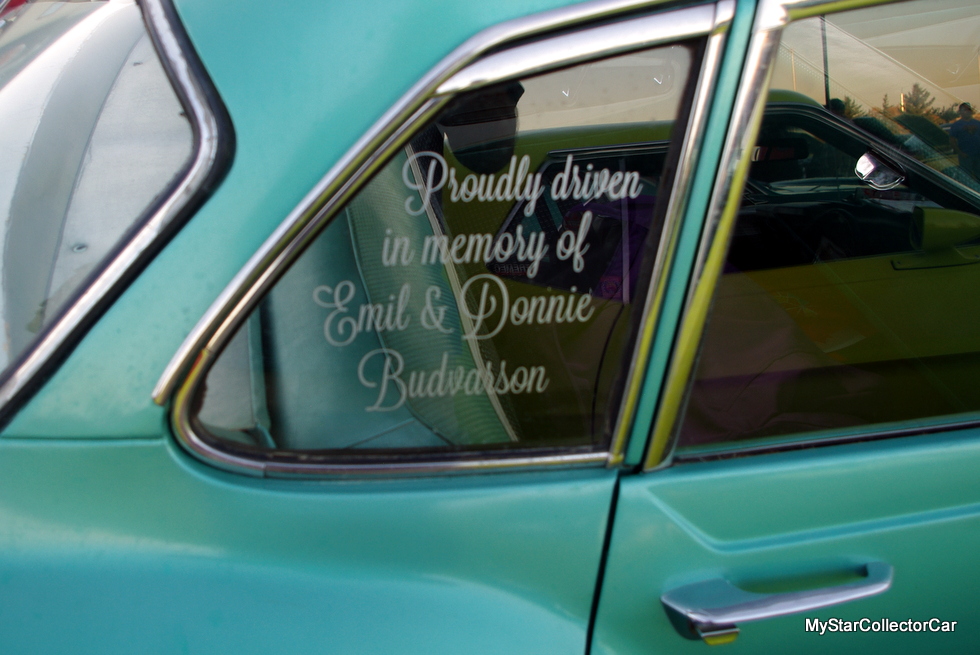 Maybe one day in the future it will be known as "Katie's car" because this young owner plans to own the Valiant V-200 for a long time.

BY: Jim Sutherland
Jim Sutherland is a veteran automotive writer whose work has been published by many major print and online publications. The list includes Calgary Herald, The Truth About Cars, Red Deer Advocate, RPM Magazine, Edmonton Journal, Montreal Gazette, Windsor Star, Vancouver Province, and Post Media Wheels Section.