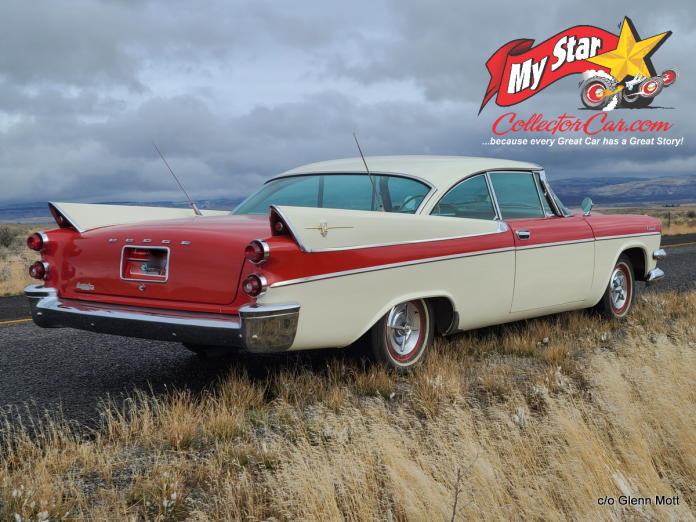 A dream car for a car guy can come in many forms and, in most cases, the dream car is obvious.
That wasn't the case with this 1957 Dodge Custom Royal two-door hardtop.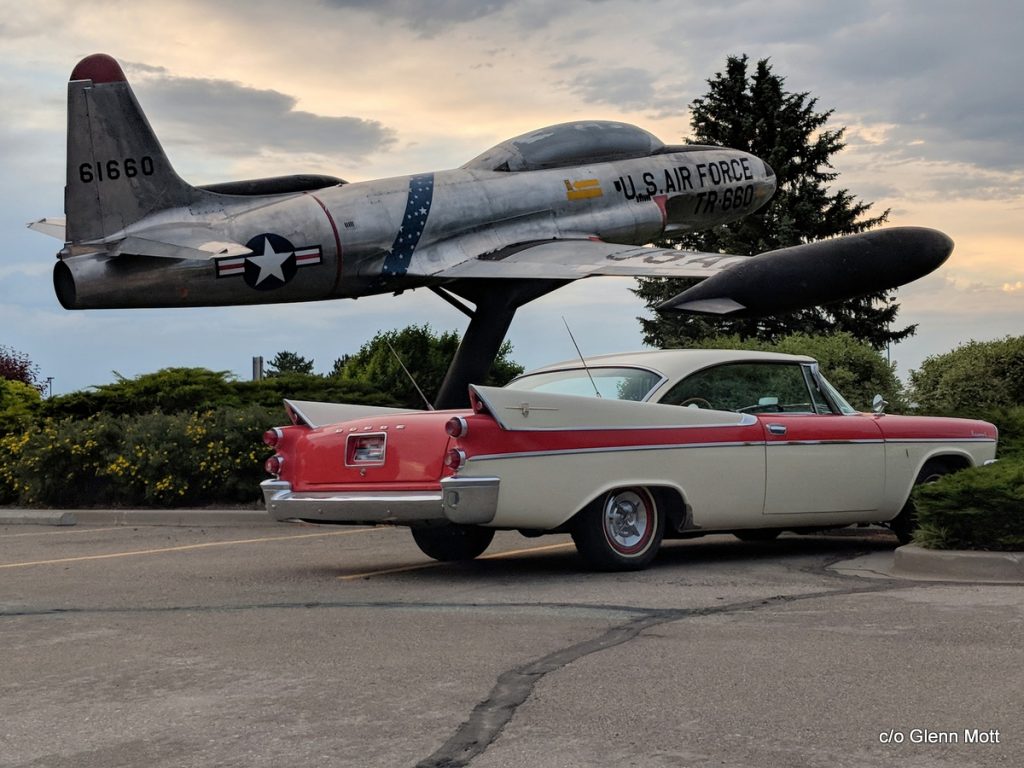 Glenn Mott is the caretaker of this classic Forward Look classic, but the real story started back in late 1956 when his dad Gale spotted a red and white '57 Dodge Custom Royal on the showroom floor of a small town Dodge dealership. Gale was there because his dad was picking up parts and the Dodge had a huge impact on an 11-year-old Gale.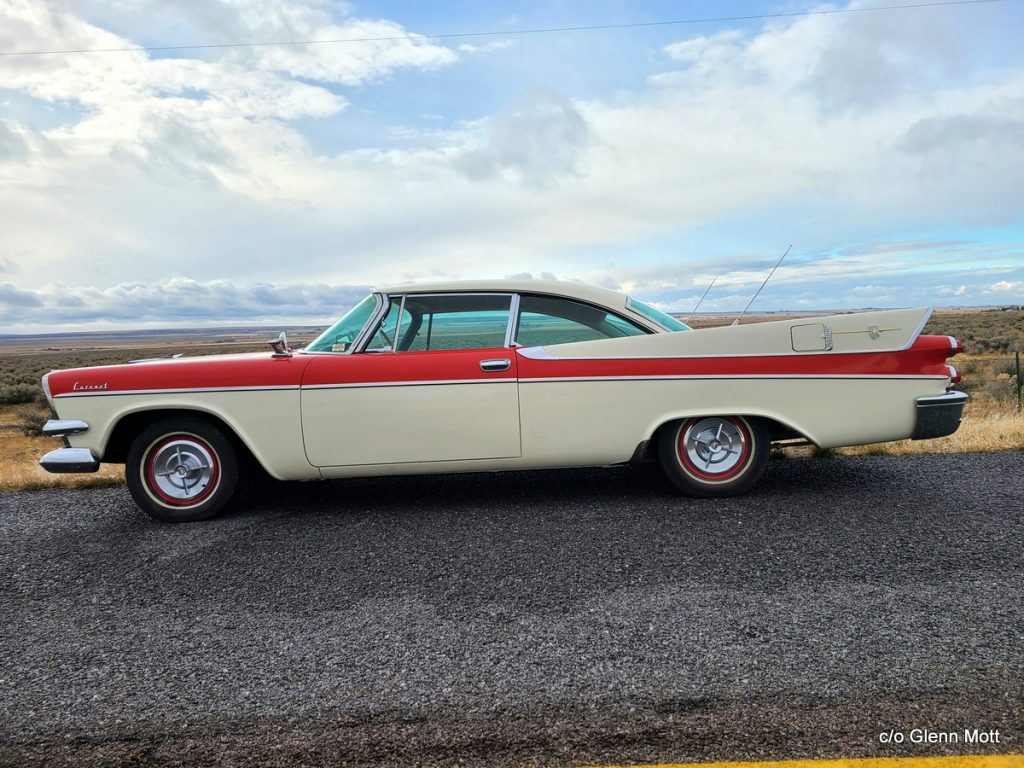 Fast forward to the mid-1980s. Glenn and his brother found a survivor, one-owner, red and white, 1957 Dodge Custom Royal two-door hardtop in a dry desert area town. They were in the automotive retail business, so this '57 Dodge represented a quick flip—that's when Gale threw a flag about the sale.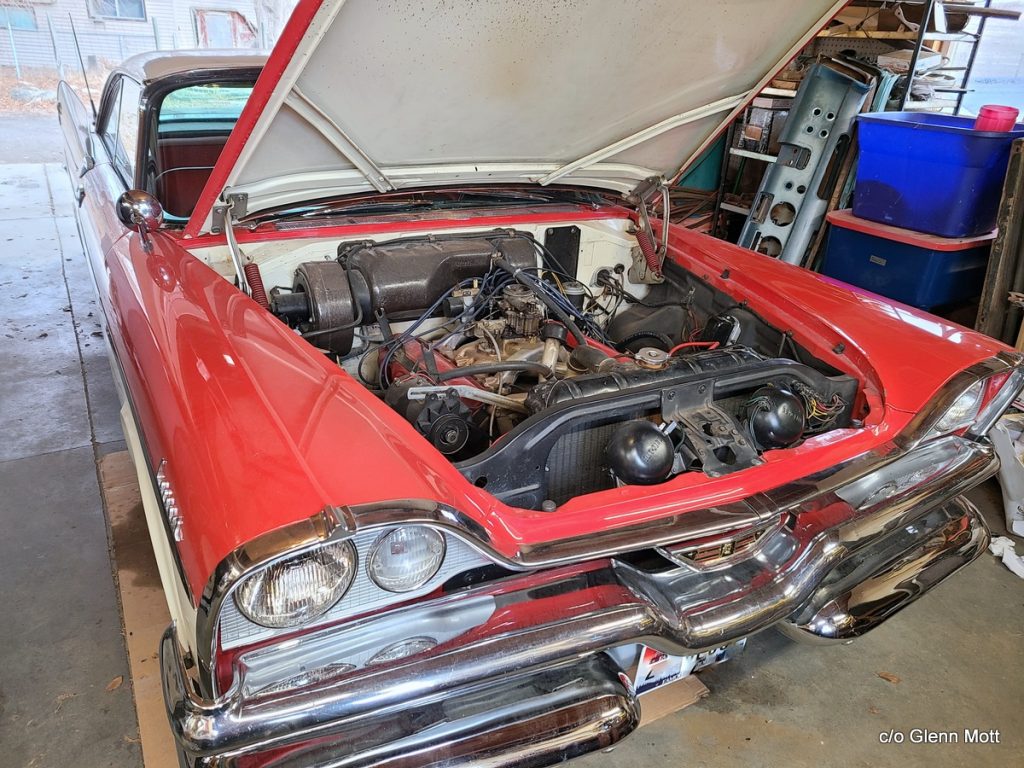 Glenn was amazed by his dad's interest in the car, so he asked, "What's the deal, Dad?". Gale had dealt in classic iron for decades and over the years he'd acquired a world-class collection of Auburns and other highly collectible cars. The humble Dodge made no sense to Glenn but after hearing the story of the red and white Custom Royal on the dealer's floor, he understood his dad's connection to the car. Gale explained how Glenn's grandfather "was always a Plymouth and Dodge man" so that explained his migration to all things Mopar.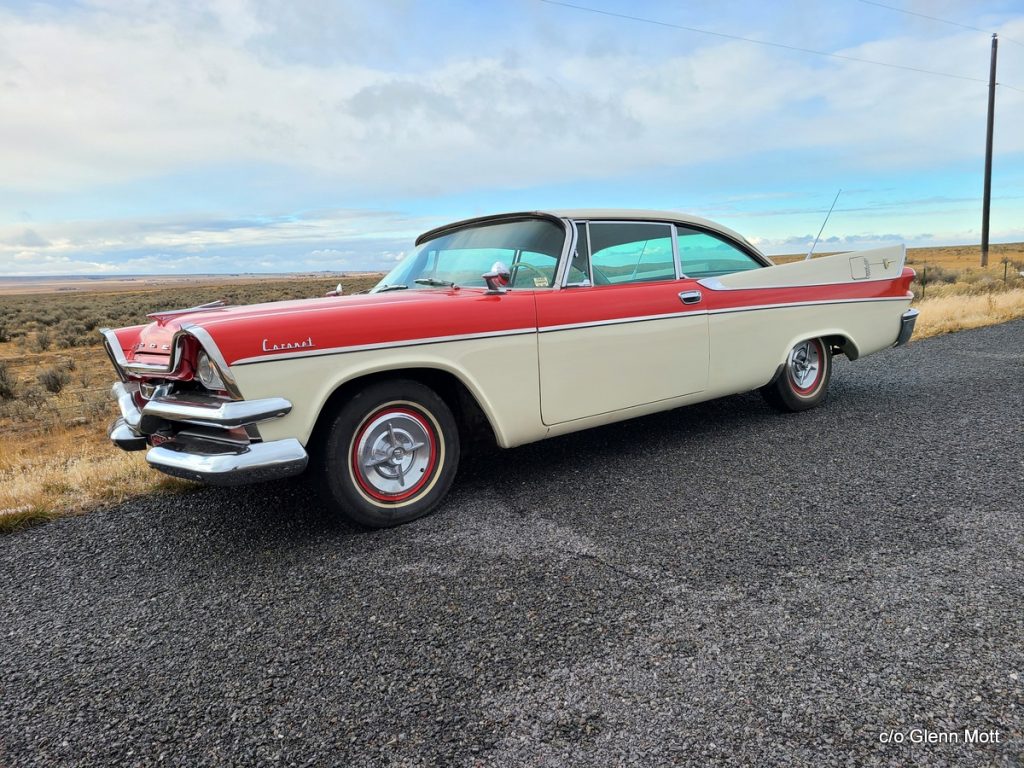 Glenn recalled how his dad owned a much rarer '57 Dodge convertible, but it wasn't his dream car, so it was sold years ago. This was the mid-80s, so Gale bought the 75,000 original miles survivor for 700 dollars.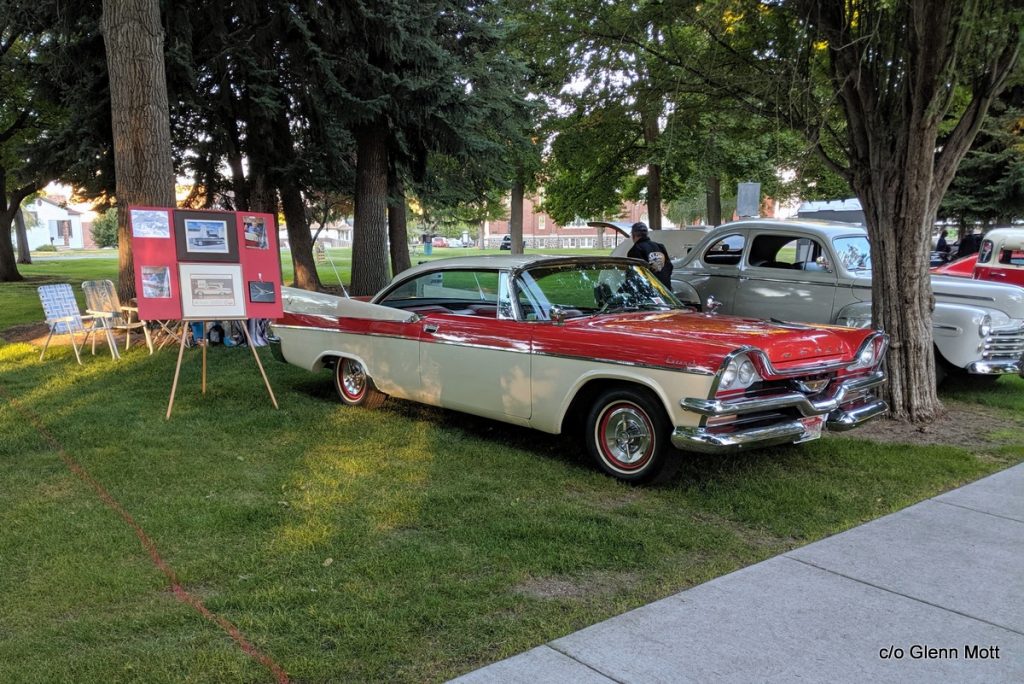 Gale drove the car for a few years and then he took on the restoration in the early 1990s. This was a rust-free desert car, so it was a great starting point. The original owner was a grandmother, so the car had a few battle scars, but it was back on the road by the late 1990s.

Gale was a mechanic, so he did all the work but the 325 two-barrel V-8 and Torqueflite transmission required nothing more than seal replacements. Glenn said his dad was basically a practical guy, so he resisted the urge to tear down a perfectly good engine and transmission.

Glenn is in the antique car parts business—something he learned under mentorship from his dad. He helped Gale find the difficult-to-source parts for this classic—including a mint set of spinner wheel covers.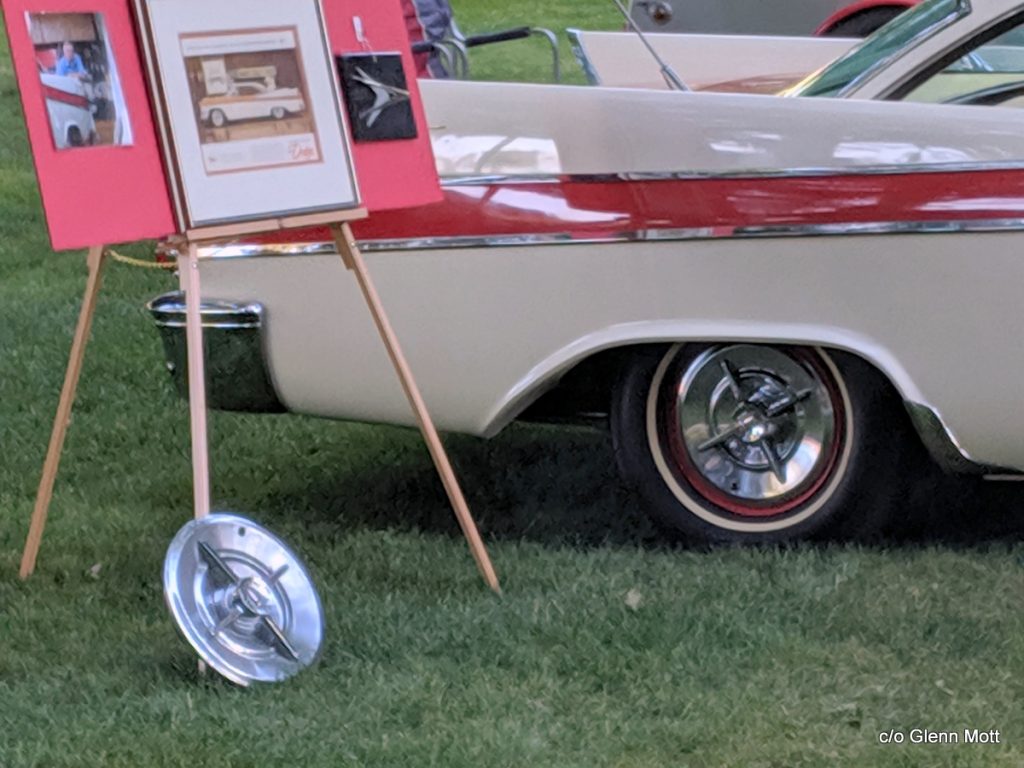 Glenn said Gale did drive the Custom Royal when the weather was good and stored it in the winter. Gale started soaking in the retirement life and in 2019, he expressed some interest in "hitting a few car shows" to show off his prized fin car. Glenn was surprised because Gale "didn't even go to shows with his prized Auburns—and he had a Boattail Speedster".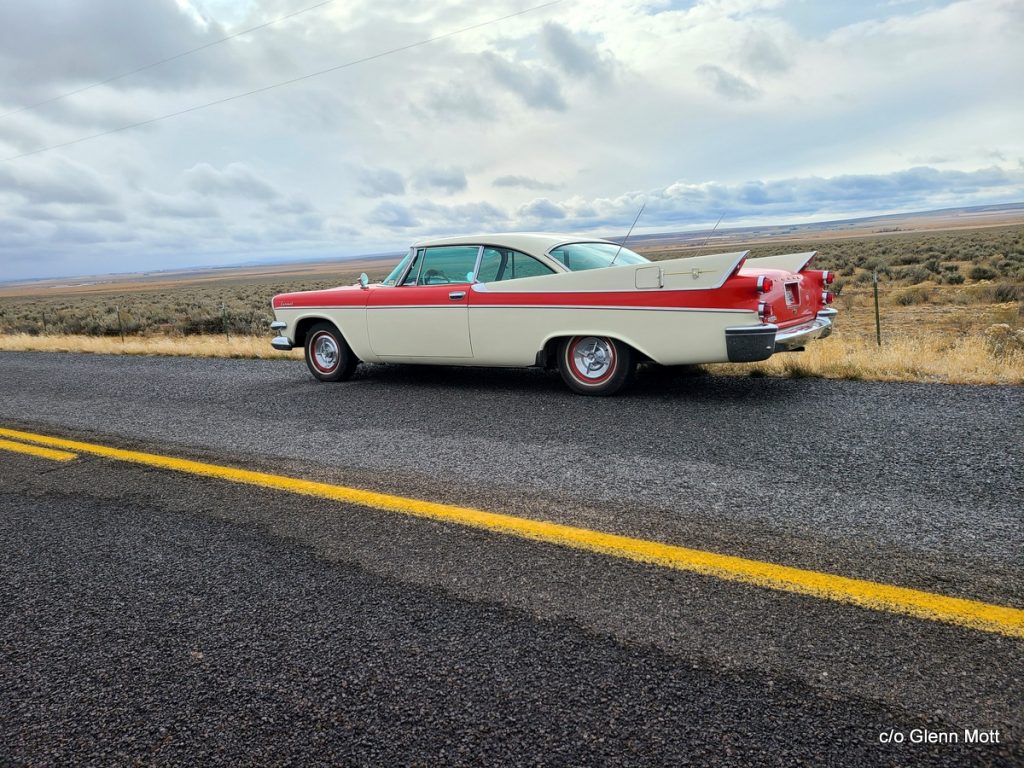 Unfortunately, Gale passed away before he could hit the car show circuit, so Glenn took the car to some shows in 2020 to carry out his dad's dream car tour. The Dodge upstaged every car at the shows, including one guy who owned a '57 Chevy convertible. He wasn't impressed when Gale's Custom Royal drew fans like a rock star while his '57 Chevy was ignored.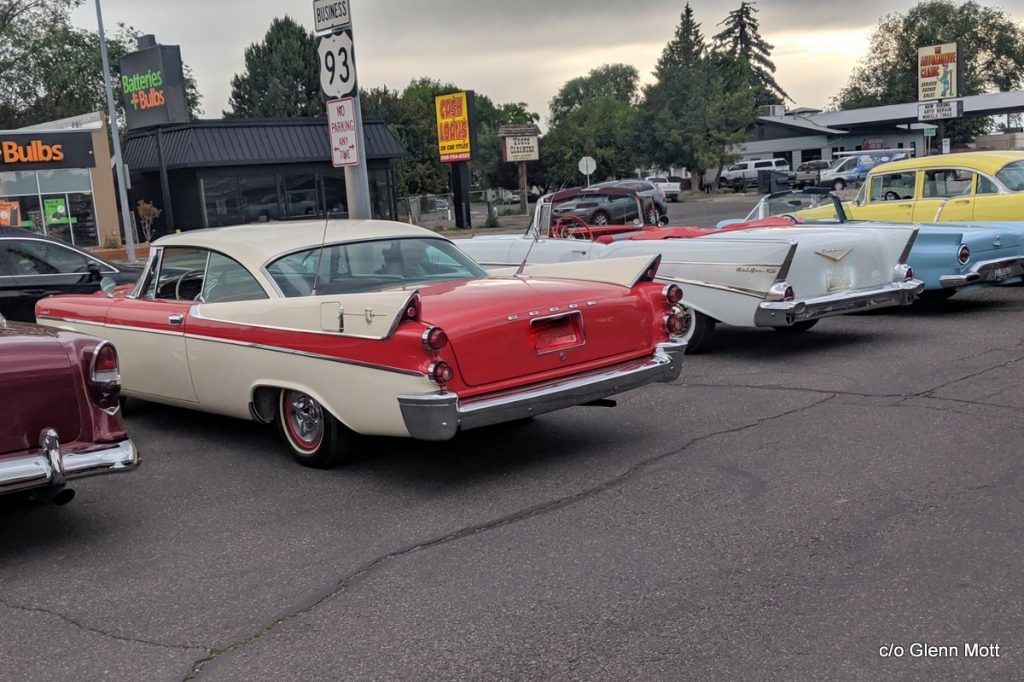 Glenn drove the '57 to the cemetery where his dad is buried and he admitted, "it was a very tough day" because he knew how much his dad had put into the car hobby. Gale had ups and downs in his business over the years, but he was set up for a comfortable retirement behind the wheel of his dream car.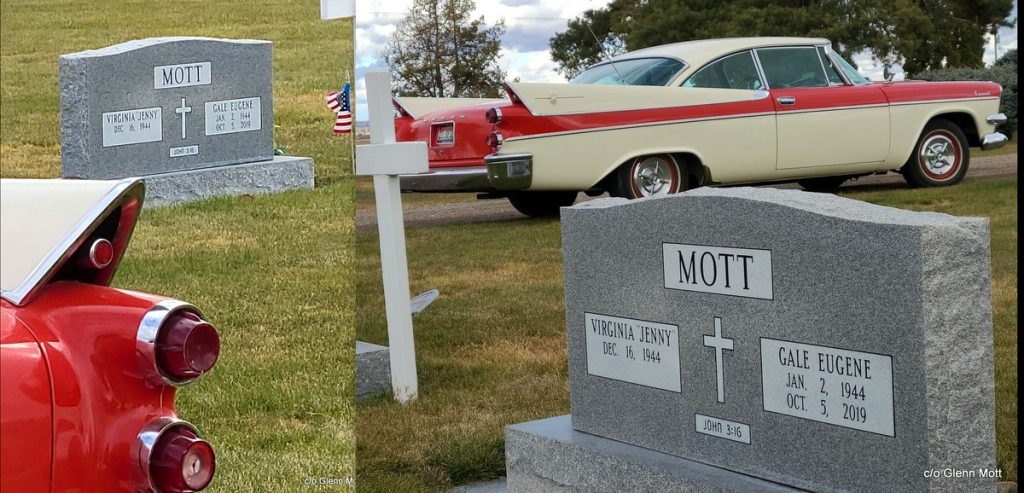 Jerry Sutherland
Jerry Sutherland is a veteran automotive writer with a primary focus on the collector car hobby. His work has been published in many outlets and publications, including the National Post, Calgary Herald, Edmonton Journal, Ottawa Citizen, Montreal Gazette, Saskatoon StarPhoenix, Regina Leader-Post, Vancouver Sun and The Truth About Cars. He is also a regular contributor to Auto Roundup Publications.
Please re-post this if you like this article.