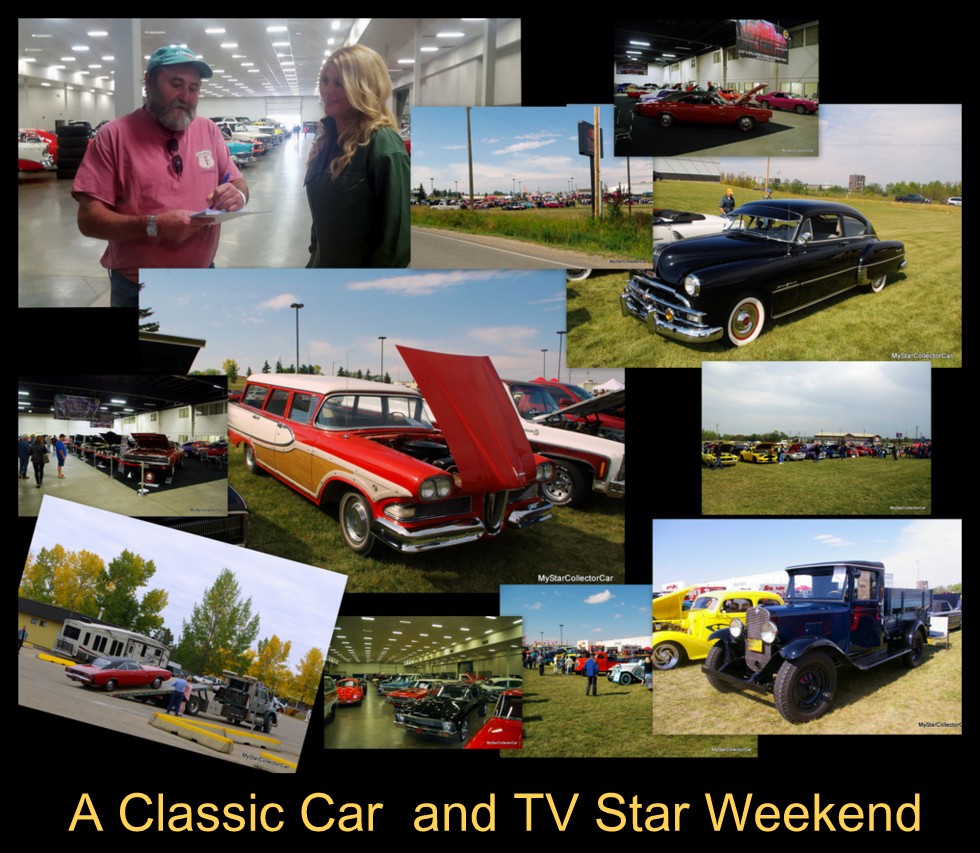 This weekend was another double-header for MyStarCollectorCar because we were able to attend two separate car-related events: a vintage car show in Innisfail, Alberta and a vintage car auction in Red Deer, Alberta.
Both occasions were well worth a visit because the car show had an original 1958 Edsel Bermuda station wagon while the EG Auctions event had a large array of very cool vehicles and TV's own Courtney Hansen as their special guest.
The Innisfail car show is not a large event but the organizers have created a solid show over the years.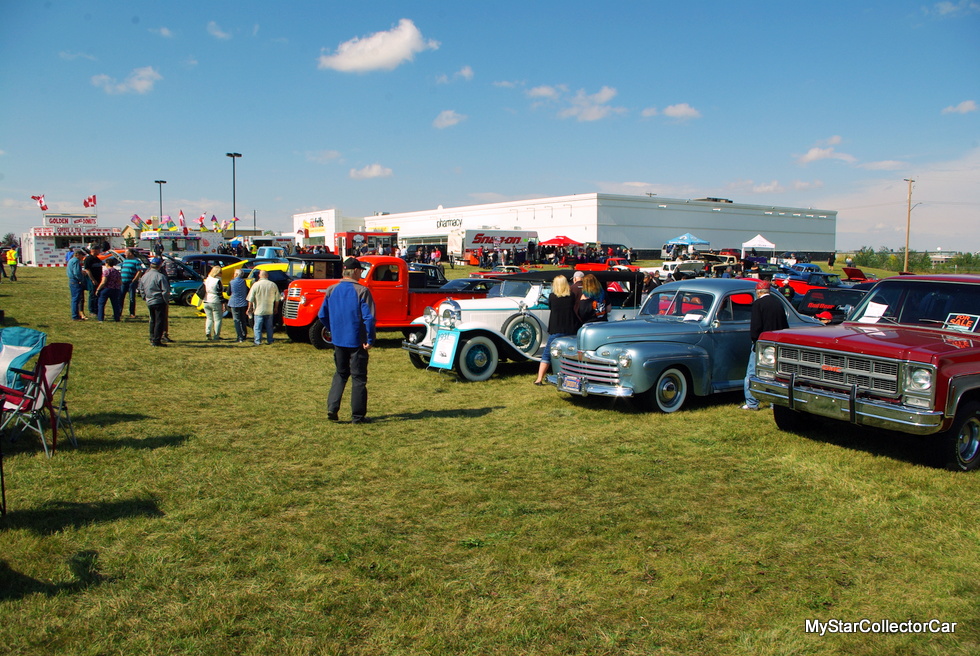 This year's event included a 1958 Edsel Bermuda station wagon on its special guest list and MyStarCollector spent plenty of time searching for its owner.
The Edsel was one of those unusual brands that became a punchline for every comic on the planet when these unique vehicles left the Ford factory during the late 1950s and early 1960s. An Edsel Bermuda station wagon in its original glory is a very rare sight in 2018 because the cars were not built in abundance. The rare Edsel wagons have also become very popular in a 180 degree departure from their debut in the Ford lineup.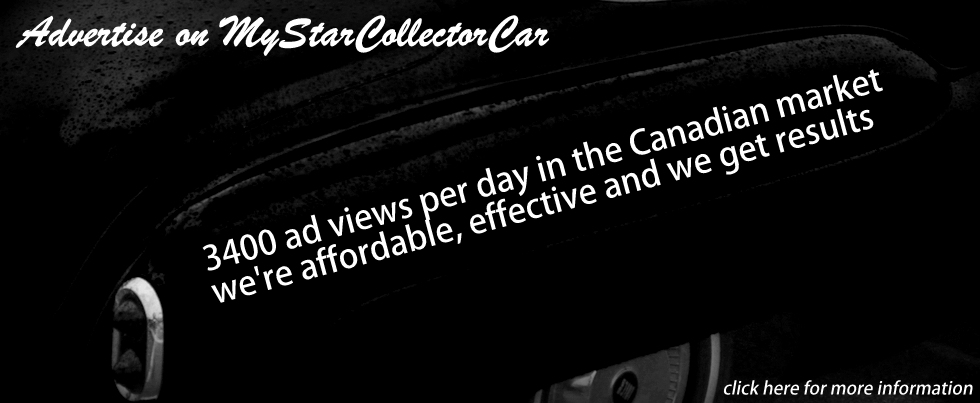 The station wagon versions of the Edsel have a very distinct appearance that makes these 60-year-old vehicles even more remarkable in 2018. MyStarCollectorCar was unable to connect with the '58 Edsel wagon's owner-but we intend (vow) to get the full story for a future MSCC article.
A 1949 Pontiac Silver Streak 8 was also at the Innisfail show and MyStar was fortunate enough to connect with its owner at the show.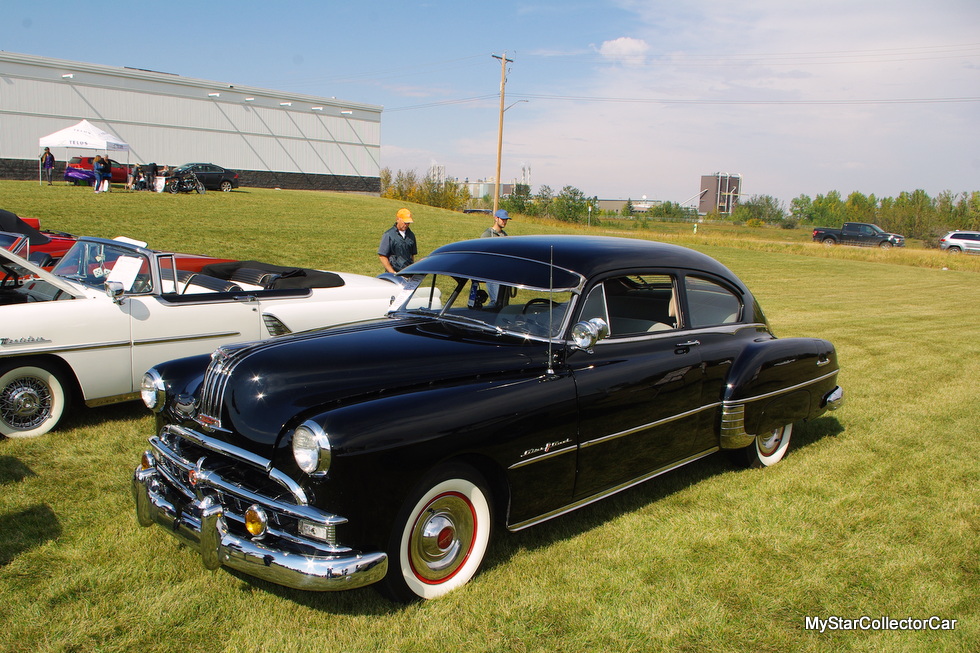 The car was an American version that somehow its way to Canada over the past 69 years and MyStarCollectorCar was able to interview its current owner to get the full details on its long history.
The Innisfail car show included a vintage 1929 Chevy 1 ½ ton truck that was restored back to its original glory by its talented owner. He was able to find and fix an 89-year-old truck that had spent plenty of years doing hard time on a farm for its original owner.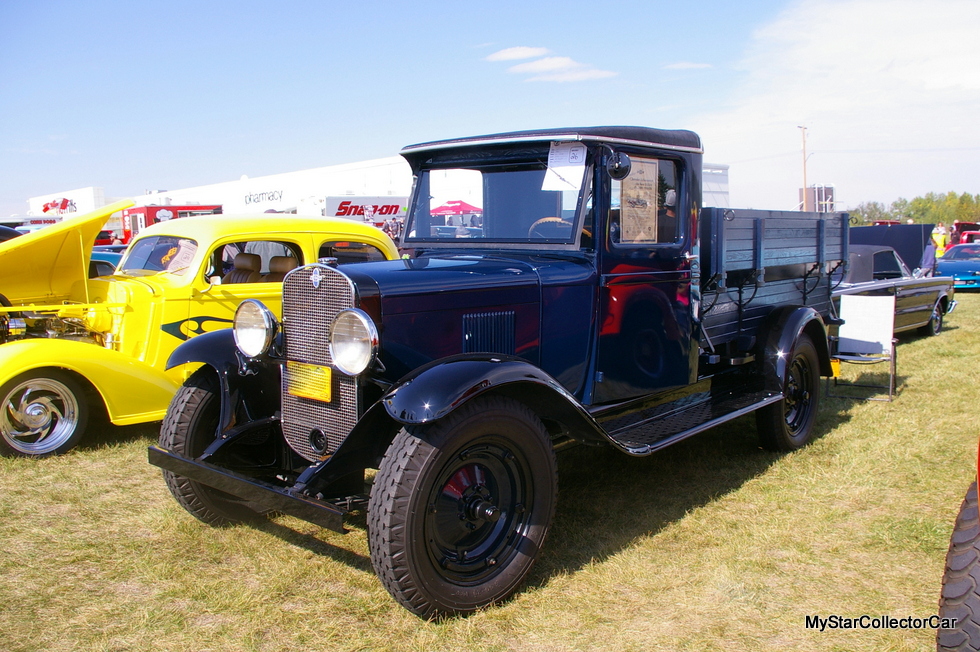 The process behind the '29 Chevy truck's restoration was careful and did not take place overnight- to say the least. Look for the entire story in a future MyStarCollectorCar article.
Last, but most certainly not least, was the interview with car girl superstar Courtney Hansen at the Red Deer EG Auction show. Courtney is a very attractive woman who knows her way around the car hobby and has automotive roots that extend back to her childhood days with her family.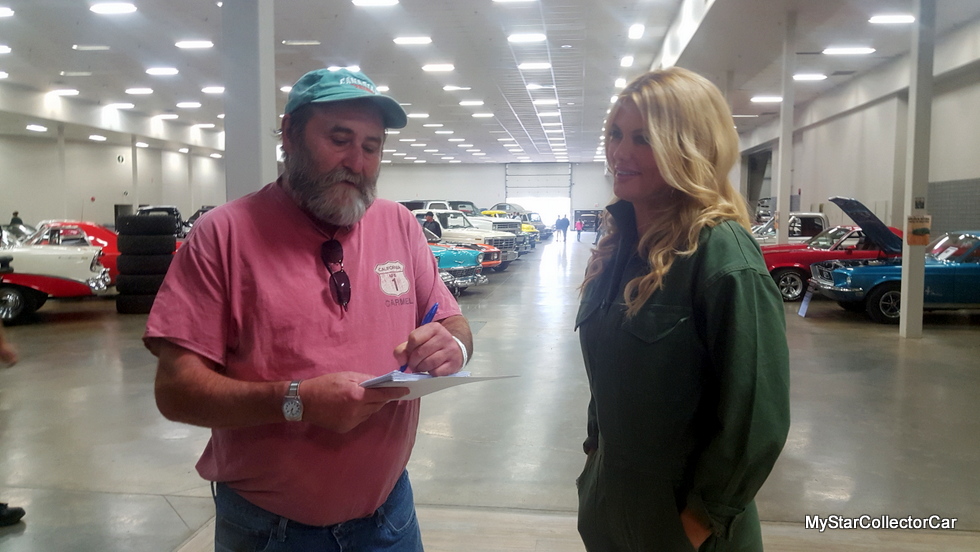 Her father won many SCCA championships and Courtney literally grew up around a racing as a kid because her family also owned a track (Brainerd International Raceway in Brainerd, Minnesota).
The experience was not lost on Courtney because she has forged her own fame with a variety of car-related TV shows that focused on the hobby. Courtney will also return to TV with a new show this fall on History Channel that will focus on the vehicles that got away from their owners at an early point in their lives.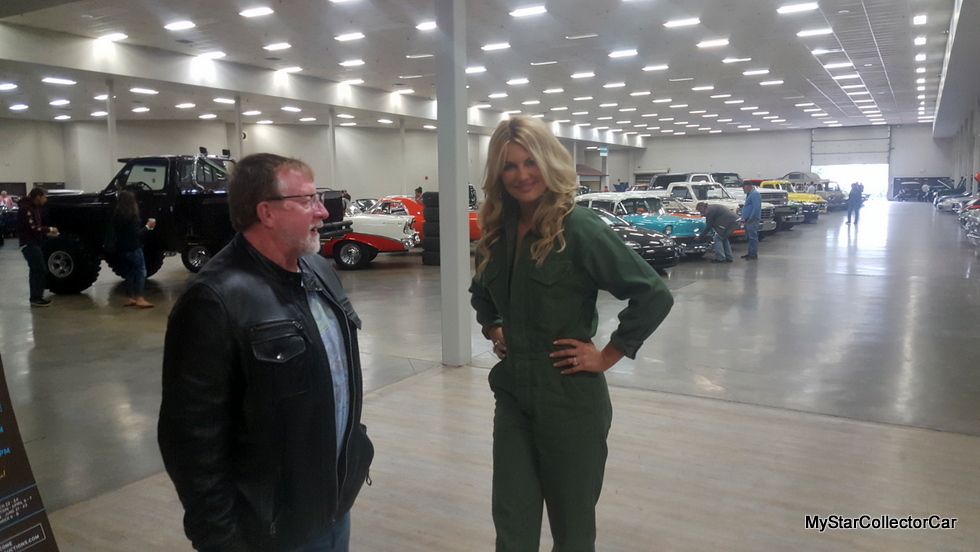 Every car guy and girl will relate to the show's "one that got away" format when it comes to vehicles in their distant pasts.  MyStarCollectorCar will provide our readers with our interview with the likable Courtney Hansen in a future article.
The past weekend was filled with unusual vintage rides and an interview with a beautiful car girl who was able to fill in the blanks on her remarkable life. We at MyStarCollectorCar live for weekends like this one. 
BY: Jim Sutherland
Jim Sutherland is a veteran automotive writer whose work has been published by many major print and online publications. The list includes Calgary Herald, The Truth About Cars, Red Deer Advocate, RPM Magazine, Edmonton Journal, Montreal Gazette, Windsor Star, Vancouver Province, and Post Media Wheels Section.