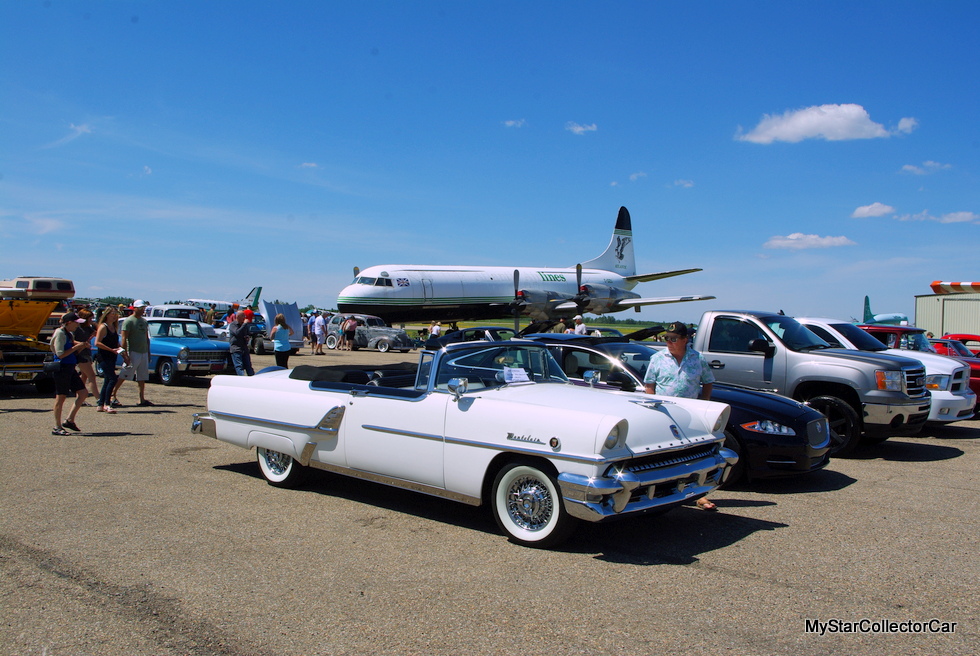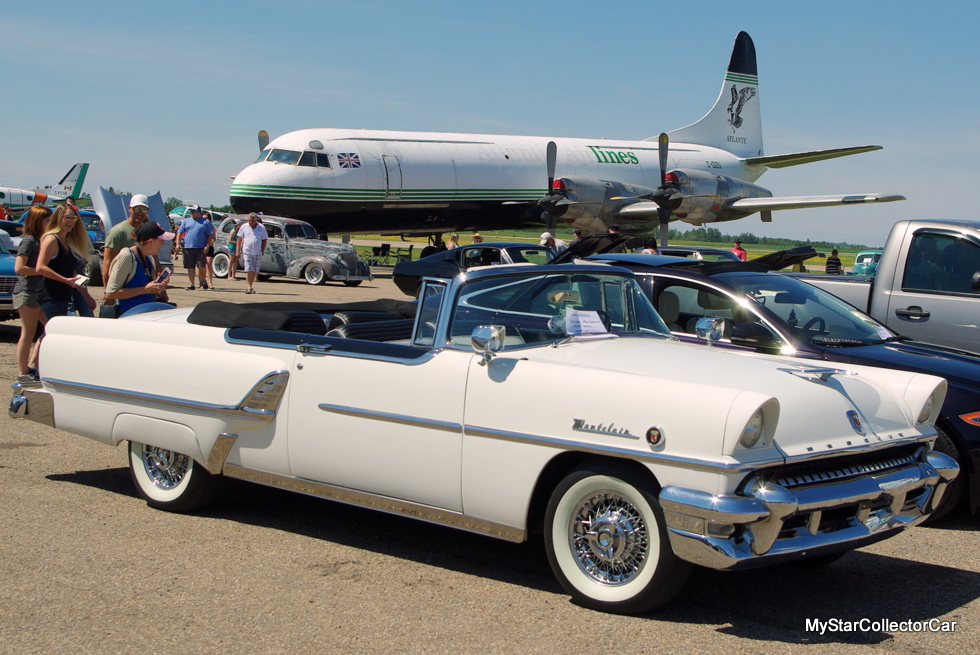 Auctions are like a gunfight in the old West because they always come down to two gunslingers and eventually only one is left standing.
Auctioneers love these battles because with every bid the commission goes up.
This 1955 Mercury Montclair convertible was definitely a gunfight at the auction.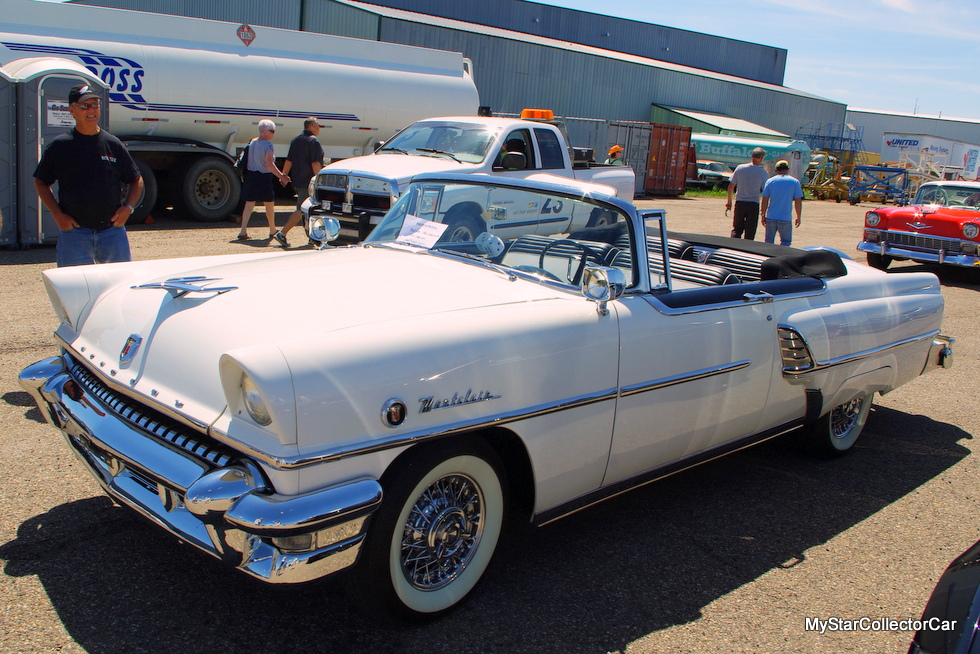 Bob Egan is the proud new owner of this classic Merc and he explained how difficult it was to acquire it during Scottsdale's famous Auction Week. He said there were "750 people at the auction and the only other guy bidding against me was a fellow Canadian".  Bob knew the car had undergone a 141,000 dollar restoration but he paid a lot less than that despite the competition from a fellow Canuck.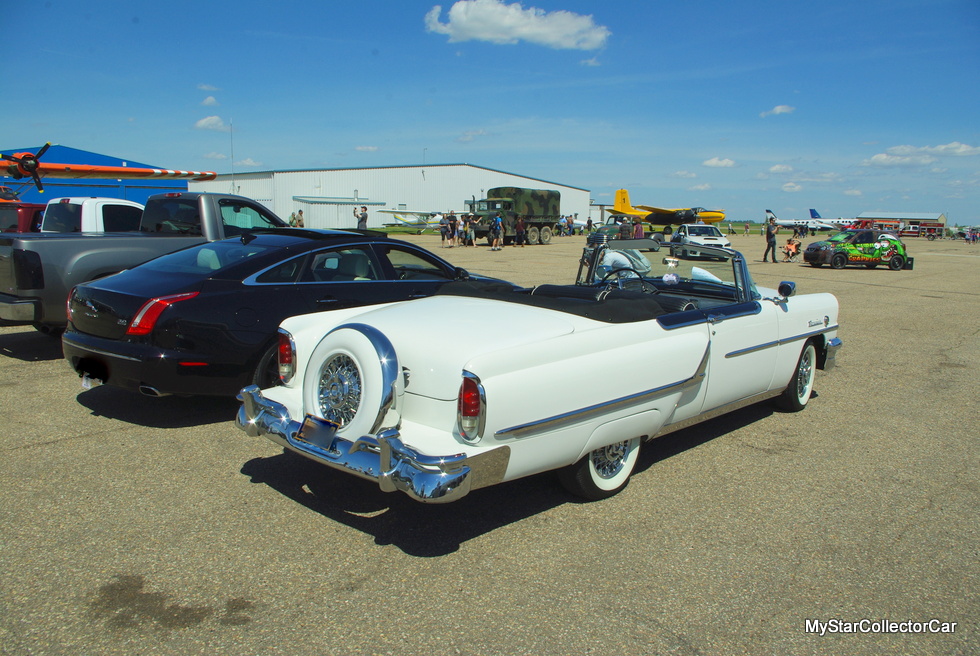 His opponent was a car dealer who really wanted the car and even offered 2500 dollars over the selling price after the auction. Bob wanted this rare convertible more than a few more bucks because, "they didn't make that many" so he didn't want to risk this one. Bob also liked the turnkey nature of this purchase because he's been involved in many projects over the years so the previous owner made it easy for him.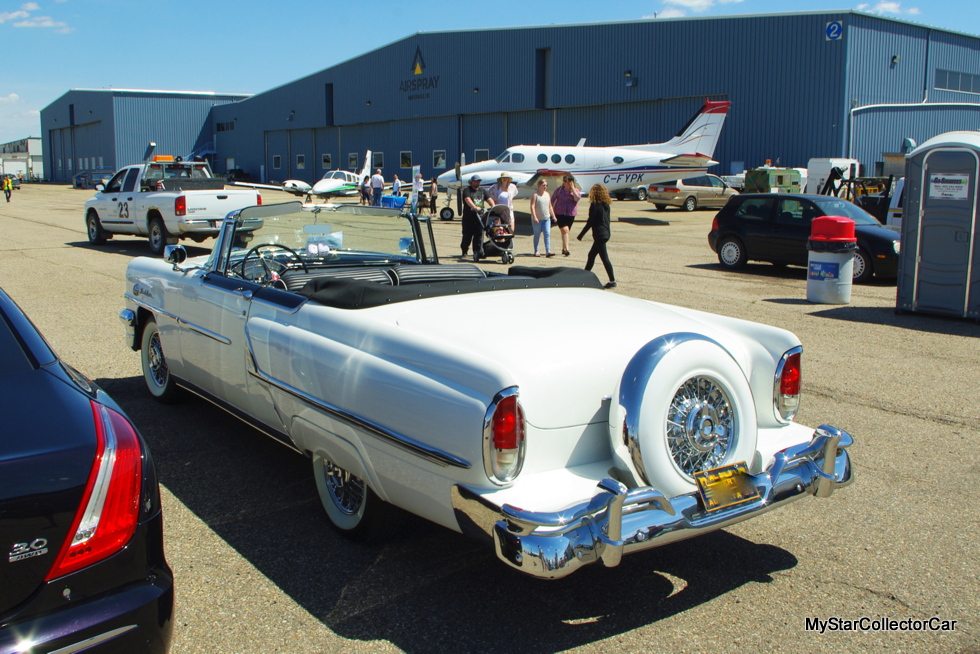 Bob had it shipped up to Washington then hauled it home to enjoy some serious time behind the wheel—he'd only had it for a few weeks. He was well aware of the history behind the Merc because the previous owner had taken this convertible to a very high level with a combination of stock and resto-mod items.

The Montclair has some serious stopping power now thanks to a dual master cylinder and disc brakes all around plus it's a 12-volt car now and the Kelsey-Hayes wheels were period correct add-ons.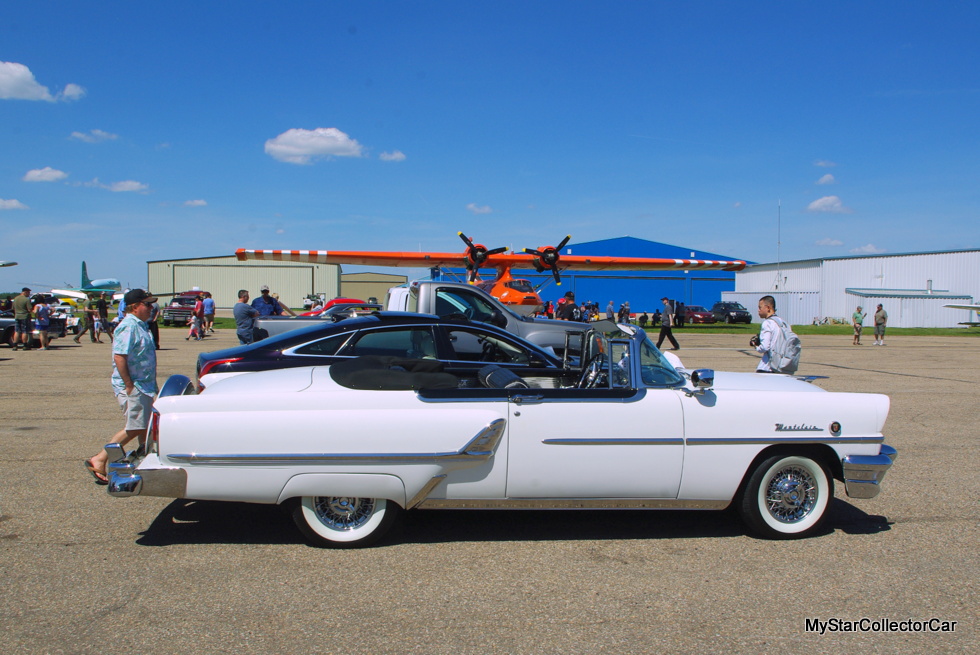 This is a highly-optioned car with virtually every option except for air conditioning. There are power brakes, power steering, power windows, power seats and a power antenna so this was high end Mercury at its finest.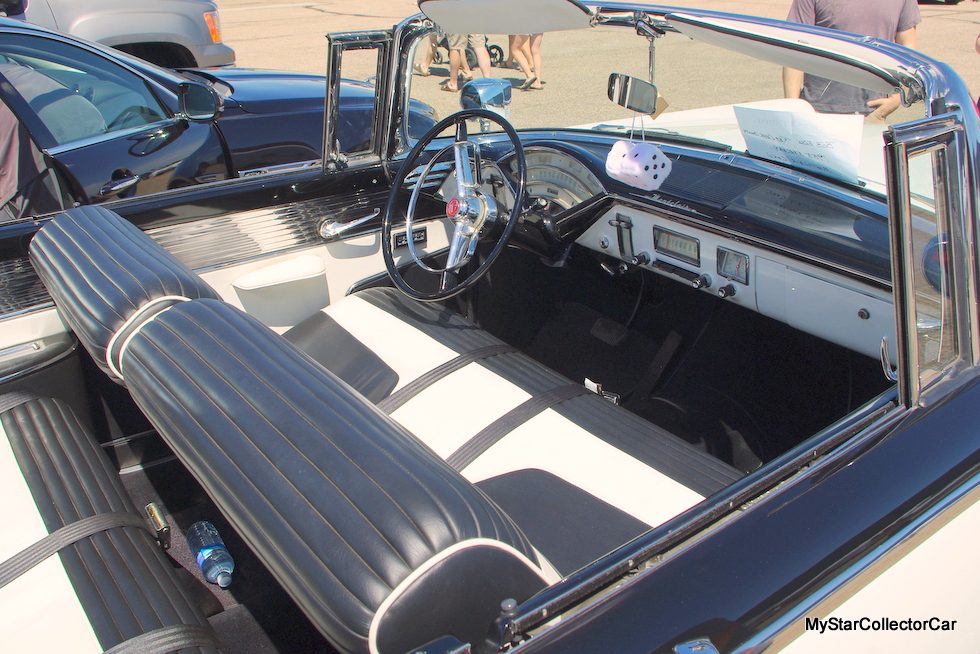 The former owner had only driven it for about 4-5000 miles so this beauty was barely broken in before it hit the auction. Bob said the previous owner "broke it in" for him so the car passed a very technical out of country inspection with "flying colors".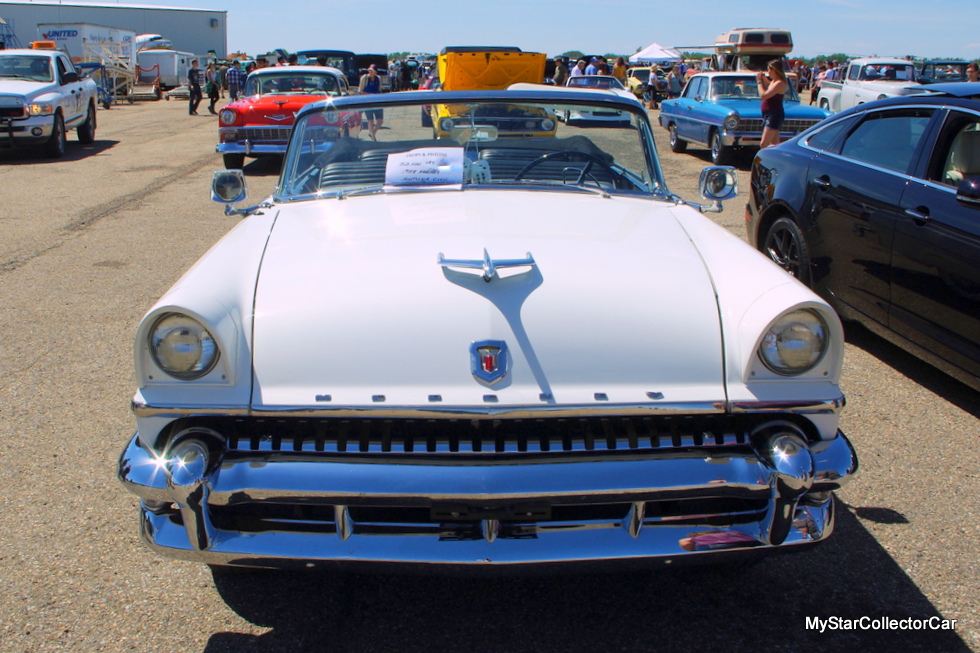 There's a 292 cubic inch V-8 under the hood and Bob is the kind of owner who likes to use every horse so he runs it at "about 75 miles per hour" on the highway.  He said the classic Merc, "drives like a new car", thanks to the extensive attention to detail when the former owner rebuilt it to better than factory.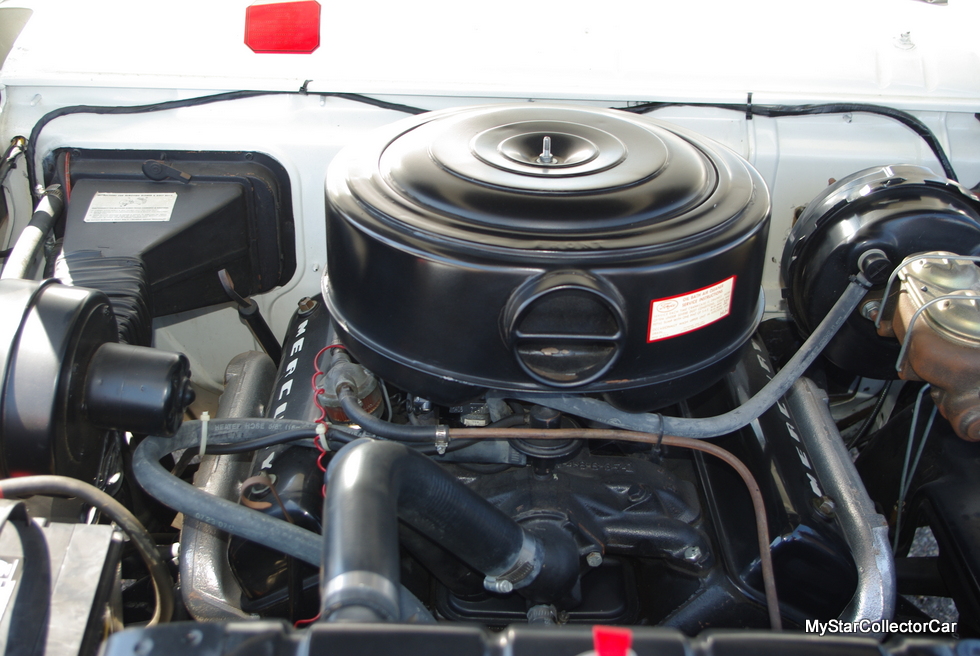 There was a significant crowd around the Mercury convertible at all times so Bob was obliged to answer a number of questions about the car but he was patient throughout the day. He was willing to let people take a close look at the car because Bob knew how rare this car was and how important it was to show it to the public.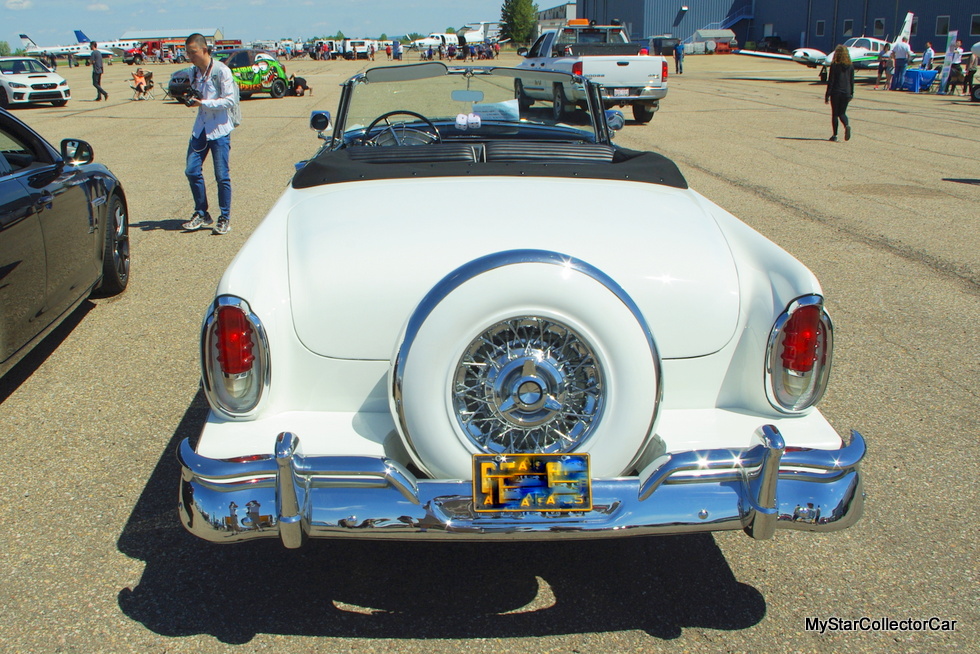 That's how it works out when you win a gunfight at an auction.
By: Jerry Sutherland
Jerry Sutherland is a veteran automotive writer with a primary focus on the collector car hobby. His work has been published in many outlets and publications, including the National Post, Calgary Herald, Edmonton Journal, Ottawa Citizen, Montreal Gazette, Saskatoon StarPhoenix, Regina Leader-Post,  Vancouver Sun and The Truth About Cars. He is also a regular contributor to Auto Roundup Publications.
Please re-post this if you like this article.