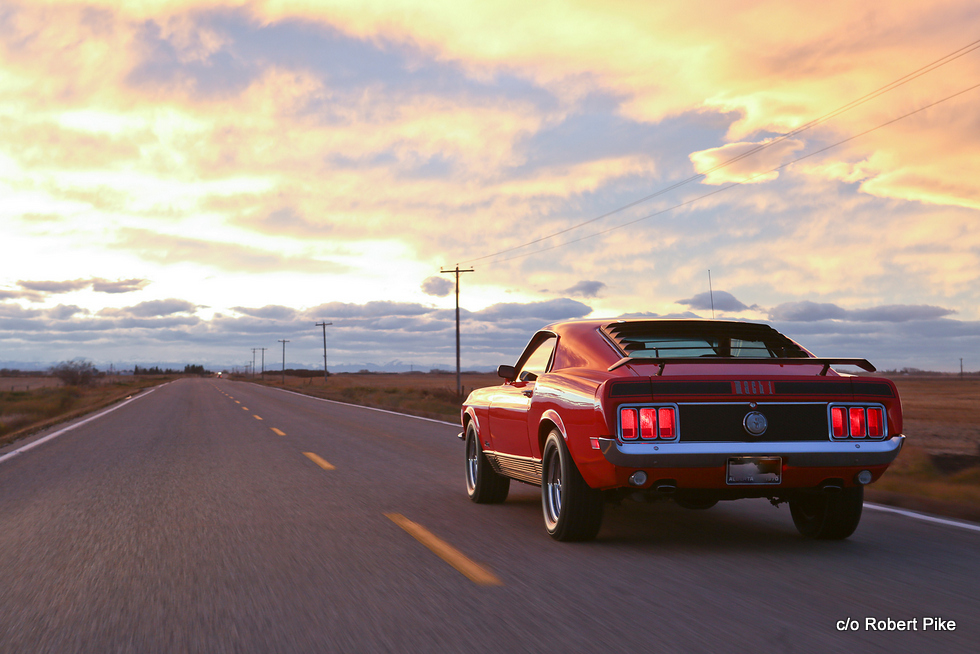 Robert Pike has been able to live every car guy's dream for the past 44 years-and counting because he is still the proud owner of his first car: a 1970 Mustang Mach 1.
Robert was a young 17-year-old when he bought the Mach 1 in 1974.
In fact, he was still in high school when he encountered the car for the first time.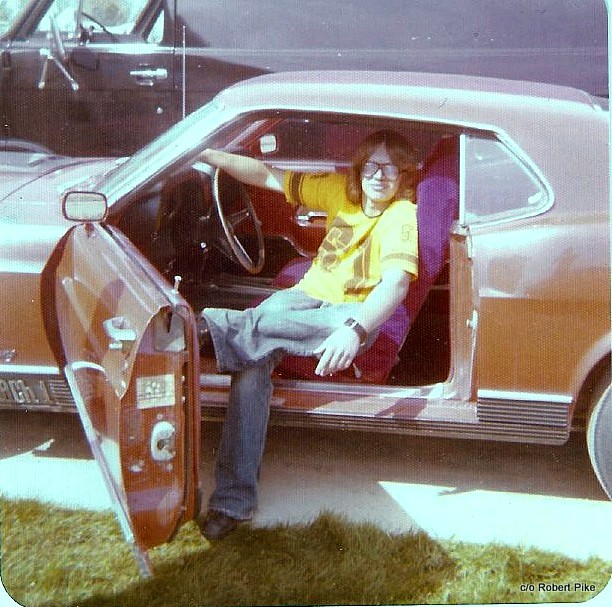 A very sporty-looking Mustang was the stuff of dreams for him, but his father spotted the problem early in the game.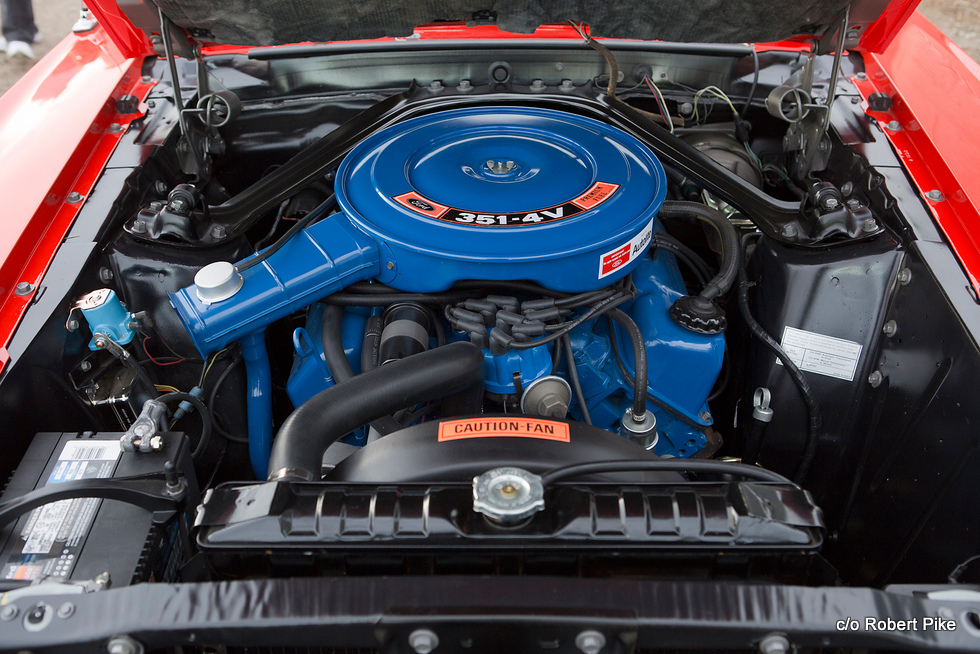 A young male teenager behind the wheel of a '70 Mach I equipped with a 351 Cleveland four-barrel engine under the hood has proven to be a bad combination in terms of accidents-and Robert's father was well aware of this grim fact.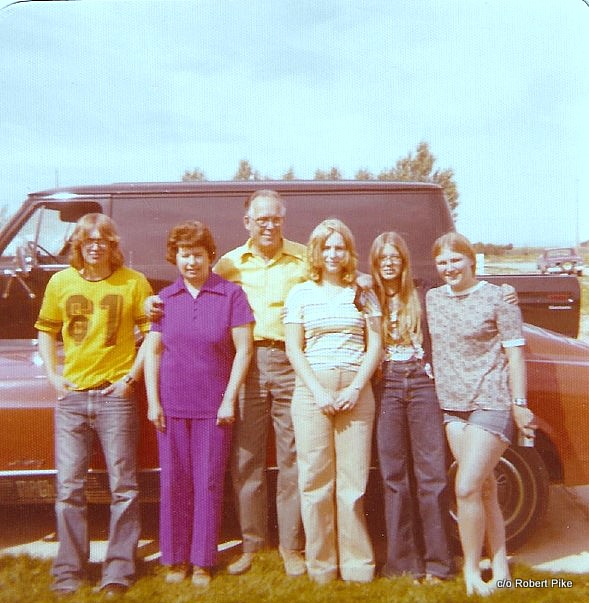 So Robert's father decided to add his own realistic set of conditions to the transaction because he was heavily involved in the sale. He was willing to finance the Mach I purchase if Robert agreed to a high level of responsibility for the Mustang's maintenance and repayment plan with him.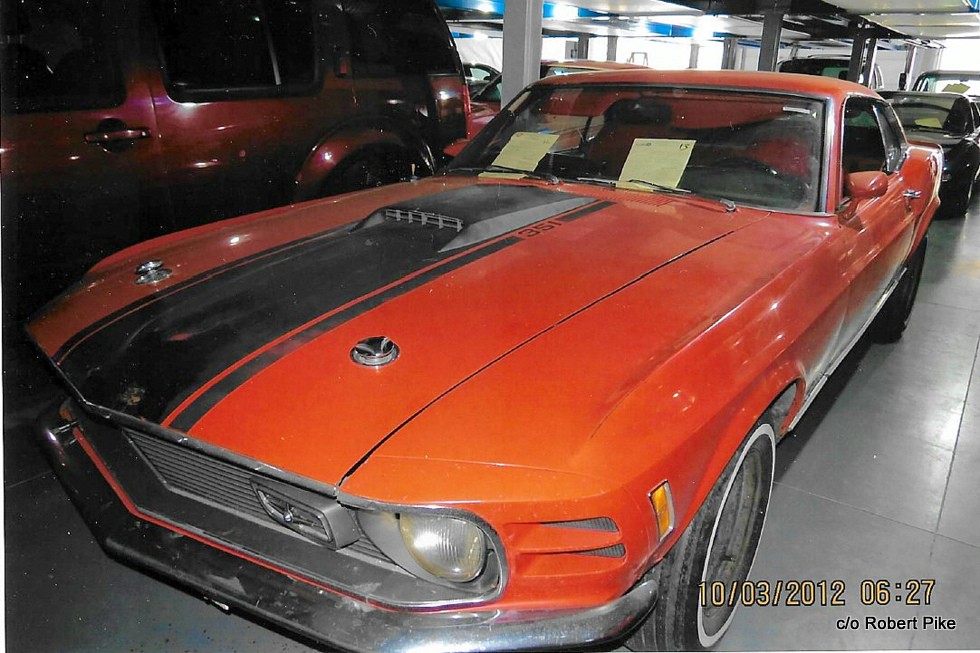 Robert's dad wanted him to focus on the responsibility factor that came with the car and told him that he was also on his own for traffic tickets (along with any other misadventures) encountered along the road to adulthood. His dad also told a then-teenaged Robert that his focus should include university after high school and Robert should not jeopardize that opportunity.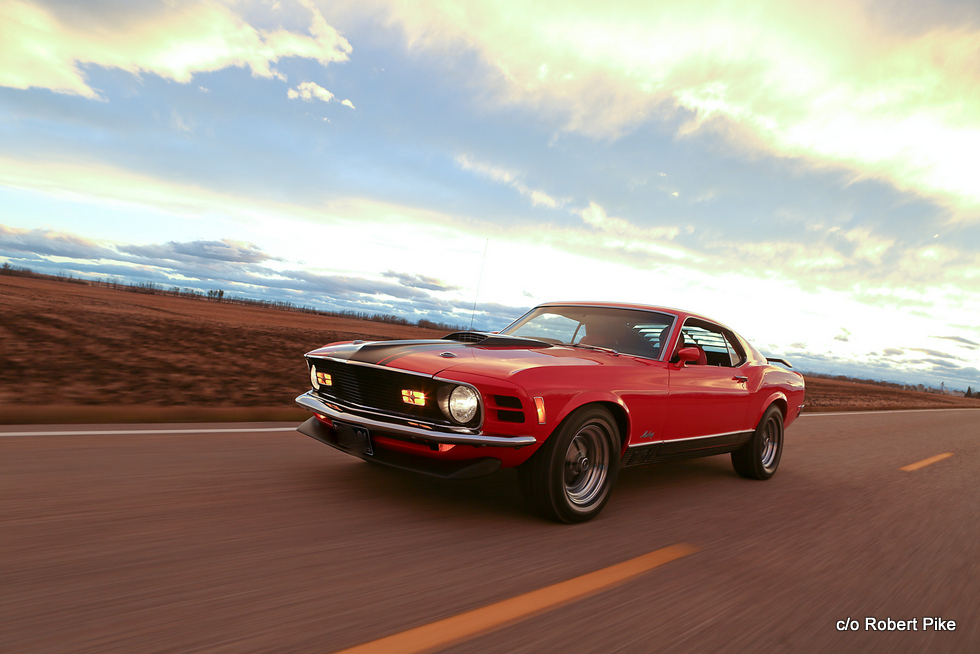 The game plan worked and Robert was able to keep his gas pedal foot out of the equation during his final year in high school. Robert even managed to find the girl of his dreams (Nancy) in high school and eventually married her.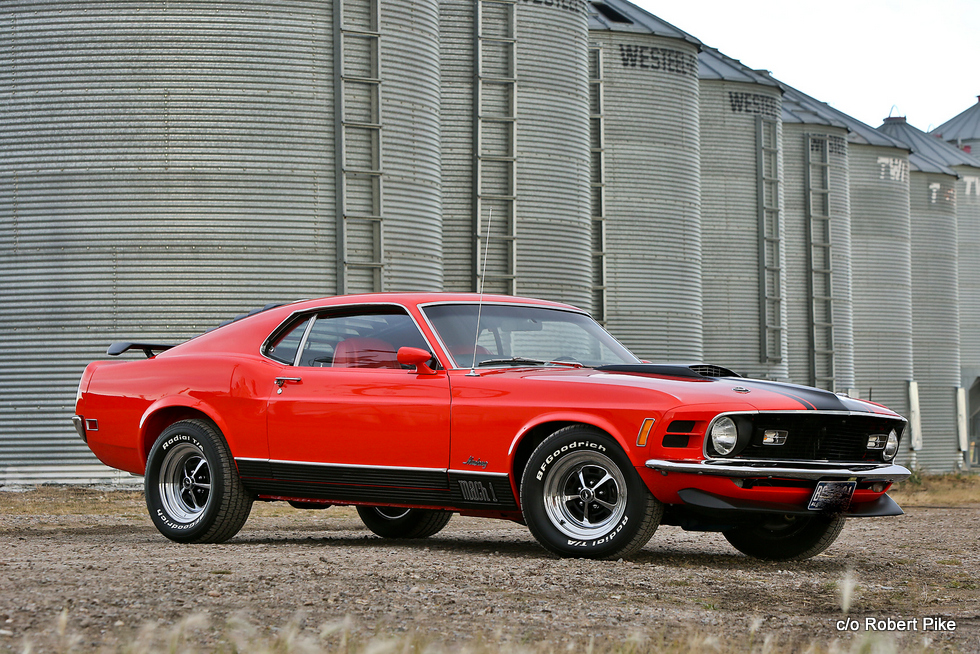 Robert's heavy investment in the Mach 1 as a high school kid also meant he was unable to spend money on any extra whistles and buzzers that may have seemed important to a 17-year-old in 1974. Consequently the car was spared the add-on ravages created by an adolescent mind and remained in stock condition.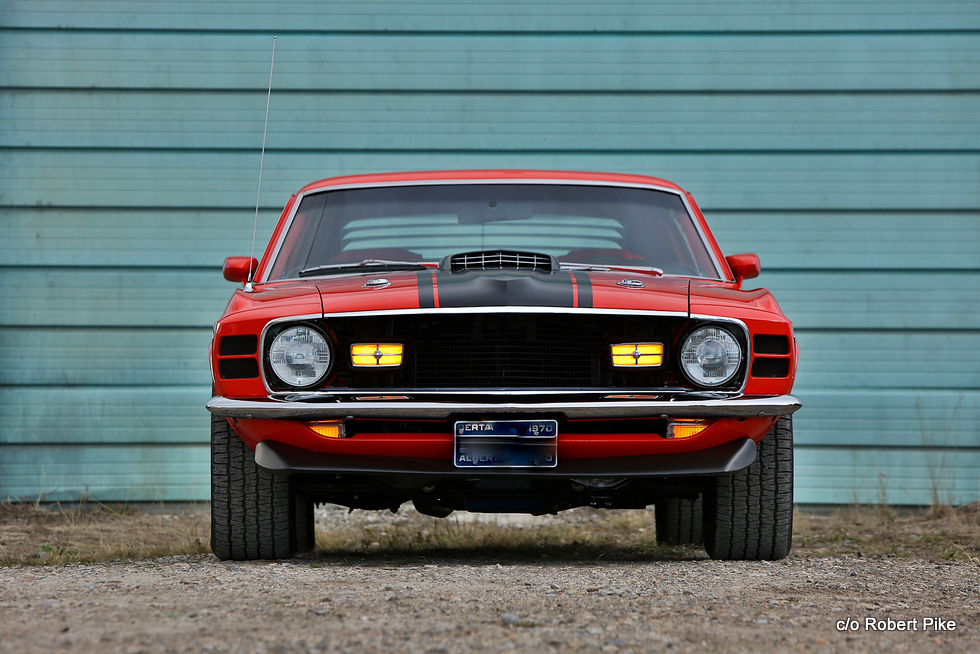 The young couple eventually married and the Mustang became their daily driver during the early years of their marriage. Robert and Nancy formed many memories with the Mustang during that time frame, including their time as young parents.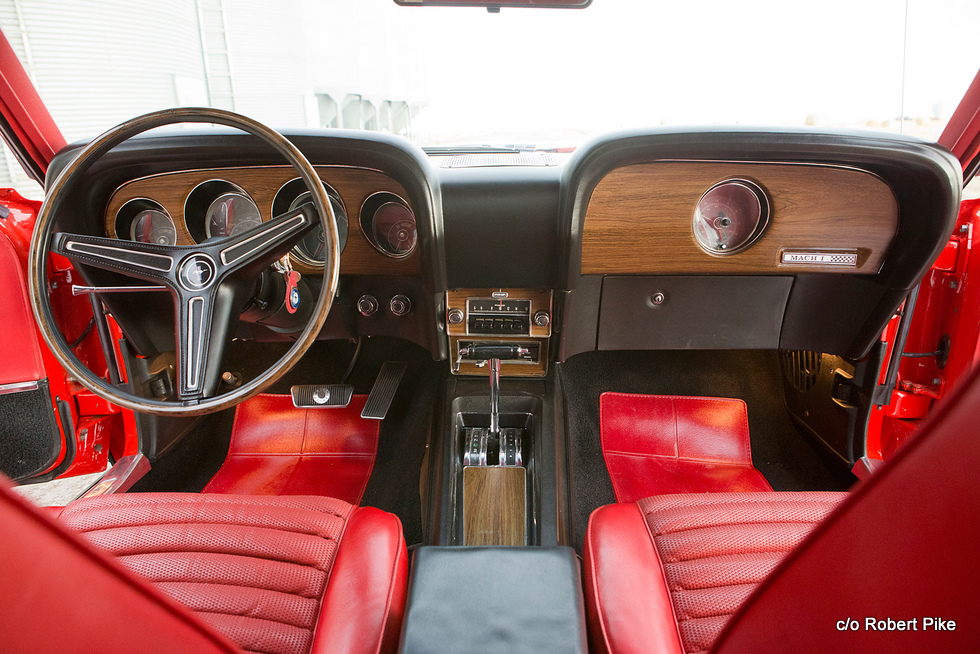 The Mustang was finally retired from active duty, even though it remained a big part of their lives. The car was retired into storage-and then it provided a moment when Robert knew he married the perfect woman because Nancy wanted to restore the car.

In fact she pressured him to restore the Mach 1 back to its new condition because Nancy knew all their happy memories with the car were well worth the investment. The result was a stunning example of a car that was rotisserie-rebuilt to the highest possible standards available to Robert and Nancy.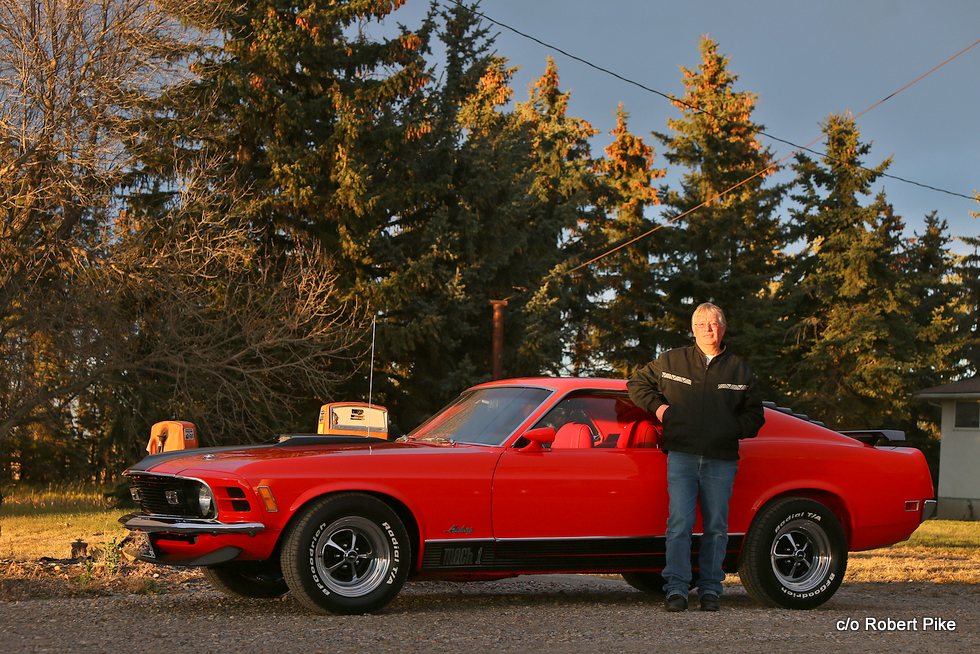 The connection between the Mustang and Robert is obvious because the car represents his life with Nancy and his family. There is no price that can buy those memories from Robert, including a guy who wanted to buy the car and claimed "there is a price for everything".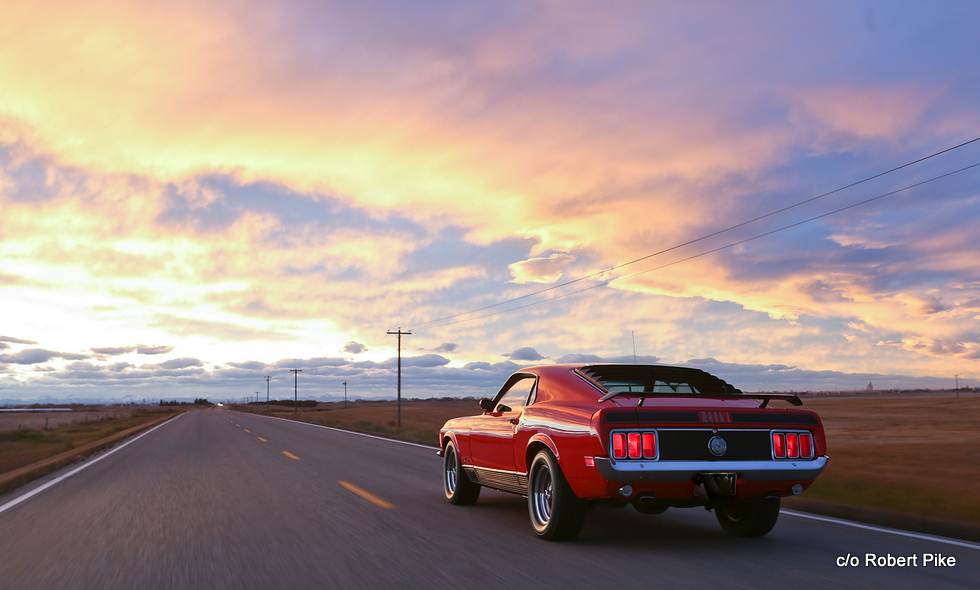 Robert suggested a million dollars might buy the car and the guy was taken aback by the price. Robert's response? "Like I said, it's not for sale." Spoken like a true car guy.
BY: Jim Sutherland
Jim Sutherland is a veteran automotive writer whose work has been published by many major print and online publications. The list includes Calgary Herald, The Truth About Cars, Red Deer Advocate, RPM Magazine, Edmonton Journal, Montreal Gazette, Windsor Star, Vancouver Province, and Post Media Wheels Section.