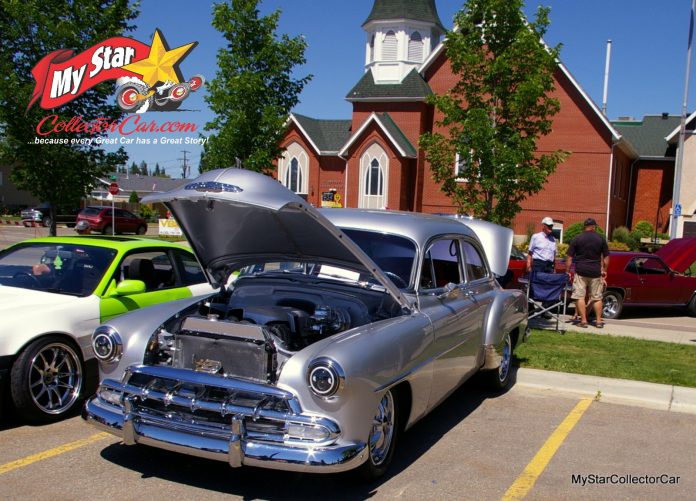 The 1952 Chevy 2-door sedan was a practical vehicle built for practical purposes.
MyStarCollectorCar spotted a 1952 Chevy two-door post that had undergone a major resto mod transformation from its mild-mannered factory origin into a beast of a car that was a blend of retro cool style with 21st century performance.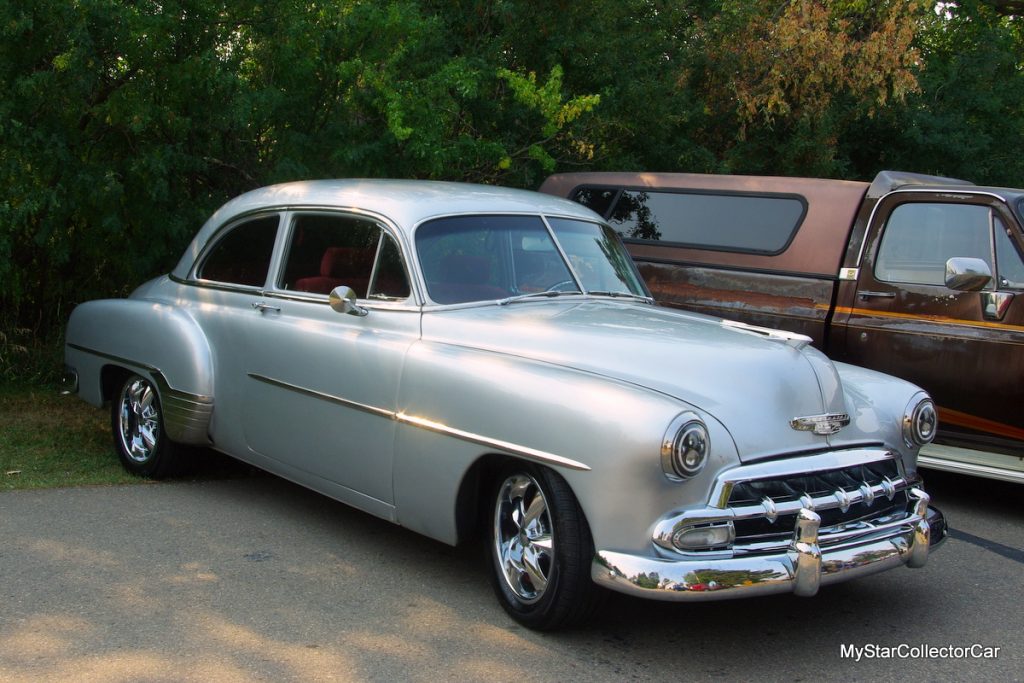 Norm Kanngieser is the car's owner, and he is no stranger to the hot rod scene because Norm has a long history in the car hobby. He bought the '52 Chevy about 7 years ago when it was a resto mod project in search of a talented car guy like Norm.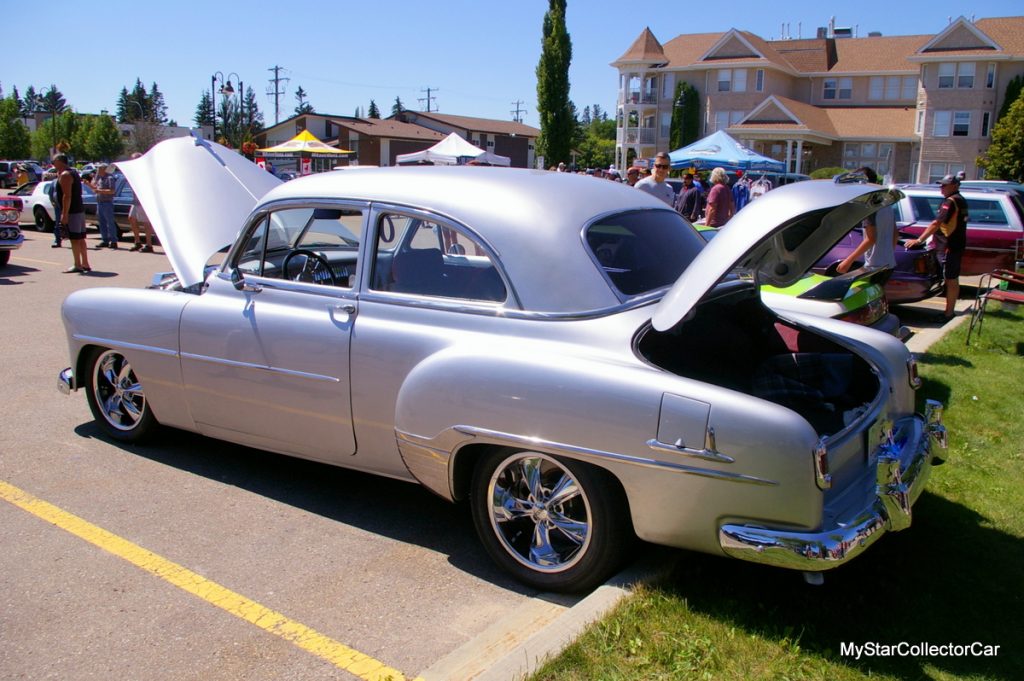 Norm is an old school hot rodder who wanted to take the 71-year-old car into the 21st century with some serious upgrades via a donor vehicle. The vehicle in question was a 2014 Tahoe that was previously used as an RCMP police vehicle until it was written off prematurely in its service.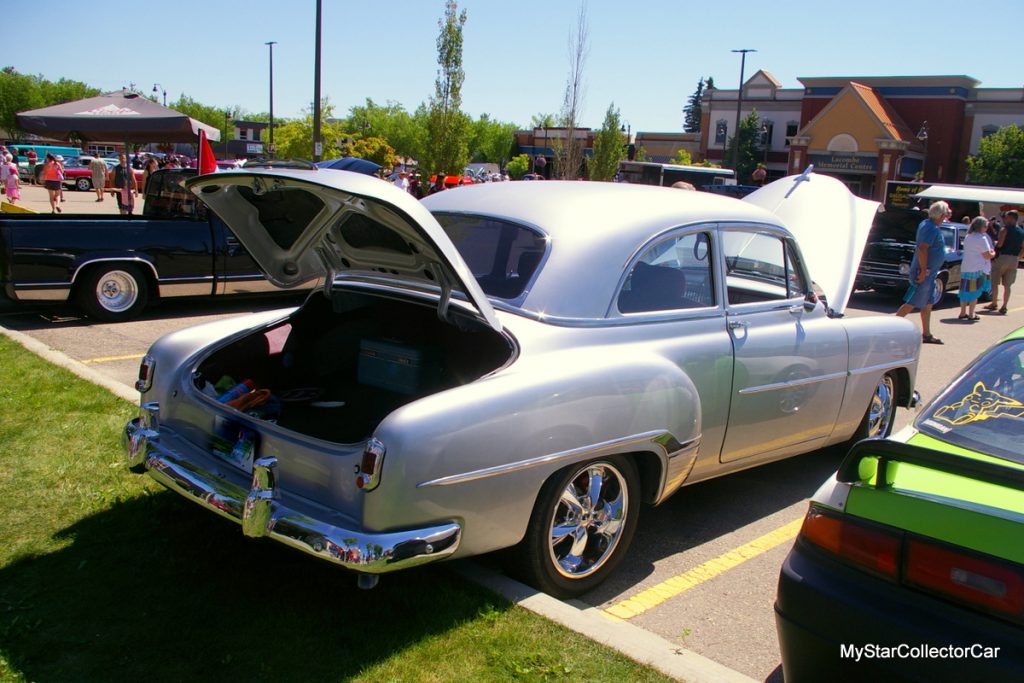 The result was a generous supply of donor parts that Norm could use on his '52 Chevy resto mod project. The previous owner had already made some major changes to the Chevy, but his resto mod components were tired and needed replacement.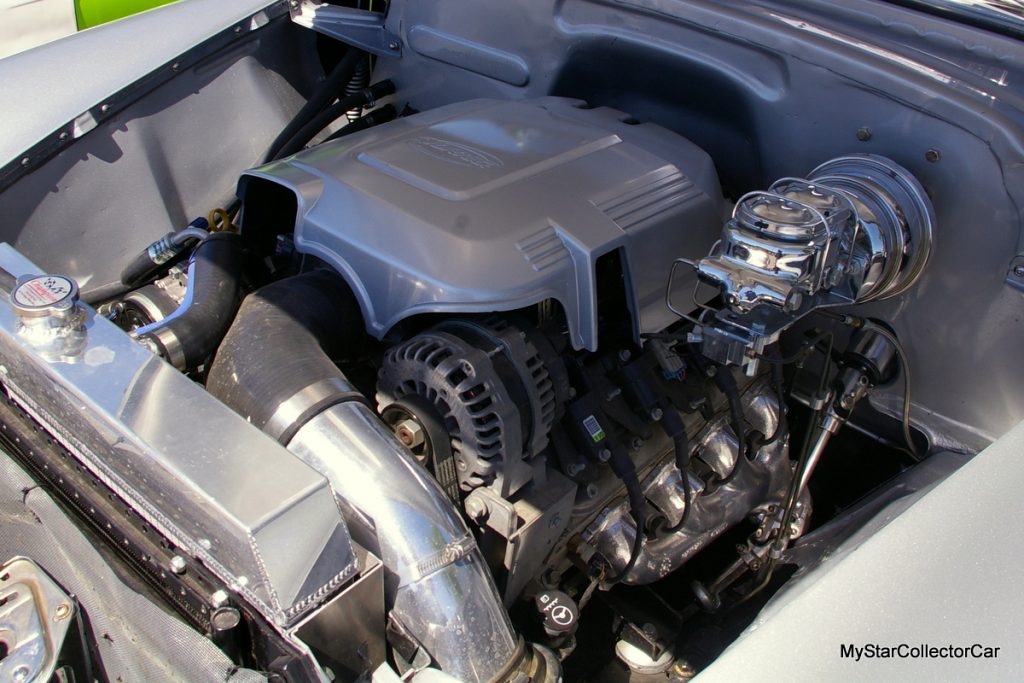 Enter the 2014 Tahoe because it was new and had fresh components, so it was a natural choice for Norm's game plan. He undertook a frame-off resto mod project that ensured his '52 Chevy could more than handle itself on modern roads.
The Tahoe write-off donor vehicle was equipped with an LS engine hooked up to its factory six-speed automatic transmission and posi rear end. The large rear disc brakes from the Tahoe had to be modified to fit the '52 Chevy, but the net result was a car with a modern four-wheel disc brake system that can stop on a dime.
The former owner installed a Mustang II rack and pinion front end on the car, but the Tahoe's power steering pump was too strong for the Ford steering box and required adaptors to modify the pressure. Norm's Chevy also has a sophisticated rear link/coil-over suspension that ensures the car can now handle the turns very well–however it is not yet as smooth on the road as one would think, in Norm's opinion.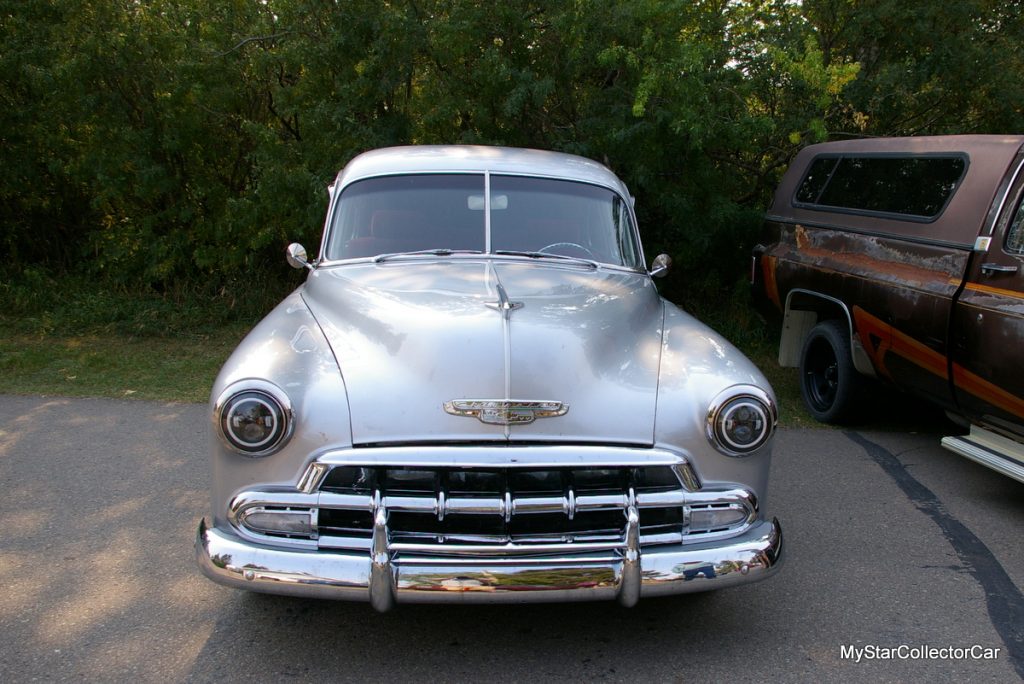 Norm also replaced the Chevy's electrical system so it could be compatible with the major electronic upgrades in it. His Chevy now has AC that has taken the place of the car's former factory radio location and provides solid cooling for passengers during the warm months.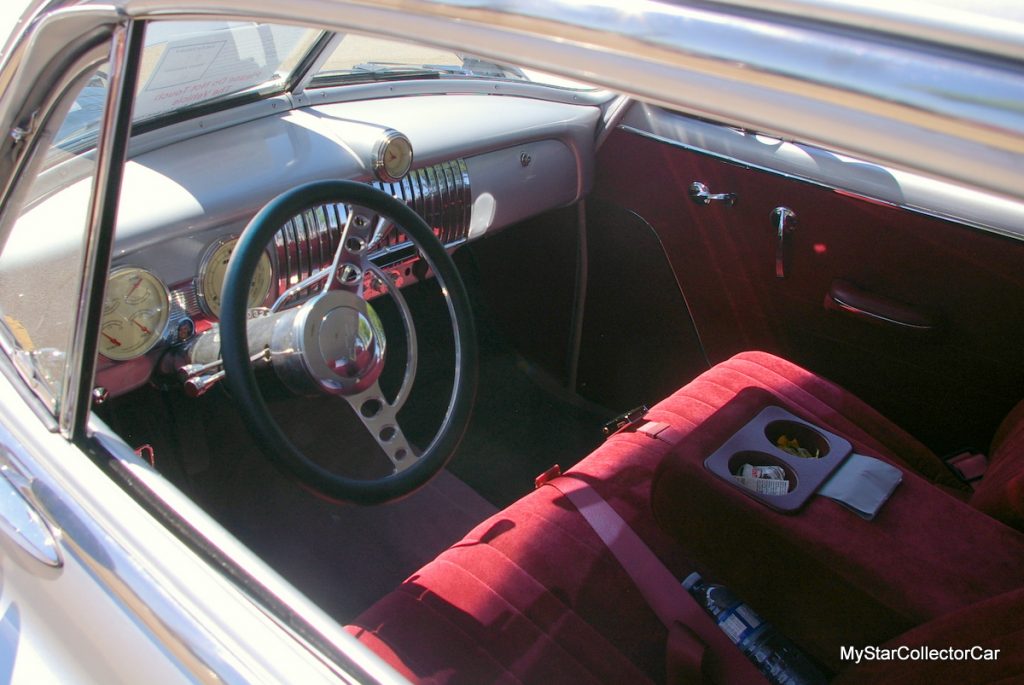 The Chevy's front seat used to be the second-row seat in a Mazda van and now folds right back, according to Norm, while the rear seat is the car's reupholstered original.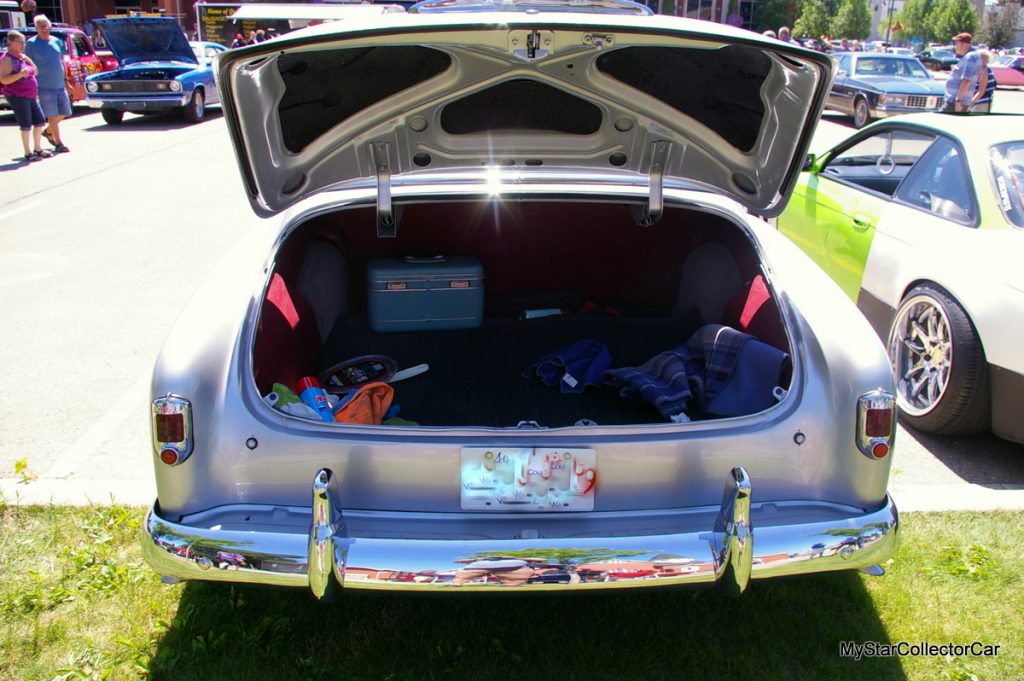 BY: Jim Sutherland
Jim Sutherland is a veteran automotive writer whose work has been published by many major print and online publications. The list includes Calgary Herald, The Truth About Cars, Red Deer Advocate, RPM Magazine, Edmonton Journal, Montreal Gazette, Windsor Star, Vancouver Province, and Post Media Wheels Section.