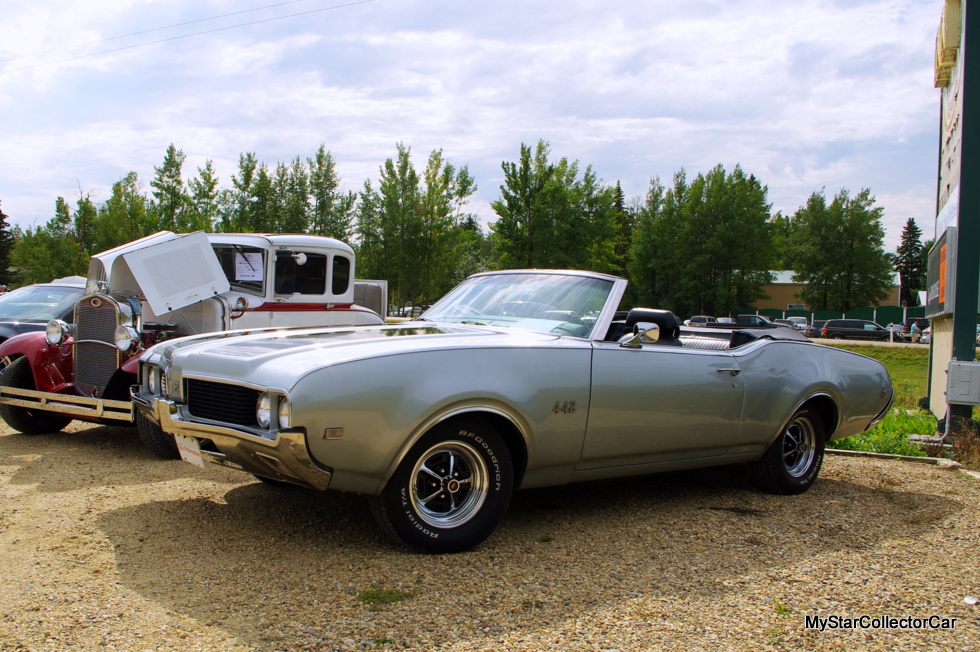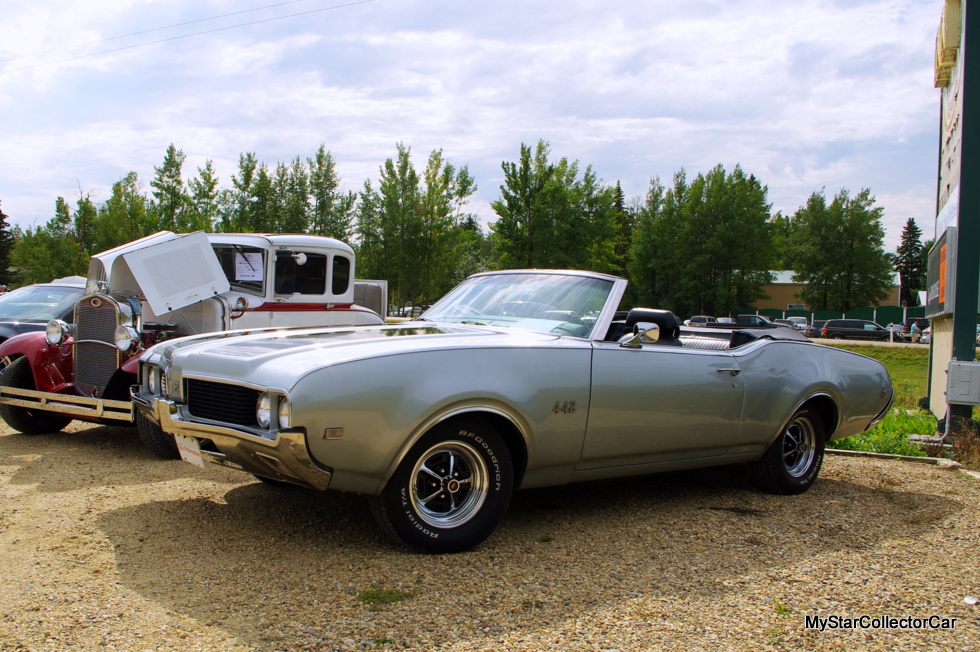 Muscle cars spiked in value when the Baby Boomers started paying off mortgages and kicking kids out of the house.
Suddenly their disposable income skyrocketed so they started thinking about things they gave up or never had in their misspent youth.
"Muscle cars were at the top of many Baby Boomer wish lists because guys who owned them were like the Marines—"The Few, The Proud, The Chosen".
Ralph Christian was one of those guys on the outside looking in when muscle cars were new so when he moved on in life he started looking for a classic ride to offset those early days when he couldn't swing the payments on a muscle car.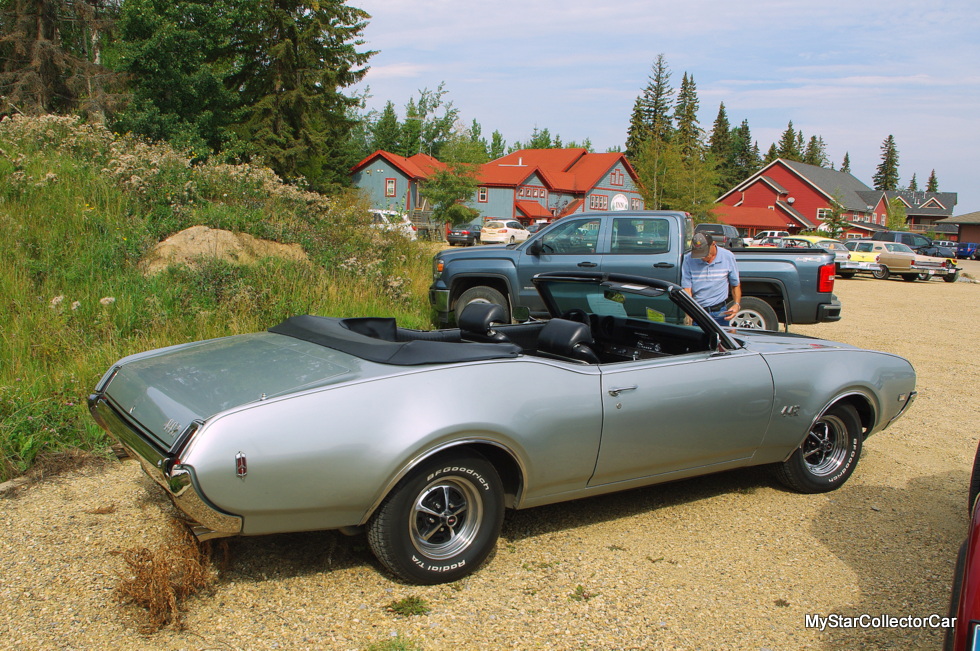 He found a 1969 Olds 442 convertible "on a lot" and Ralph became one of the chosen few who own classic muscle. He was originally looking for a Buick or an Olds, "after he got a little older" because he had a little more time and money. The only condition was it "had to have a little muscle".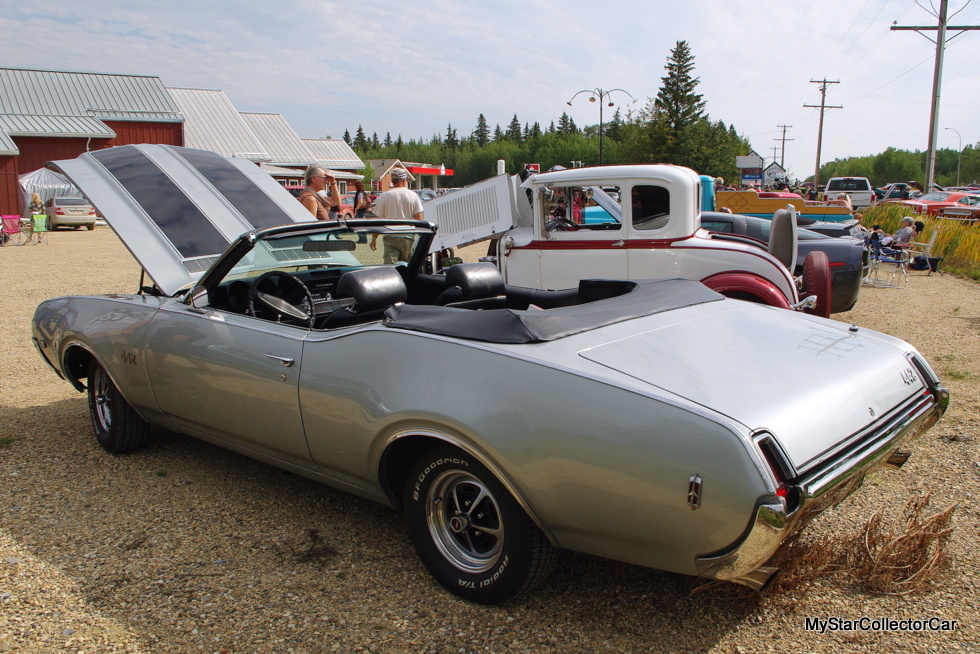 This '69 Olds 442 fit the bill perfectly because it had a "little muscle" in the form of a 400 cubic inch V-8 and it was a rare form of Oldsmobile muscle. The car needed a little work but that's how new owners put their stamp on a ride when it trades hands. Ralph did a little work with the power convertible top, cleaned up the engine compartment and detailed the engine as part of his personal stamp on the 442.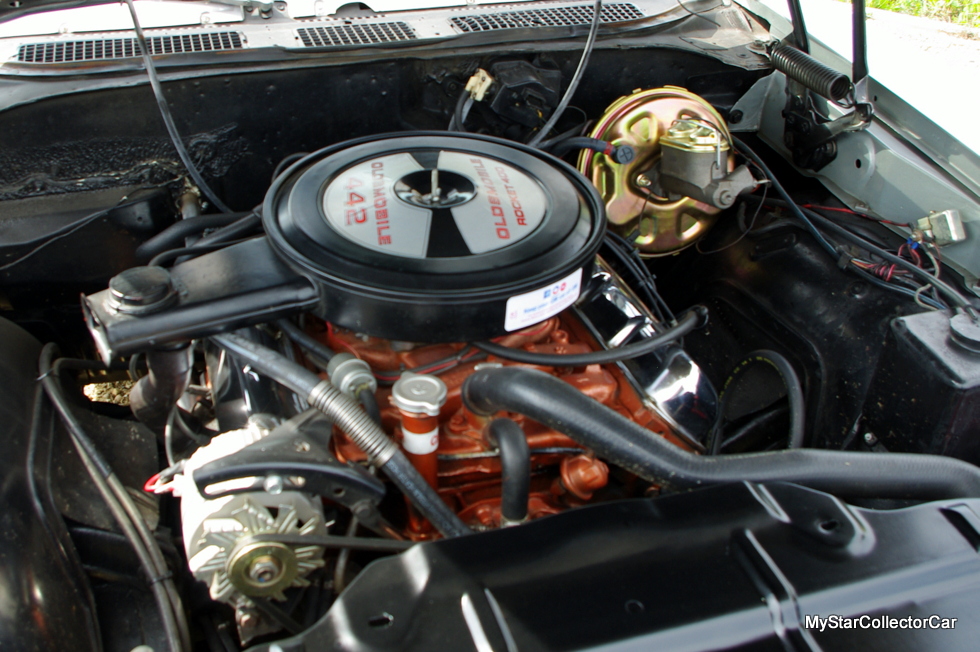 Ralph also bought new wheels and radials for the Olds plus he added stripes and replaced the power brake unit and installed a whole new exhaust system as part of his program for his new acquisition. He "had to do the console" and he added speakers to the side panels to make this 442 more aligned with what he would have done if he'd bought it new. Ralph is a detail guy so he took this car from a definitely acceptable level for most guys to his much higher personal standards.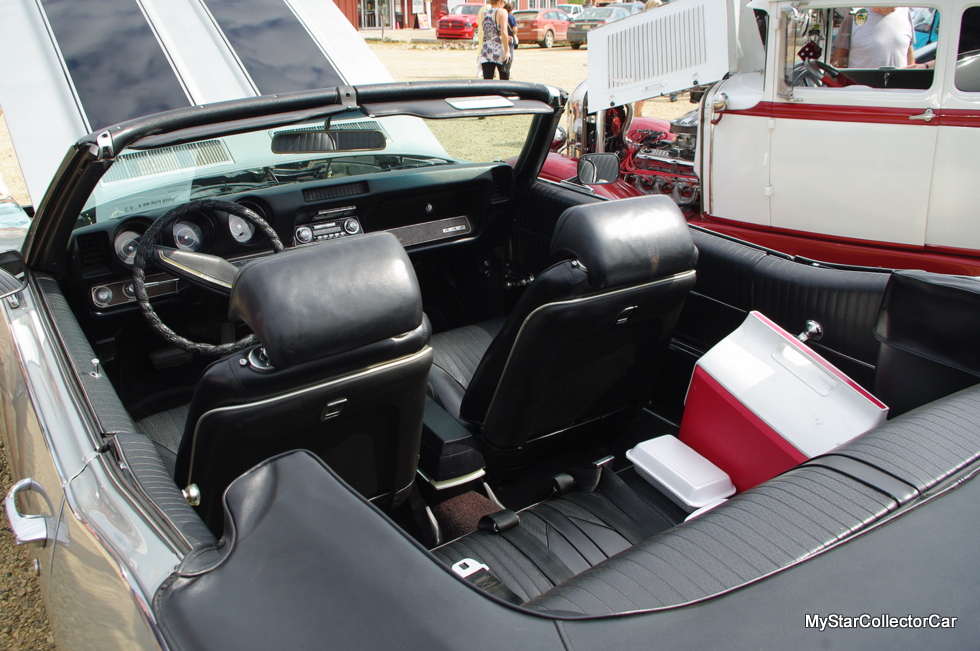 This car is definitely not a trailer queen—Ralph's opinion was that "you probably shouldn't buy one that belongs in museum" but it's also not a daily driver. Ralph likes to take this car out "every now and then" so you won't see it on a weekly grocery run but he does like the feel of his 442. He said the seats are "not bad" and the car rides like an Olds so it's comfortable on the road.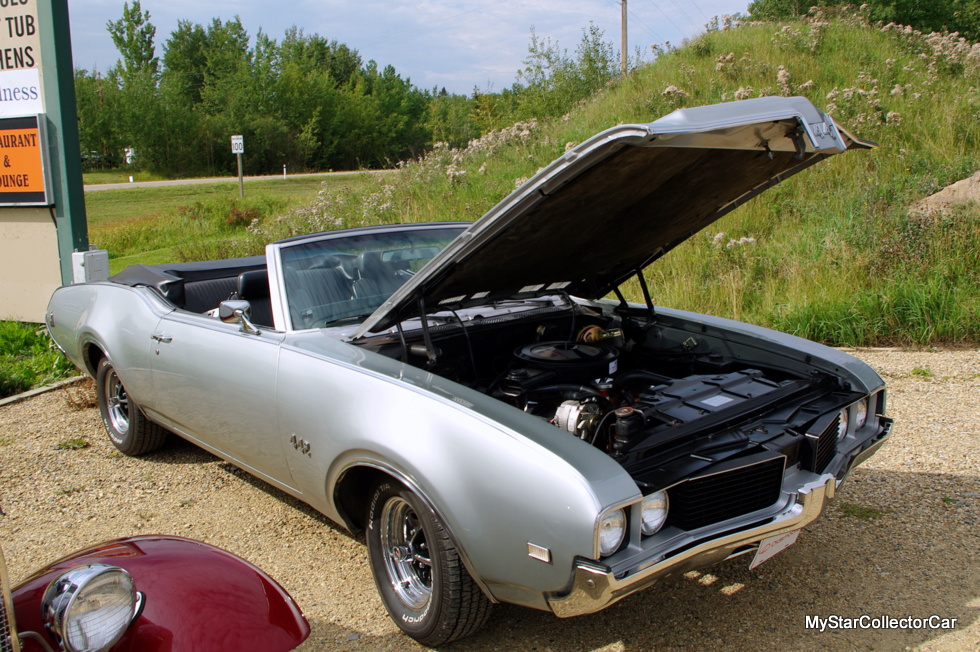 Ralph has done some parade duty in his 442 (most guys with vintage convertibles do) and he enjoyed the spotlight in his classic muscle car. He noted that the Olds likes premium fuel but he categorized the mileage as "not bad".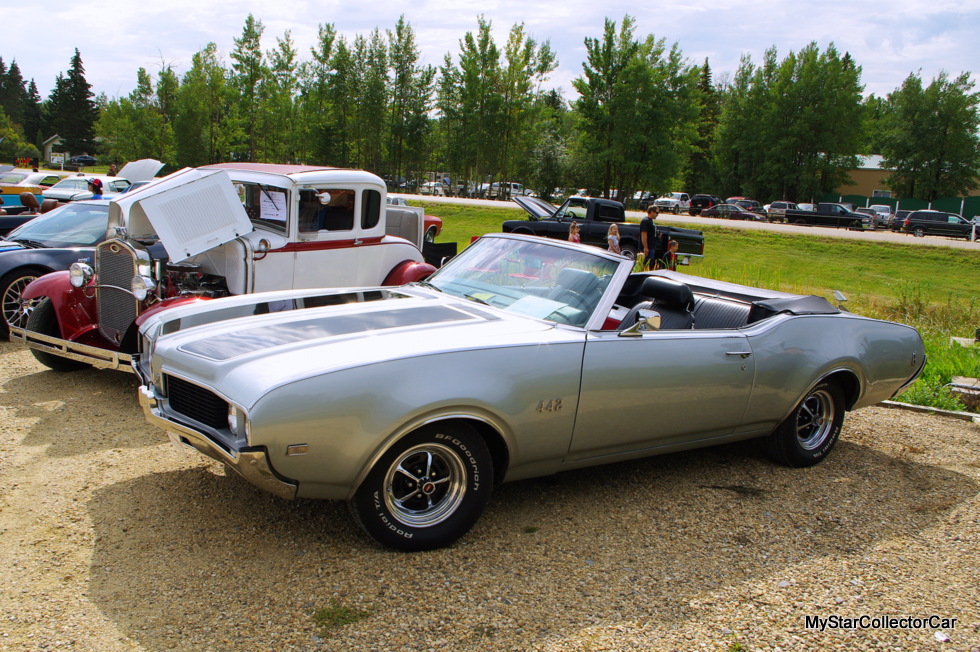 He has long term plans to keep the car because you don't give something up that literally took decades to acquire and he's enjoying the car show scene. Ralph has to answer many questions about his 442 but he is a detail guy so he gives detailed answers.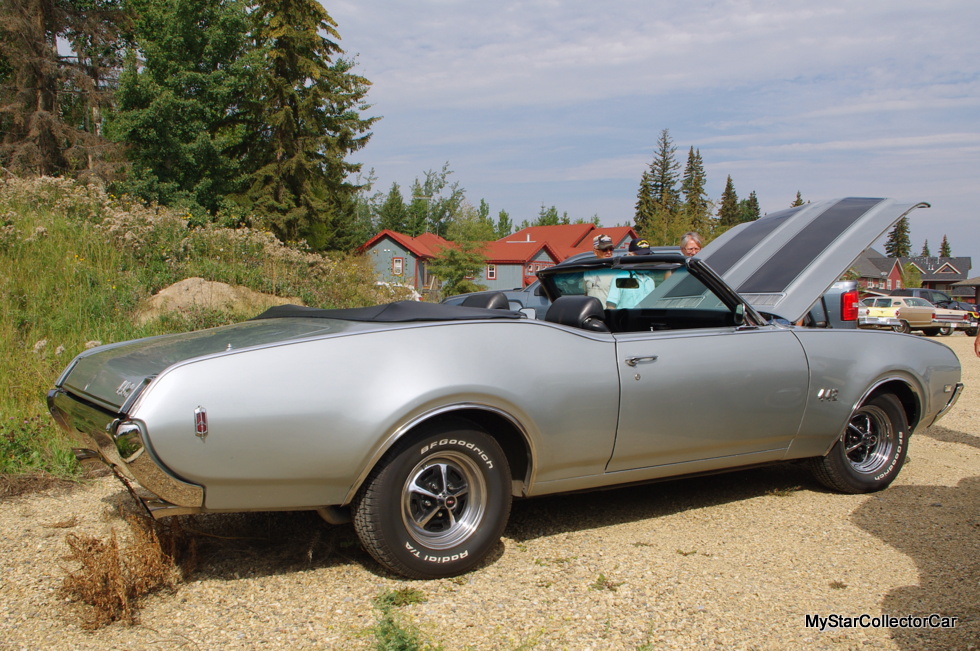 There is a succession plan for the Olds and he admits his "son and his two boys like the car" plus he has ten grandchildren in total so the car will stay in the family.
It'll be a legacy for the grandkids to fight over—a '69 Olds 442 will do that.
Jerry Sutherland
CLICK HERE to Like us on Facebook
CLICK HERE to Follow us on Twitter
CLICK HERE to Follow us on Pinterest
Please re-post this if you like this article.