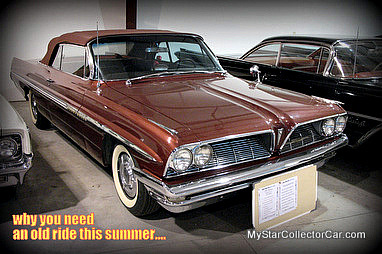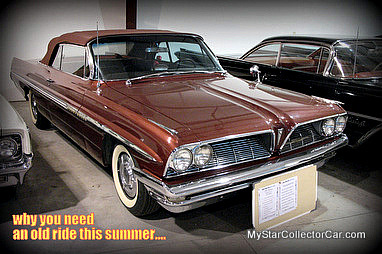 Most car guys have no trouble finding reasons to buy the old iron.
For many car guys, it is the reason that they get up in the morning and still want to breathe-well maybe not that dramatic-but many car guys love their rides in that warm and fuzzy unconditional kind of way.
They have the perfect loving relationship, except that it is with their classic car or truck. I can't help but remember the Scottsdale Barrett Jackson auction that showed a heartbroken owner who was weeping openly because his car got caught in a monsoon for the first time in its entire pampered life with him.
Most of us felt the guy's intense pain until we realized that he was at an auction to sell his car to a new owner.
He wasn't about to shoot his beloved companion like the kid in 'Old Yeller', he was about to sell his car to the highest bidder; a fact that just didn't occur to me at the time because I was caught up in his intense moment of sorrow.
But I digress here, I want to give some reasons why this should be the summer of old car love. One practical reason is that it is currently a buyer's market for collector vehicles. The entry-level vehicles are plentiful and cheap right now as the toys have become affordable even to the car guy on a budget.
The high end stuff still commands big bucks, but the cost of a roadworthy blast from the past is well within range of the average Joe these days.
The second reason is that chicks dig old classics. Let me qualify that second reason: chicks dig old classics that are not owned by their spouses. The old cars will still win over women because the looks, curves and style of old vehicles are also timeless to many women, especially when somebody else other than their husbands owns them.
The third reason is that nothing will make you cooler on a hot summer day than a cruise in an old school ride. You may be the biggest dork on the planet but an old car will make you Cool Hand Luke's temporary twin brother when you get behind the wheel of a blast from the past and hit the streets.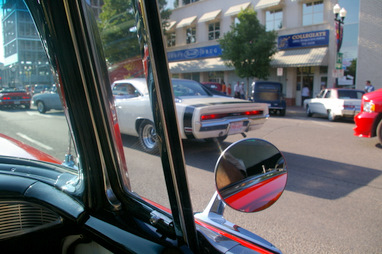 The fourth reason is that the vintage wheels will give you the same feeling you got from the first time you ever drove a car. You will look for any reason at all to jump behind the wheel and hit the pavement-it will be that good a feeling. The second best "can we do it again" moment available to adults.
The fifth and last reason to get an old classic this summer is the car show circuit. You will meet like-minded people who will share a common bond of vintage rides with you. It is a positive world where car people mix well together and things are very laid-back. The fast-idle stresses of the other components of your life will take a back seat to the car show every time you attend a meet.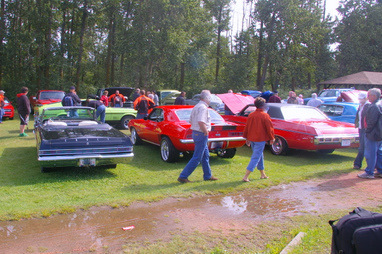 So think about joining the old car club this summer, the timing and reasons couldn't get any better in 2012.
Jim Sutherland
Follow us on Facebook-http://www.facebook.com/MyStarCollectorCar
Follow us on Twitter at- https://twitter.com/#!/MyStarCollecto1