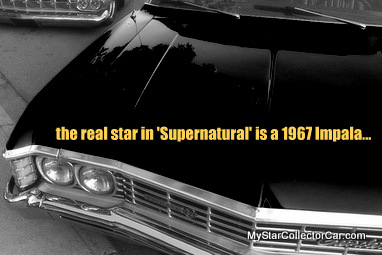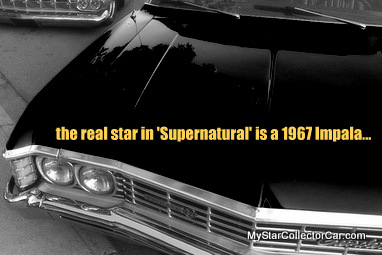 'Supernatural' is a pretty good TV show for many reasons.
Firstly, it is not another vacuous self help talk show that is designed to solve girl and boy troubles in one hour increments.
Problems get solved in 'Supernatural when otherworldly bad-asses get terminated with extreme prejudice by the Winchester brothers.
There are definitely many problems and conflicts in each episode of 'Supernatural', but you have to expect that demonic forces would bring out the worst in the Winchester brothers. The boys simply can't abide by wise-cracking murderous hell spawn's gory hobby choices when these supernatural lowlifes wreak havoc in the real world.
The show has been on for several seasons, so the evil array of murderous spirits and demons has become a long list of very unsociable and mostly non- corporeal killers.
Chicks seem to dig ghost-busters because the boys' dance cards seem pretty full on 'Supernatural'. Dean is the older of the two Winchester brothers and he mixes things up between chasing babes and a pretty well developed drinking habit. Sam is more grounded, but he has also enjoyed an excellent track record with women.
Both brothers have spent time in Hell because it is a serious occupational hazard in their chosen field of expertise. You have to completely suspend reality when you watch 'Supernatural', so that puts it pretty much on par with the afternoon talk shows.
So every week's episode of 'Supernatural' is an entertaining cocktail of horror, extreme violence, dark humor and close encounters with hot babes and evil entities. In fact, many times the hot babes are also evil entities, but that combination rarely slows down a romantic interlude for the Winchester brothers, especially Dean.
But the most impressive thing about 'Supernatural' was Dean's complete and unconditional love for his 1967 Chevrolet 4-door hardtop. The storylines included many episodes where the Chevy was trashed beyond repair, but Dean always repaired the damage because he loved the car.
The fact that the producers chose an unusual car like a 1967 Chevy Impala 4-door hardtop eventually became problematic for them. There are simply not many of these cars left in the world and replacement TV cars got scarcer and more difficult to obtain as the series moved over several seasons.
Now the car has been ditched in the latest episodes as a problem for the Winchester brothers because it is an unusual set of wheels and they are also quasi-fugitives from justice who have been identified and linked with the Chevy.
These days the Winchesters still get around in old iron that has even included a Pacer, but something was lost when they ditched that beautiful Impala 4-door hardtop.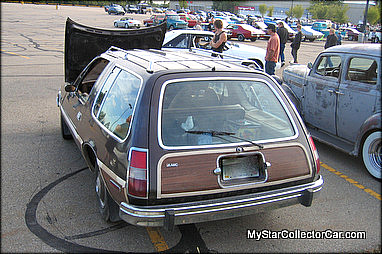 Even in fictional TV world, you are what you drive and the Heavy Chevy made the Winchester boys stars in car guy world.
Jim Sutherland
Follow us on Facebook at-http://www.facebook.com/MyStarCollectorCar
Follow us on Twitter at- https://twitter.com/#!/MyStarCollecto1