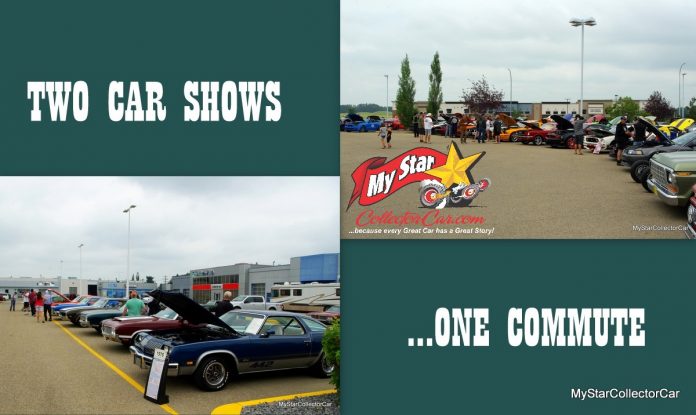 We have gotten used to hitting the road every summer weekend to attend car shows here at MyStarCollectorCar.
Road trips are part of the program–and we enjoy every minute of them because we get to hang out with car guys and girls at these events.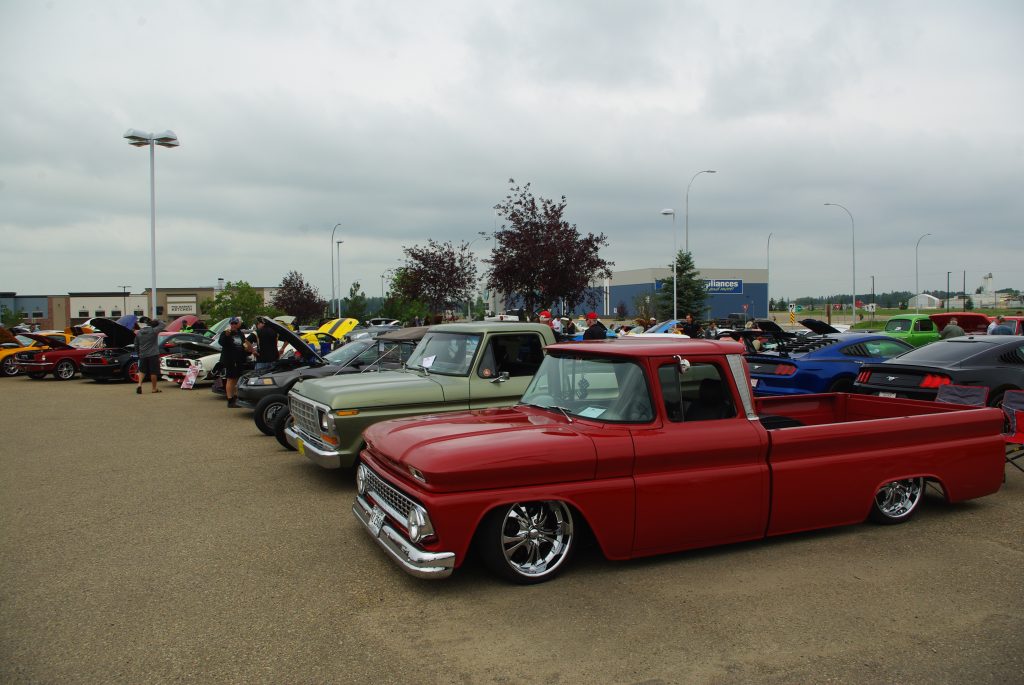 A local car dealership hosted a car show on the south side of town while another car dealership hosted an Oldsmobile show on the north side of town. The Olds show is typically held in appropriately named Olds, Alberta Canada, but the dealership in that town got cold feet about it, largely because of their overriding Covid fears, according to the Oldsmobile club.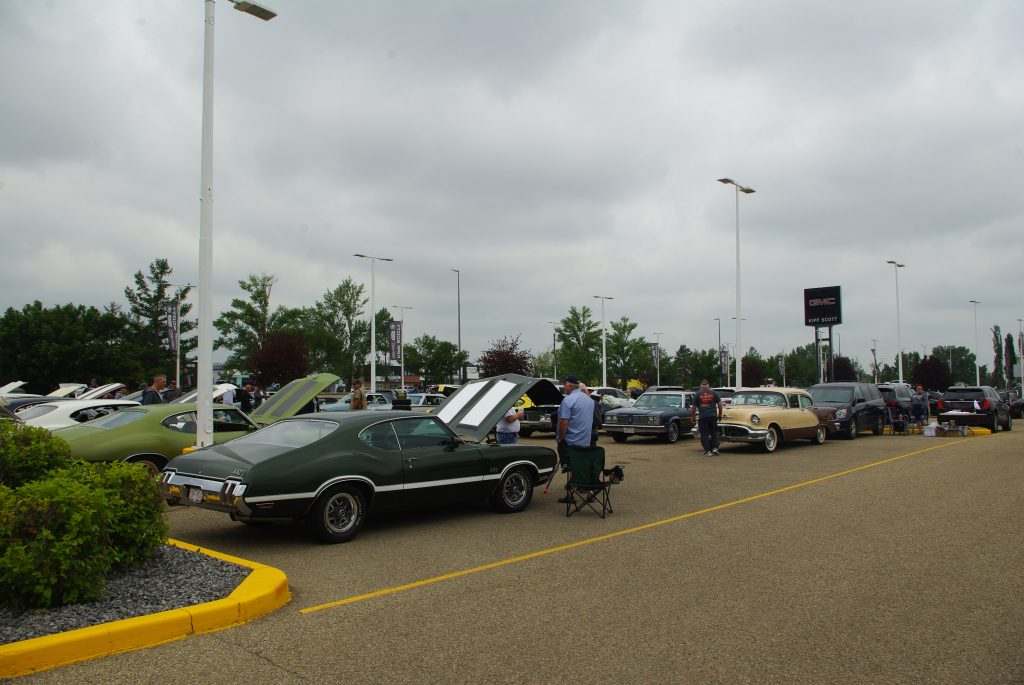 The net result was a cross-town commute for us so we could attend both shows in about 20 minutes because the green light traffic gods were in our favor. The first show featured a variety of rides, most of which leaned toward the Ford family.
A 1925 Model T hot rod truck got plenty of attention because it was one of the most creative custom Ts MyStarCollectorCar has ever encountered during our past 12 ½ years as an e-zine dedicated to the car hobby.
Read all about this remarkable custom T in a future MSCC article.
One of the coolest cars ever built during the 1970s was the 1978 Mustang II King Cobra, a stylish Me Decade legend that left the factory with plenty of good looks and not enough horsepower due to legislative overreach in the horsepower department.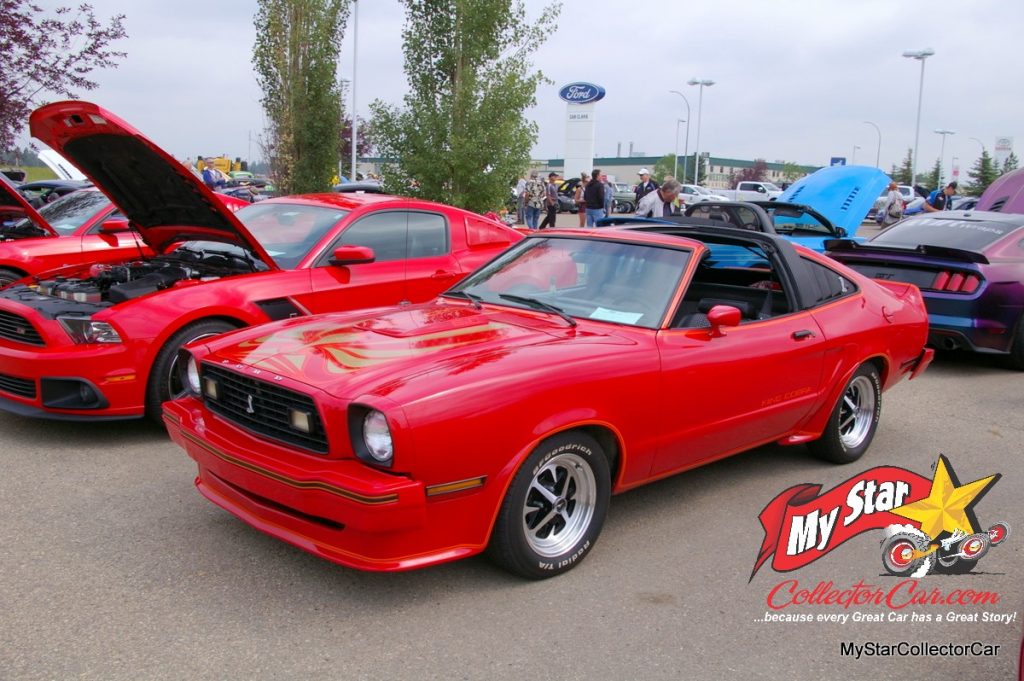 The owner of this fiery red '78 King Cobra decided to put more bite in his car with a uniquely Ford game plan. Find out how and why in a future MyStarCollectorCar feature about it.
A 1962 Ford F-100 unibody ½ ton truck had undergone a major transformation with its 18-year-old owner's game plan to hot rod it old school while keeping a careful eye on the build budget. Just for the record, the unibody truck design was a Ford failure, but the young owner of this '62 Ford unibody developed an imaginative remedy for the design flaw with his donor vehicle choice.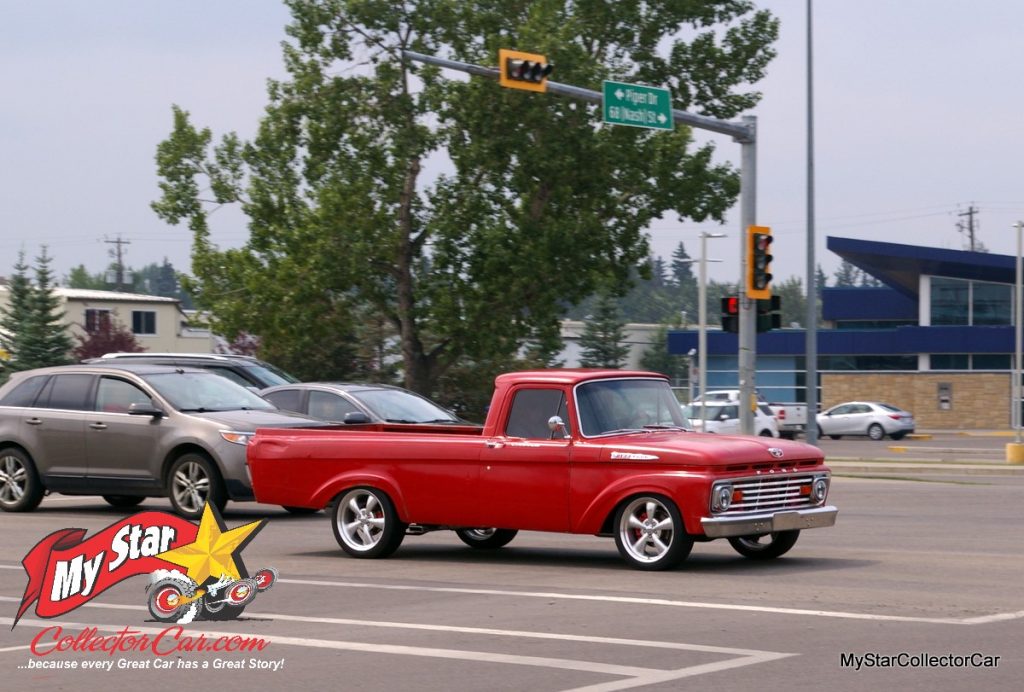 Look for the full story behind the resto mod truck in a future MyStarCollectorCar piece.
We took the short journey across town to visit the Oldsmobile-only car show and encountered some interesting vehicles at the event.

A 1968 Oldsmobile Hurst HO coupe was a guest of honor at the show, mainly because it is an extremely rare muscle car from the go-fast era of the late Sixties. These cars were stone cold killers in the late 1960s street wars and proved conclusively they were not your father's Oldsmobile-long before that slogan became part of an advertising campaign.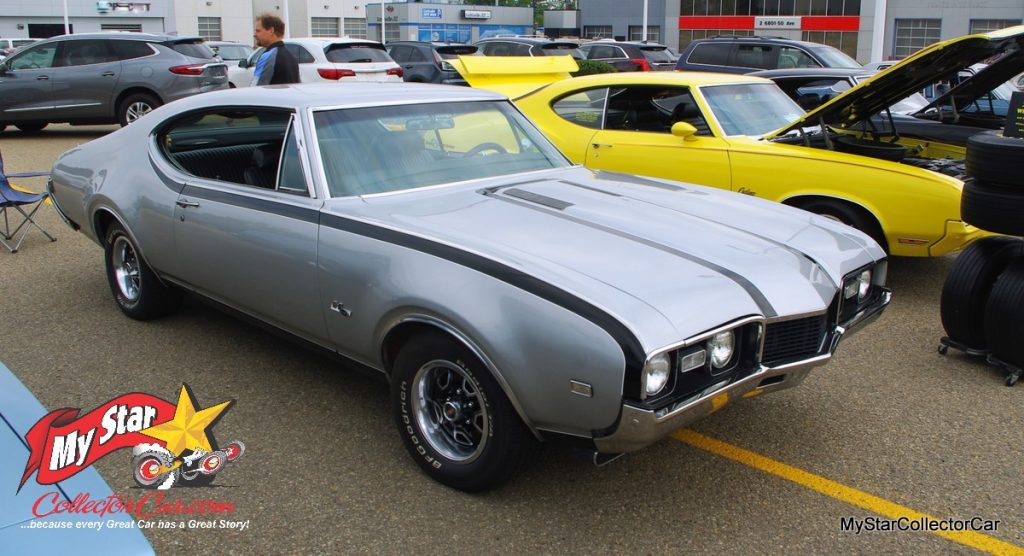 MyStarCollectorCar is already excited about our future article about this incredibly rare 1968 Olds HO coupe. Stay tuned and buckle up for this one.
Last, but most certainly not least, was a 1952 Olds 98 convertible that was also a rock star at the Oldsmobile gathering. The car's owner told MyStarCollectorCar that his 69-year-old drop top is one of only 11 that are known to exist in the entire world in 2021, so this '52 Olds 98 convertible also ranks among the chosen few that are still around on the planet. Look for its complete story in a future feature.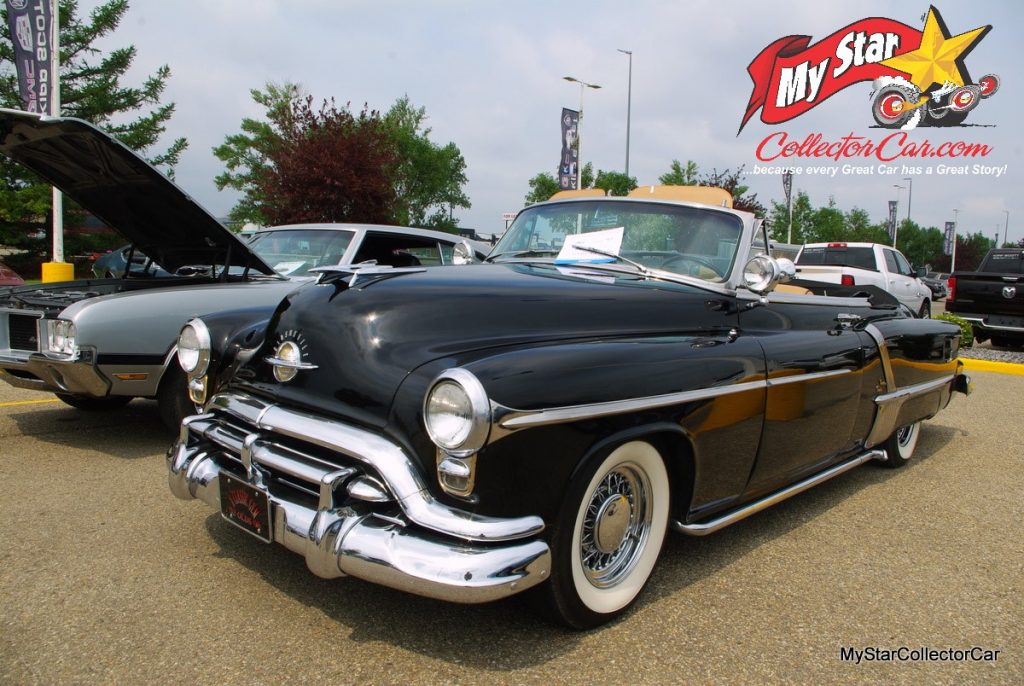 BY: Jim Sutherland
Jim Sutherland is a veteran automotive writer whose work has been published by many major print and online publications. The list includes Calgary Herald, The Truth About Cars, Red Deer Advocate, RPM Magazine, Edmonton Journal, Montreal Gazette, Windsor Star, Vancouver Province, and Post Media Wheels Section.