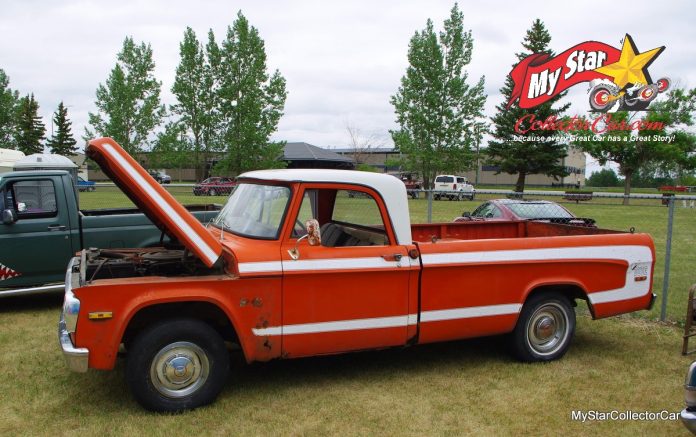 The Dodge Dude was a pickup version of the colorful Mopar car muscle era–circa early 1970s.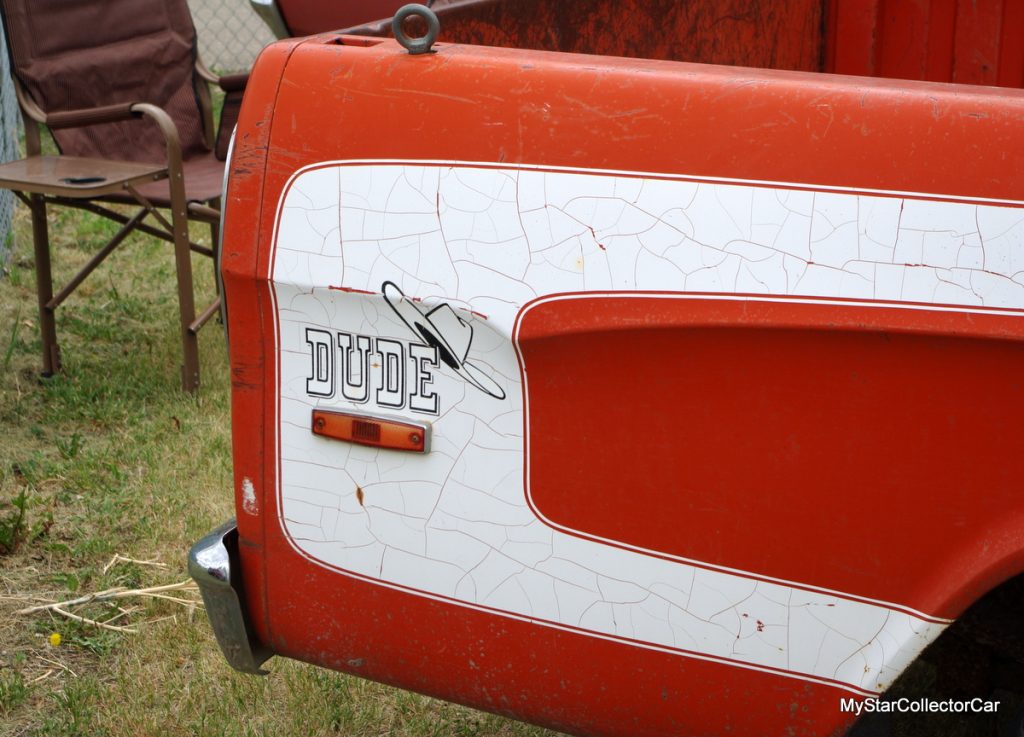 Steve Rooke is a huge fan of these Mopar workhorses, in fact Steve has wanted one since he was a kid. The numbers were against Steve because there were very few real Dudes built over its 1970-71 run. It's not surprising Steve found a '71 Dude because they built the majority of these trucks in 1971.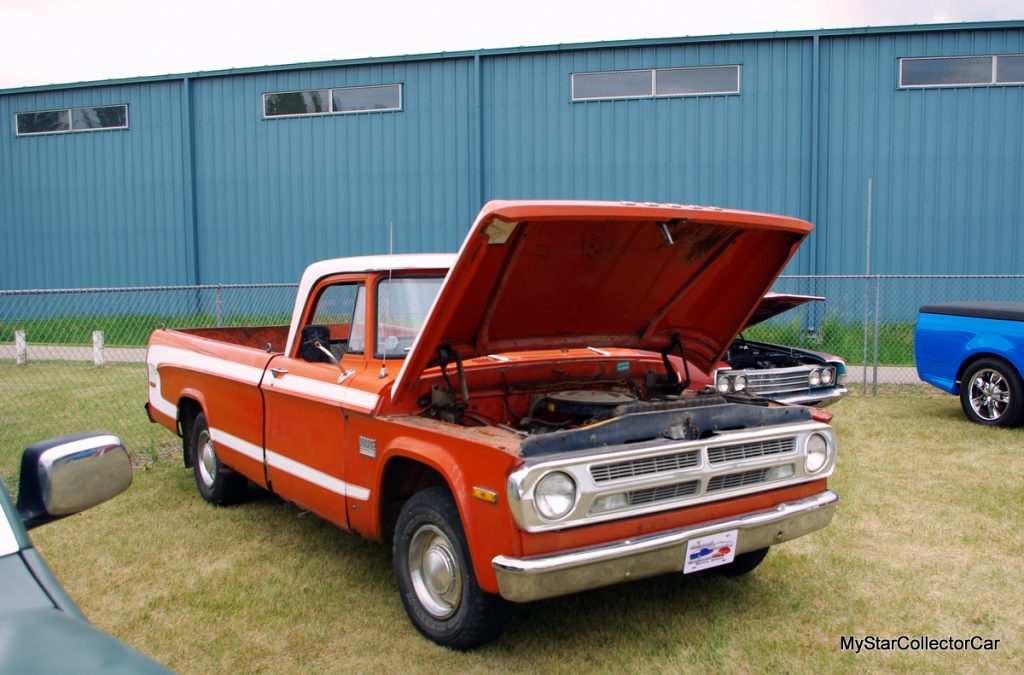 Steve was in search mode because his buddy wanted a specific Dude–the Plum Crazy version. He took a trip to Saskatoon, Saskatchewan (Canada) and he said he "didn't feel right to go without a trailer". He found an ad for a '71 Dude and learned the owners knew his aunt and uncle, so they held the truck until Steve had a chance to see it.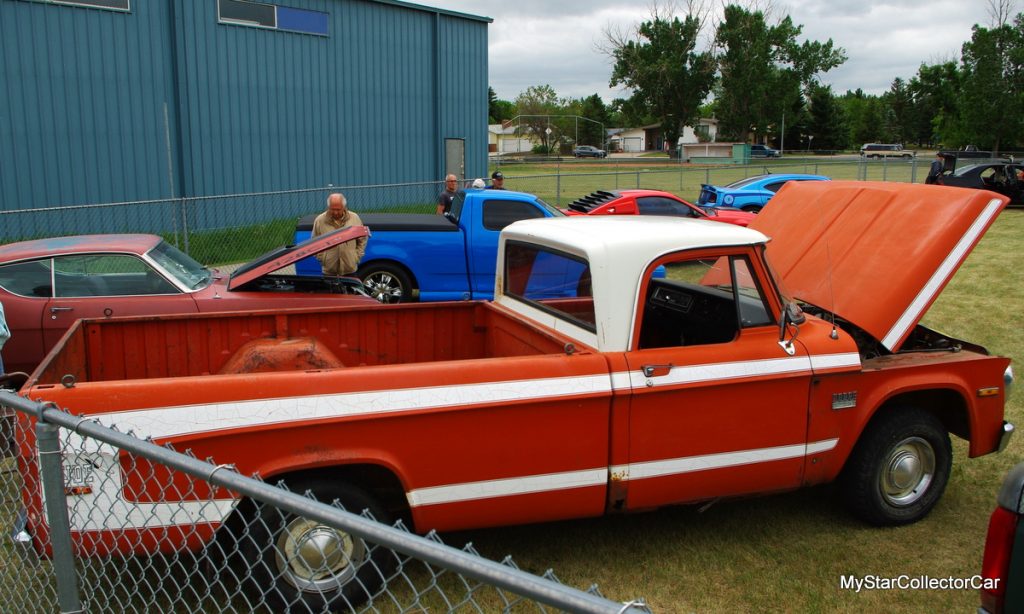 His buddy backed off from buying it for a variety of reasons, so that paved the way for Steve. He's a huge fan of the color so the decision to buy it was easy. Steve was really happy he had the foresight to bring a trailer.

This truck was the definition of a true survivor because it still wears its original paint, and the factory markings are still clearly visible under the hood. The factory lug wrench is also there, plus the truck still has its original dealer badges and windshield stickers.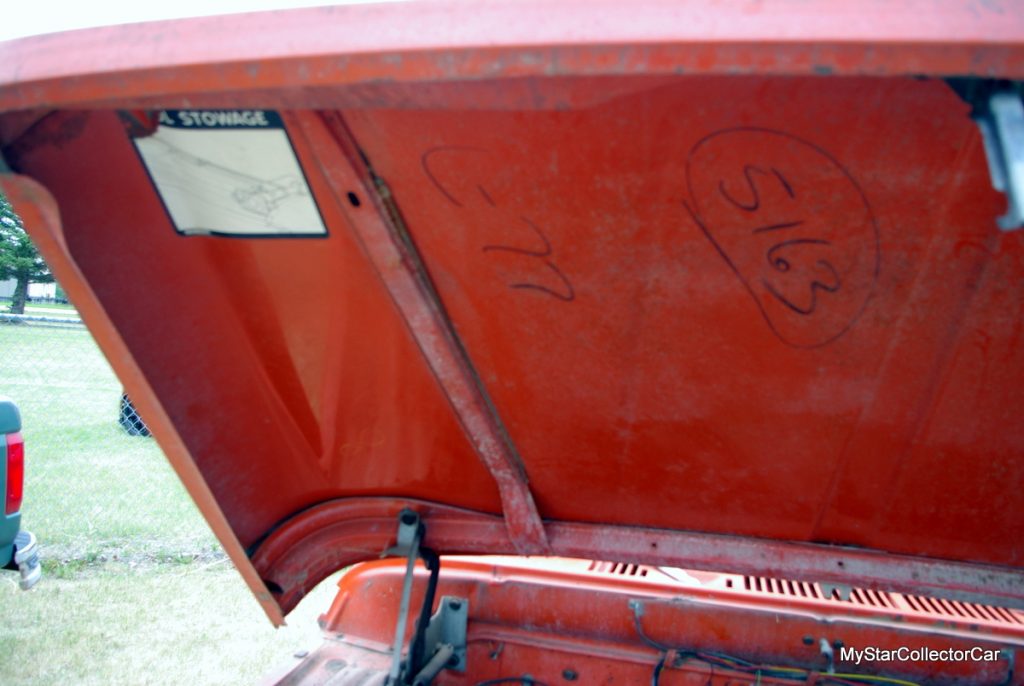 There's a 383 two-barrel V-8 under the hood and the Dude runs like it just came off the factory floor. The radio works like it did back in '71–so do all its lights and other electronics–this truck wears its 100,000 miles extremely well.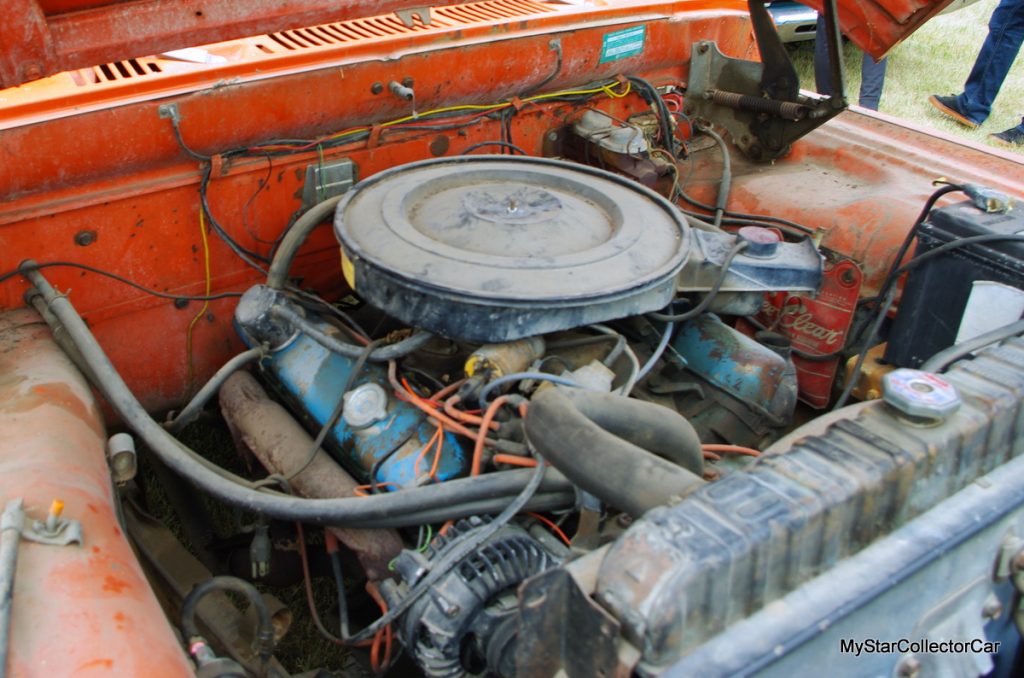 Steve knows the history of the truck from front to back. It was sold In Maple Creek Saskatchewan, traveled to Alberta, then returned to Saskatchewan. The sins are obvious on the truck because the front fenders show the typical lower rust behind the wheel wells.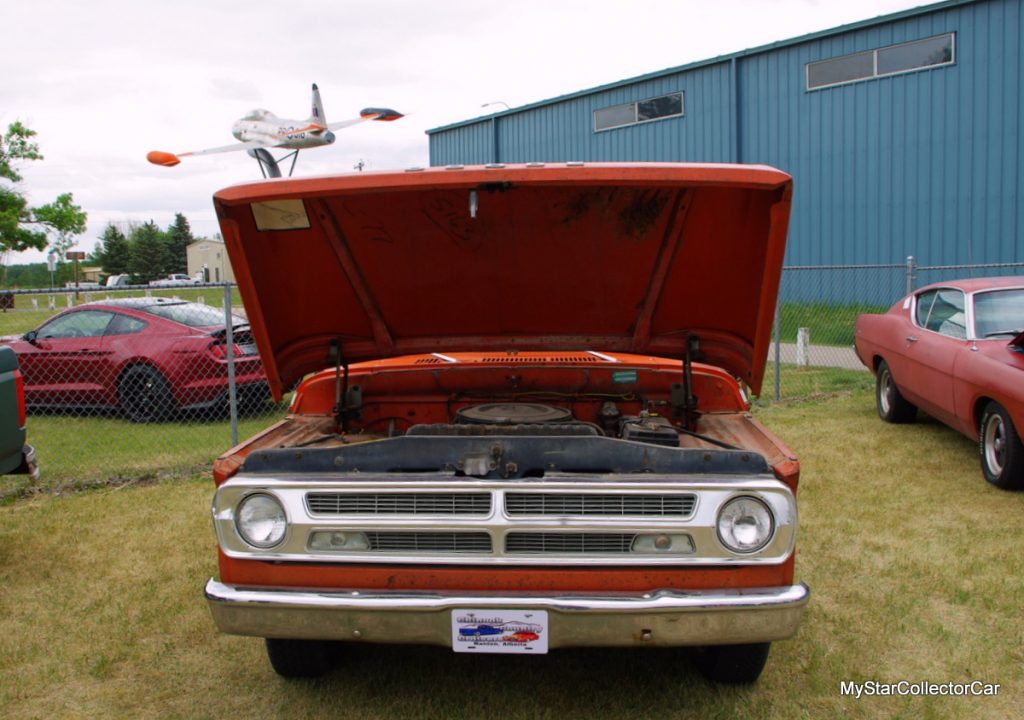 The Dude's truck bed also reveals its history as a working farm vehicle because the tailgate, floor and sides clearly show a lifetime of real-world work.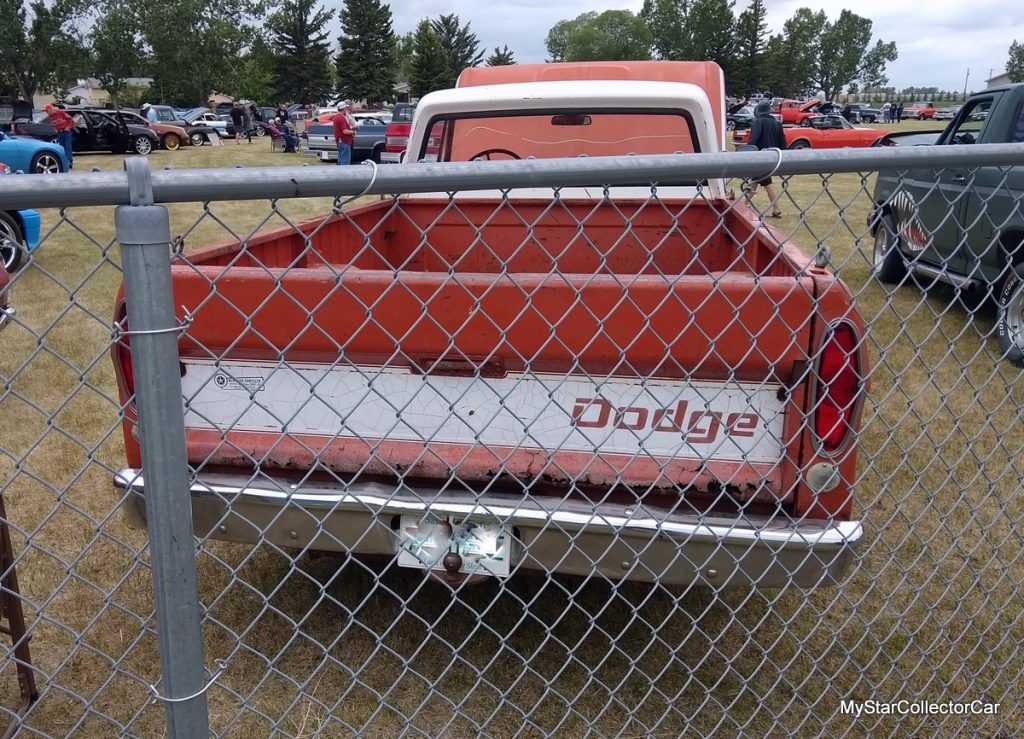 Steve has a simple plan for the Dude. He wants to fix the rust issues and possibly upgrade to a new 4-barrel carb, but he's not going to turn this truck into a trailer queen. Instead, Steve wants to turn it into a "cool little runabout" he can use for everyday errands. In other words, this Dodge pickup isn't retiring from active duty–it's just getting lighter workloads.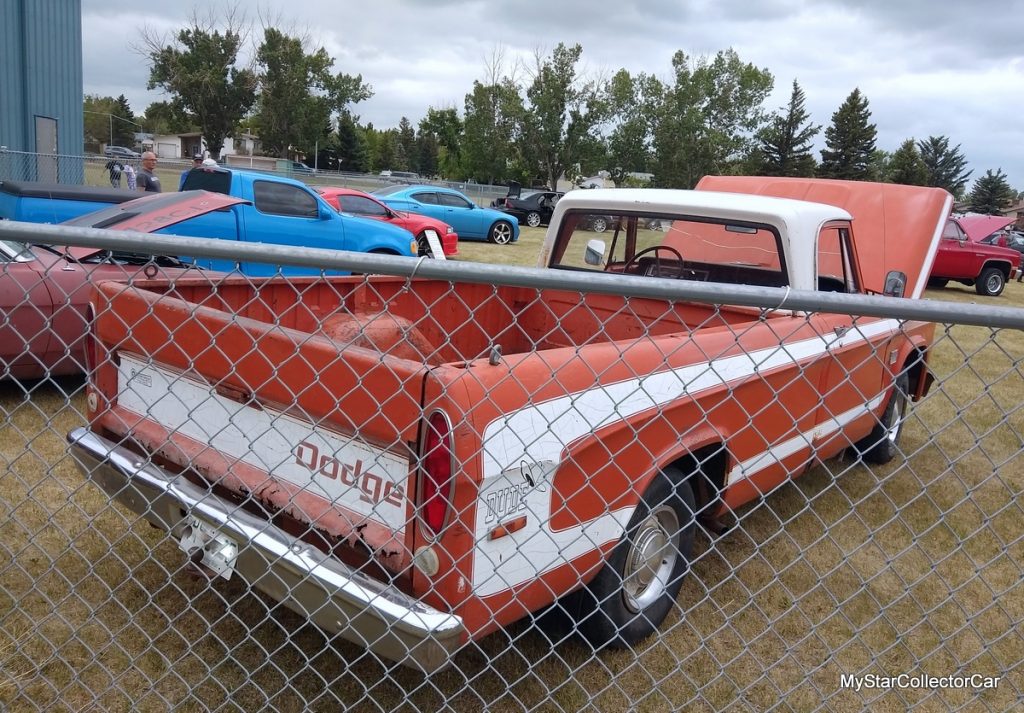 Oddly enough, Steve wasn't a hardcore Mopar guy in his youth, but his dad was, so eventually Steve migrated from the Ford camp to the Mopar camp. This Dude is just another piece in the puzzle for his Mopar addiction–thanks to his dad's influence.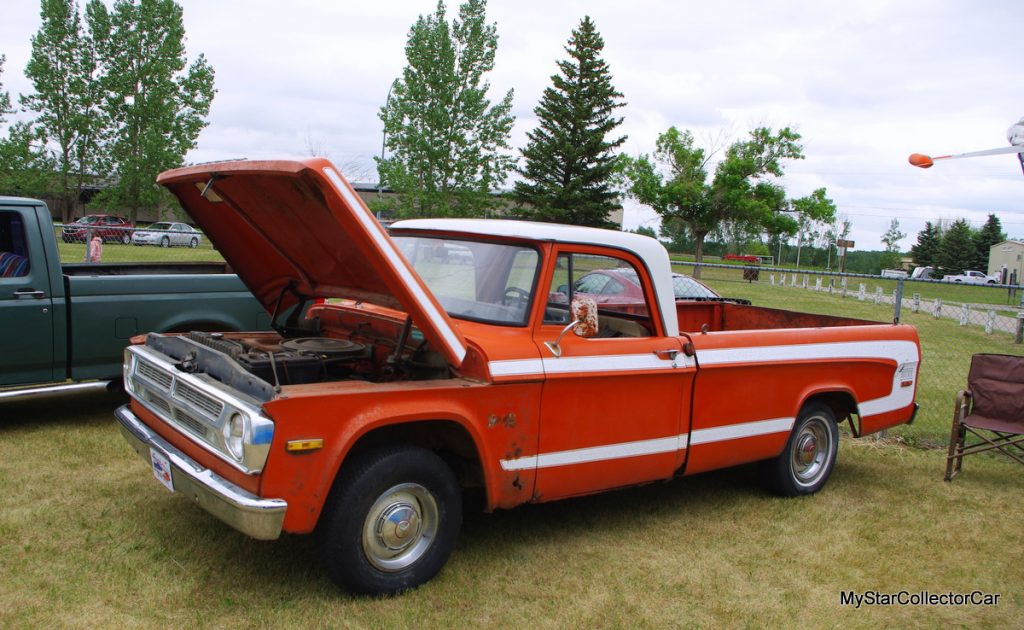 Jerry Sutherland
Jerry Sutherland is a veteran automotive writer with a primary focus on the collector car hobby. His work has been published in many outlets and publications, including the National Post, Calgary Herald, Edmonton Journal, Ottawa Citizen, Montreal Gazette, Saskatoon StarPhoenix, Regina Leader-Post, Vancouver Sun and The Truth About Cars. He is also a regular contributor to Auto Roundup Publications.
Please re-post this if you like this article.