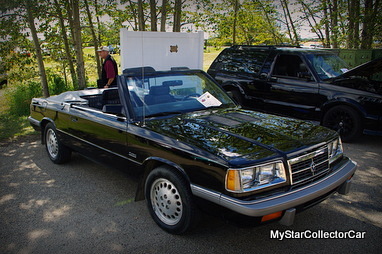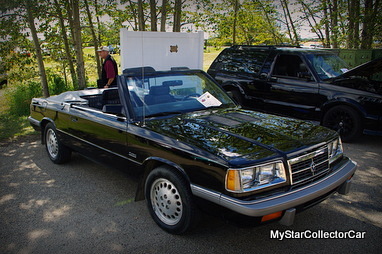 President John F Kennedy threw down the gauntlet in his famous "we choose to go to the moon" speech on September 12, 1962 with a simple sentence.
"We choose to do them (challenges) not because they are easy but because they are hard".
He could easily have been referring to a complete restoration of a 1986 Dodge 600ES convertible.
You could have a room full of 250 car guys and the odds are great that not one of them would stick up his hand to take on a 1986 Dodge 600 convertible project. They were part of the K-car platform so they were practical, but unloved Mopars then and now.
Bob Marston didn't buy into the prejudice against these cars so he looked online and eventually he popped on a battered '86 600ES convertible for the humble asking price of 600 dollars.
He was "looking for a convertible" and this was well within his price range.
Bob's 600ES had a distinct advantage over other cars he looked at because he admitted, "it had 3500 bucks spent on it for an insurance inspection so all the suspension was already done. That's what was attractive about this car".
This Dodge was in reasonable shape on the surface but Bob discovered rust in the floor pans and rockers. Typically any of those problems would be a death sentence for a car like this but Bob brought his own skill to the game.
Bob's a journeyman body man so two hundred hours later, this less popular Mopar was saved.
Bob called this a "do it yourself paint job" but most car guys don't bring the talent to the game that he did for this project. In reality, results may differ wildly for guys with less skill but this 600ES was brought back to a high level. He actually had it for five years before he painted it but he was clear on the retail cost of a similar project- "you'd be looking at six figures. If you want one of these find one that's a lot nicer".
This car has a 2.2 turbo and Bob is relatively happy about its drive train. He said the motor has 200K on it yet it was still "pretty tight" but he's realistic because these blocks tend to "eat heads" so he has a backup plan. Bob has a parts car with another solid 2.2 engine so he's got some serious bench strength on this project.
Cars like this 600ES are pretty rare so Bob likes to hit the car show circuit in it and that has given him some insight into the car's performance. He reports "it's really fun to drive and it's really straight and smooth down the road". Bob is even happy about the power side of this car because, he added, "the turbo is supposed to give this car a 17-second quarter mile".
There's a philosophical side to this project that really defines why Bob took it on: "If you're going to have a K-car you may as well have a nice one and this one is full load. They're squashing these cars so not many survive".
Bob has a small list of things to do on this 600ES like the seats but the end result is spectacular and the final game plan for the car is perfect. Bob explained it this way,""My son Josh is interested in it".
JFK would be proud.
Jerry Sutherland
CLICK HERE to Like us on Facebook
CLICK HERE to Follow us on Twitter
CLICK HERE to Follow us on Pinterest
Please re-post this if you like this article.