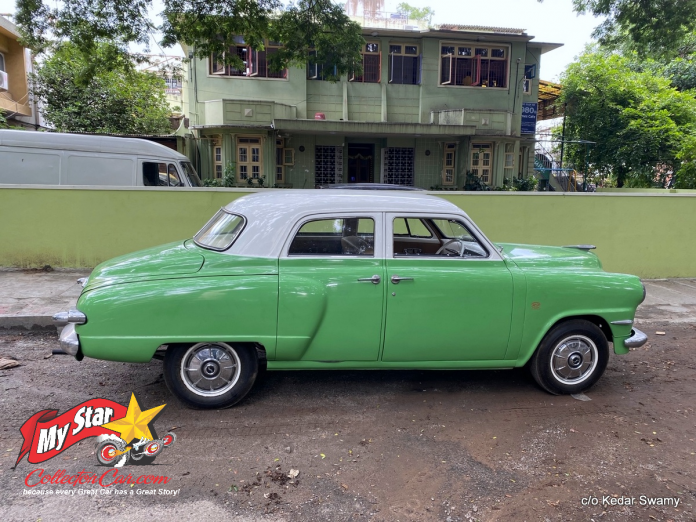 Studebakers had a big reputation for reliability in late 1940s North America – a reputation so good they exported cars to points all over the world.
Kedar Swamy is the proud owner of this mint Studey and he is a student of its history. He explained how he came to own this classic Studebaker: "This Studebaker formerly belonged to beloved friend & renowned Automotive collector Mr. Ranjit Prathap from Chennai, India who owns about 80 cars. During a conversation, he expressed his desire to part with it to me. This is probably an import as it's a right-hand drive. The car was owned by an affluent family, changed hands, and then landed with Mr. Ranjit Prathap".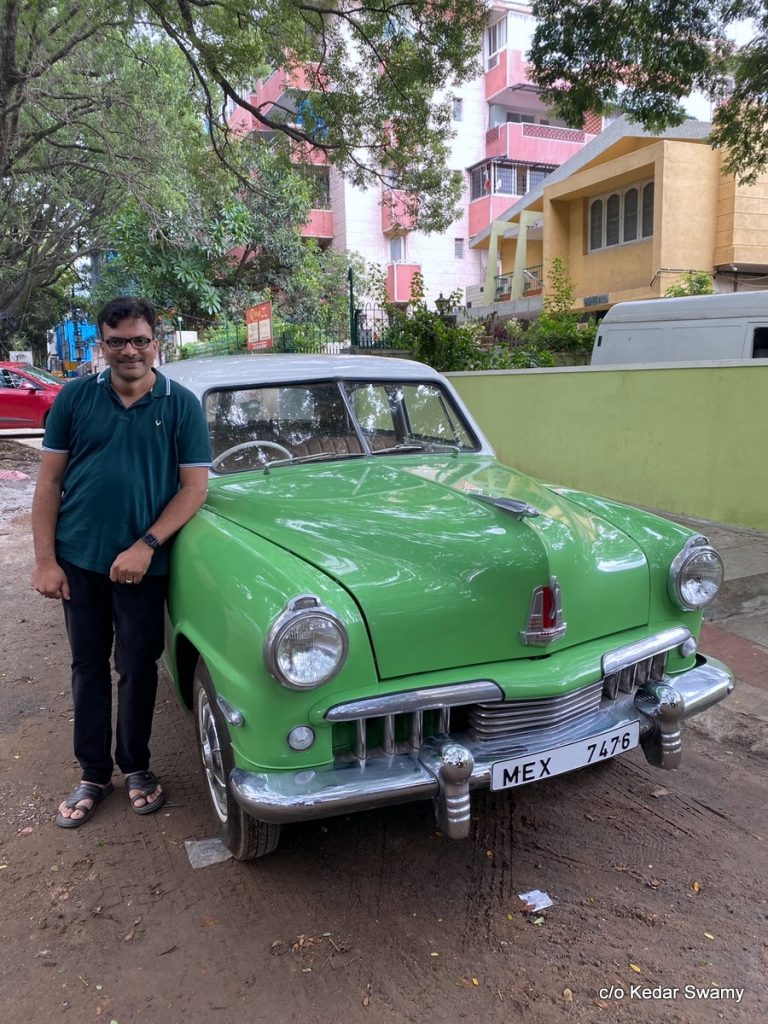 Kedar explained how vintage American cars are prized in India: "Classic American cars are quite sought after in India and Studebaker is indeed a rare brand amongst them. They are most commonly found with collectors are Chevrolet, Dodge and Plymouth".
Kedar knows what he has and how lucky he is to own this car: "Mine is a 1949 Champion, straight-6 side-valve engine with 3-speed manual transmission. The car is in exactly the same shape when I bought it. Fully restored and immaculate condition". The old Champion has been a pleasure to own because it was a very reliable driver when Kedar bought it: "It's a fully restored car and running well".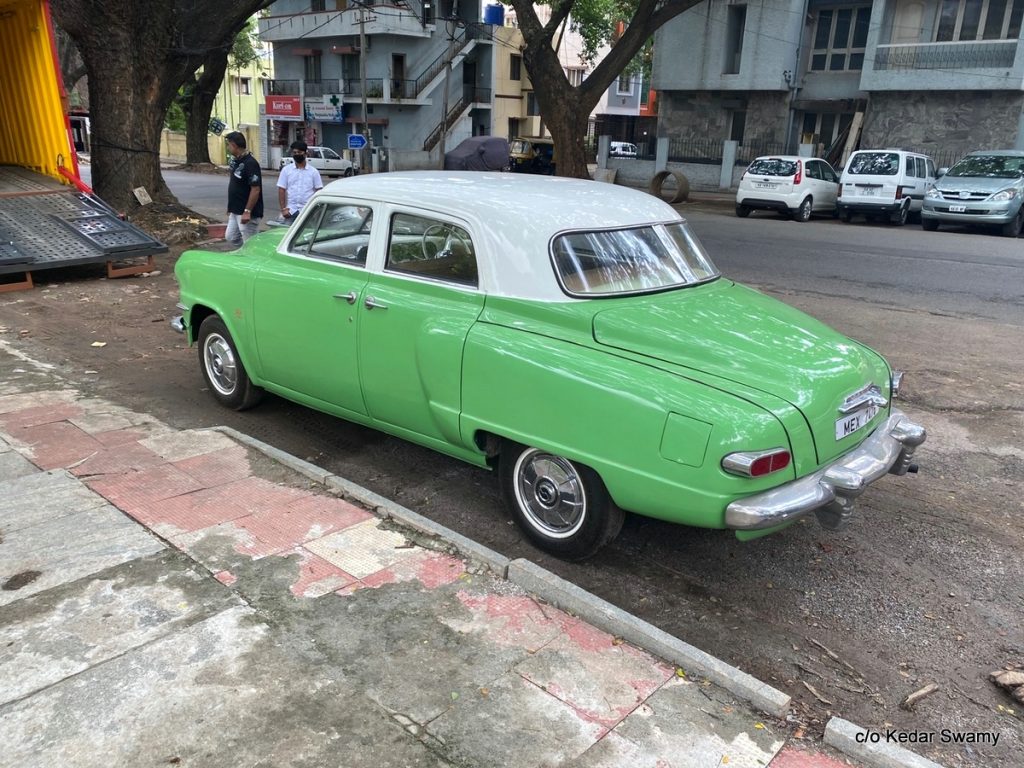 The road experience in India has been tremendous for Kedar: "It's indeed a great feeling to drive this car in India. People on the road wave, cheer and express their appreciation by showing thumbs up. I've done maximum 20 miles one stretch within the city. Once COVID situation subsides, I'm planning for a long trip".
The Studebaker is a celebrity in India: "As mentioned, people around here are very happy seeing the cars. They request for pictures, post them on social media which comes back after rounds), some even request if it is for sale etc. first question is how old is the car", "how long have you had it", "is this your grandfather's car", "Is it a petrol or a Diesel car" (reason – many old American cars were dieselized in late 80's)". Kedar is comfortable answering questions about the car, so he is patient when he's on the road in it.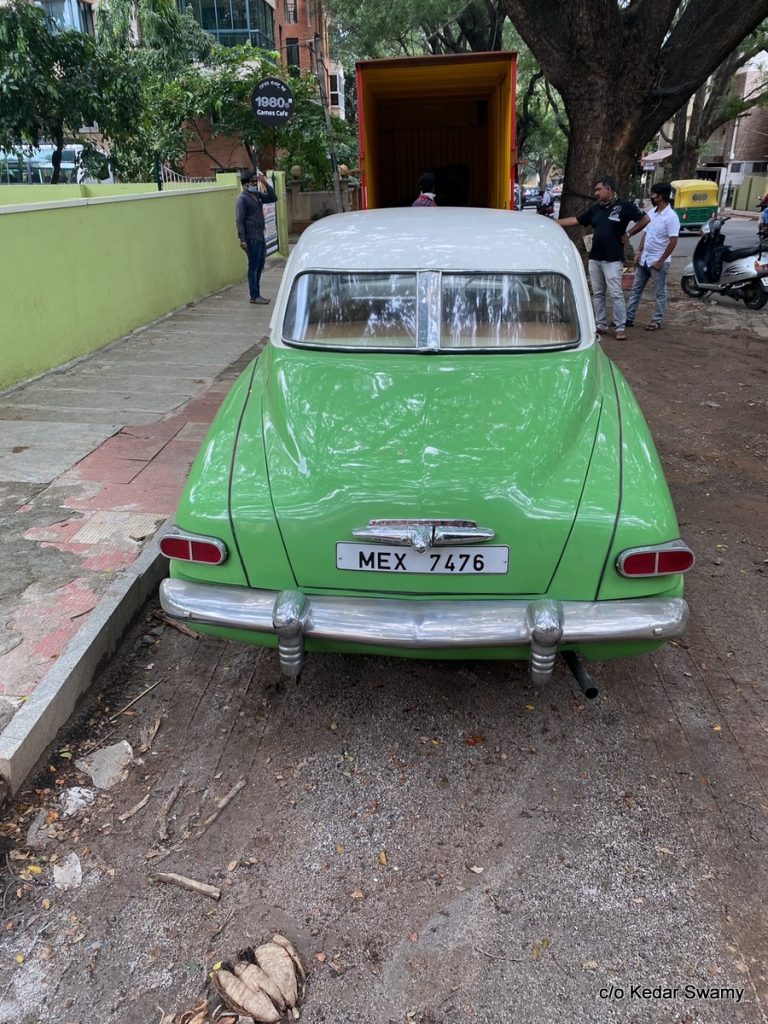 Kedar has a short parts list as he explained: "Couple of things, planning to procure an original radio, bonnet (hood) monogram, front parking lights and antenna. Rest of the car is in great shape".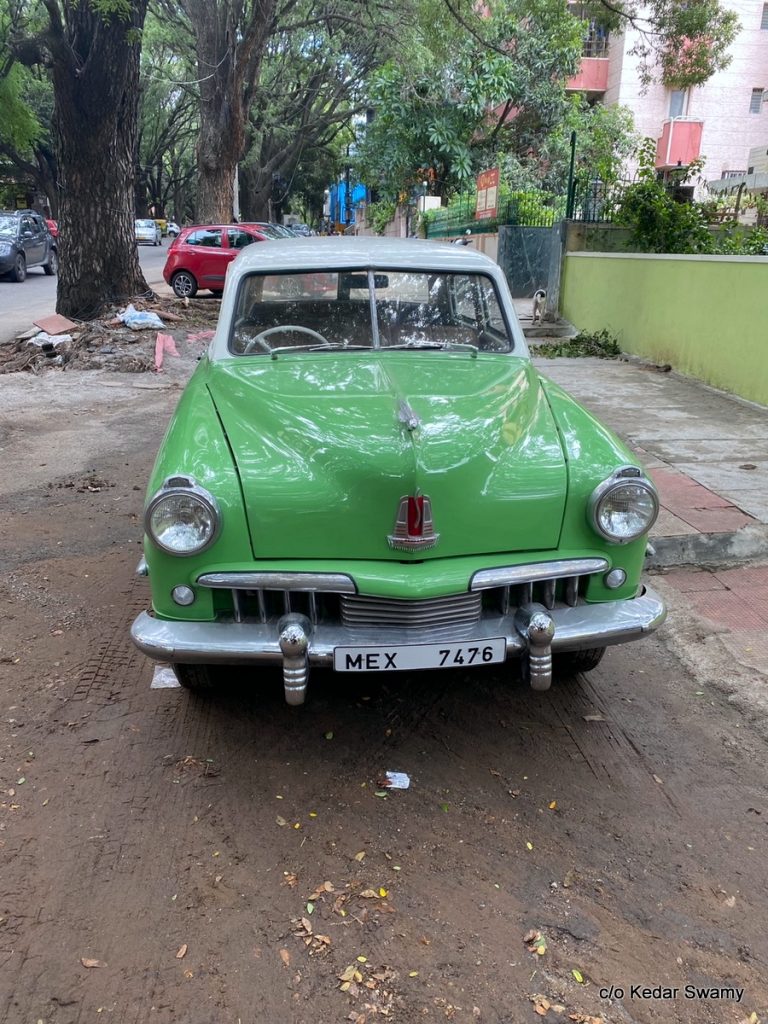 He's proud of his 1949 Champion because he knows how lucky he is to be the latest owner of this classic Studebaker. He summed up the experience in a few words.
By: Jerry Sutherland
Jerry Sutherland is a veteran automotive writer with a primary focus on the collector car hobby. His work has been published in many outlets and publications, including the National Post, Calgary Herald, Edmonton Journal, Ottawa Citizen, Montreal Gazette, Saskatoon StarPhoenix, Regina Leader-Post, Vancouver Sun and The Truth About Cars. He is also a regular contributor to Auto Roundup Publications.
Please re-post this if you like this article