There were startling differences between the Canadian and American automotive industry prior to their 1965 international unification agreement that lifted many of the barriers between the United States and Canada.
The main reason is the confusion about model names that existed prior to the agreement and eventually faded into the sunset after the US-Canada Auto Pact came into full impact in North America.
MyStarCollectorCar is based in western Canada, plus we (its founders) are old enough to remember Fahrenheit (Americans and us still use it) temperature scales, miles per hour (not kilometers per hour like here in Canada), and miles per gallon (not Canada's mish mosh of liters and kilometers).No surprise that we at MyStar also still only measure in miles per gallon.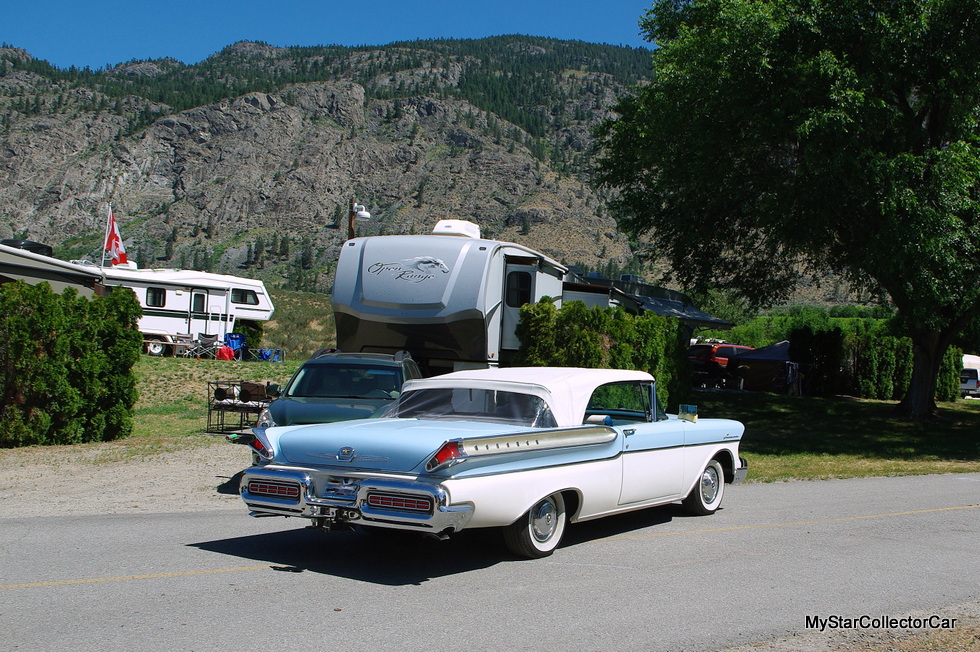 The reason is current American measurements were formerly used in Canada, although the Canadian Imperial gallon was larger than an American gallon, so our Canadian mileage calculations produce more generous numbers. Just for the record, we at MyStarCollectorCar still use Imperial gallons in our MPG calculations, even it's a lot of extra math these days.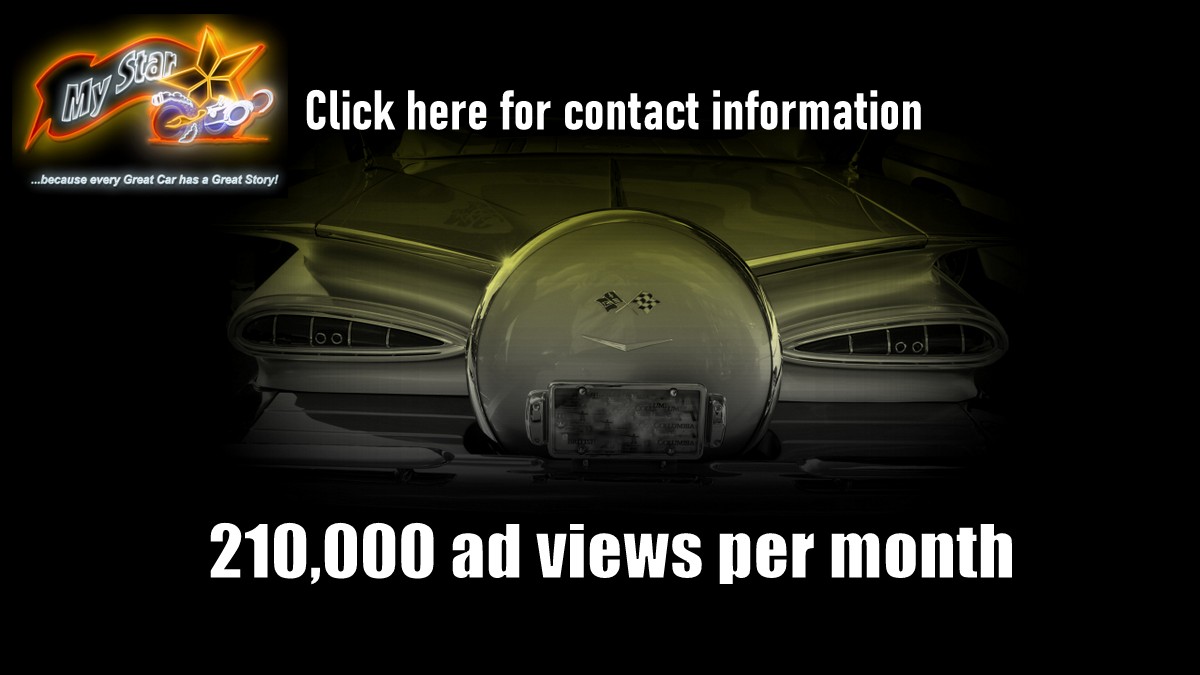 However, several pre-Auto Pact Canadian car models had different names, so MyStarCollectorCar would like to translate a few of them for our international-and some of our younger post-Auto Pact Canadian readers.
The first one on our list is the first-generation Monarch built by Ford of Canada from 1946-57. Monarch was reintroduced into the Canadian Ford lineup from 1959-61, but it faded to black until Ford revived the Monarch name under the Mercury banner from 1975-80.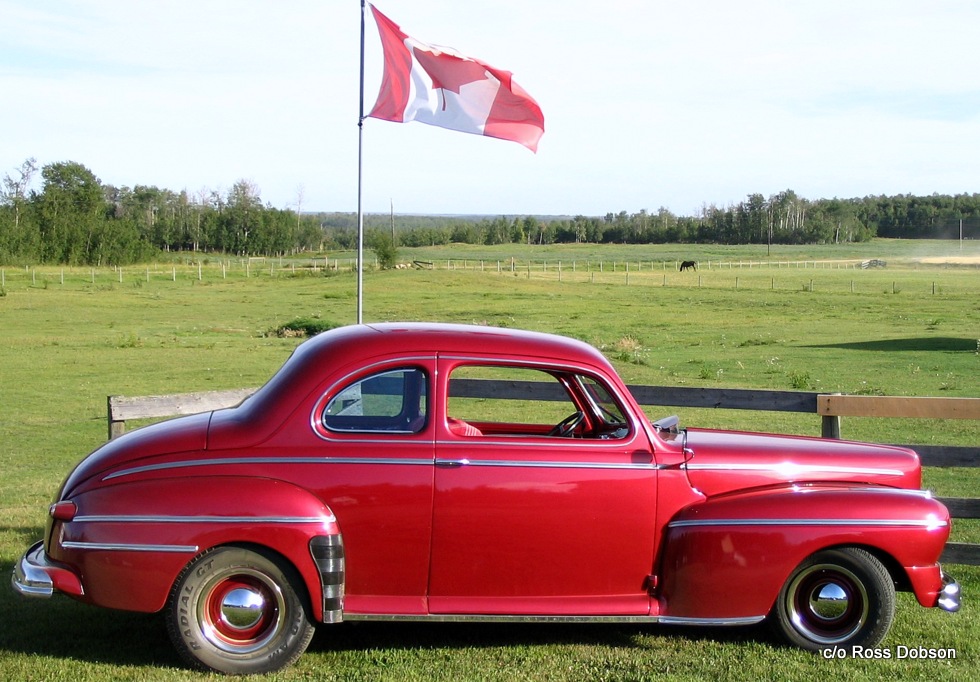 The last reincarnation of the Monarch during the Me Decade was a North American car, so the name may be familiar to car guys, but the earlier Monarchs had a distinctively Canadian flavor and allowed Canadian Ford dealerships to offer a Mercury-level car model to their customers.
Another Canadian Ford that bridged the gap was the compact Frontenac model sold at Mercury dealerships north of the US border. The Frontenac bore a close resemblance to the Ford Falcon when both models were introduced to Canadian car customers in 1960.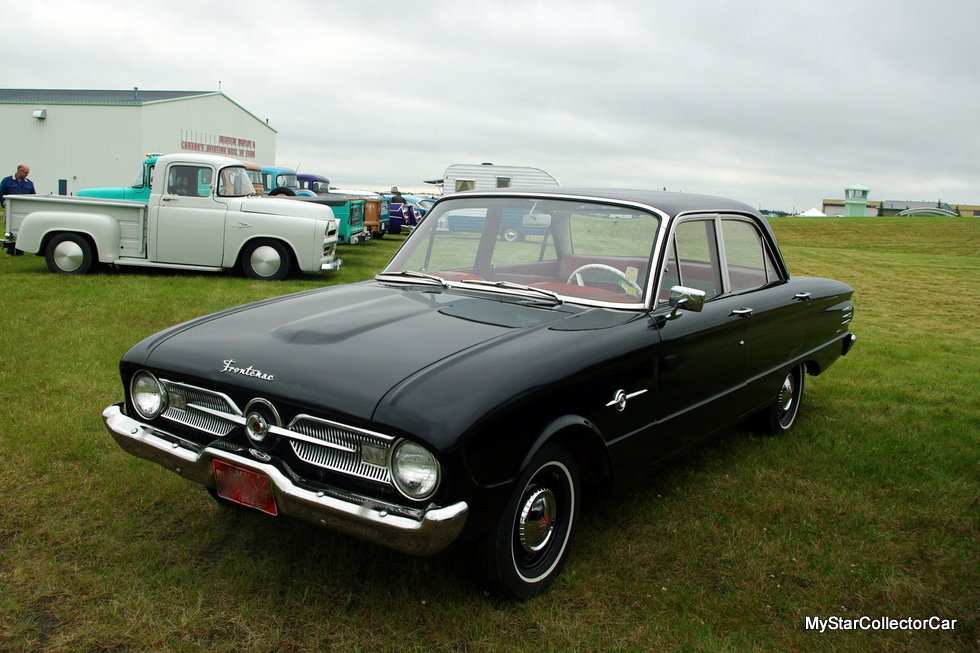 The Frontenac's trim and badging were different than a Falcon's, but it was unmistakably a Canadian-only Ford Falcon clone in every other way.
The third addition to our Canuck car list is the Pontiac Strato Chief built by General Motors of Canada. The Canadian reality was a smaller customer base that leaned heavily toward frugality in Canada and was unable to connect directly with American Pontiac parts suppliers. Frugality is a polite term used to describe a tightwad, but that was the reality of Canadian buyers, so a Strato Chief was essentially a Chevy in Pontiac clothing in Canada. The big factor was the price factor because a Chevy cost less than a Pontiac in the United States.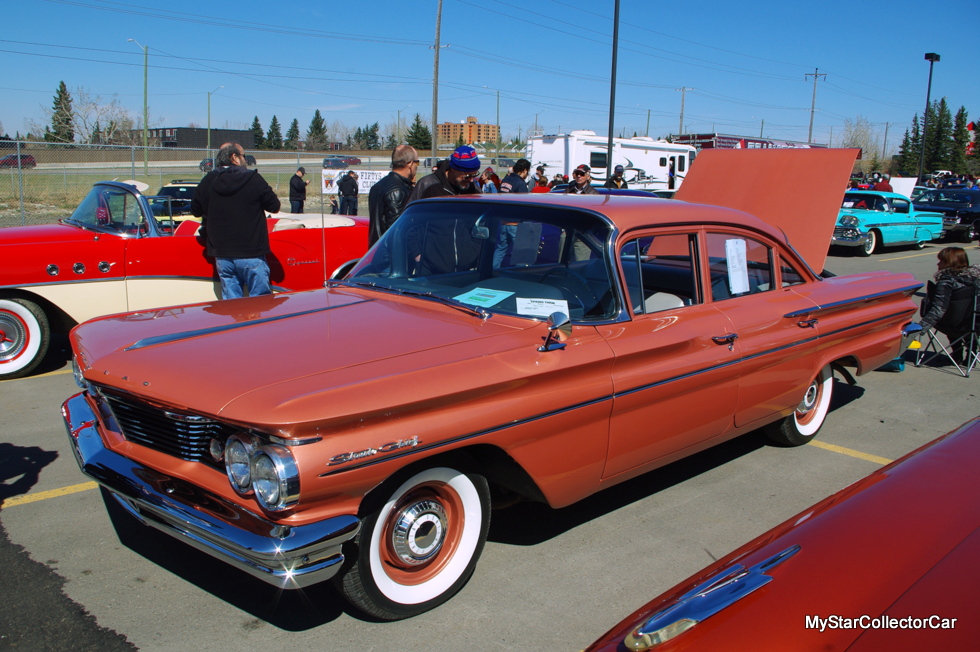 Therefore, a Canadian-built Pontiac Strato Chief could not legitimately be labeled a Star Chief like the American Pontiacs because the Chevy-based Strato Chiefs were smaller, narrower, and less costly than US Star Chief models.
The fourth member of our Canadian car club are the Dodge Regent models. Dodge Regents shared the same basic platform with Plymouths in Canada and even had the same tail fin configuration as Canadian Plymouths. The reason was not unlike the Strato Chief's reason for existence: lower production costs in a tightwad Canadian market. These days a Regent is known as a "Plodge" (short for Plymouth/Dodge) and represents a cool facet of Canadian automotive history.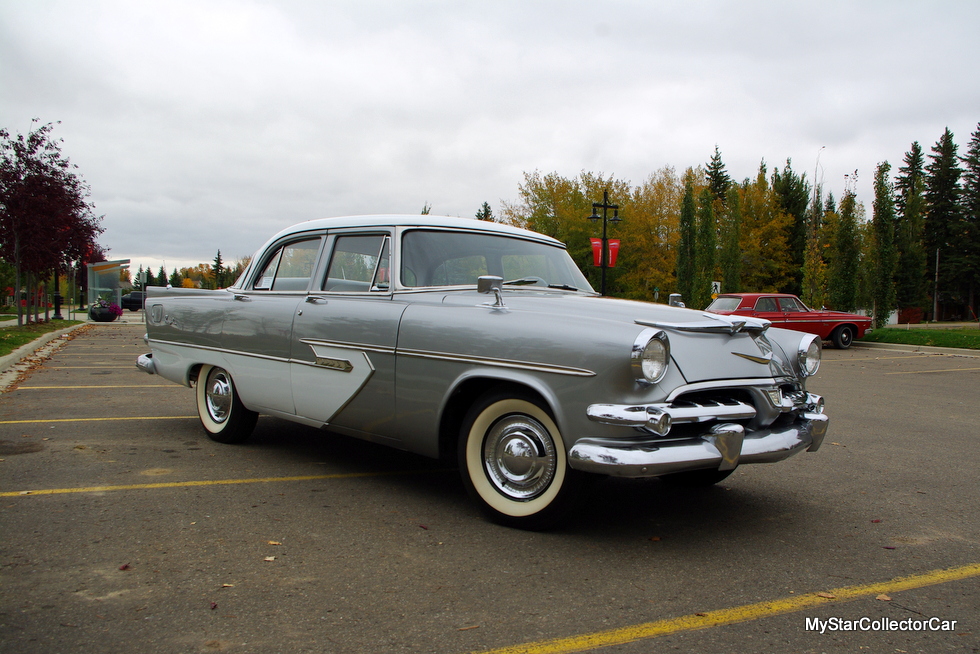 The last addition to our Canuck car list is the Beaumont. The Beaumont became a standalone model after it was separated from another Canadian marque (Acadian) in 1966 and continued to be sold as an intermediate model by Pontiac dealerships in Canada.
The Beaumont filled the void for Canadian car buyers who wanted to buy their Pontiac dealer's equivalent of a Chevelle model. A Beaumont bore a striking resemblance to their Chevelle counterpart, except for its badges and trim packages, but it blazed its own trail in Canada.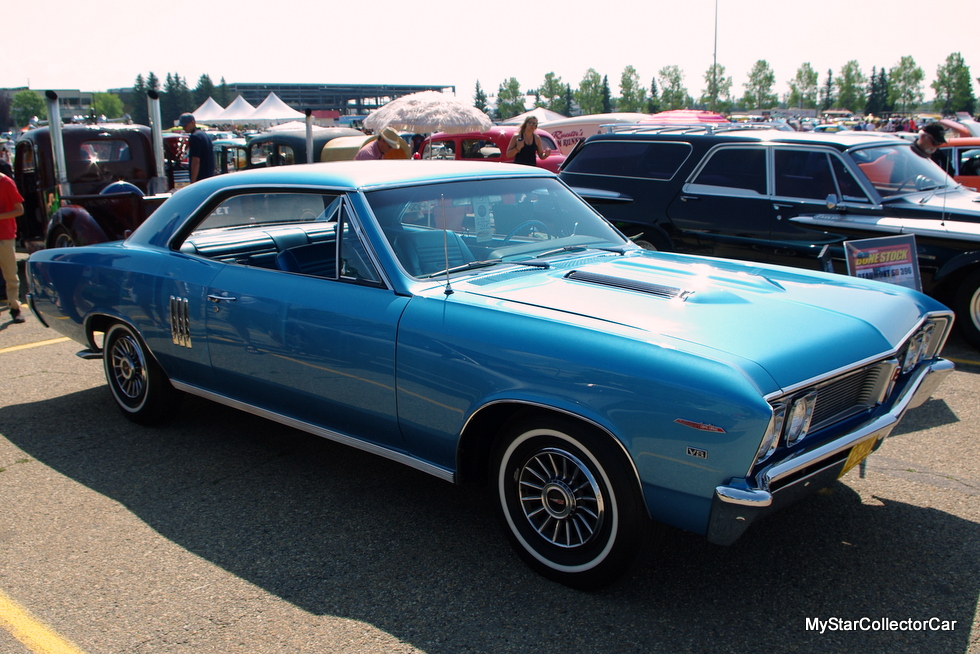 Canadian-only models have been objects of curiosity and a topic of debate for many years in the car hobby. We at MyStarCollectorCar have heard many instances of head-scratching by confused onlookers who encounter these Canuck cars at shows, but we hope our article will end some of the confusion.
BY: Jim Sutherland
Jim Sutherland is a veteran automotive writer whose work has been published by many major print and online publications. The list includes Calgary Herald, The Truth About Cars, Red Deer Advocate, RPM Magazine, Edmonton Journal, Montreal Gazette, Windsor Star, Vancouver Province, and Post Media Wheels Section.