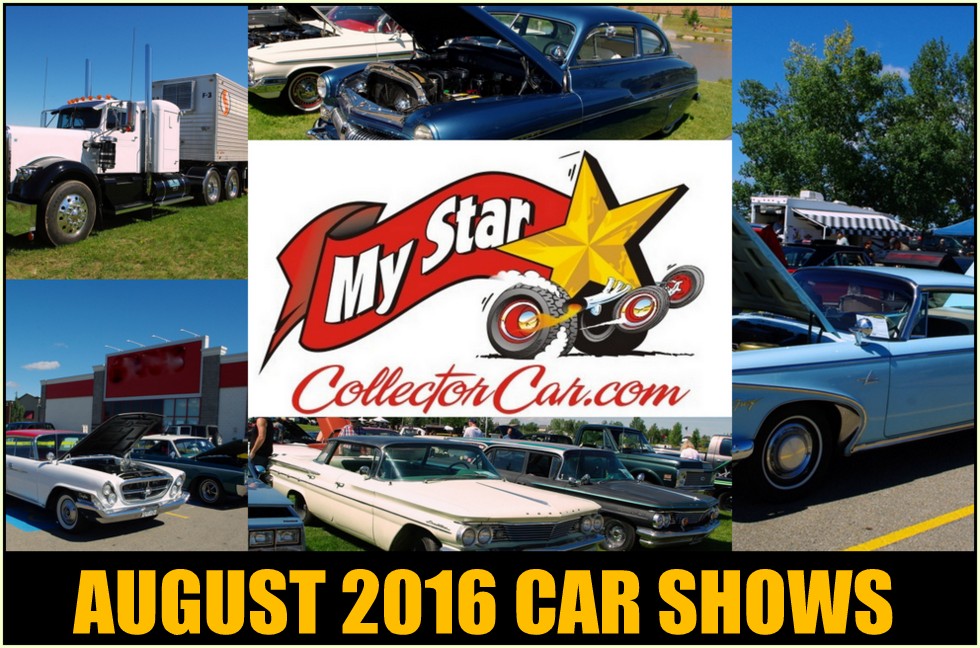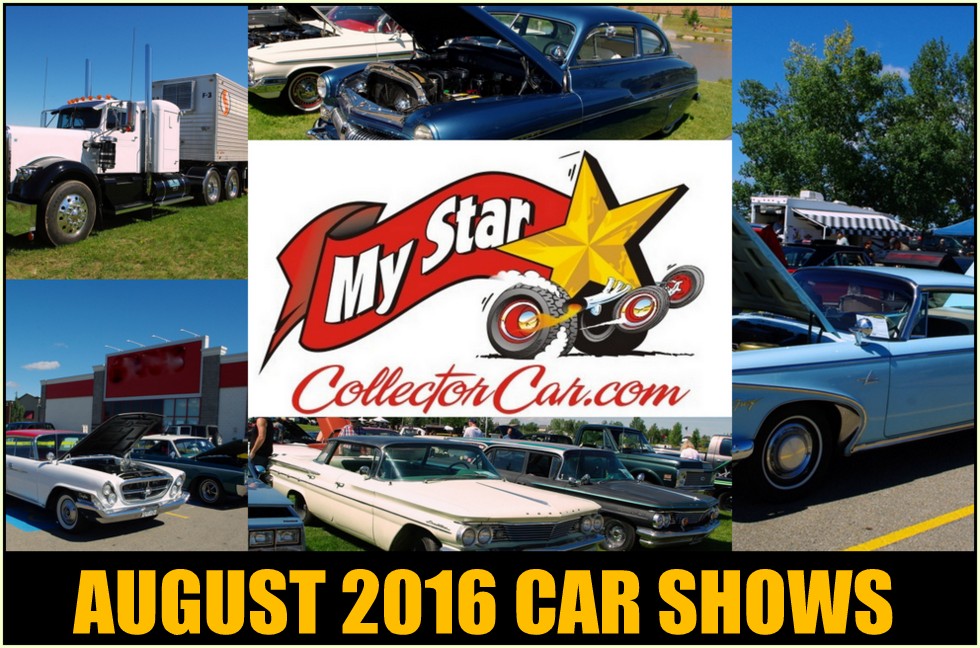 **Let us know about all your club meetings and community car shows and  we'll list them here FREE-we average 75-100,000 views per month–  Here's the contact link- https://mystarcollectorcar.com/contact-us/"

JULY 29-AUG 7: TERRACE, BC Skeena Valley Riverboat Days Show and Shine 250-635-9209
AUG 1: COMOX, BC Nautical Days Show and Shine 250-339-2386
AUG 1: WARMAN, SK Valley Cruisers Show and Shine 306-223-4466
AUG 1: TSAWWASSEN, BC  3rdAnnual Sunfest Classic Car,Truck and pre-1980 Classic Motorcycle Show.
AUG 1: CALGARY, AB Hedders CC Show and Shine  Hedders Meals on Wheels Open Show 1 403-590-1674
AUG 1: SURREY, BC Hallmark Shelby/Cobra Mustang Day 604-805-4749
AUG 1: CALGARY, AB Alley  Cats and Friends 1st Show and Shine Jim 403-207-9832
AUG 2-6: ST ALBERT, AB Rock'n August
AUG 4: RED DEER, AB Red Deer Cruise Night Every Thursday Evening May to Oct 6-9pm Crossroads Church (west of Highway 2 on 32nd St overpass) Dave @ 403-877-5047 reddeercruisenight.ca
AUG 5: PORT ALBERNI, BC Thunder in the Alberni Valley Show and Shine 250-723-5179
AUG 5: RICHMOND, BC City Centre Show and Shine 604-279-8926
AUG 5-7: IRRICANA AB Pioneer Acres 47th Annual Show & Reunion
AUG 5-7: KAMLOOPS, BC Hot Nite in the City Car Show
AUG 5-7: SECHELT, BC The Coasters Car Club 22nd Annual Sleepy Hollow Rod Run and Show ´n Shine

AUG 6: AIRDRIE, AB Summer Classic Charity Car Show.  email – timetravellers@hotmail.ca; website – www.timetravellers.ca; phone – 403-912-0007 on August 6. Time Travellers Car Club Summer Classic Car Show
AUG 6: ASSINIBOIA, SK Southern Cruisers Rod Run & Show and Shine southerncruisers@sasktel.net
AUG 6: LOUGHEED, AB Ag Society 14th Annual Show and Shine John 780-386-2289
AUG 6: CHESTERMERE, AB 15th Annual Show 403-272-5354
 AUG 6: SASKATOON, SK Mustang and Classic Ford Show and Shine Barb 306-382-6774
AUG 6: BENTLEY, AB Kroozin' West Show & Shine Robin @ 403-200-2323
AUG 6-7: NORTH BATTLEFORD, SK Those Were the Days Show and Shine
AUG 7: VANCOUVER, BC Dueck on Marine Classic  Show and Shine 604-324-7222
AUG 7: REGINA, SK Saskatchewan Ford-Mercury Club Show and Shine Gord 306-352-3984
AUG 7: MISSION, BC Mission Springs Tara's Benefit Run 604-820-1009
AUG 7: GARDEN BAY, BC 13th Annual Pender Harbour Show and Shine 604-883-2674
AUG 7: MILL BAY, BC 30th Annual Cowichan Valley Car Picnic 250-743-1821
AUG 7: LEMBERG, SK Show Your Ride 5th Annual Show & Shine  306-335-2228
AUG 7: VICTORIA, BC Oak Bay Collector Car Festival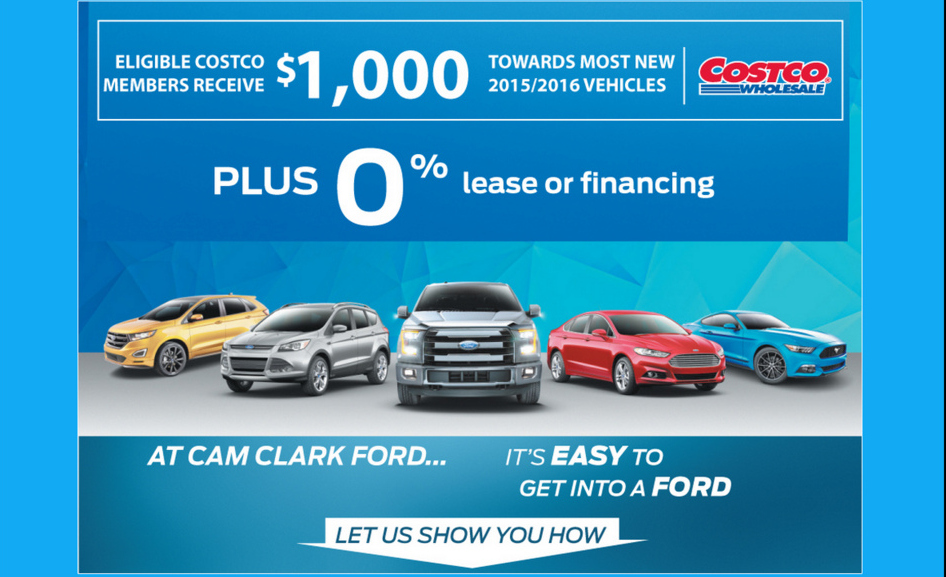 AUG 12: CANMORE, AB Rolling Sculpture 12th Annual Show and Shine Ken 403-688-9980
AUG 12: PRINCE ALBERT, SK Klassic Kruisers Kar Klub 26th Annual Show and Shine 306-961-7259
AUG 12-14: SPRUCE GROVE, AB Cruise Parade and Car Show
AUG 13: EDSON, AB  Custom Cruisers Car Show Gerry 780-723-0368
AUG 13: OKANAGAN, BC Skaha at the Falls Show and Shine 250-473-7454
AUG 13: DYSART, SK  Museum and Car Show Days  wagon rides
old time music museum tours 1st , 2nd and 3rd peoples choice  CASH prizes 2nd Saturday in Aug every year
AUG 13: RED DEER, AB Mopars at the Parkland Mall Show and Shine Robin 403-340-1260
AUG 13: HARRISON HOT SPRINGS, BC   4th Annual Harrison Hot Springs Show and Shine Hosted by the Cooters Car Club and The Westcoasters Car Club When: 8a.m. to 4p.m. Admission: Free
> Registration: Free Registration Open to all makes and Models and years Lots of door prizes 50/50 dash plaques live band , sweet ride awards , fast & loud awards. Info: 604.491.3306  buckleyjeb@gmail.com or  604. 796.3044 dhbruins@gmail.com Website: www.tourismharrison.com/lakefront-car-show
> 08/13/2016
AUG 13: HUMBOLDT, SK Hot Cars in the City 306-682-2652
AUG 13: COALHURST, AB  Show and Shine Lawrence 403-381-4138
AUG 13: STRASBOURG, SK LVMBA 9th Annual Show and Shine and Swap Meet
AUG 13: MEDICINE HAT, AB Cypress Rod and Custom 30th Annual Show and Shine Les 403-526-0545
AUG 13: HARRISON HOT SPRINGS, BC   4th Annual Harrison Hot Springs Show and Shine Hosted by the Cooters Car Club and The Westcoasters Car Club When:  9a.m. to 5p.m. Admission: Free
Registration: Free Registration Open to all makes and Models and years Lots of door prizes 50/50 dash plaques live band , sweet ride awards , fast & loud awards. Info: 604.491.3306  buckleyjeb@gmail.com or  604. 796.3044  dhbruins@gmail.com Website: www.tourismharrison.com/lakefront-car-show
08/13/2016
AUG 13: GLADSTONE, MB Glory Days Car Club Orphan Car Show 204-320-1708
AUG 13: CALGARY, AB Bearspaw Lions Show Your Heart Show and Shine 403-351-7074
AUG 13: ARMSTRONG, BC Rods and Rails Cam Jammers Show and Shine
AUG 13: VANCOUVER, BC Maximum Nova Acadian Cruise 604-332-8852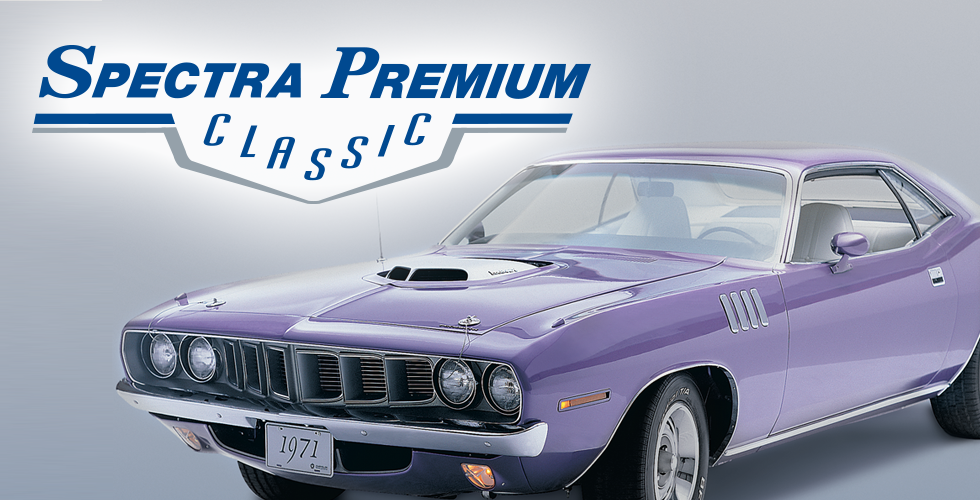 AUG 14: CLARESHOLM, AB Porcupine Hills Classic Cruisers Show and Shine Dave 403-625-6023
AUG 14: ALIX, AB Show and Shine on Main Street 10:30-2:30
AUG 14: SALMON ARM, BC 17th Annual RJ Haney Historical Village Show and Shine 250-832-5243
AUG 14: MILO, AB Lions Show N Shine The Milo Lions will be having their 2nd annual show N shine and 55th annual BBQ contact information is as follows: Mike Collins = 403 680-5317, mike.collins@hotmail.ca please note that it is .ca not .com
AUG 14: OKOTOKS, AB The George Poker Run,Cruise and Show and Shine Corey 403-370-5275
AUG 14: KELOWNA, BC Uptown Classic Car Show 250-451-9861

AUG 19-20: DURHAM, ON Jalopy Jam Up-a pre 64 Traditional Hot Rod and Custom Car Show
AUG 19-21: BUSBY, AB Blue Suede Music Festival
ea at the grounds
AUG 19-21: SASKATOON, SK Show and Shine Weekend
AUG 19-21: RED DEER, AB Bronco Round-Up Canada 2016 It will start on Friday August 19 with a meet n greet and show n shine. We kick off Saturday August 20 with a pancake breakfast and then hit the road for a 250 km poker rally ending back in Red Deer. Mud n fun for those who want will be part of the rally. Supper and entertainment on Saturday evening and finally a casual Sunday BBQ at a rustic rural location. A perfect spot to "Round-up" all those ponies. We will be raising awareness and funds for the Alzheimer's Society as well.
AUG 20: REDWATER, AB Discovery Days Mary 780-940-6076
AUG 20: SPRINGBROOK, AB Charity Show & Shine
The 4th annual Springbrook Shakedown will be held at the Springbrook Multiplex again next year. All proceeds are put back into our community.
Located at the Red Deer Airport, Springbrook Alberta.
Registration is by donation & starts at 11:00 AM. Show hours 1:00 PM – 5:00 PM. Entertainment, vendors, BBQ.,& more.
AUG 20: PONOKA COUNTY, AB 4th Annual Shown 'n Shine at Johnson Beach Campground, Red Deer Lake, Ponoka County, Alberta.  Open to all makes and models – no fees.  Just come out and mingle with fellow enthusiasts for the afternoon or spend a few days camping with us.  We are located approx. 25 minutes east of Ponoka.  From Hwy 53, take Range Road 221 north for approx. 7 Kms.  Turn left at the "Y" and follow the road (all paved) into the campground.  Contact Steve at 780-372-3884 for more info.  Hope to see you!
AUG 20: COCHRANE, AB Hwy 22 & 567 10th Annual Springhill Charity Show and Shine 403-804-6240
AUG 20: ALBERTA BEACH, AB  Annual Car Show Joan 780-924-2186
AUG 20: CALGARY, AB Northern Mopars 27th Annual Show and Shine Capitol Hill 403-243-4703
AUG 20: SHERWOOD PK, AB Endless Summer 16th Annual Show and Shine Tom 780-886-9951
AUG 20: SPRUCEVIEW, AB Glennifer Lake 4th Annual Show and Shine Stephen 403-370-1080
AUG 20: PORT MCNEIL, BC Orcafest Show and Shine 250-956-3131
AUG 20: ROCKY MOUNTAIN HOUSE, AB 100 FT Shootout 403-845-5425
AUG 20: MAPLE CREEK, SK Creek Classics 15th Annual Show and Shine 306-662-7419
AUG 20-21: NEW HAMBURG, ON Moparfest Canada's Largest All Mopar Car Show New Hamburg Fairgrounds

AUG 21: EDMONTON, AB T-bird Club Open Show and Shine Harold 780-930-2165
AUG 21: LANGLEY, BC GVMA's Annual Round-Up George Preston Arena, 20699 – 42nd Avenue For more information, please check our website: wwhttps://mystarcollectorcar.com/wp-admin/post.php?post=23751&action=editw.gvma.org
AUG 21: SIDNEY, BC Torquemasters Car Club Auto Extravaganza
AUG 21: WESTASKIWIN, AB   Car Show taking place Aug. 21 2016, at Peace Hills Adventist School as a fundraiser. Show will take place from 10:00 am untill 3:00 pm, registration will be from 8:00-10:00 am the morning of. $10.00 per vehicle to register for the show. All proceeds will go to PHAS to help fund new playground equipment. On site concession so food will be available.
AUG 21: GRAND FORKS, BC Park in the Park 250-442-3775
AUG 21: LANGLEY, BC 33rd Annual Mustang Roundup 604-858-6763
AUG 21: EDMONTON, AB AMOA 6th Annual All-Ford Show and Shine Daryl 780-446-6690
AUG 21: VICTORIA, BC Vancouver Island Motor Gathering 250-385-6737
AUG 21: LADNER, BC 13th Annual Classic Cars/Quilt Walk 604-946-0388
AUG 21: DUNCAN, BC Beverly Corners Show and Shine 250-748-1314
AUG 21: ABOTTSFORD, BC 33rd Annual Hougen Park Show and Shine
AUG 21: CALGARY, AB Rocky Mountain Goats All GTO Show and Shine Ralph 403-608-1716
AUG 21: HIXON, BC 14th Annual Car and Bike Show and Shine 250-998-4735
AUG 21: PORT COQUITLAM, BC Downtown Car Show 604-464-1490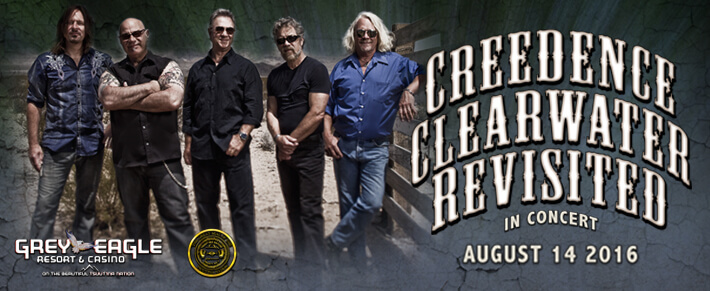 AUG 26-28: GUELPH, ON Ribfest 2016 and Car Show
AUG 26: SUNDRE, AB Classic Car Show and Shine 11am-2:30pm at the New Sundre Lodge BBQ lunch at noon $5.00 per person (fundraiser for Lodge Auxiliary)
AUG 27: CRESTON, BC 28th Annual Classic Cruisers Car Show Rick 250-428-5122
AUG 27: FAIRVIEW, AB 22nd annual Street Spectacular show and shine Main Street Fairview, Alberta Contact Elaine at 780-835-4674 or
Ron at 780-835-5413
AUG 27: TABER, AB Corn County Cruisers Show and Shine Brian 403-394-3585
AUG 27: RIMBEY, AB Rock'n Rimbey  Pancake breakfast, show and shine, rally, cruises supper and dance. Rain or shine, fun for the whole family! www.rocknrimbey.com  or call Terry 403-358-8141
AUG 27: PIGEON LAKE, AB Village at Pigeon Lake Show and Shine Car Show
AUG 27: CHESTERMERE , AB  Chestermere Car Show holding their 15th annual show to support the many animal rescues in and around the area of Chestermere. All proceeds to charity! A fun day of cars, bikes, trucks and more!Free to general public! $10 to enter Show ' n ' Shine……. All most welcome! Chestermere Rec Centre 201 West Chestermere Drive 11am to 4 pm Trophies and raffles 3 pm Contact emargsmart@hotmail.com 403 272 5354 Text 4036515148

AUG 28: CALGARY, AB 3rd Annual Show Your Ride For Brandon:
It brings together everyone involved in the car community in one location with no judgement no matter what you drive. This event also raises awareness about how my son was killed, the dangers and devastation brought to innocent lives by impaired driving. We also have a petition that is presented at the event to change the laws regarding drunk driving.Last year we raised 16,500 for a endowment at SAIT in the mechanics program in Brandon's name (which is what he would have done had he been able to graduate). This year we are raising money for a victims fund, 2 scholarships, and the kids cancer camp. Donations are greatly welcomed and needed to fund this event. Calgary for Show Your Ride for Brandon 2016. 10-5 (registration starts at 7 am) at 2771-2 ave SE Calgary Alberta.
AUG 28: NORTH VANCOUVER, BC Harbourside Show and Shine 604-990-0577
AUG 28: MARKERVILLE, AB Creamery Show and Shine 10:am-4:oo pm Complimentary homemade pie & ice cream for participants. Burgers on the grill in the Creamery Courtyard Contact Rick Johannson at 403-304-5358
AUG 28: ST THOMAS, ON  3rd Annual Gurr Auto Palooza Car "Show and Shine" to encourage many people to come join in a great day, raising support for the St Thomas Caring Cupboard. It runs from 10 am – 2pm. Entrance fee is  non perishable food or personal items to donate to our local food bank.  Commemorative dash plaques for the 1st 50 cars. Lots of door prizes for the car show participants.  For more information just visit www.gurrauto.com
CLICK HERE to Like us on Facebook
CLICK HERE to Follow us on Twitter
CLICK HERE to Follow us on Pinterest