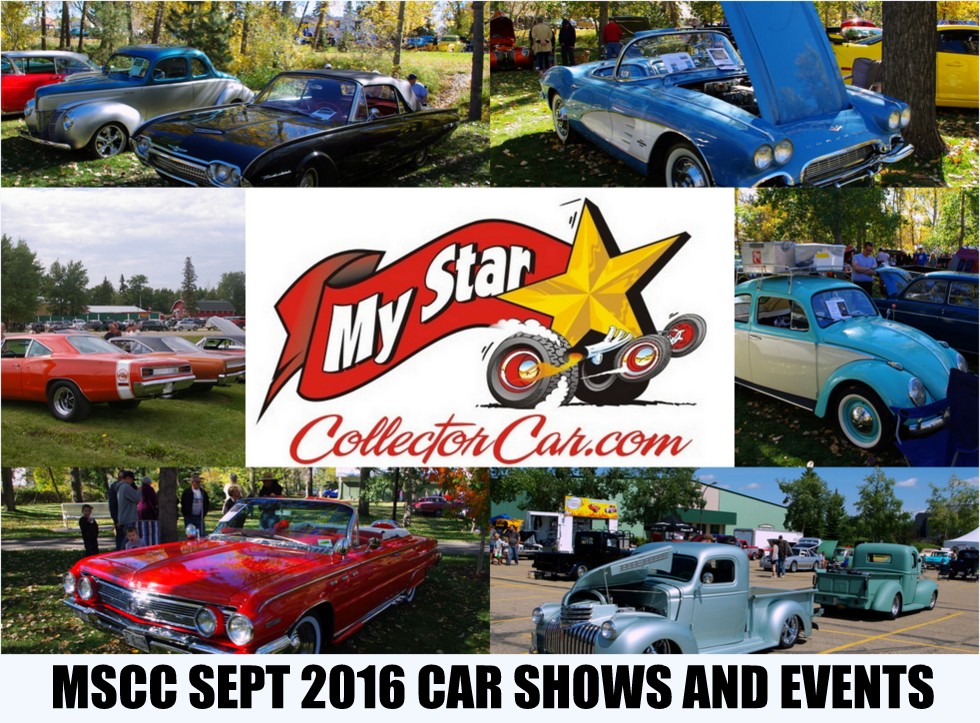 **Let us know about all your club meetings and community car shows and  we'll list them here FREE-we average 75-100,000 views per month–  Here's the MSCC

contact link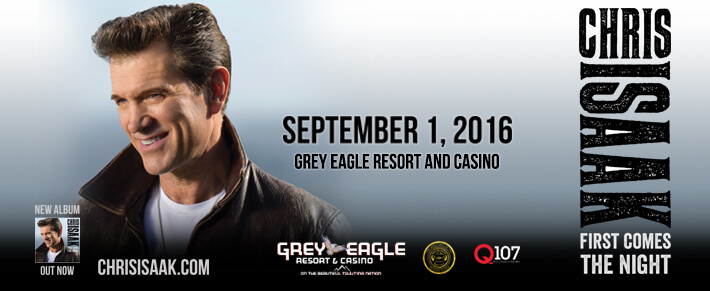 SEPT 1: RED DEER AB Red Deer Cruise Night Every Thursday Evening May to Oct 6-9pm NE Lot Parkland Mall Red Deer Dave @ 403-877-5047 reddeercruisenight.ca
SEPT 3: CRESCENT BEACH, BC Concours d'Elegance 604-980-7429
SEPT 3: DONALDA, AB Show and Shine For more information please contact Frank @ 403.883.2463.
SEPT 4: GULL LAKE, AB Breakfast Show and Shine Barry 403-304-8026
SEPT 4: ROUND HILL, AB Ag Society Harvest Show and Shine Allen 780-672-6104
SEPT 4-5: CAMPBELL RIVER, BC North Island Cruisers 24th Show and Shine Jim 250-204-5547
SEPT 5: LANGLEY, BC CFFCC Picnic in the Park 604-589-2451
SEPT 5: SURREY, BC ILWU Show and Shine 778-238-3800
SEPT 5: REGINA, SK Children's Fund Labour Day Show and Shine Kathleen 306-546-6802

SEPT 9-10 : NELSON, BC Road Kings Car Show
SEPT 9-10: SLAVE LAKE, AB Route 88 Rods and Customs Show and Shine 780-849-2033
OCT 29: CALGARY, AB 5th Annual Swap Meet 403-275-3830
SEPT 10: EDMONTON, AB All Pontiac Show and Shine held at 10727 82 Ave This show is for Pontiacs only.Shawn firehawkconsulting@hotmail.com 
SEPT 10: BROOKS, AB 17th Annual Street Rod, Car, Bike Show and Shine Warren 403-501-8878 
SEPT 10: CALGARY, AB 13th Annual Diablos Greaseball Bash Keith 403-512-5896
SEPT 10: BIGGAR, SK Show and Shine 306-948-3376
SEPT 10: FALLIS, AB Show and Shine Yvonne 780-797-3088
SEPT 10: SUMMERLAND, BC Endless Summer Show and Shine 250-494-8081
SEPT 10: BARRHEAD, AB Chariots Show and Shine 4th Annual Show and Shine Charles 780-674-3353
SEPT 10: LETHBRIDGE, AB Rob Dixon Memorial Classic Show 403-328-7755
SEPT 10: LEDUC, AB Leduc Composite High School will be hosting a Show and Shine and Vendor Fair on Saturday, September 10, 2016 from 10:00 am to 3:00 pm in the school parking lot area.  Vehicle entry is free and multiple prizes to be awarded.  Leduc Composite is located at 4308 – 50 Street in Leduc, Alberta.
SEPT 10: LANGLEY, BC Good Times Cruise-In Show and Shine 604-330-6656 
SEPT 10: CREMONA, AB 4th Annual Show and Shine Clarke 403-875-4473 
SEPT 10: ST ALBERT, AB Wheels for Wishes 2016 Edmonton Camaro and Firebird club is hosting a Show & Shine with all proceeds go to Make A Wish Foundation Northern Alberta. 10am-4pm
Min. $15/Car 24 Boudreau Road
SEPT 10: LANGLEY, BC Good Times Cruise-In Swap Meet Show and Shine 604-530-6656
SEPT 10-11: VANCOUVER, BC Supercar and Concours d'Elegance 604-612-9784
SEPT 10-12: EDMONTON, AB Toy Rod Run and Picnic Lionel 780-453-2921

SEPT 11: BELWOOD, ON Belwood Lake Car Club 5th Annual Car Show

SEPT 11: EDMONTON, AB Reach Up For Crystal Kids Show and Shine Bryan 780-984-1025
SEPT 11: SASKATOON, SK Circle Drive Alliance Church Show and Shine 306-373-5445
SEPT 11: COCHRANE, AB Classics Show and Shine  Ray 403-932-4504
SEPT 11: ABBOTSFORD, BC British Car and Motorcycle Park Picnic 604-850-1645
SEPT 11: CALGARY, AB Wild Rose Rod and Custom Toy Run Mike 403-273-5096
SEPT 11: EDMONTON, AB Grace Point Show and Shine Guy 780-489-6773
SEPT 11: CLOVERDALE, BC 3rd Annual Bill Larson Memorial Run 604-351-8275
SEPT 11: LAC LA BICHE, AB Car/bike show and shine
New life Victory Fellowship of Lac La Biche is having annual car/bike show and shine. Fall Blast event, BBQ, strongman games, wagon rides, car show/parade around town. All free!  Everyone welcome! Noon-3pm. 10001-90 Avenue Lac La Biche, Alberta
SEPT 11: VICTORIA, BC 22nd Old English Car Affair in the Park 250-652-1247
SEPT 11: ASHCROFT, BC 6th Annual Show and Shine 250-530-6656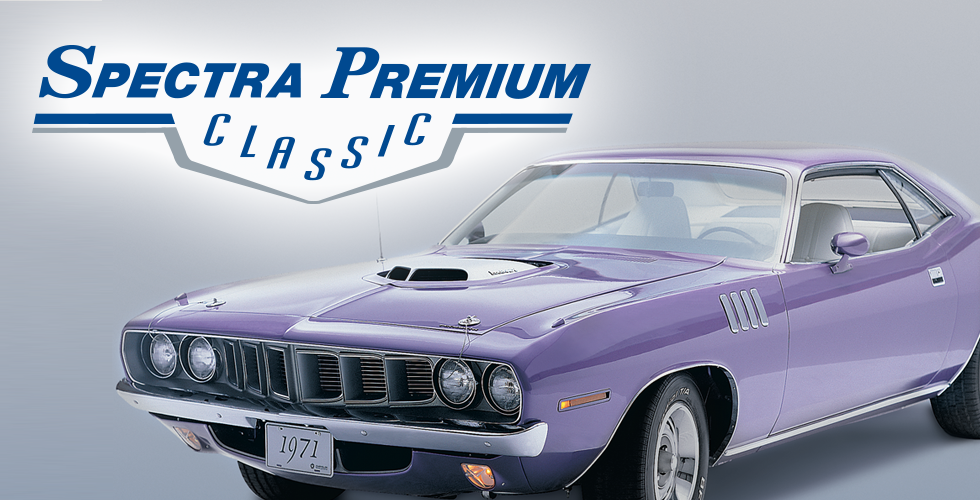 SEPT 16-17: MEDICINE HAT, AB Sunshine Classic Car Show and Street Party 403-977-3467

SEPT 16-17: RADIUM, BC Columbia Valley Classics 24th Annual Show and Shine 250-342-1257
SEPT 17: EDMONTON, AB Ritchie Community Classic Car Show 780-455-2413
SEPT 17: LYNDHURST, ON Turkey Fair Car Show
SEPT 17: CALGARY, AB Dalhousie Show and Shine Registration opens 9am – show from 10-2, BBQ, Beer Garden and Raffle neslo@shaw.ca 403-470-2458
SEPT 17: SWIFT CURRENT Cruising the Market 5th Annual Show and Shine  Ronnie 306-741-2860
SEPT 17: EDMONTON, AB Beulah Alliance Church 10th Annual Show and Shine Gerald 780-340-1984
SEPT 24: ROSWELL, GA 14th Annual United Way Car & Bike show Car and Bike Show, All Makes & Models of Vehicles are Welcome!10:00 AM – 3:30 PM Location:  General Motors Georgia IT Innovation Center  2010 Warsaw Road Hot Cars, Cool Bikes, Great Food! Free Kids Activities
Free Spectator Admission Live Music $20 Pre-Registration Fee post marked by 9/16/2016 ($20 first vehicle, $10 for additional vehicles) $25 Registration Fee valid after 9/16/2014 and day of show ($25 first vehicle, $15 for additional vehicles) Registration:  8:00 AM – 11:00 AM Trophies Awarded3 Classes:  Car-Truck-Motorcycle 
SEPT 17-18: PRINCE GEORGE, BC Annual Swap Meet 250-964-8515
SEPT 18: BRONTE PROVINCIAL PARK, ON Toronto Triumph Club presents 33rd Annual British Car Day
SEPT 18: CALGARY, AB Cars for Fun 5th Annual Show and Shine Monica 403-710-6688

SEPT 18: LANGLEY, BC Model A Swap Meet 604-980-3767
SEPT 18: KAMLOOPS, BC All GM Show and Shine 250-372-2551

SEPT 24: HIGH PRAIRIE, AB Customs and Classics Car Show 5th Annual Napa Auto Parts parking lot.
Entries to show from 10:00 am until full.
Entries are $20.00
Viewing from 11:00 am until 4:00 pm.
BBQ will be held from 12:00 pm until 2:00 pm.
Drinks sold all day.
7 prize categories including:
Door prizes main table
Door prizes kids only table
Farthest traveled
For Early entries or questions please call Cody Quevillon at home 780-523-0129, or at work 780-523-3385
www.customsnclassics.ca
cquevillon@outlook.com