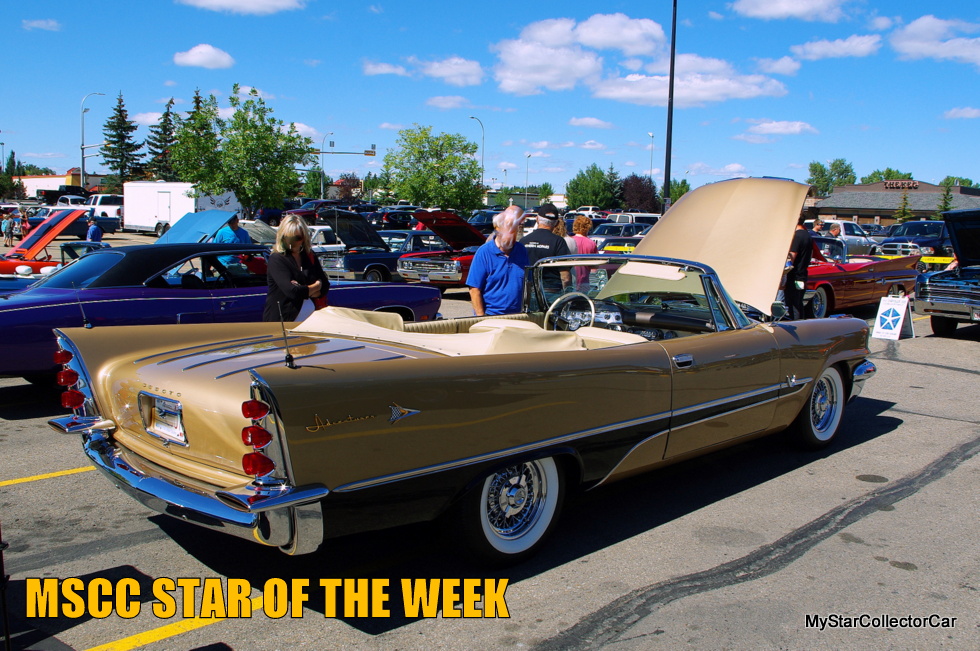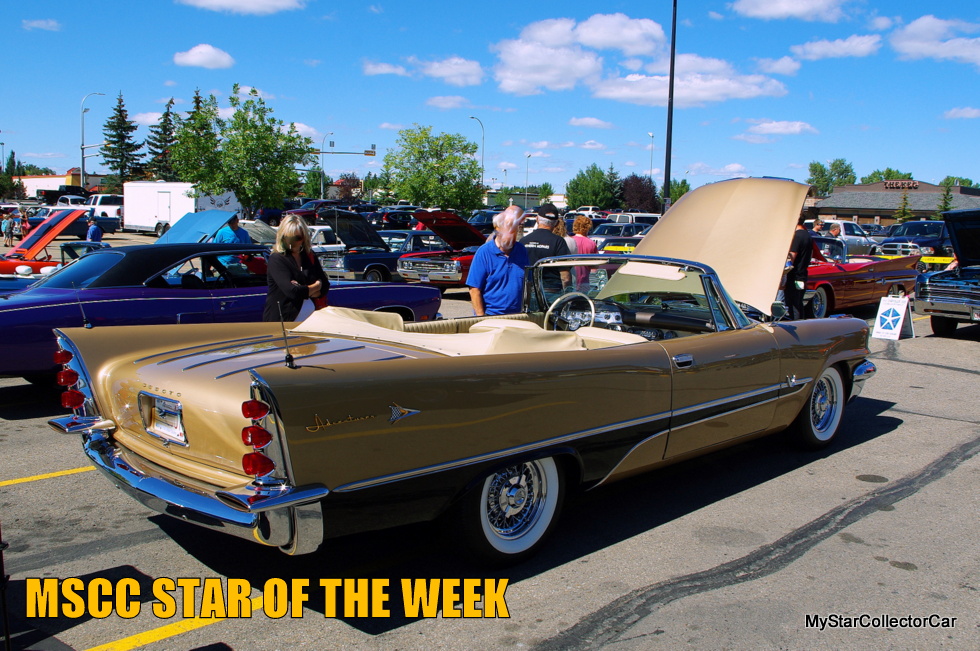 MSCC AUGUST 23 STAR OF THE WEEK: '57 DESOTO ADVENTURER CONVERTIBLE—THIS IS WHAT SEPARATES YOU FROM THE PACK
Conventional society is just that—conventional.
We're conventional because we're hardwired to take the path of least resistance so we live conventional lives where we tend to blend in-not stand out.
Most people don't break out of the pack mentality because it's pretty comfortable inside the pack.
This MSCC Star of the Week '57 DeSoto Adventurer convertible is exactly the kind of car that separates you from the pack.
MSCC AUGUST 22 STAR OF THE DAY: PUSHING THE SUMMER SUNSET RULE IN A VINTAGE CHEVELLE
The days are getting a little shorter every day as the countdown begins for the end of Summer 2015.
Weekly car shows tend to adjourn a little earlier because car guys are daytime guys so they like to head home before the sun sets.
Maybe it's the outdated electrical systems in old iron or maybe car guys like to tuck in early but when that sun starts to hang lower in the sky the vintage rides head home.
This MSCC Star of the Day Chevelle was pushing the summer sunset rule a few days ago.
MSCC AUGUST 21 STAR OF THE DAY: '37 WILLYS—WOLF IN WOLF'S CLOTHING
There are two types of hot rods.
One is show (it hunts trophies like a beauty queen) and the other is go (it hunts other rides like a wolf).
Occasionally you'll see both types of hot rod in one car.
This MSCC Star of the Day 620 horse '37 Willys is a great example of a wolf in wolf's clothing.
MSCC AUGUST 20 STAR OF THE DAY: BUICK GNX—A GREAT REASON TO NOT WRITE OFF THE 80S
The 1980s were less than inspiring days for performance.
The minivan had a death grip on sales and the SUV concept was born in the 1980s with refined versions of the Jeep.
This was a bleak era but it did have its moments.
This MSCC Star of the Day Buick GNX was a great reason to not write off the 80s because this car was a beast.
MSCC AUGUST 19 STAR OF THE DAY: FOURTH GEN T-BIRD—60S COOL AT BARGAIN RATES
Thunderbirds came in many versions because the name lasted for 50 years.
There were many versions of the T-Bird over the 11 generations of this Ford legend and most observers believe the 1st Gen (55-57) is the most iconic and valuable.
Other generations of the T-Bird have their own appeal and they come in a more affordable range for the casual buyer.
This MSCC Star of the Day 4G T-Bird is a classic example of a bargain rate, 60s cool ride.
MSCC AUGUST 18 STAR OF THE DAY: '57 PONTIAC WAGON—THEY WEREN'T ALL SURFING MACHINES
One of the hottest trends in the car hobby is the humble station wagon.
There's a marketing trend that follows every high-end wagon at an auction—it begins and ends with a surf board.
Sellers would have you believe every single station wagon ever made was built for the Beach Boys or Jan and Dean but that is myth, not fact.
This MSCC Star of the Day is a '57 Pontiac wagon and there's a good chance this old Poncho was never near an ocean because they weren't all surfing machines.
MSCC AUGUST 17 STAR OF THE DAY: WHAT EVERY OLD FARM TRUCK NEEDS IN POST-RETIREMENT
Farm trucks are treated like every other tool.
They get no special treatment, they're expected to work every day and when they can't handle that function-the end is final.
They get discarded.
This MSCC Star of the Day Dodge still has a life after retirement as a lawn ornament—what every old farm truck needs in post-retirement.
For past MSCC Stars of the Day please follow this link.
CLICK HERE to Like us on Facebook
CLICK HERE to Follow us on Twitter
CLICK HERE to Follow us on Pinterest
Please re-post this if you like this article.