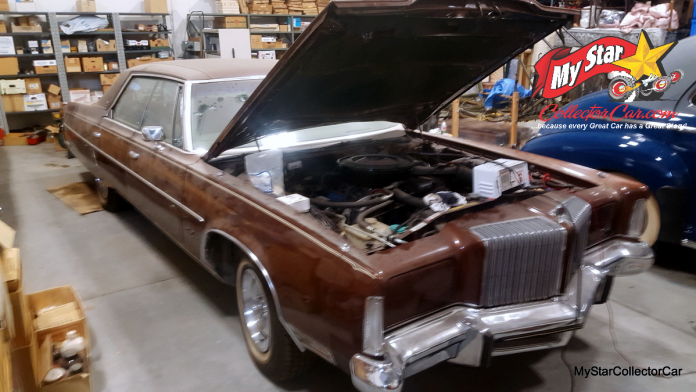 In 1994, Ted Weale became aware of an unusual guest of honor on the showroom floor in the form of a pristine 1977 Chrysler New Yorker at a local Mopar dealership in his community.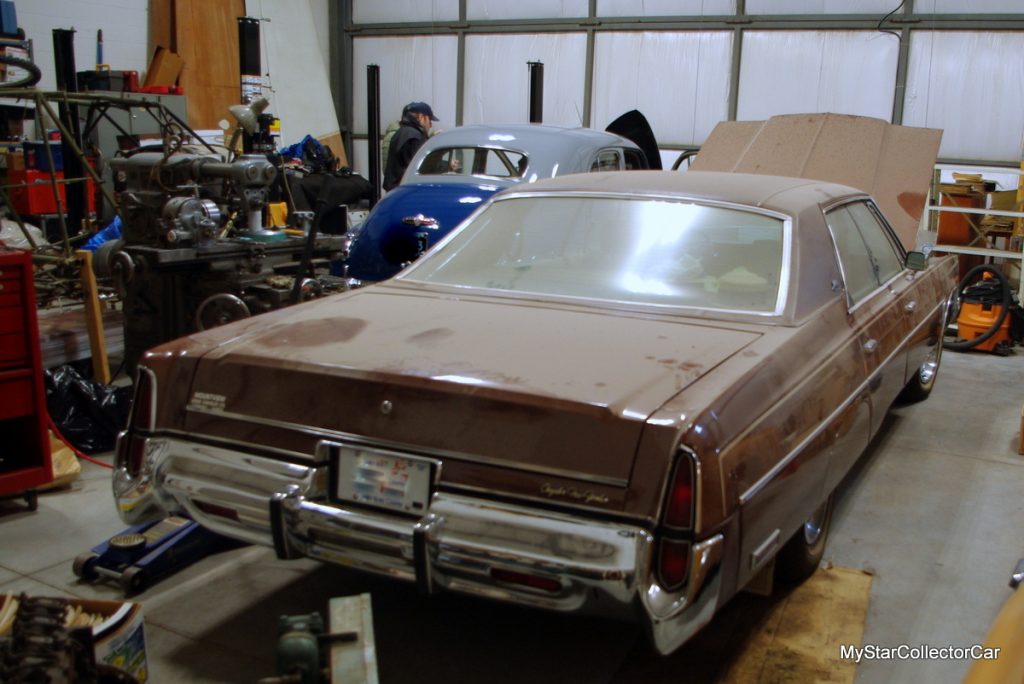 Ted told Esther "We have to see it" and Esther told Ted, "We have to buy it" when they saw the '77 New Yorker at the dealership. Ted enjoyed a long and happy marriage with his late wife, presumably because she was a car girl at heart, as demonstrated by her reaction to the New Yorker.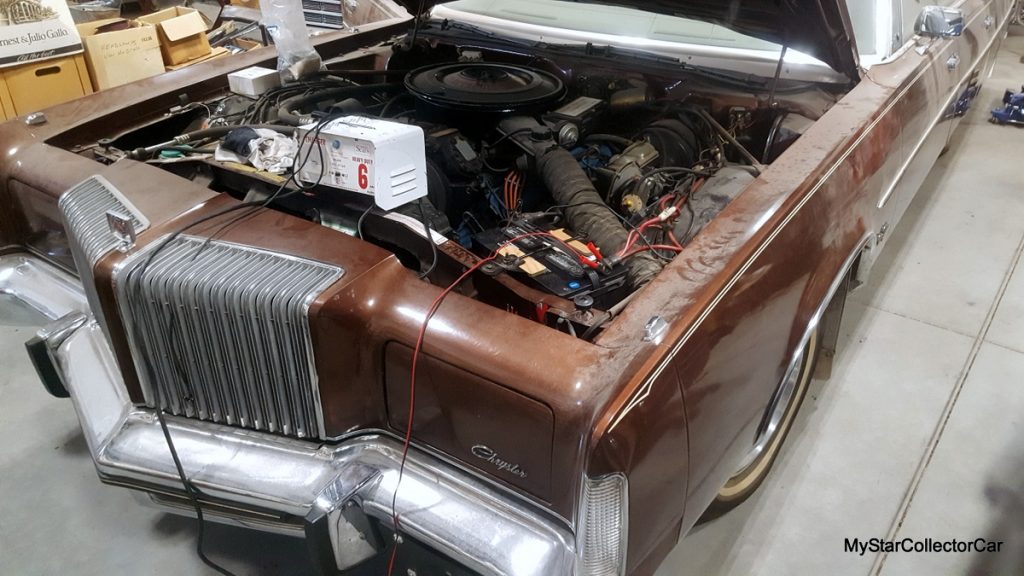 Bear in mind the early 1990s was a time when many luxury cars had shrunk down a few sizes and were small by comparison to the '77 New Yorker, a car that was only two years away from its own down-sizing in 1979.

Nevertheless, it was love at first sight for Esther and Ted was happy to support her decision to purchase the New Yorker, given its overall excellent condition. Luxury cars were typically purchased by older customers who were willing to maintain their cars and not subject them to unnecessary abuse-and the 1977 Chrysler New Yorker was a great example of this automotive philosophy.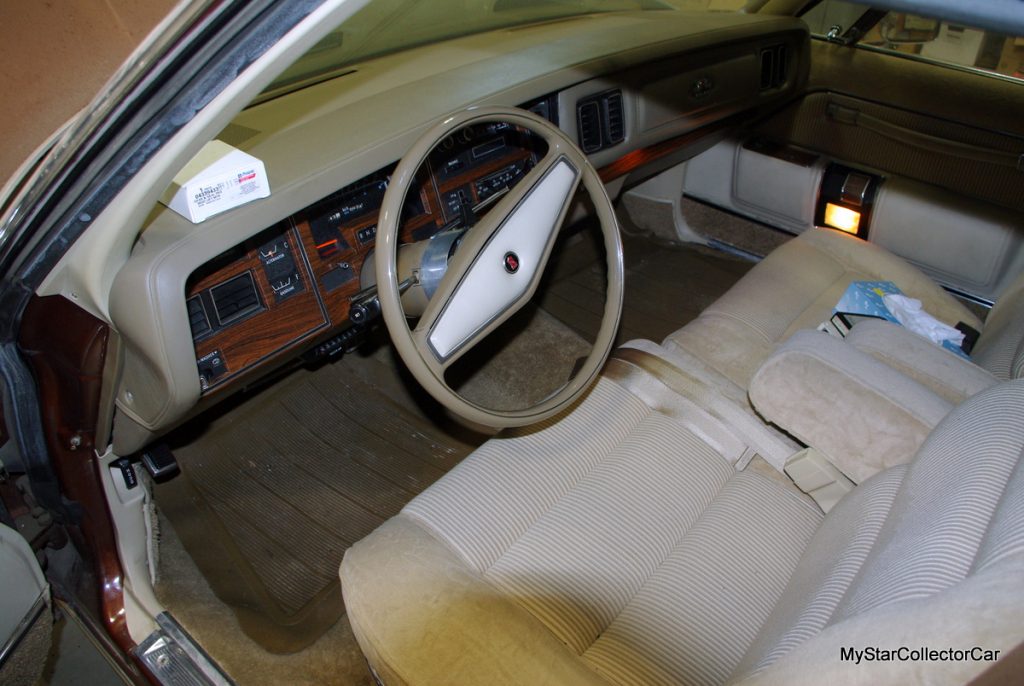 The big Mopar has every whistle and buzzer available to buyers in 1977. One of its unique features is a cooling system on the New Yorker's power steering because a large car with a big block engine is a load on a power steering unit.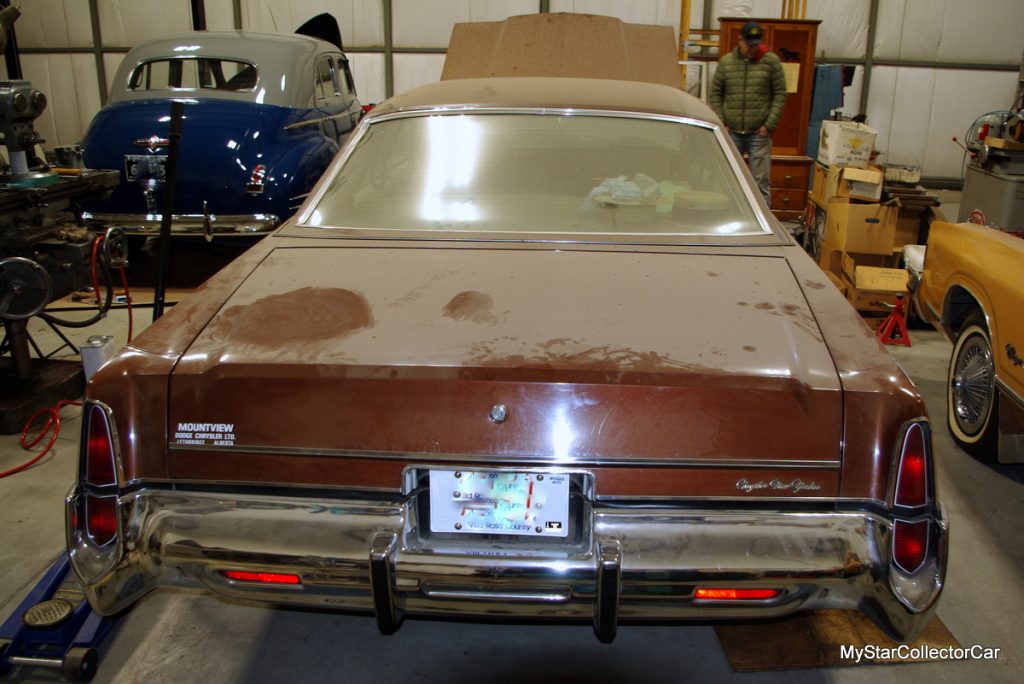 Another unusual feature under the hood is a factory-installed alternator adjuster that allows adjustments via a wrench for extra leverage.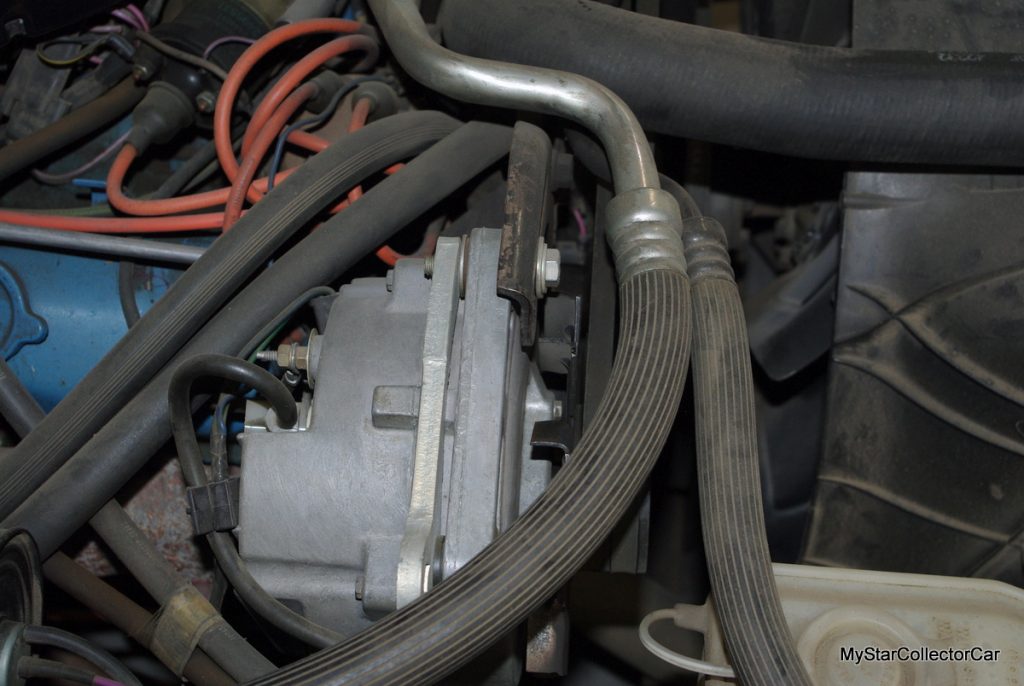 The car also has an optional vent window package, a common car feature in earlier years, but very uncommon by the late 1970s. MyStarCollectorCar readers may notice the car is equipped with an 8-track stereo that was also a factory installation.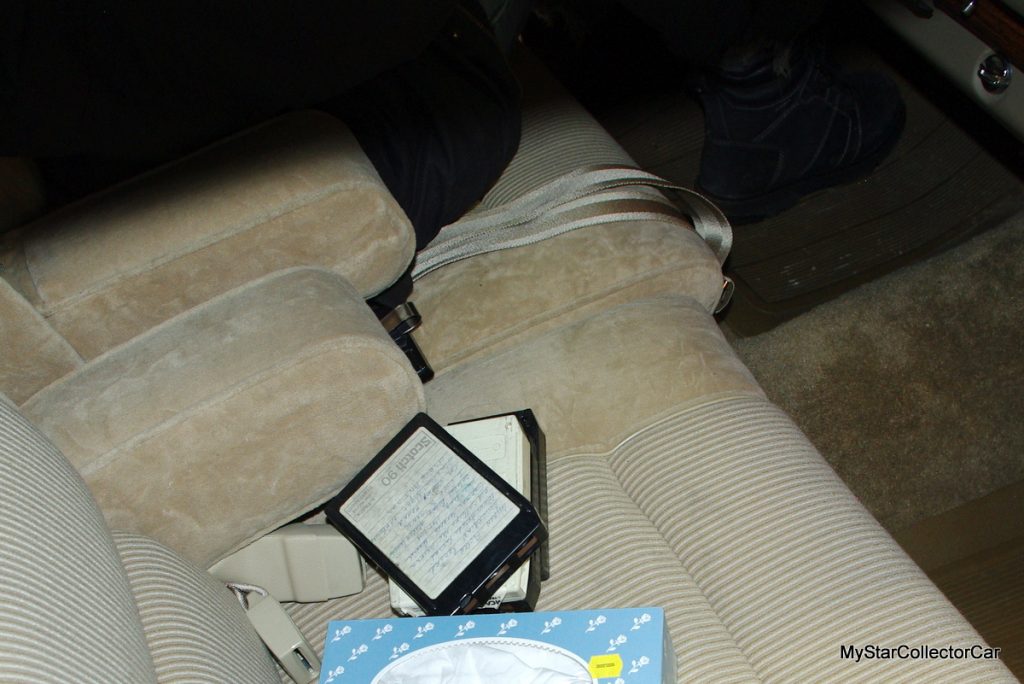 The late 1970s was a time when fuel economy was a big issue due to rising gas pump prices, so the thirsty 440 under the New Yorker's hood was not an ideal situation for great mileage numbers. Chrysler provided an unusual gas-minder in the form of a warning light that lit up in the signal light indicator mounted on the driver's front fender when the big car was under acceleration.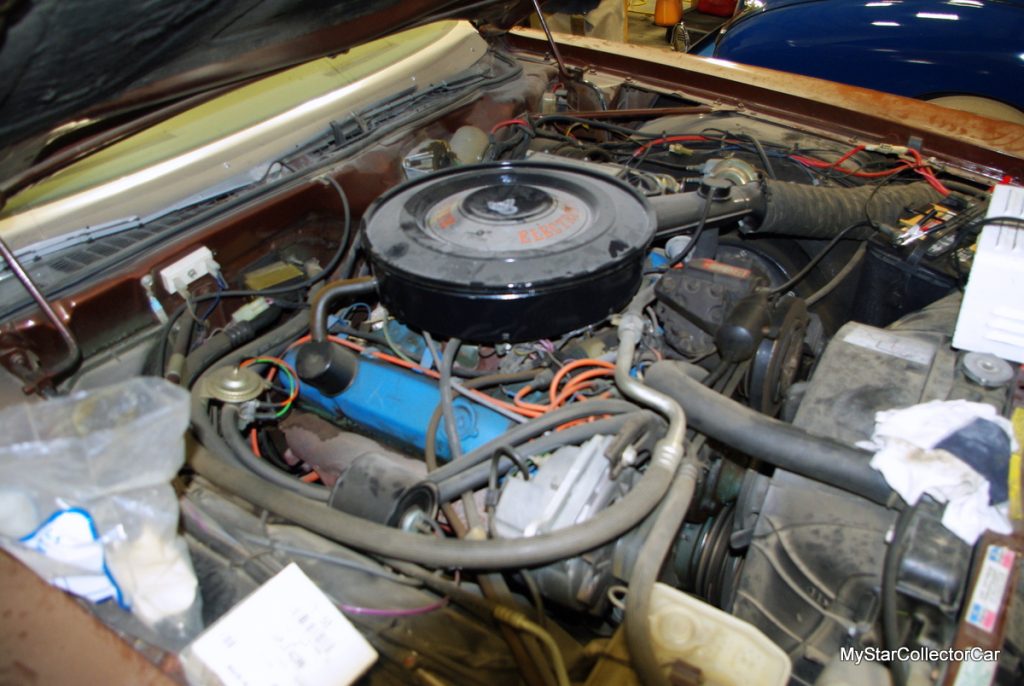 Ted is a dedicated numbers guy and told MyStarCollectorCar he was able to get 22-24 mpg "if you stay below 70 mph" in his words, but he added "If you drive it hard, you can see the gas gauge move". However, Ted is a firm believer in Chrysler's Lean Burn carburetor system because of its efficiency potential. Ted is a master mechanic with decades of experience, so he was always able to bring out the best in a carburetor.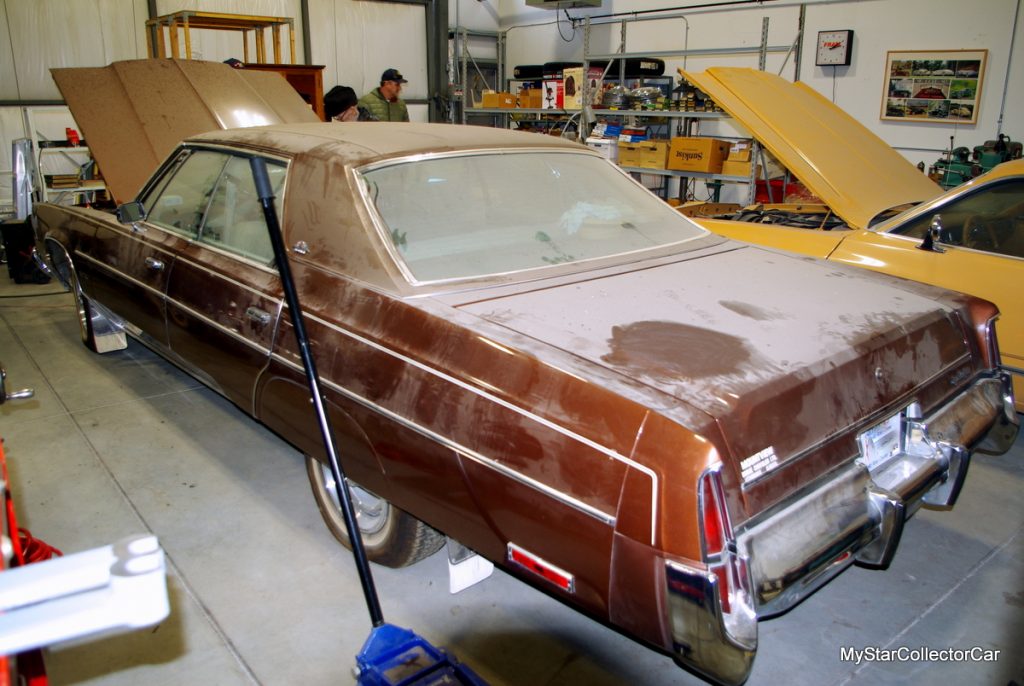 The car only has about 36,000 miles (roughly 60,000 kms) on it and has been pampered by its short list of owners, including Ted and Esther.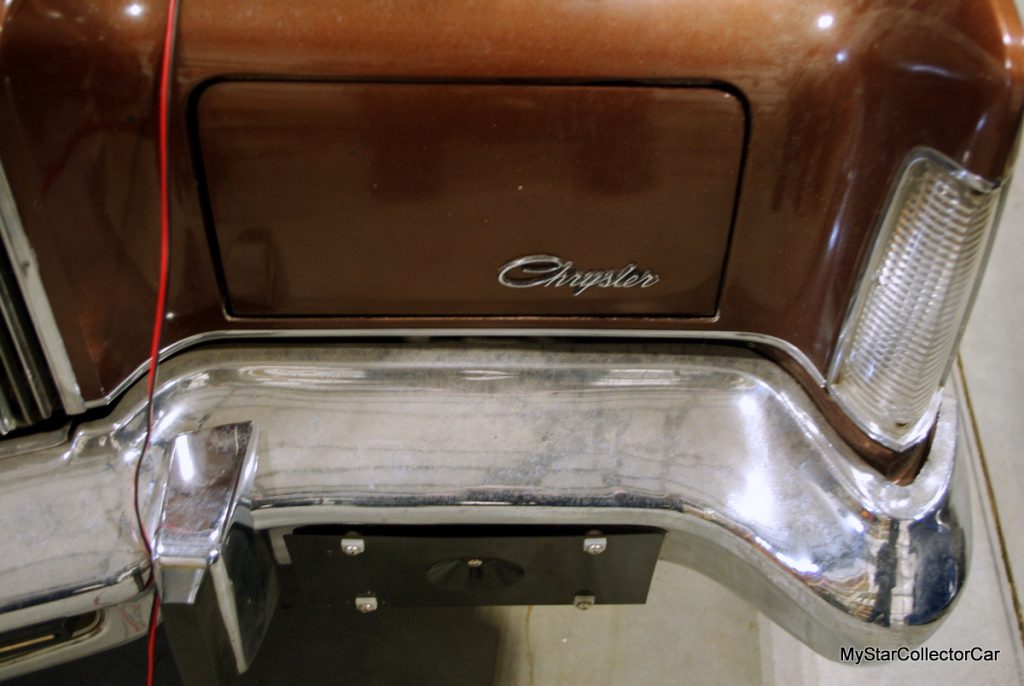 BY: Jim Sutherland
Jim Sutherland is a veteran automotive writer whose work has been published by many major print and online publications. The list includes Calgary Herald, The Truth About Cars, Red Deer Advocate, RPM Magazine, Edmonton Journal, Montreal Gazette, Windsor Star, Vancouver Province, and Post Media Wheels Section.