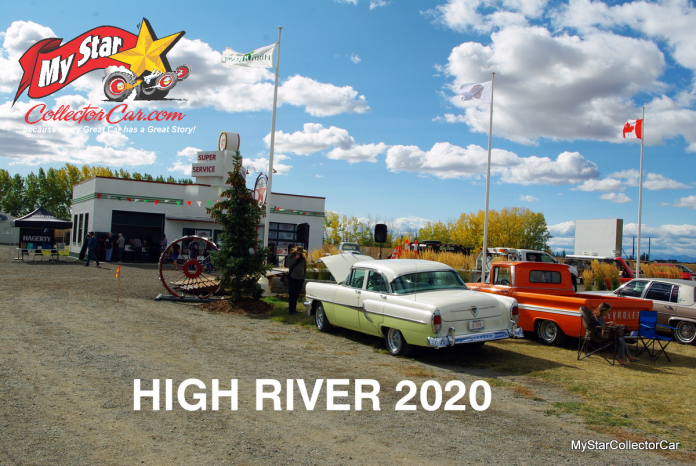 High River, Alberta Canada has an annual car show hosted by its home-town car club, River City Classics to be specific.
The show is embraced by the entire community and usually takes place in downtown High River.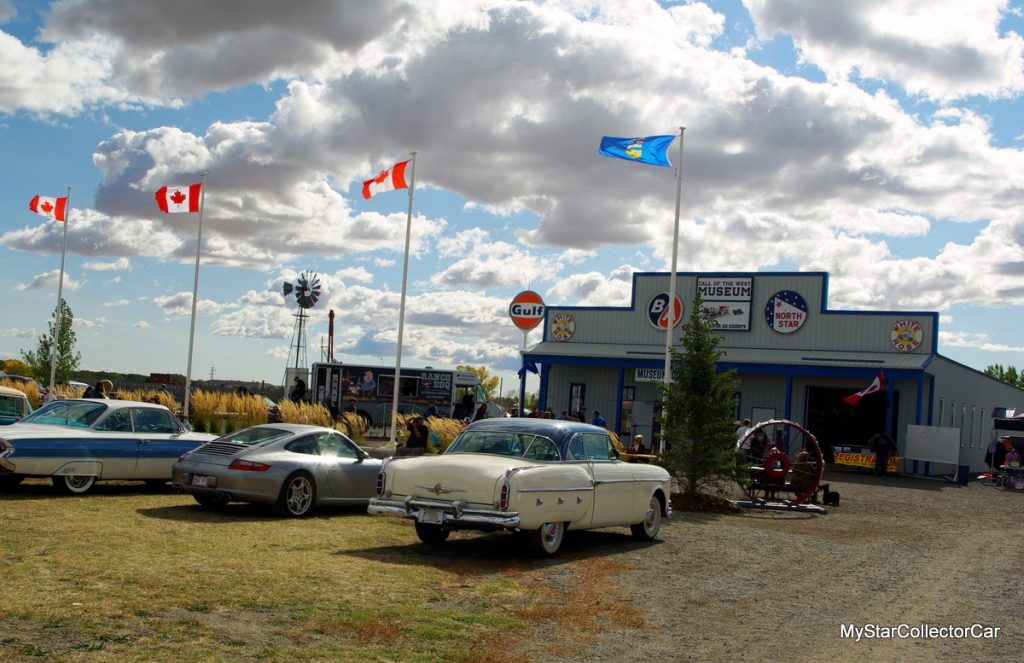 The trio of landmark highlights included an automotive museum, a real drive-in theater (Sunset Drive-in), and the River City Classics meeting hall (Eamon's Garage) that was a famous old school service station for many decades in nearby Calgary, Alberta.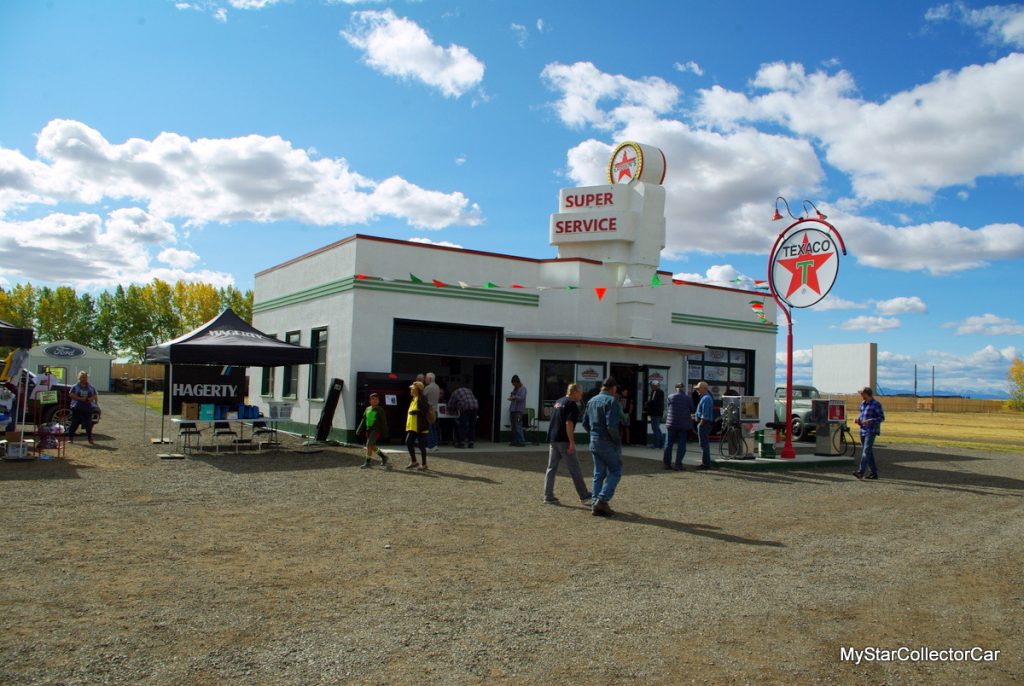 It is now one of the coolest car club buildings on the planet and was the perfect addition to the River City Classics show.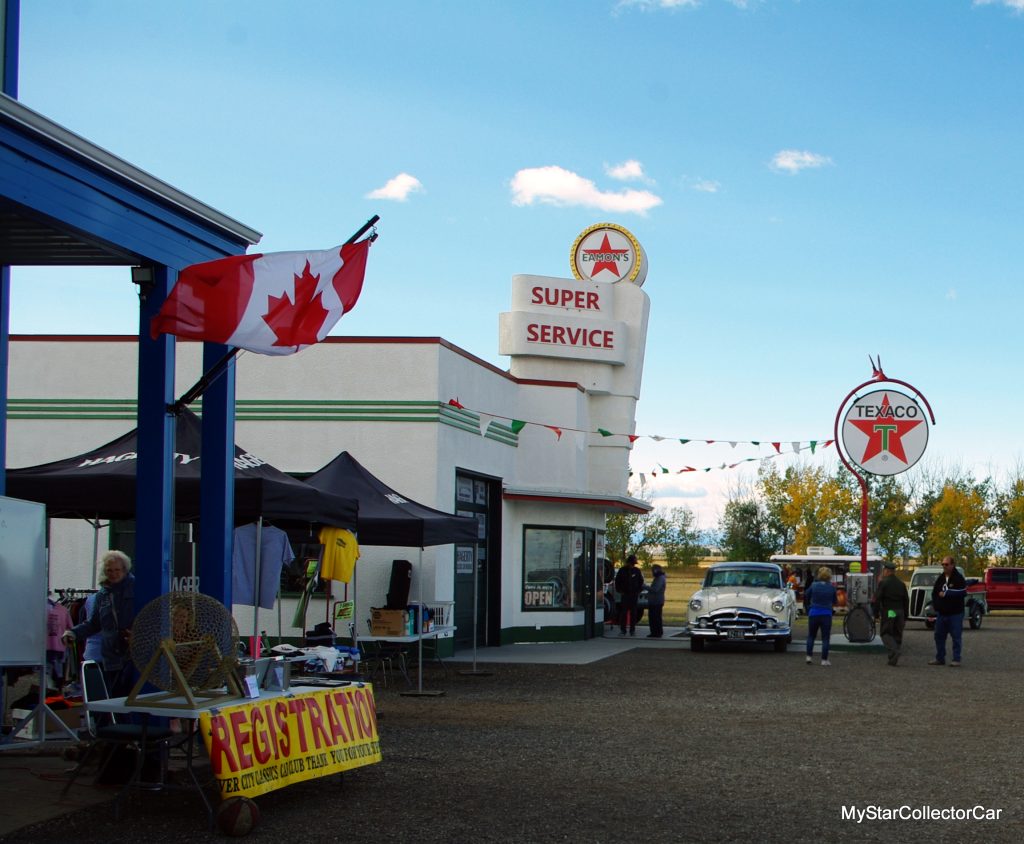 The motorized guests of honor included an incredible 1933 Ford custom hot rod with a storied history behind it, including the rod's current owner since he played a major role in the car's creation. MyStarCollectorCar got all the details about the car's amazing legacy as an award-winning show car and will share the details with our readers in a future article.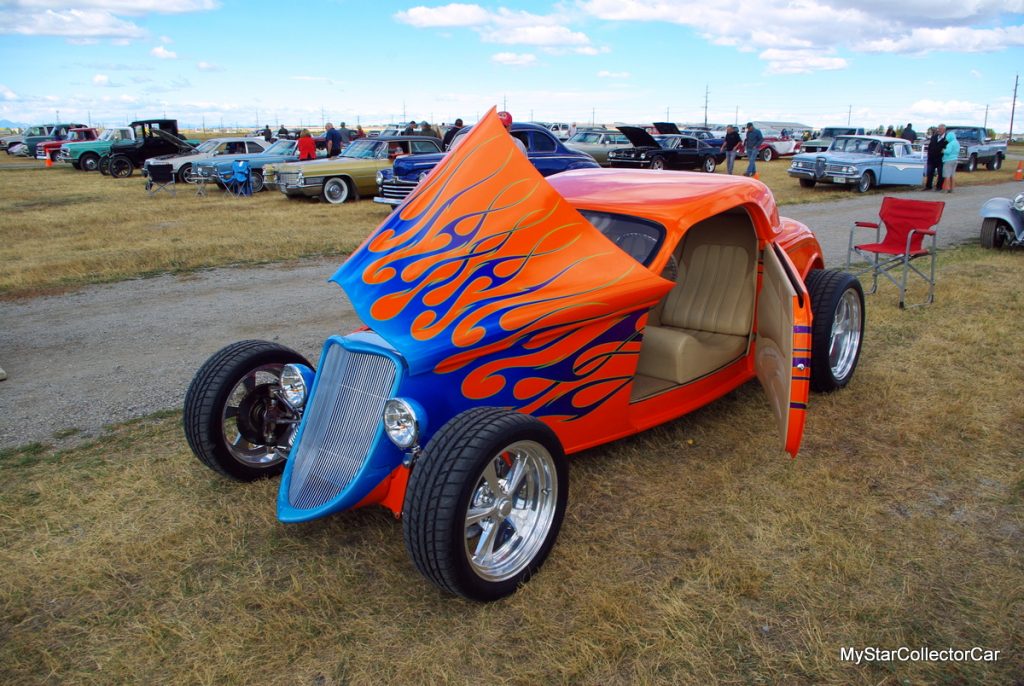 Incidentally, the current owner is considered a rock star within his car guy community because of his legendary status in the go-fast world of NHRA racing during his younger years.
At the other end of the car guy spectrum was a bone stock 1973 Chevrolet Bel Air four-door sedan with only 32,000 miles on its odometer. This Chevy sedan has a story worth telling to our MyStarCollectorCar readers and will be the center of attention for a future feature because it is a survivor car of the first order.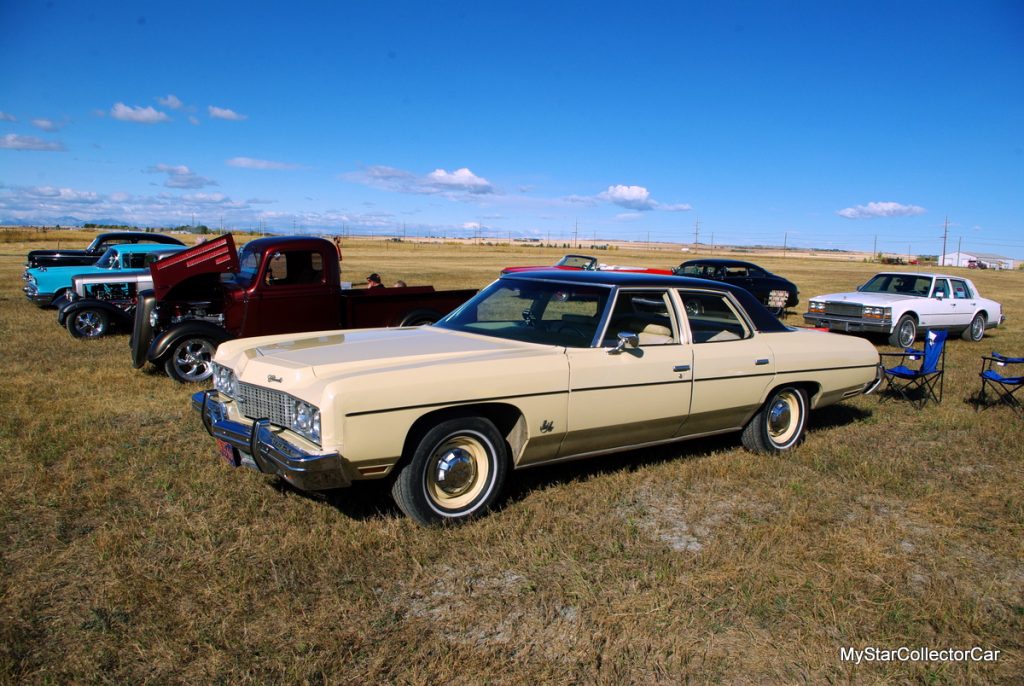 Just for the record, the '73 Chevy is a regular part of the family equation for its second owner and his two young sons whenever he has an opportunity to hit the road with them.
The High River Classics show also had a 1969 Chrysler 300 convertible with a very interesting history that involved a major flood and a difficult post-flood restoration for the car. One of the major commandments in car guy world is simple: "Thou shalt not rescue a flooded car".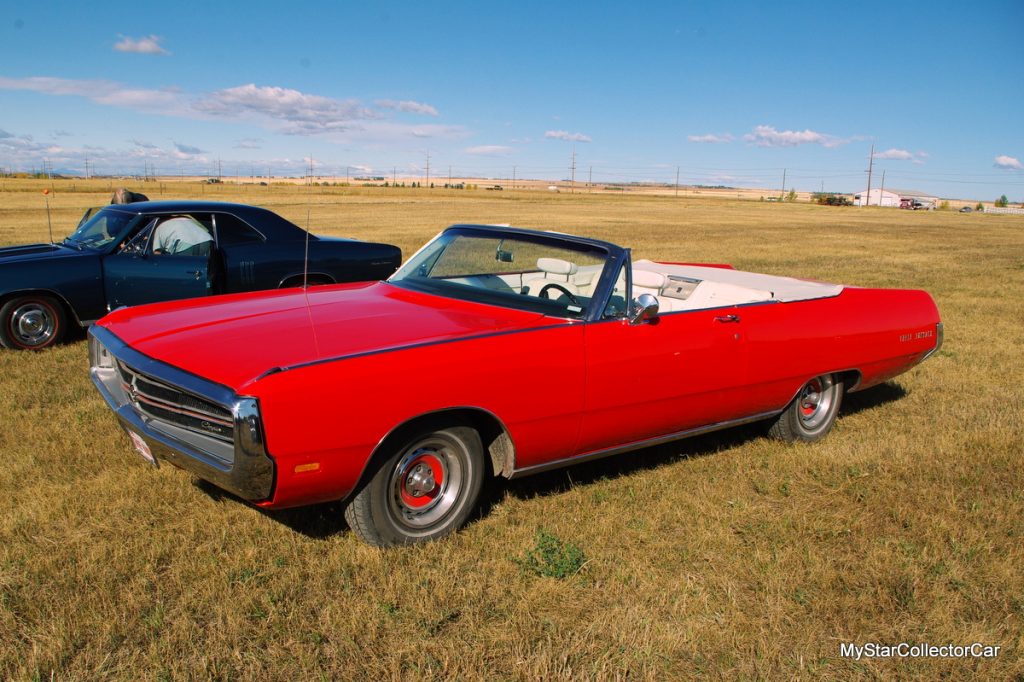 Nevertheless, the '69 Chrysler 300 convertible was a major exception to this rule and MyStarCollectorCar will reveal the details behind its rescue in a future article.
A 1950 Thames ½ ton pickup truck in stock form is a rare addition to any car show — and the High River show had one. The humble British workhorse was a conversation piece for its owners since many people had never seen one before and asked plenty of questions about the Thames (pronounced "Tems" by the way) truck.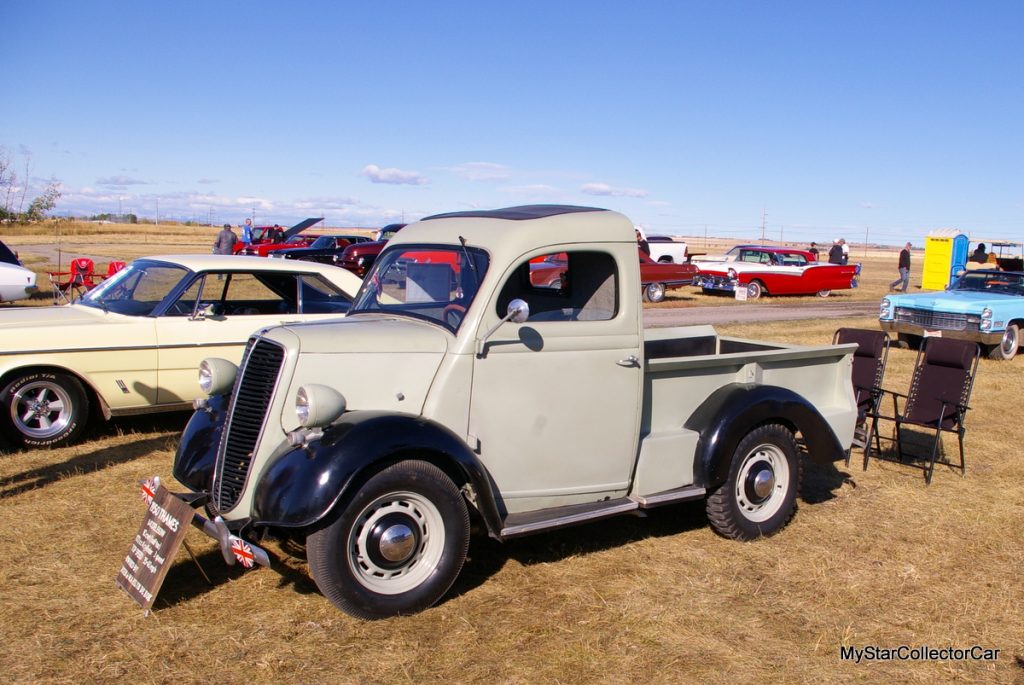 The congenial couple who owned the truck also answered our questions about their unusual British pickup and MyStarCollector will tell its story in a future piece.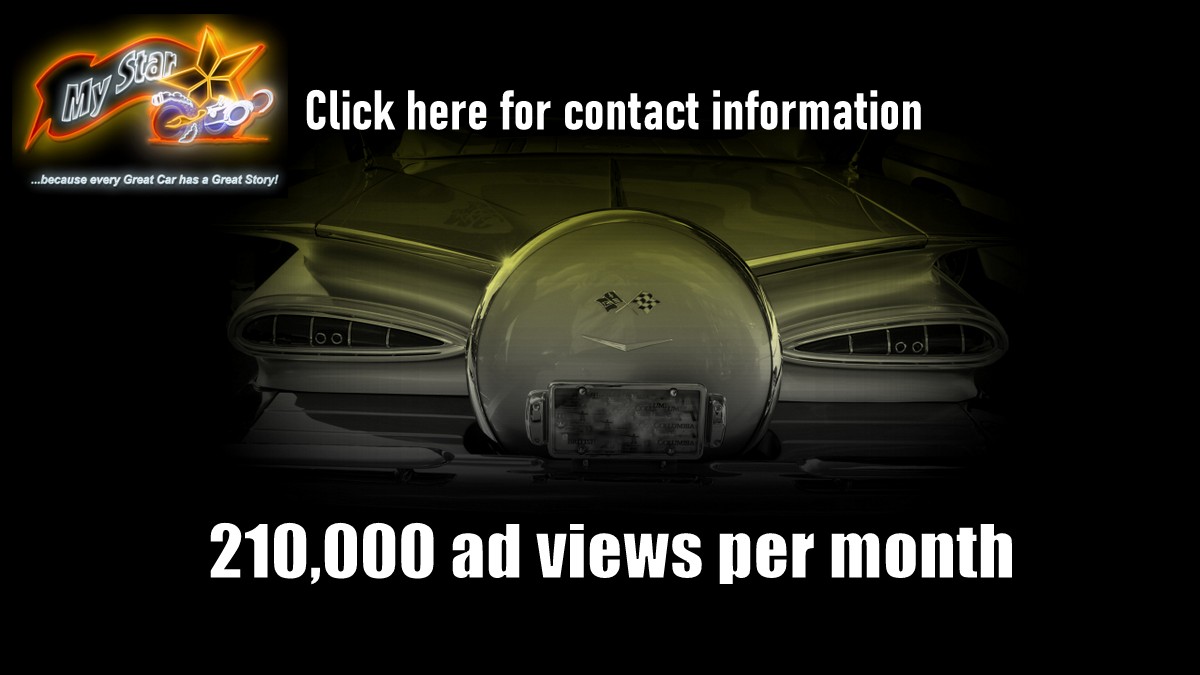 The River City Classics show also included another British import in the form of a 1974 Triumph TR6 built into a raging beast of a car by its talented owner. The stylish sports car has a unique engine under its hood (bonnet for our English readers) that makes it incredibly fast and somewhat controversial for British sports car purists.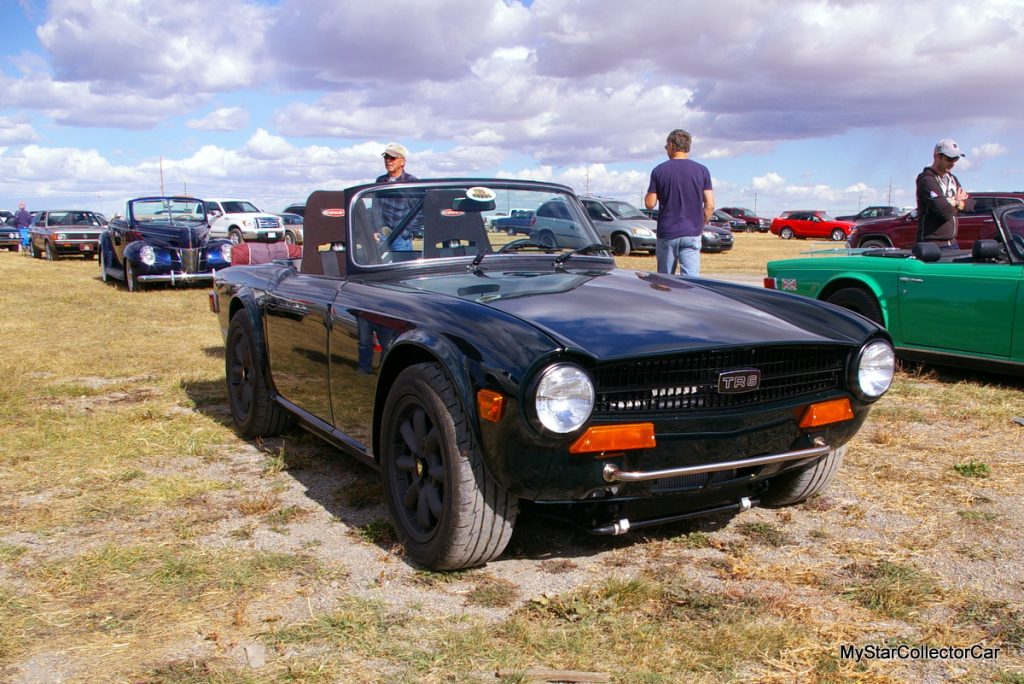 Learn all about this wild TR6 in a future MyStarCollectorCar article.
We would also like to connect with the owner of this very cool C-2 Corvette Sting Ray convertible to get the full story behind this iconic Vette if one of our readers can help us.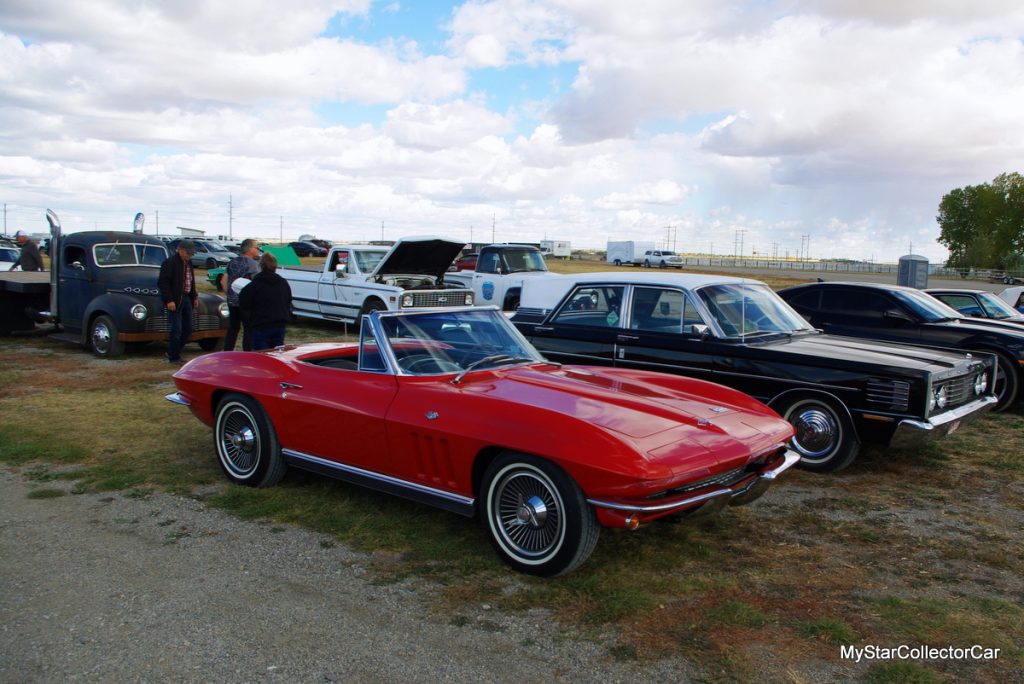 BY: Jim Sutherland
Jim Sutherland is a veteran automotive writer whose work has been published by many major print and online publications. The list includes Calgary Herald, The Truth About Cars, Red Deer Advocate, RPM Magazine, Edmonton Journal, Montreal Gazette, Windsor Star, Vancouver Province, and Post Media Wheels Section.