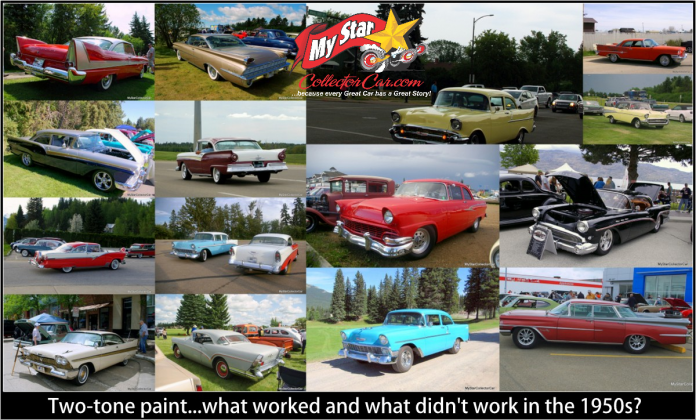 Detroit turned the 1950s into a spectacular decade because any idea – especially one that had fins – made the cut in the design studios.
The best political answer is yes and no. Why take a stand when a non-answer works? In this case, the factory two-tone paint job is a moving target because it works on some cars – but not every car – even within a specific model range.
The 1959 Oldsmobile is a great example. The two-door hardtop's roofline is low and wide, so a solid color really hits a bullseye.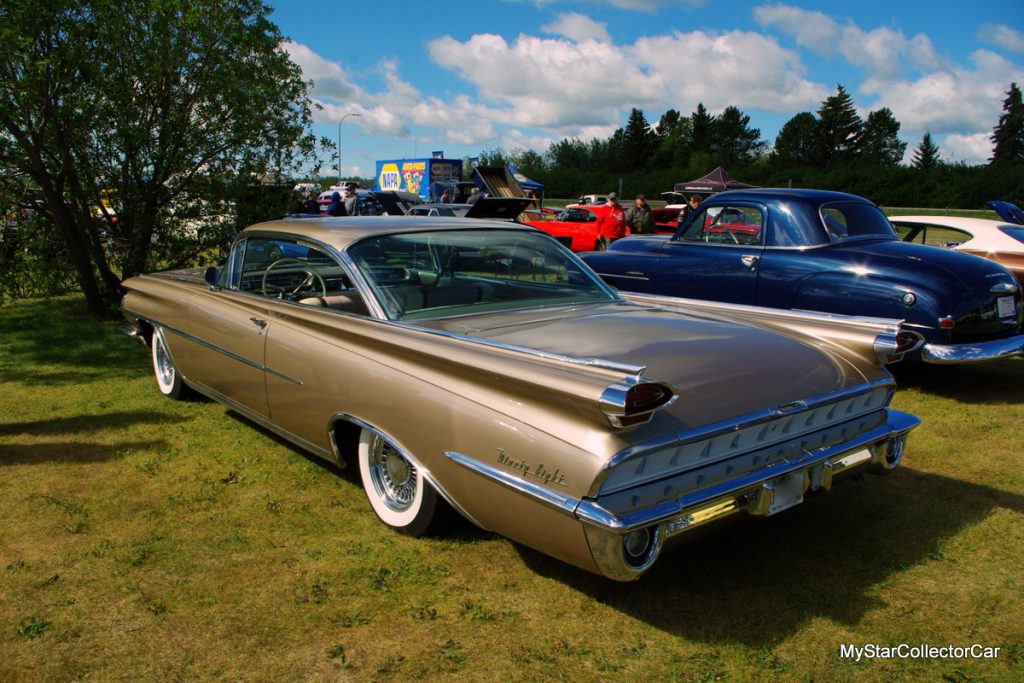 The four-door sedan is a different story because its higher roof really lends itself to a two-tone paint job.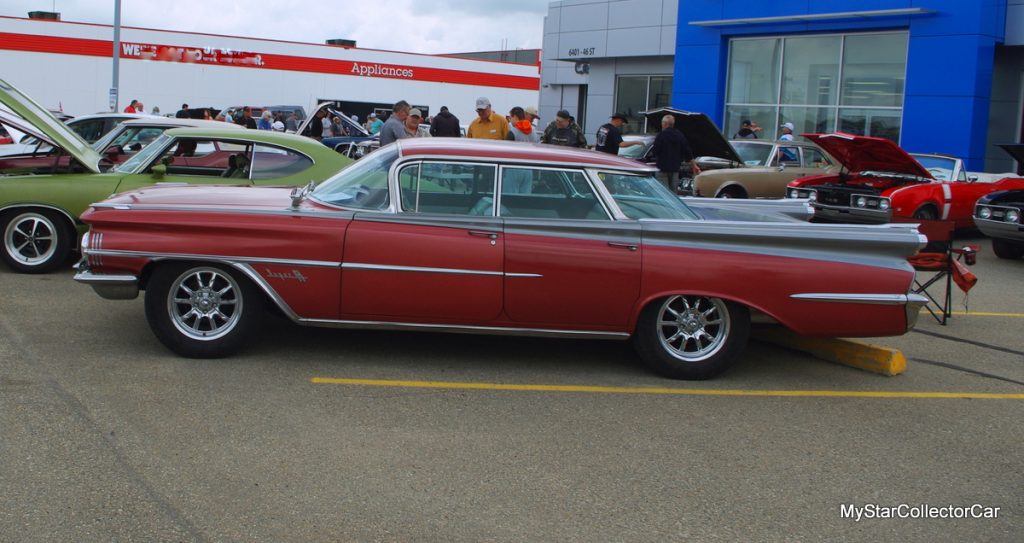 The 1955-56 Ford Crown Victoria is the opposite story because the two-tone paint seals the deal on this classic piece of 50s iron. The lines really pop under two shades of paint.
The '56 Ford two-door sedan follows another path because a two-door post looks a lot tougher (and ready to rumble) with solid paint.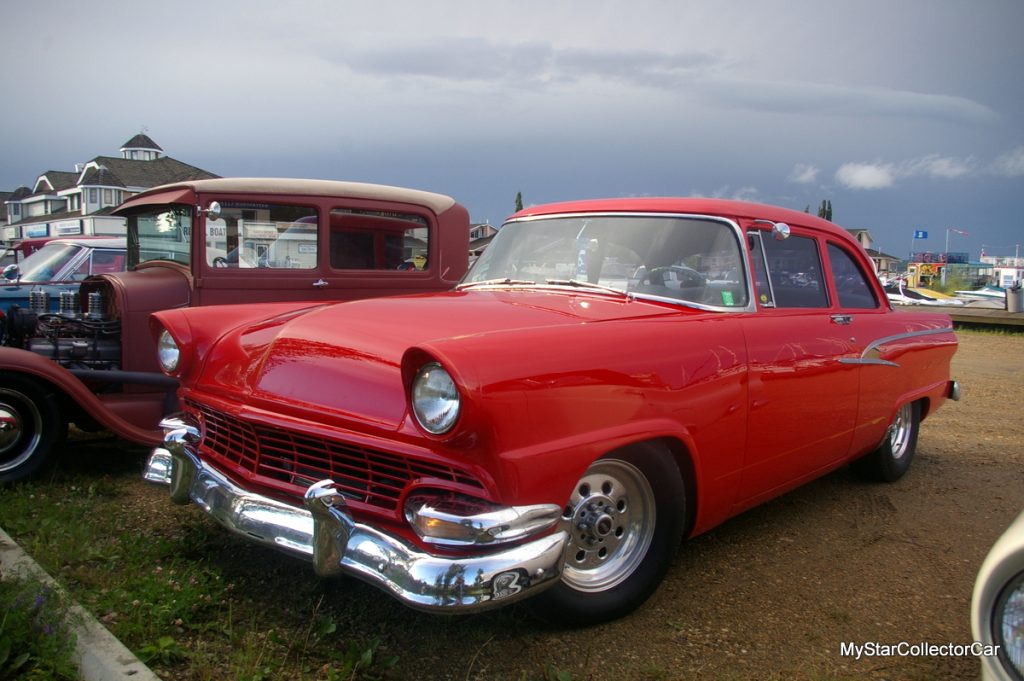 The '57 Chevy fits same pattern because a two-door hardtop or sedan with a solid paint job suits the profile of these iconic cars.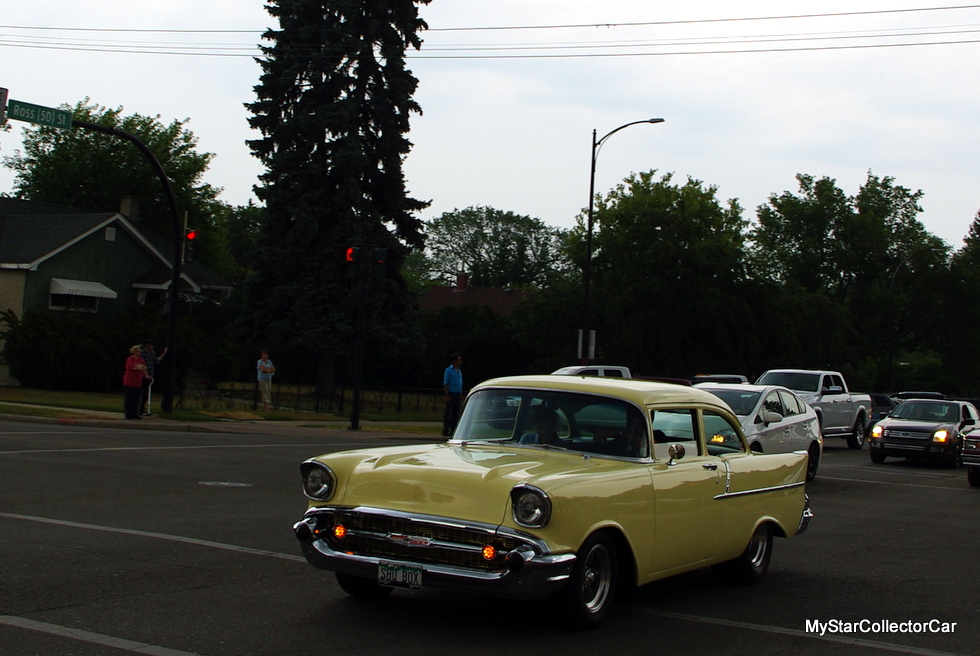 Put four doors on a '57 Chevy and you'd better have two colors.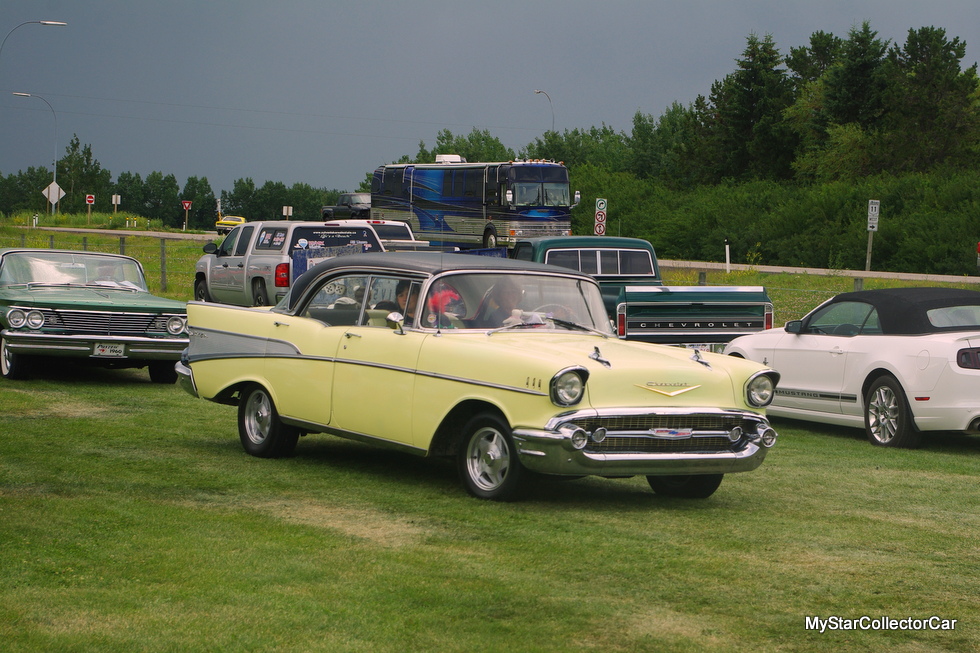 The 1956 Chevy is a two-tone car in any version.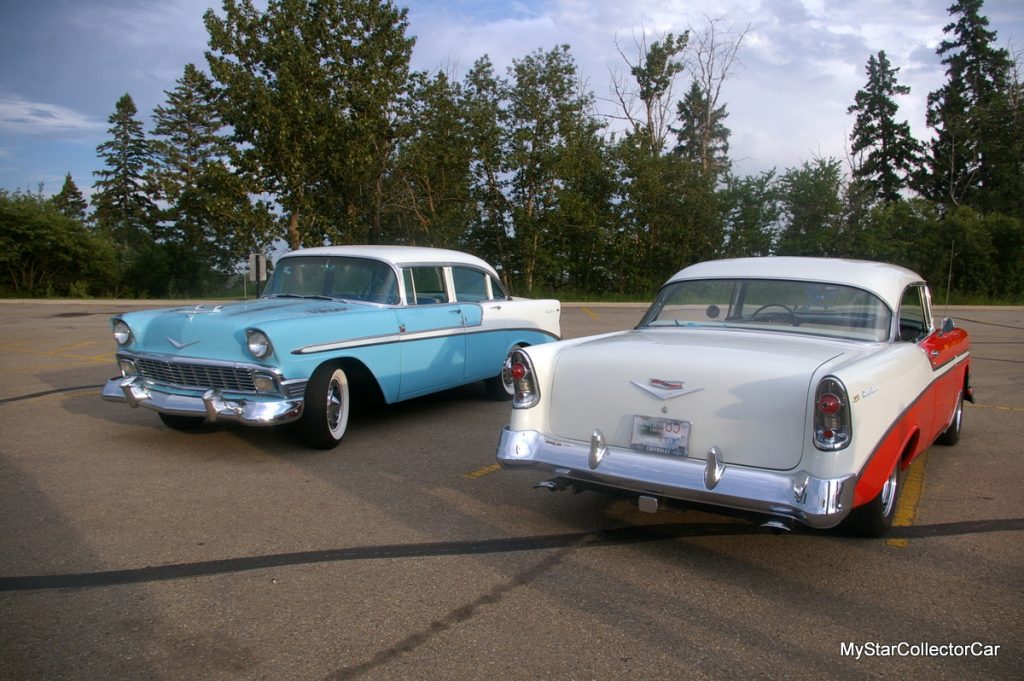 The only exception may be the two-door post, but '56 Chevys just look more natural in a two-tone.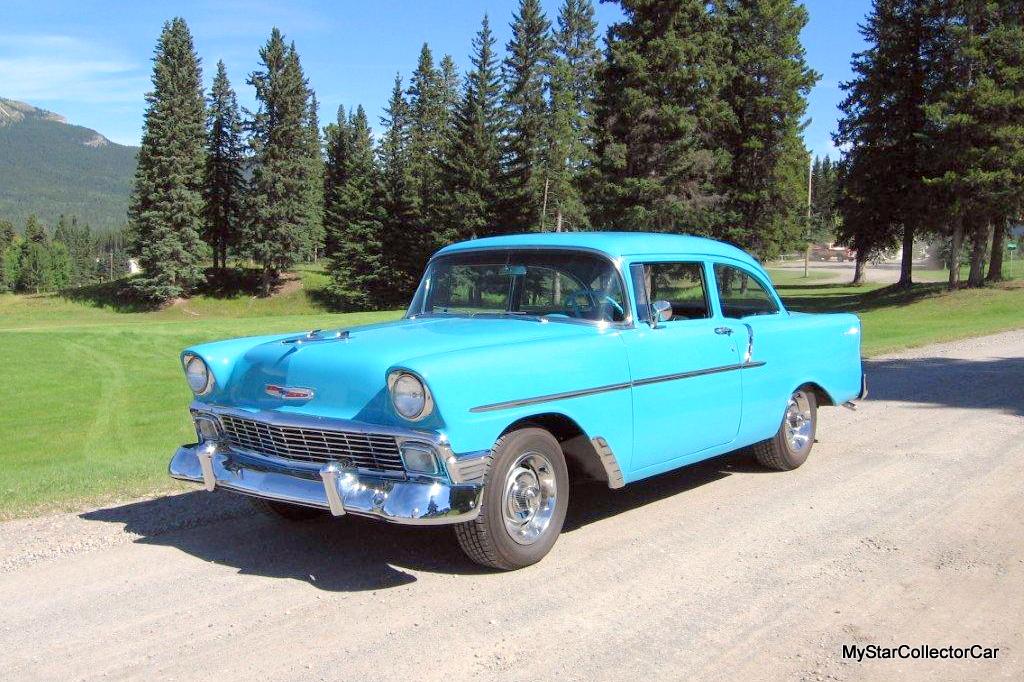 Any 1950s era letter car Chrysler has to have solid paint – full stop.
Any deviation is a crime against nature.
The 1958 Plymouth is more flexible, but all Furys have to be Buckskin Beige – with all due respect to Christine.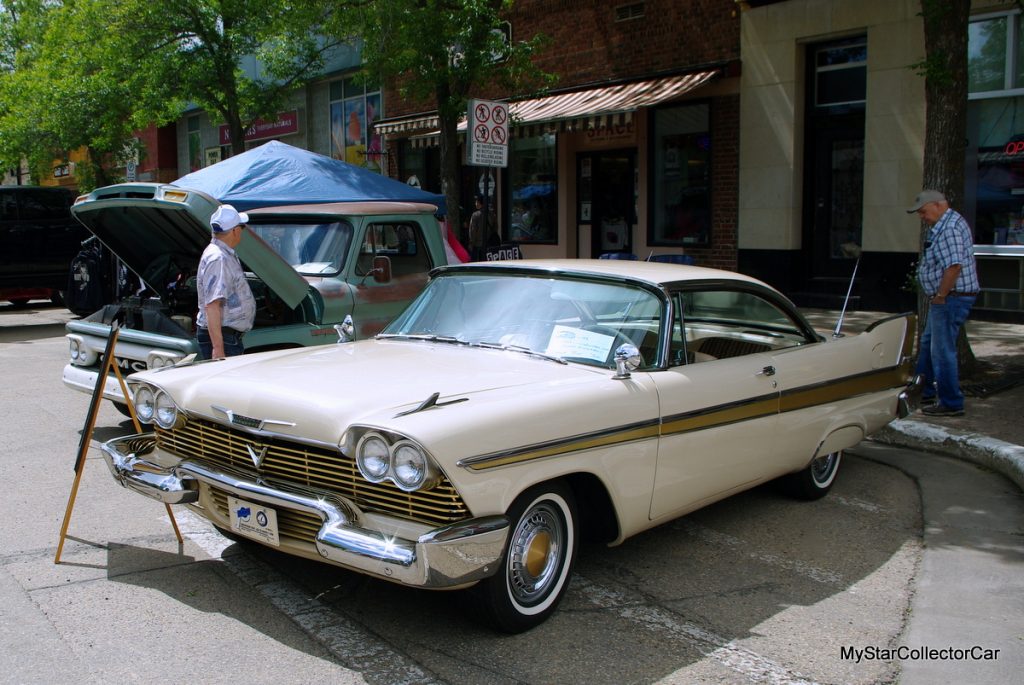 Christine has to be a '58 Belvedere – they look pretty cool with a white roof plus your car becomes a Hollywood star at every show.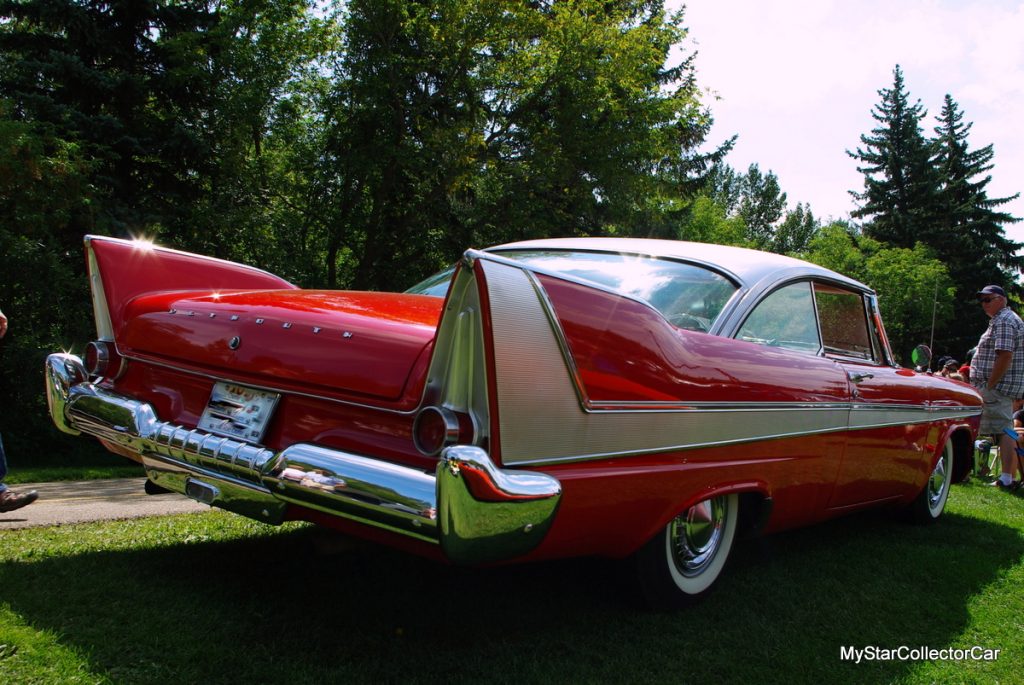 The '57 Ford is a natural two-tone car in sedan or hardtop versions.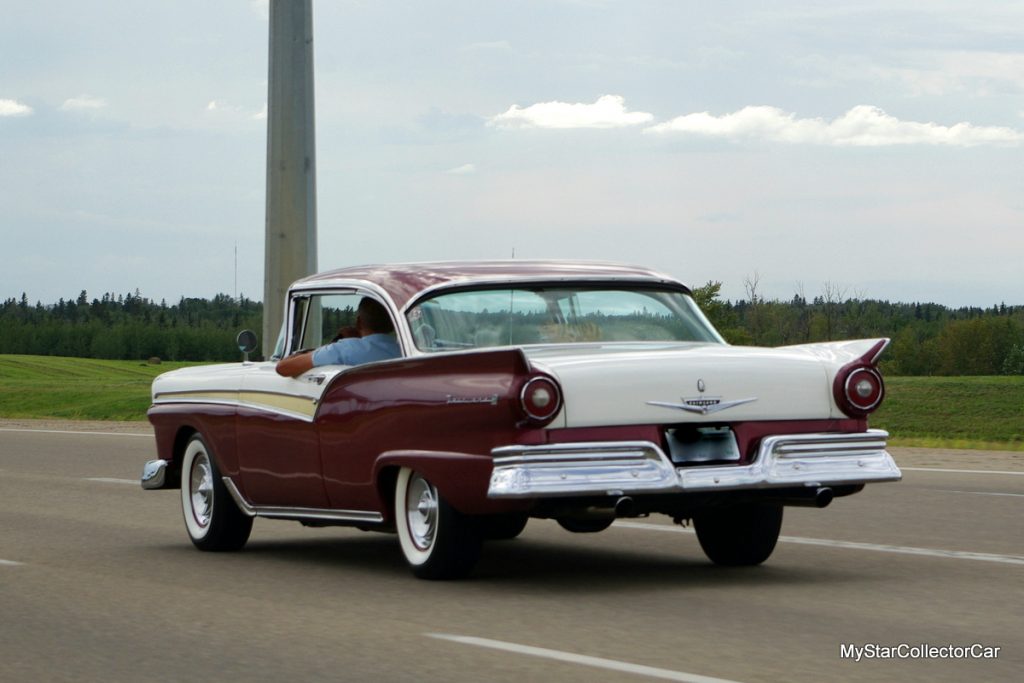 The two-door sedan rule applies here because a solid color two-door post adds some steroids, but if you pick the right combination, a two-tone two-door sedan can still look ready to rumble.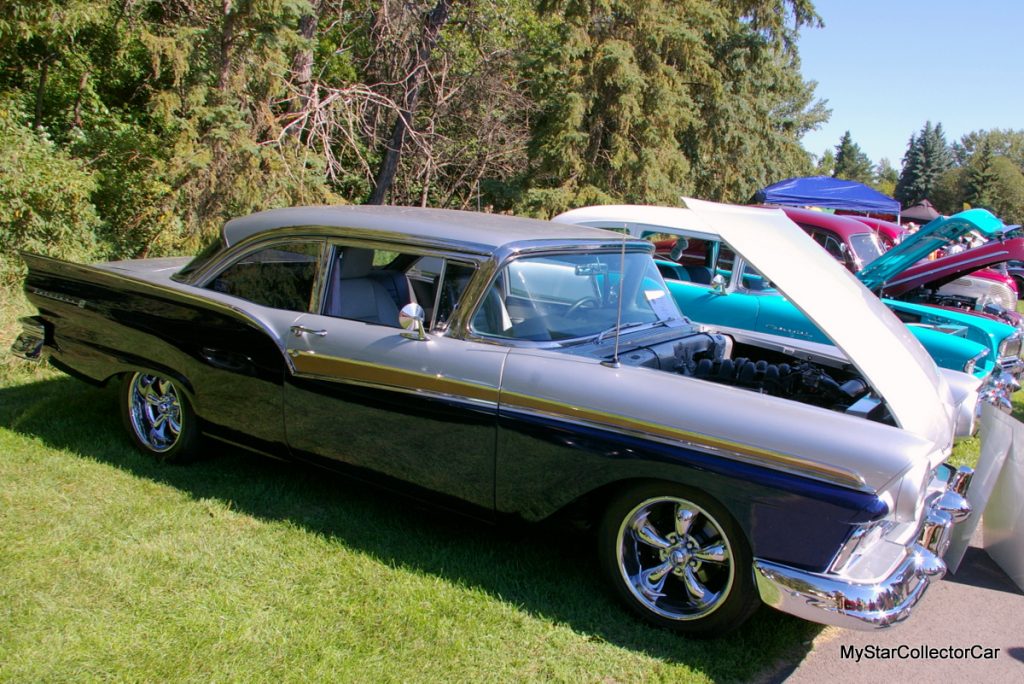 The '57 Buick is one of those 50-50 calls because they can look good in solid or multi-colored versions. The hardtops tend to look better in solid colors.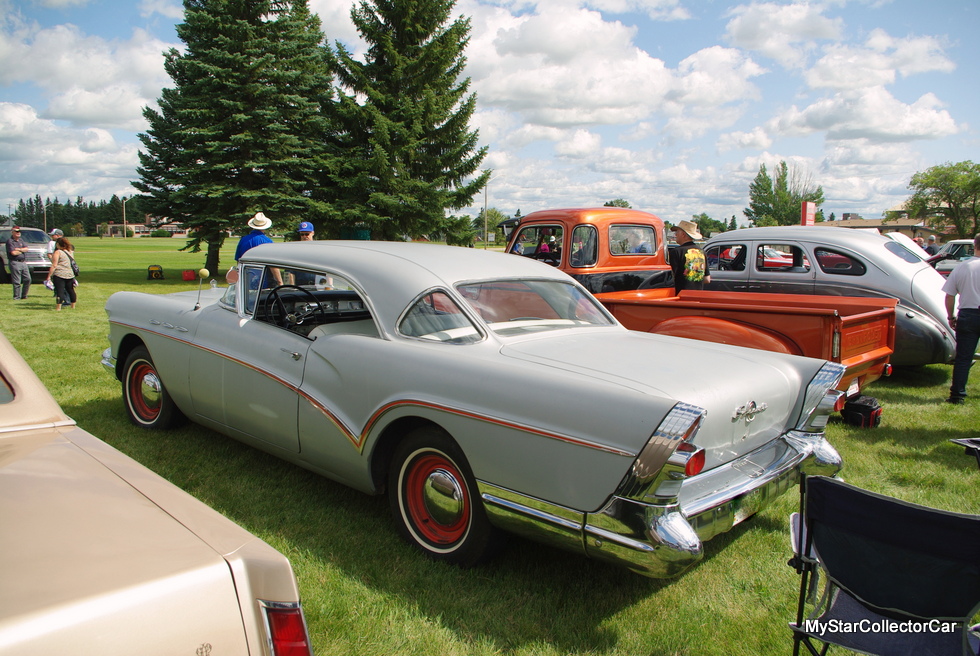 Other models, like the convertible, can go either way – then it comes down to whether you want a factory look, or you want to go full-blown custom.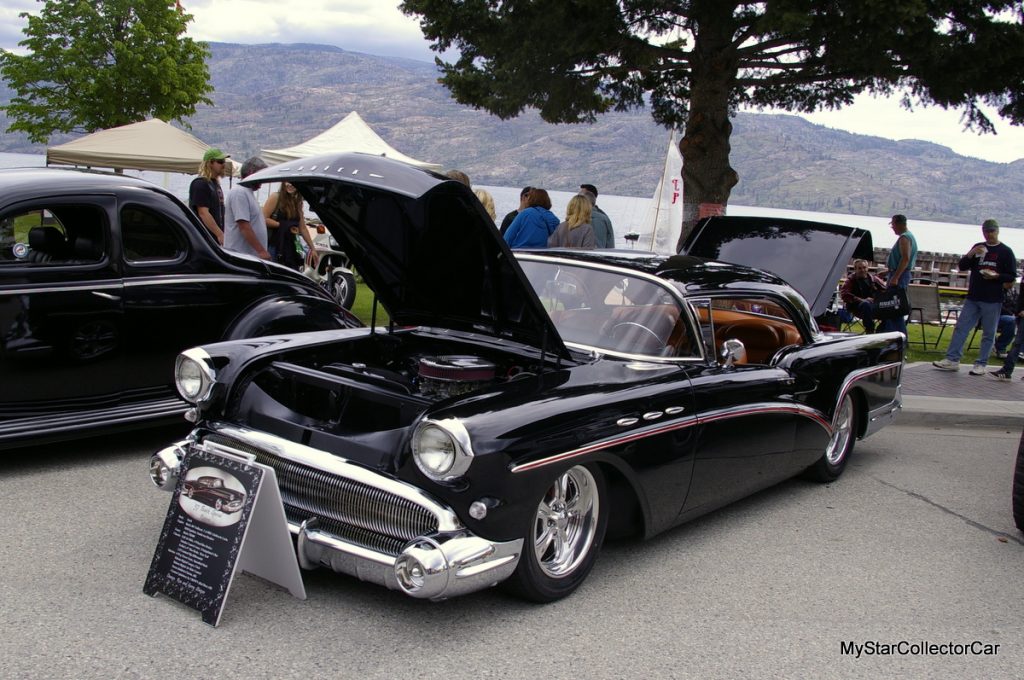 The 1950s gave us a lot of cultural cues. The two-tone paint job was a signature style of the decade, so it was as iconic as Elvis and Marilyn Monroe in the 50s and you could order it at most dealers.
It just didn't work on every car.
By: Jerry Sutherland
Jerry Sutherland is a veteran automotive writer with a primary focus on the collector car hobby. His work has been published in many outlets and publications, including the National Post, Calgary Herald, Edmonton Journal, Ottawa Citizen, Montreal Gazette, Saskatoon StarPhoenix, Regina Leader-Post, Vancouver Sun and The Truth About Cars. He is also a regular contributor to Auto Roundup Publications.
Please re-post this if you like this article.