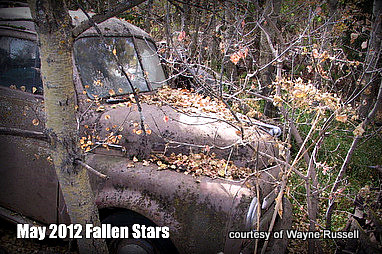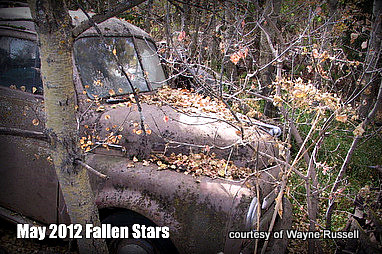 Car crops like this are a gold mine in many ways. They can be a source for priceless parts or a start to a priceless project.
Or they can be a gateway to a new fridge, washing machine or stove.
That kind of ending is dictated by scrap metal prices and they were pretty bullish for the last few years as China's economy heated up.
The question then comes down to the bottom line…
Are cars like this worth more as a source for car guys or do you succumb to the combined pressure of eco-laws and/or a bottom line on the value of this old iron?
MyStarCollectorCar is firm on this issue. Any guy who has the courage to resist the outside pressure on a classic car crop like this is a hero.
An unsung hero in the truest sense of the phrase "unsung hero"…
Ladies and gentlemen: this month's Fallen Stars.
Follow us on Facebook at-http://www.facebook.com/MyStarCollectorCar
Follow us on Twitter at- https://twitter.com/#!/MyStarCollecto1