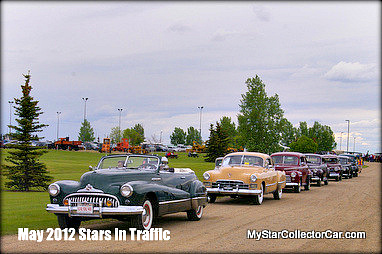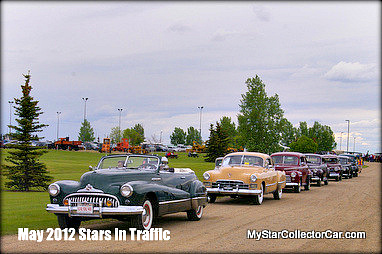 Old cars are an adventure from start to finish and nowhere is that more evident than when you drive old iron on the streets in 2012.
Sixty-year-old cars bring sixty-year-old technology to the game and that's a mixed blessing. The upside is that you can probably get a 48 Buick to limp home…even if you have to do something like bypass a fuel filter.
Try doing that to a new car. Most likely it won't be possible and even if it was doable, your mechanic will do a regular maintenance check and his computer will rat out your roadside repair faster than you can say "voided warranty".
The biggest problem is obvious. Most people have never driven a 48 Buick but their best guess is that it will stop like a brand new Honda. That's how they screw up the courage to cut off a 48 Buick in traffic and that's how they get a quick and painful lesson in basic laws of physics.
That's why these Stars in Traffic are something to admire and more importantly…respect.
Follow us on Facebook at-http://www.facebook.com/MyStarCollectorCar
Follow us on Twitter at- https://twitter.com/#!/MyStarCollecto1