There are currently over 8 billion people in the world and most of them follow the leader in terms of their choices and/or decisions…including car guys.
The road less traveled includes years, makes and models of forgotten or disrespected car brands that inspired very few car guys to own one at a later point in their lives. Unfortunately, many car guys choose to ignore the unpopular retro rides and buy into the group-think philosophy that inflates the popular vintage vehicles' values while deflating the car guy's ability to blaze his own trail in the hobby.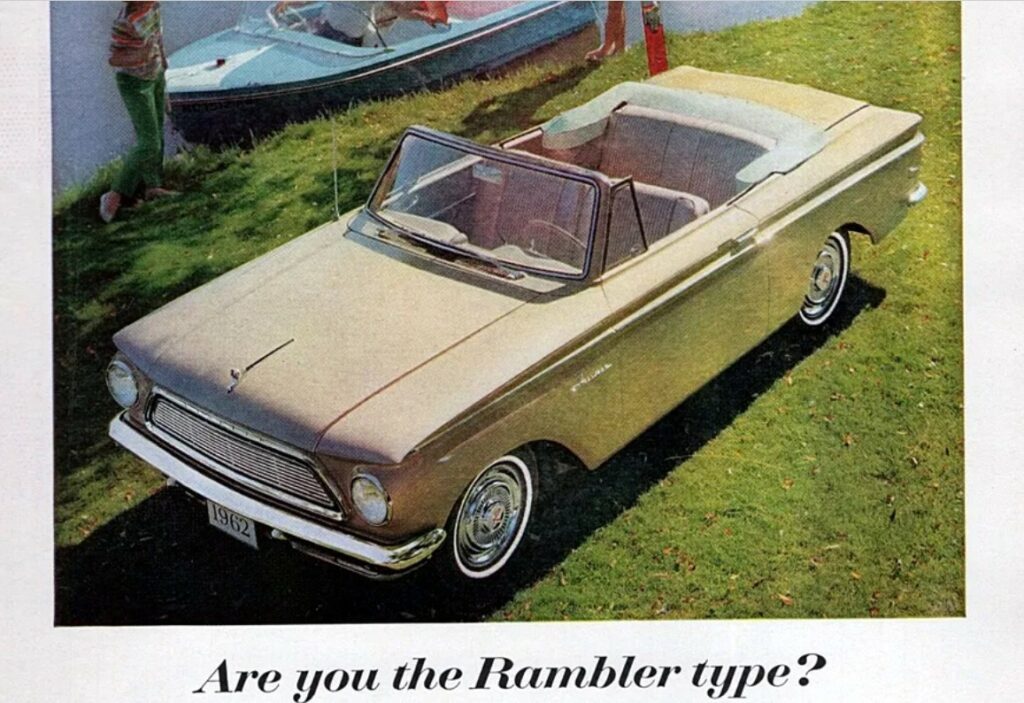 Car guys who choose to make their own decisions and not follow the leader need to look no further than AMC's humble 2nd gen Rambler American to avoid the perils and pitfalls of mindless groupthink in the car hobby.
A solid case could be put forth for the inclusion of a 1st -gen Rambler American built between 1958 and '61 as a front-runner in the car guy trailblazer department, given its outdated style that had no place in the rocket-age finned car market during the late 1950s.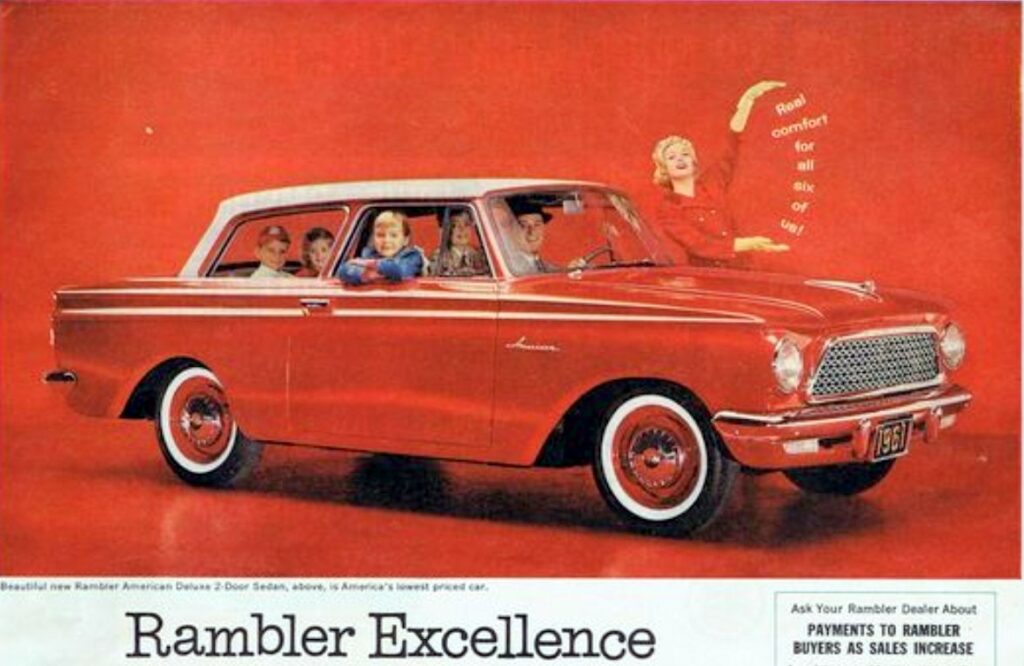 However, the 1st-gen Rambler American did resemble vehicles from the front nine of the 1950s, while the 2nd -gen Rambler American did not resemble any Big Three model built during the front nine of the 1960s. Instead, the 1961-63 Rambler American resembled a cardboard box clad in sheet metal, a homely feature that makes it a very unusual conversation piece in 2023.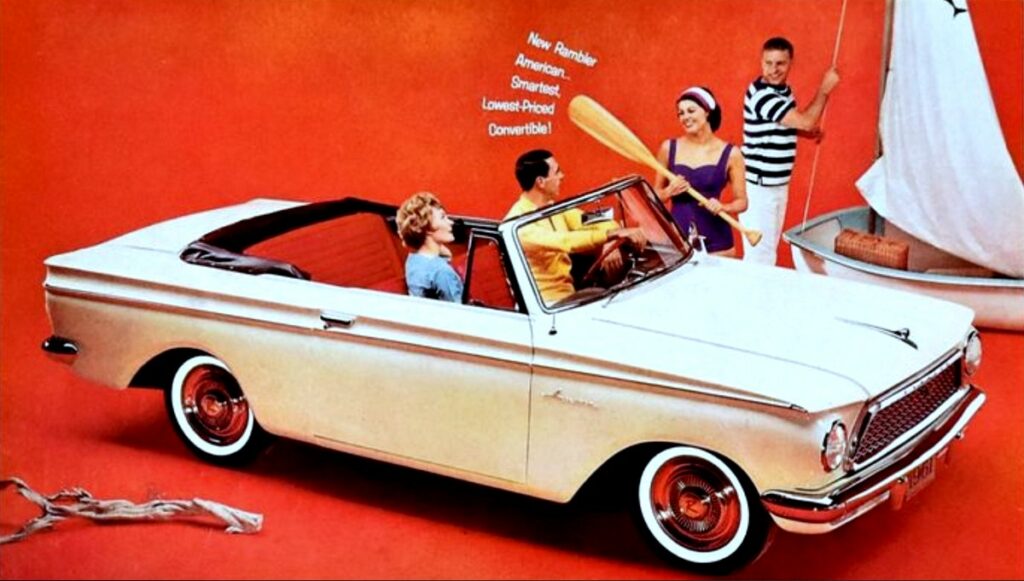 It is no secret that American Motors was a bit player in a big-stakes poker game, namely the North American car market. Lack of capital meant AMC had a tiny budget that could not possibly run with the Big Three dogs in terms of yearly design and style changes during the 1960s.
Consequently, American Motors built unusual vehicles that relied heavily on solid construction and reliability instead of skin-deep cosmetic changes every year. AMC did not try to put lipstick on a pig and instead built the 1961-63 Rambler American, a car with a new ultra-boxy style that camouflaged the outdated design of its predecessor but retained its solid engineering and powertrain.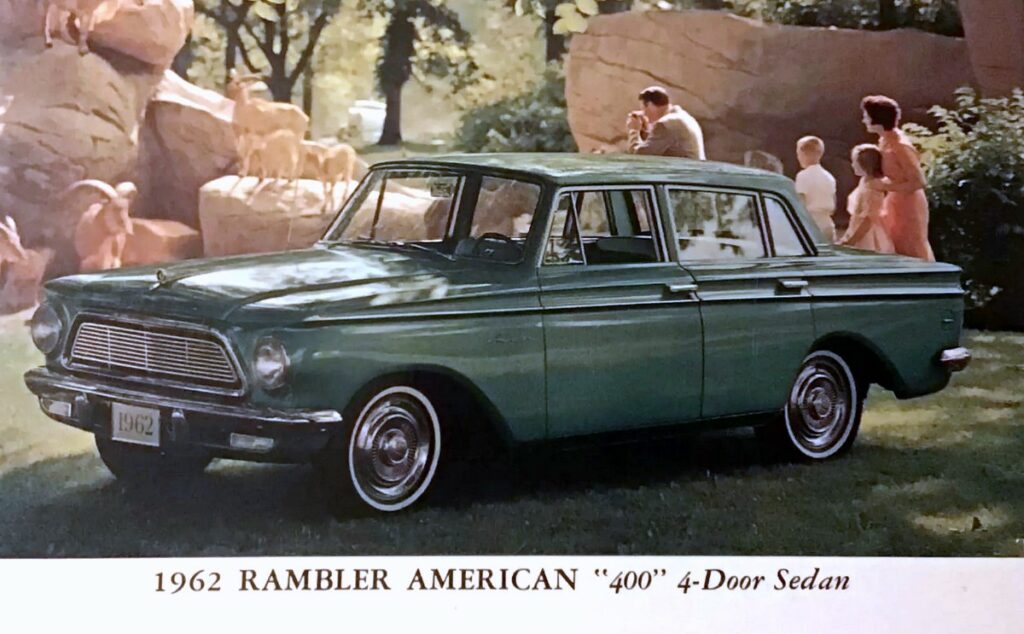 The upside of the 2nd gen Rambler American was its dedication to a utilitarian purpose that was never destined to be overshadowed by its gaudy good looks because it was never a beauty-nor was it intended to be one.
Buyers got a practical vehicle that most assuredly looked the part when they purchased a 2nd -gen Rambler American to handle their transportation needs during the early 1960s.
Today's buyers get much more bang for their buck from the same car. Rambler American owners get a personality transplant that shouts "I want to blaze my own path in the vintage car hobby and will not follow trendy choices that drive so many other car guys' decisions to follow the leader in this department. I want to buy a 1961-63 Rambler American because I really don't care what others think about my choice".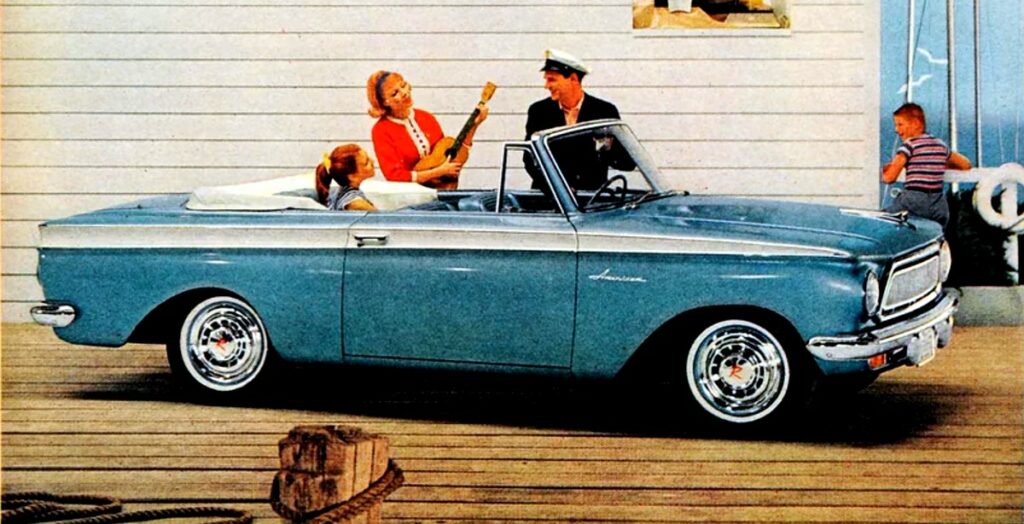 BY: Jim Sutherland
Jim Sutherland is a veteran automotive writer whose work has been published by many major print and online publications. The list includes Calgary Herald, The Truth About Cars, Red Deer Advocate, RPM Magazine, Edmonton Journal, Montreal Gazette, Windsor Star, Vancouver Province, and Post Media Wheels Section.