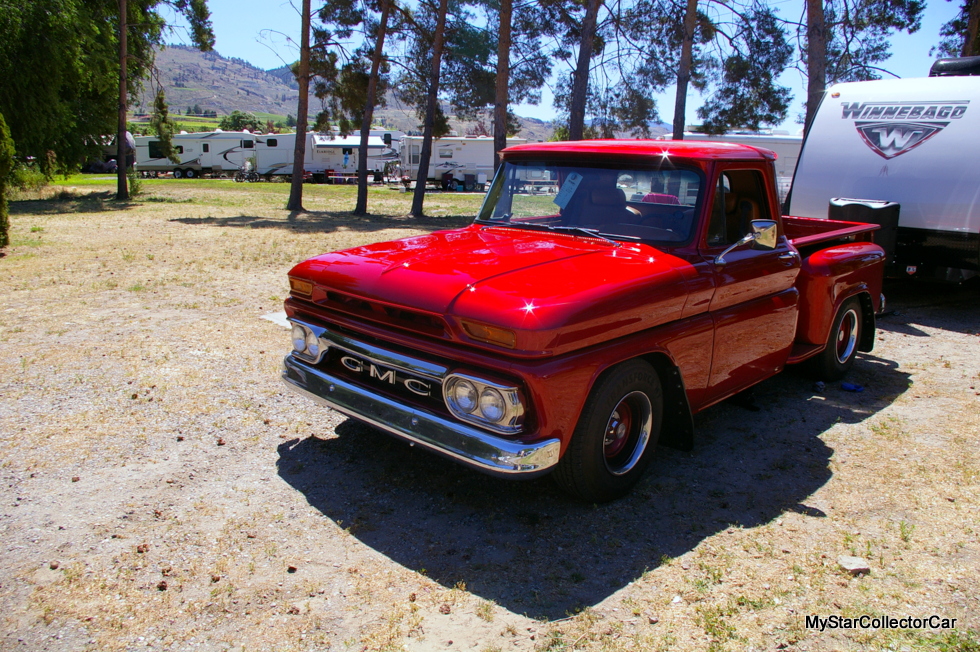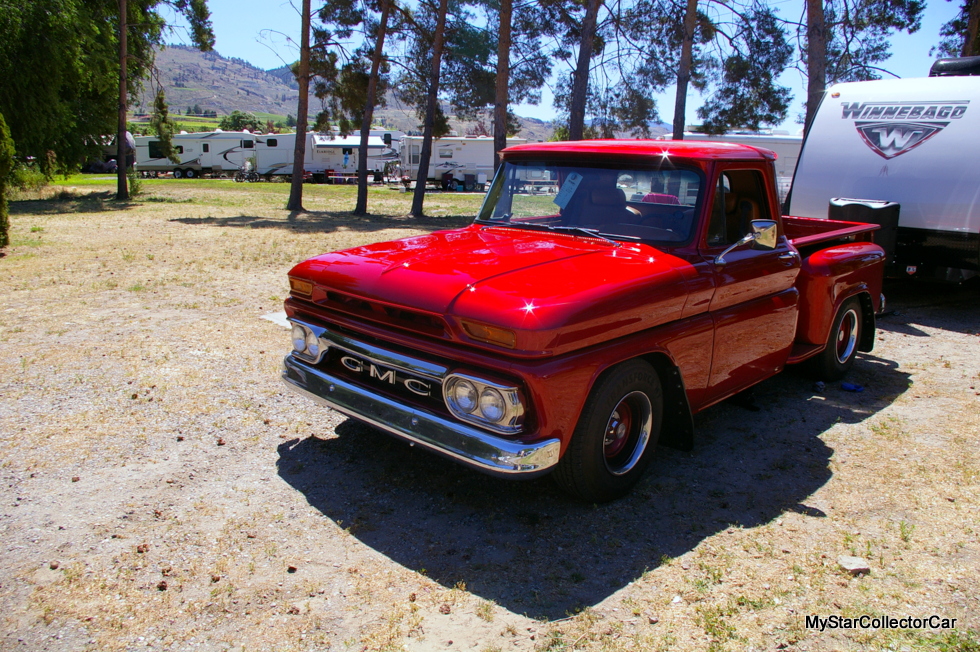 The "Coast to Coasters" are a legendary group of automotive adventurists who have tackled the geographically large country of Canada in a long road trip since 1967.
They usually plan a ten year trip but 2017 marks the 50th anniversary of the journey, so the Coast to Coast organizers shaved off 3 years and only waited 7 years for this year's event.
Dick Graham is based out of Alberta, so he had to "drive West to go East", in his words.
The 2017 Coast to Coast tour began on Vancouver Island in June and will finish on the island of Newfoundland in September.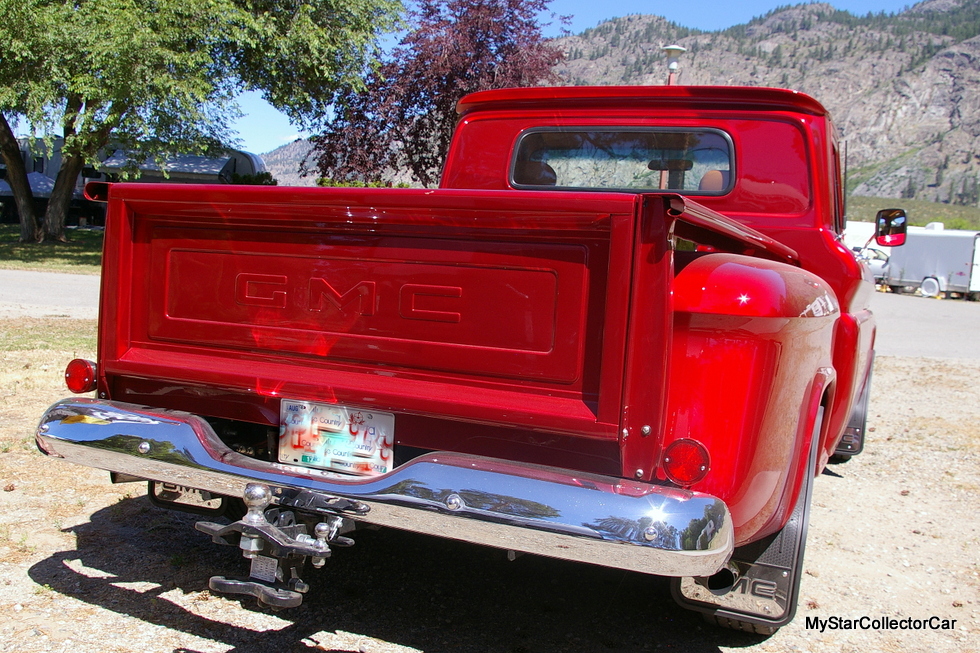 There are few restrictions beyond antique vehicle status on the vintage vehicles, although most of the owners remain true to the old school engineering behind their rides.

Dick is not one of those old school kind of car guys because his 1966 GMC pickup truck is far removed from the stock version, outside of its sheet metal.
Dick's '66 GMC now boasts a crate LS376/480 engine. Basically this engine is a muscled-up Chevy small block that has been bored out to 376 cubic inches and now the GM engine delivers about 495 horsepower. The wild SBC is mated to a 4L70-E four-speed automatic transmission that was donated by a 2000 GMC.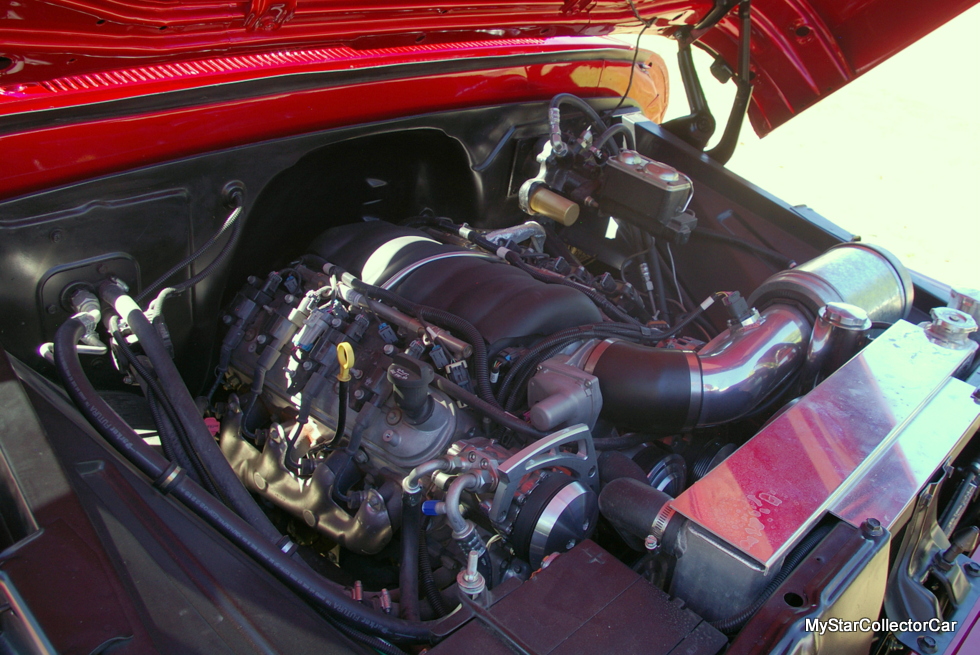 The newer tranny is reputed to be able to handle the 473 ft. lbs. of torque lurking in the LS 376.
There were numerous legitimate concerns about the pressure put on a stock vintage power train when it's forced to haul a trailer behind it and still maintain its speed. Dick purchased a full-sized trailer because it fulfilled all his needs for comfort on the road.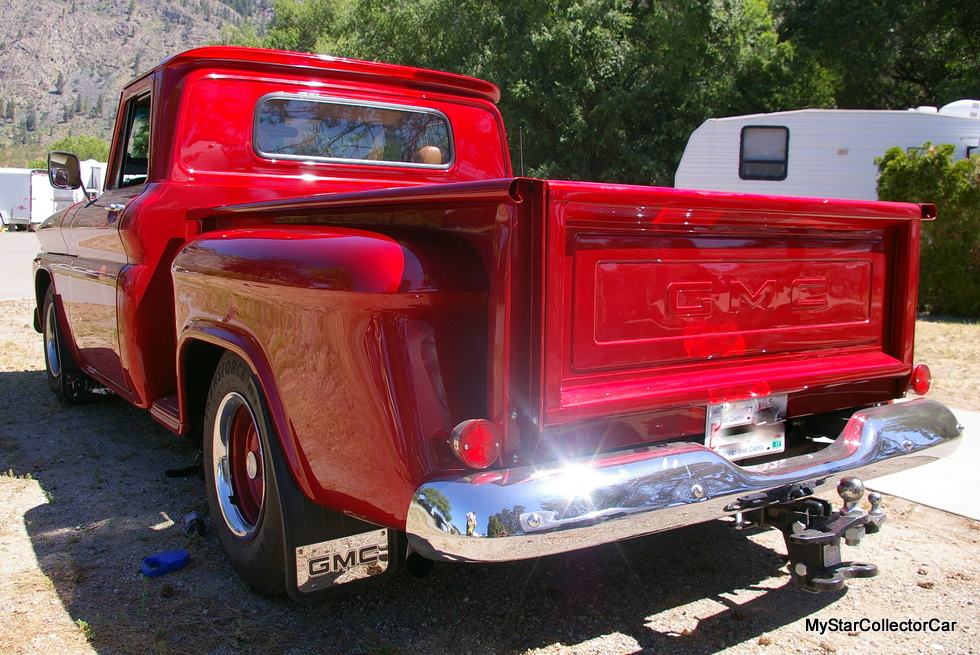 The only question was whether his truck could handle the load and Dick was well aware of the need for a resto-mod truck that could meet the challenge. The first issue was power and the radical engine/transmission upgrade remedied that problem.
Dick added new leaf springs, airbags, and a tow package to handle the extra weight strain from the modern and large trailer and is very pleased with the result. However, Dick tends to disagree with the people who claim to "not even know it's (the trailer) there" and instead he said "you DO know it's there". He added this comment about his trailer: "It drives me."
Dick pointed out that his GMC will now go "any speed you want."
The '66 GMC now sports air, cruise, tilt, along with power steering and brakes. It also has a stunning custom paint job more commonly found on a 2017 Q-60 Lexus.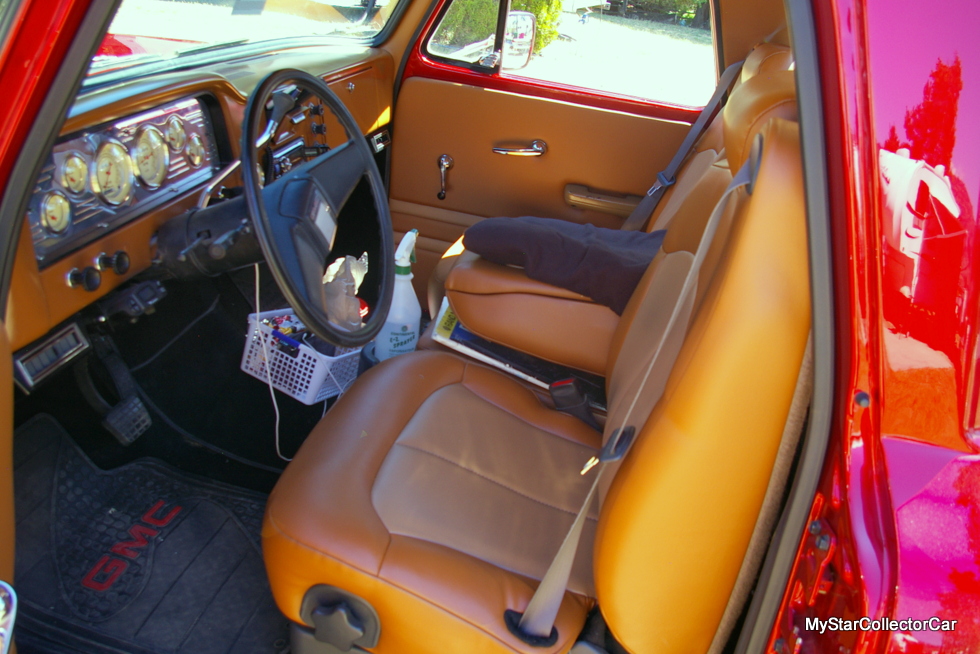 The front end on the 51-year-old GMC has been replaced by a 1985 Chevy ½ ton front end and the newer steering system was perfect for Dick's needs on the truck.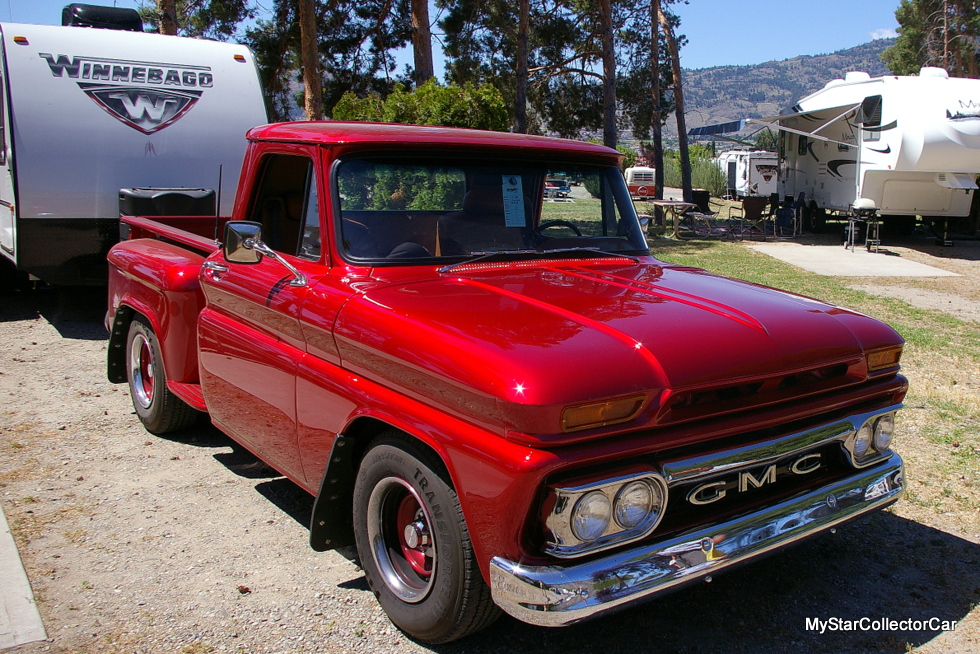 He chose to use truck trailer mirrors that were available for GMC trucks in 1966 and the mirrors are still functional for Dick's trailer-towing purposes in 2017.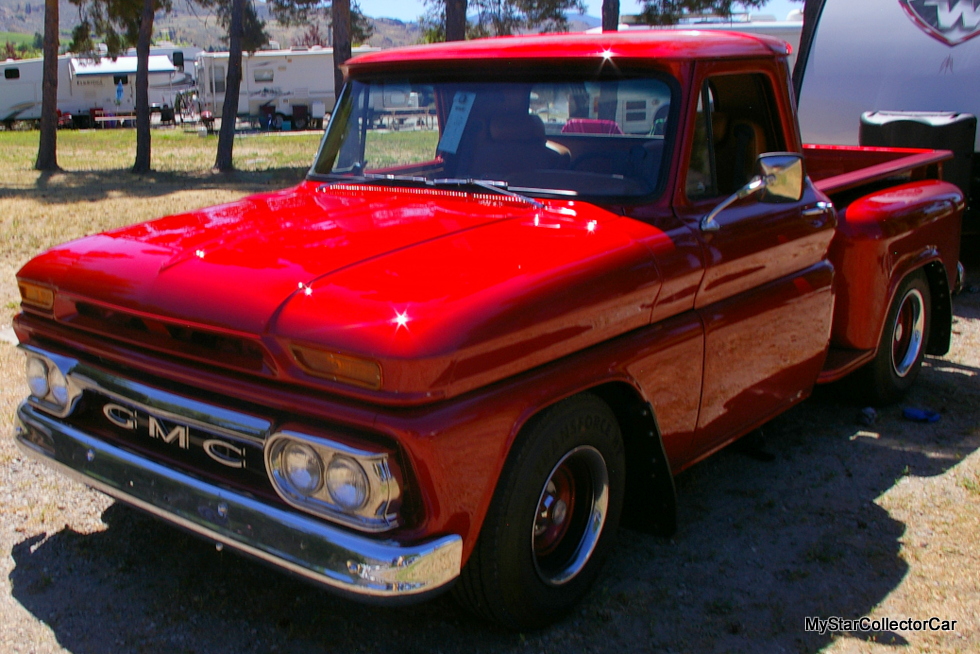 We will leave the last word to Dick after he counseled a young car guy who was at the start line with his 1964 GMC project and was a little discouraged: "Don't get depressed-it took me 60 years to find the one I really wanted".    
Jim Sutherland