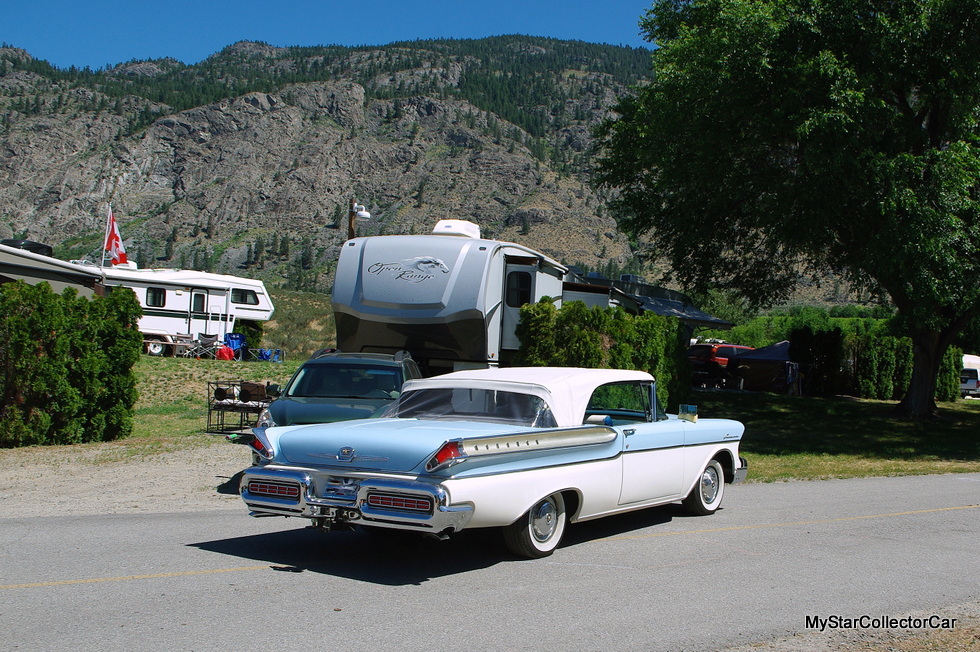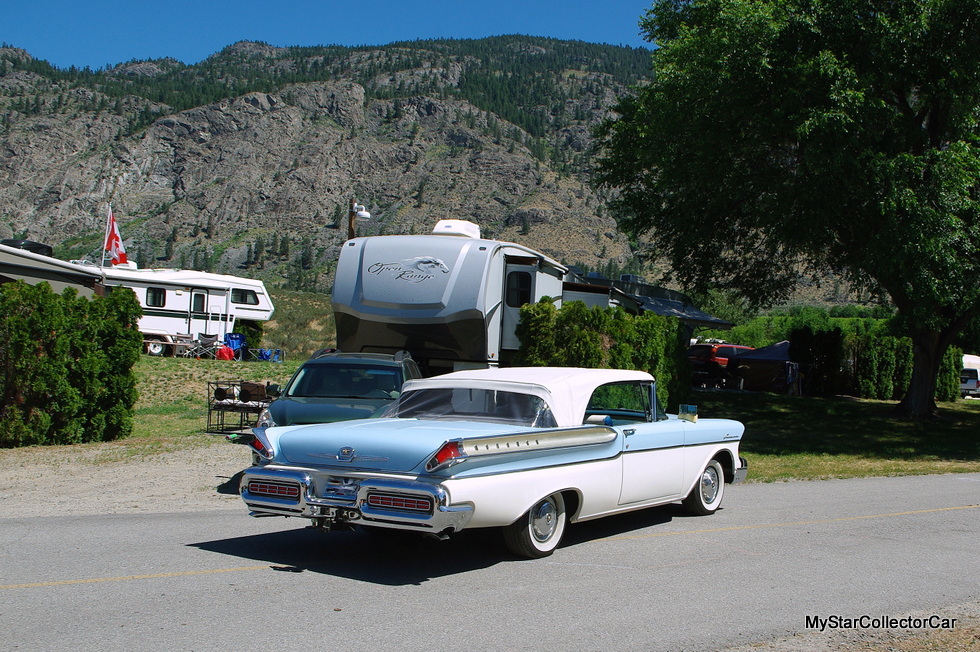 The Canadian Coasters 2017 Tour is full of unique vehicles.
It's like a great cross-country car show because of the variety and numbers in the group so people across Canada get to see some incredibly rare cars.
This '57 Monarch Lucerne convertible was one of the rarest on the tour.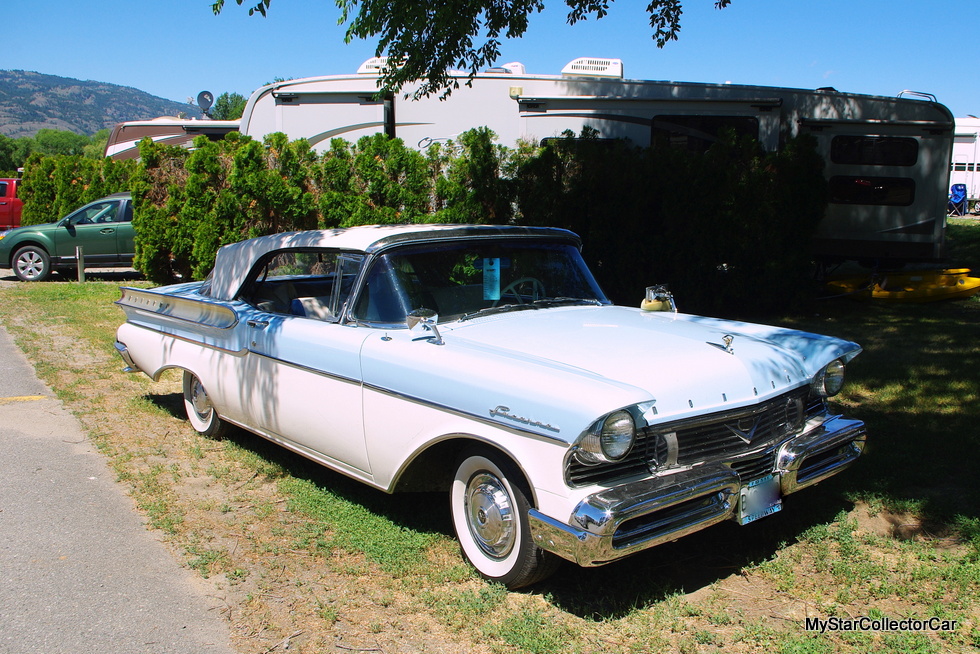 Gary Glover is the current owner (30 years) and he believes he's the fourth owner. He said they "only made 267 of them of them and this one is maybe one of only seven of them left". The car's rarity is attributable to its Canadian heritage because you could only buy this car north of the border.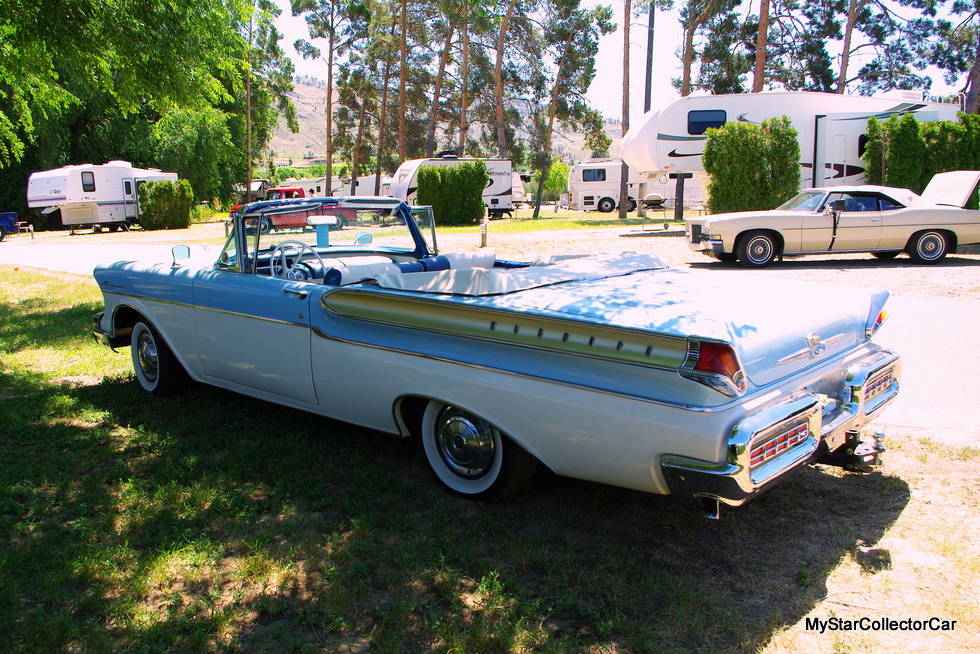 Gary liked the "square-looking car" from the 50s and he believes the car spent most of its life on Vancouver Island—he found a baseball umpire clicker with Sooke, BC on it as part of the evidence.

He said the Monarch "was a challenge to restore"—considerably more difficult than his Chevy.
Gary explained how this car was a "low-end" model so it had rubber mats instead of carpet and the engine is a 312 4-barrel but he added an electric choke.  There is a factory electric antenna but Gary added "electric wipers out of a '57 Chevy" to upgrade his stock setup for the driving side of the Coasters 2017 equation.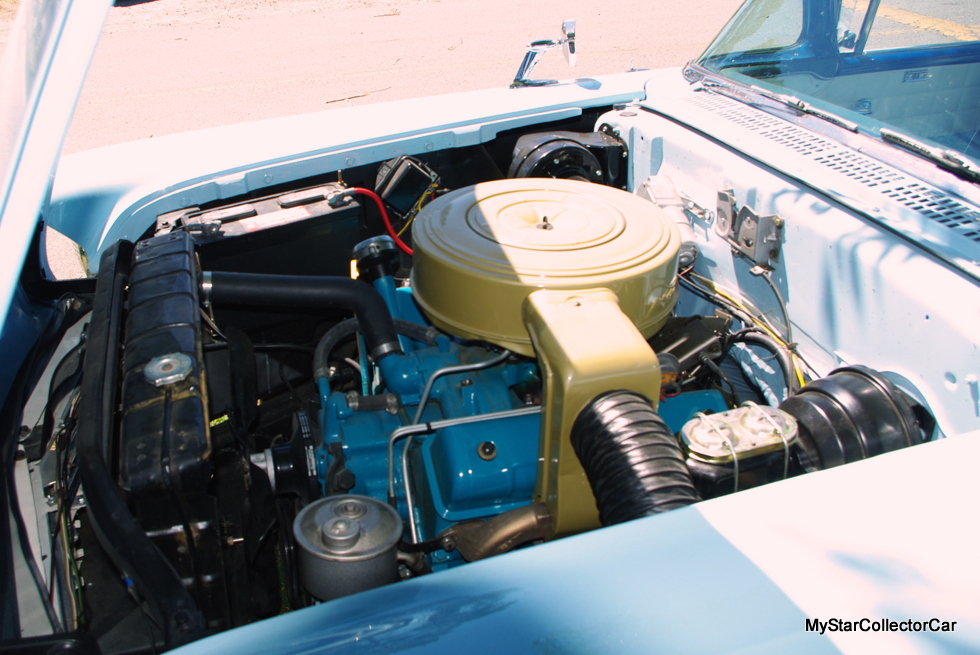 The dash was supposed to padded but currently it's not although Gary has "found an original one but it's black". He was missing the gold crown in the hood ornament and he found one with a condition of sale—he "wouldn't sell it unless it was restored".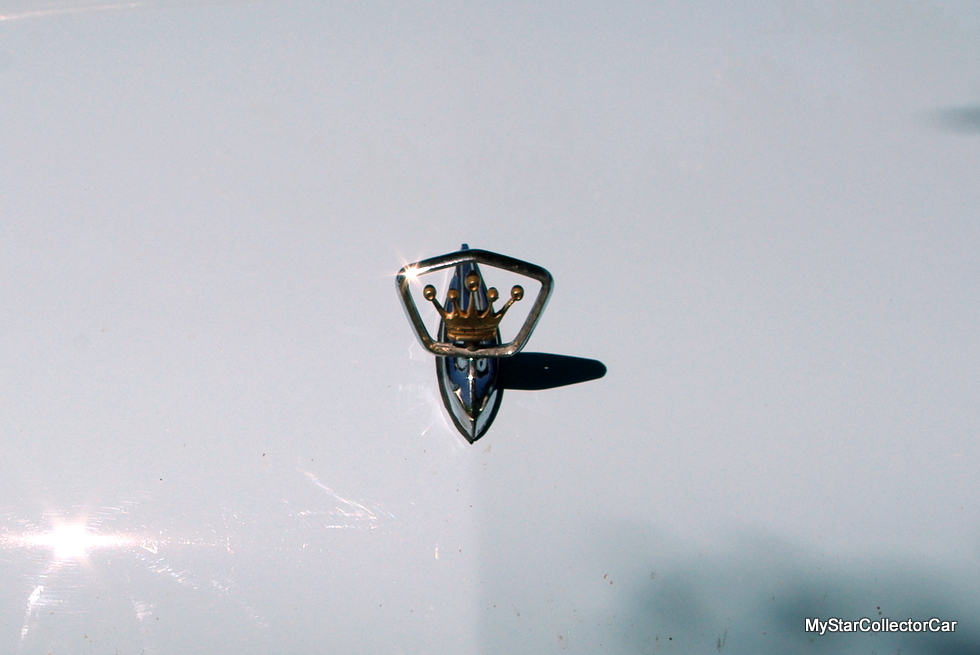 He upgraded the rubber floor to carpet but he's kept the car otherwise intact. Gary repainted the car  two years ago and he recreated the original pattern for the seats, plus he changed the black convertible top to white. Everything else has been done mechanically on the car so Gary is well-prepared for the journey across Canada.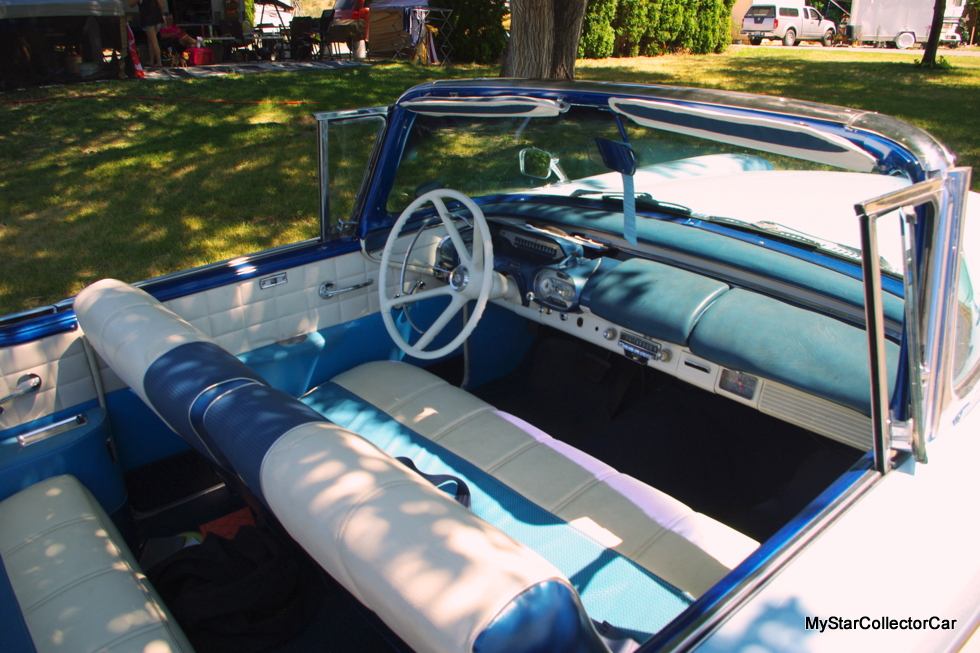 Gary was analytical about the trailer towing ability of the '57 Monarch.  He said he runs it "about 55-60 with no problems because the car has plenty of power to haul a trailer". Gary estimated the car gets about 12 miles per gallon with the trailer hooked up but it "depends on how hard you push it". He did add a bug screen for the long haul.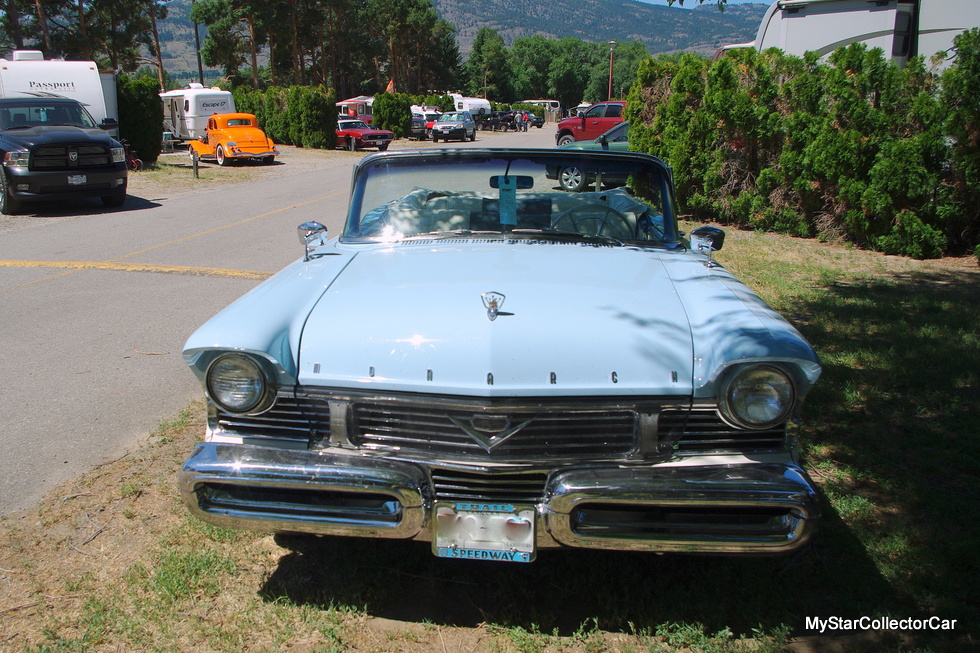 This '57 Monarch hauls a trailer—it doesn't ride in one. That is Gary's motivation because he builds cars to drive them, not show them.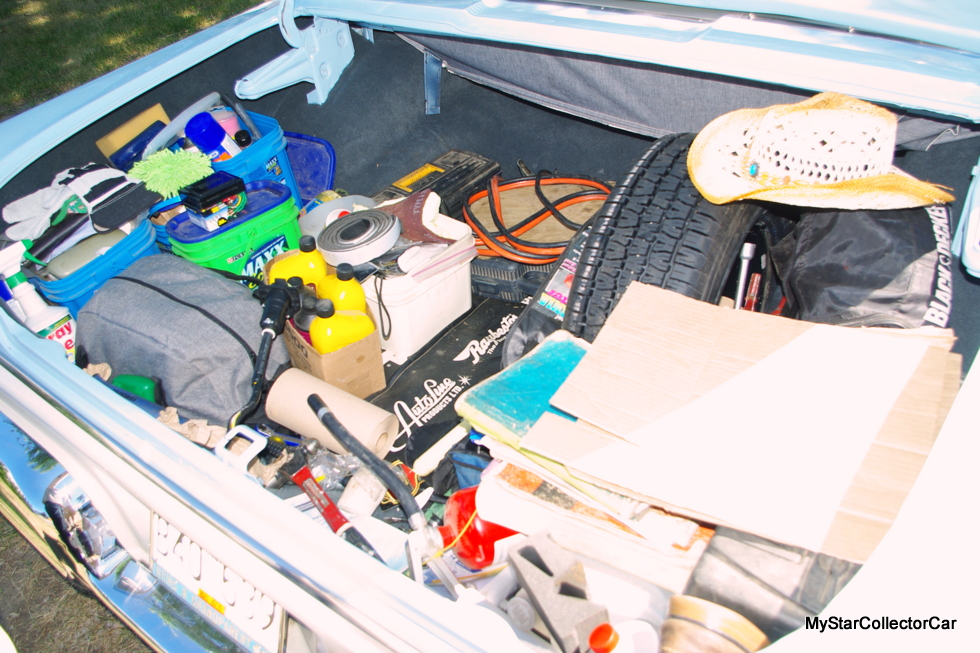 The beauty of Gary's philosophy is simple—he gets to expose his rare Lucerne convertible to tens of thousands of people across Canada. This is not a museum car—it's a museum on four wheels.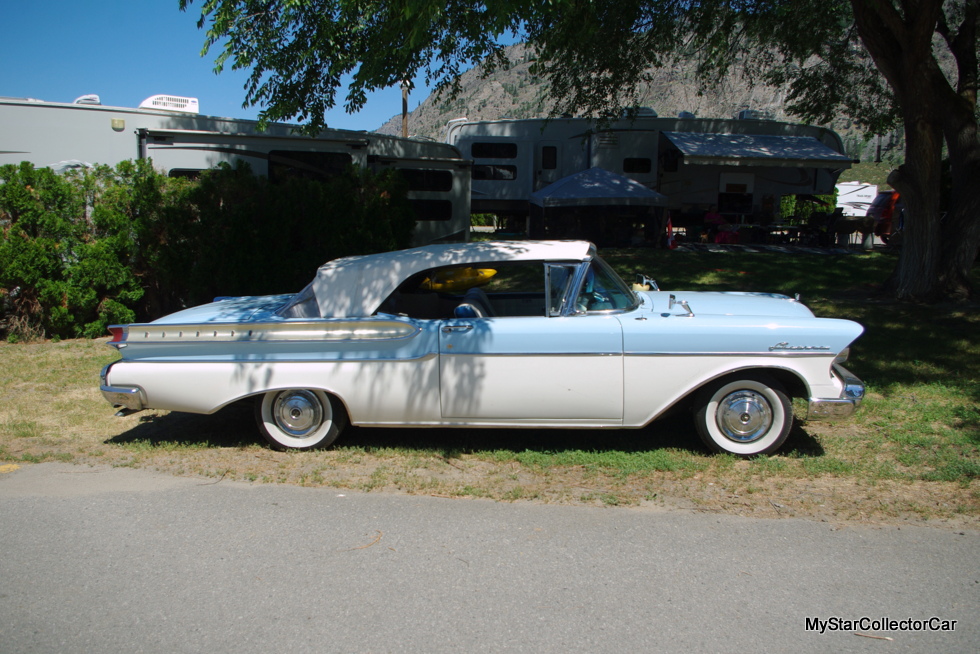 Gary parked it downtown during one of his stops on the tour and he watched the car get mobbed by admirers. He said "you wouldn't believe the number of people surrounding the car" when he got out of the restaurant.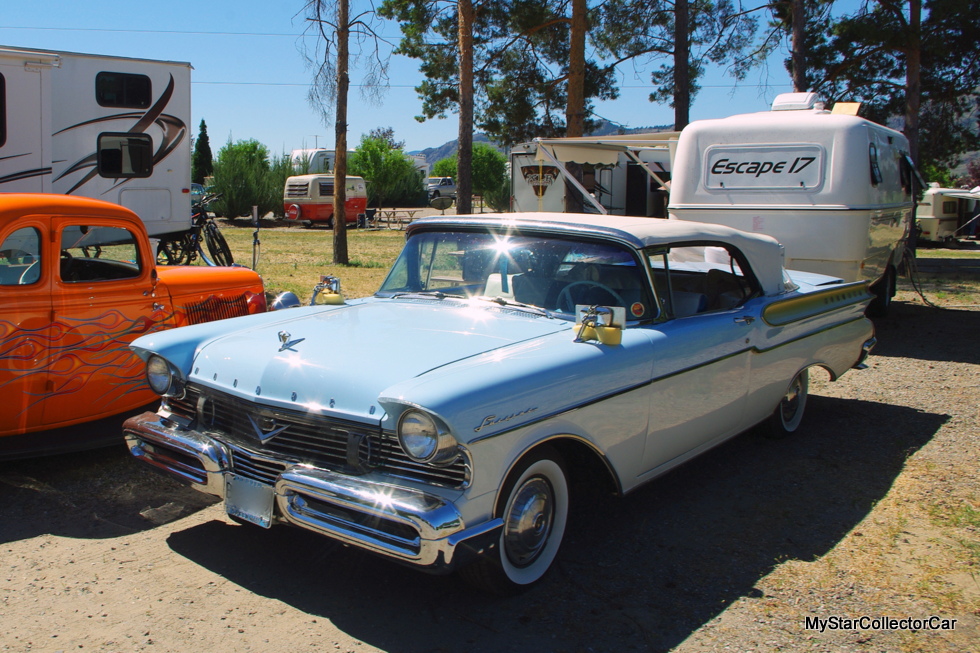 Classic convertibles are often used for parade cars but Gary is "not a parade guy" but he does have a request from a niece. She's been "hitting him up for graduation" so this old Monarch will "probably be the car she uses".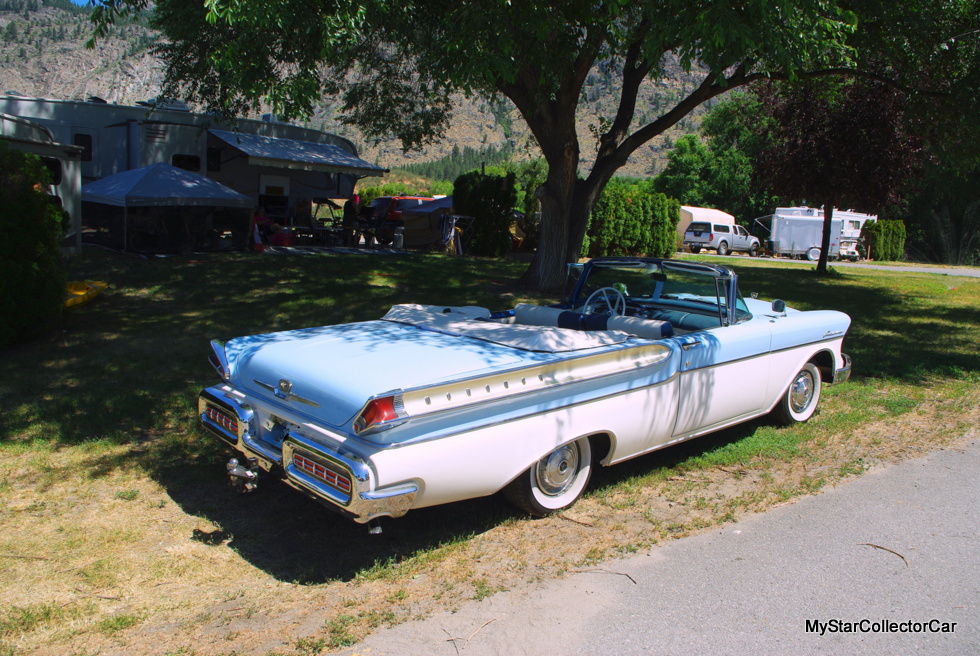 Gary's '57 Monarch convertible really sums up the philosophy of the Coasters tour because they believe in driving their cars in the real world—not protecting their cars from it.
By: Jerry Sutherland
Jerry Sutherland is a veteran automotive writer with a primary focus on the collector car hobby. His work has been published in many outlets and publications, including the National Post, Calgary Herald, Edmonton Journal, Ottawa Citizen, Montreal Gazette, Saskatoon StarPhoenix, Regina Leader-Post,  Vancouver Sun and The Truth About Cars. He is also a regular contributor to Auto Roundup Publications.