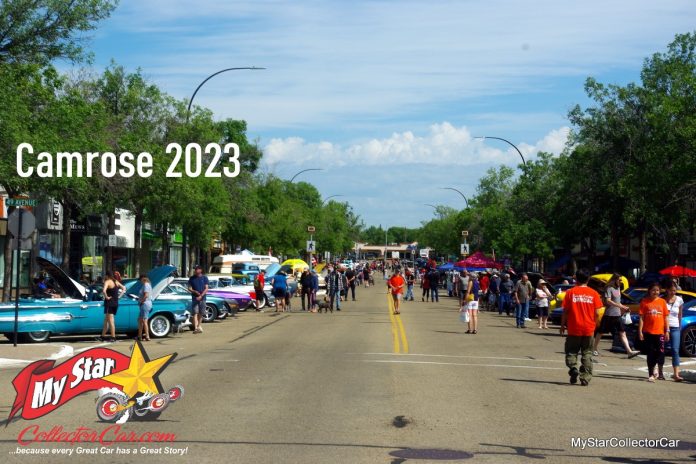 Camrose, Alberta, Canada is located in the east central region of the province so it's a little off the beaten path, but it's a hub community for the area.
Camrose also hosts an annual car show in their downtown area.
The best part about Camrose is the main street coming into town because you always see something cool headed to the show. If you don't know where it's being held, just follow a classic—they'll take you right to the event.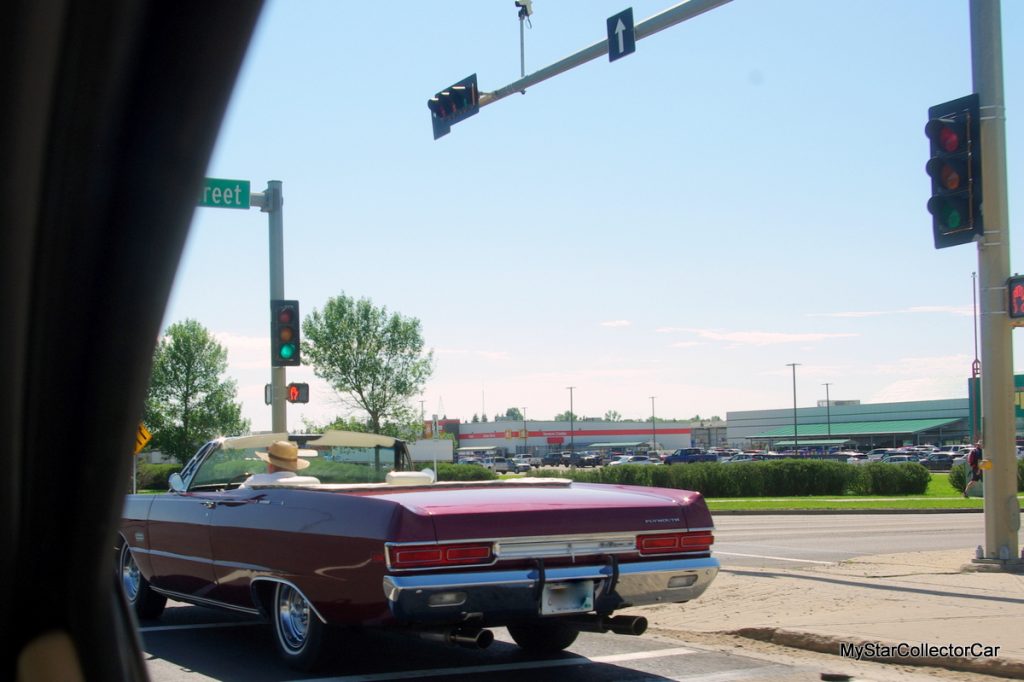 This year their show fell on the Canada Day weekend, so Camrose tied the event into the festivities. The first car I spotted was a '55 Chevy gasser tribute.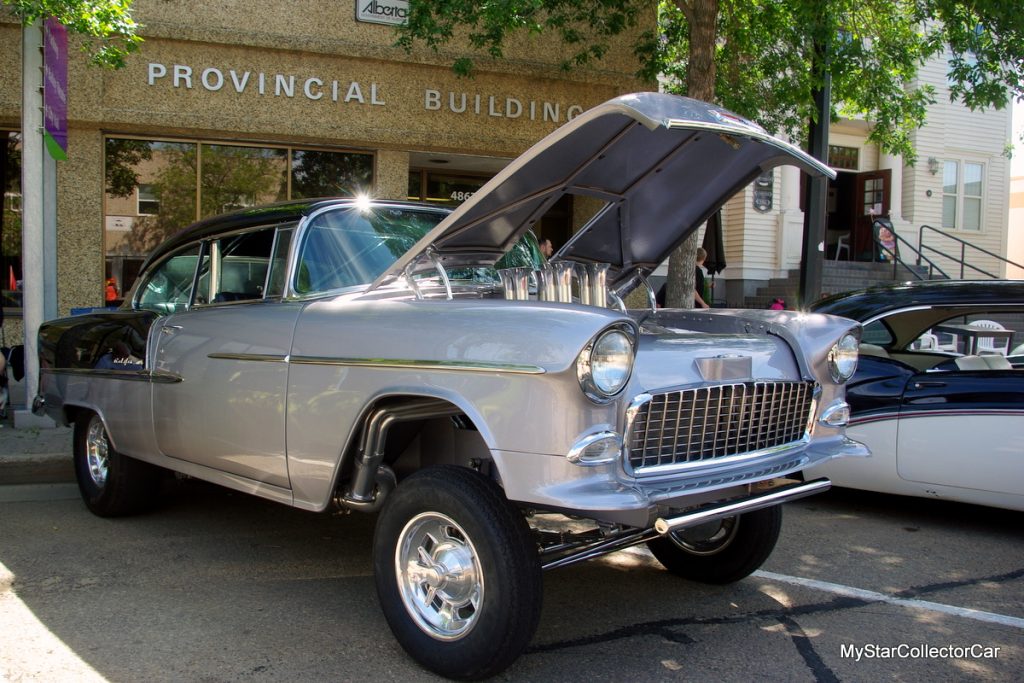 This was one of those "one guy started it—another guy finished it" stories, but the guy who finished it did a spectacular job. He refined the project and built it to his own standards—this '55 will be a great feature story in MyStar later this year.
The second story is already an internet sensation and it's only been in public view for a few weeks.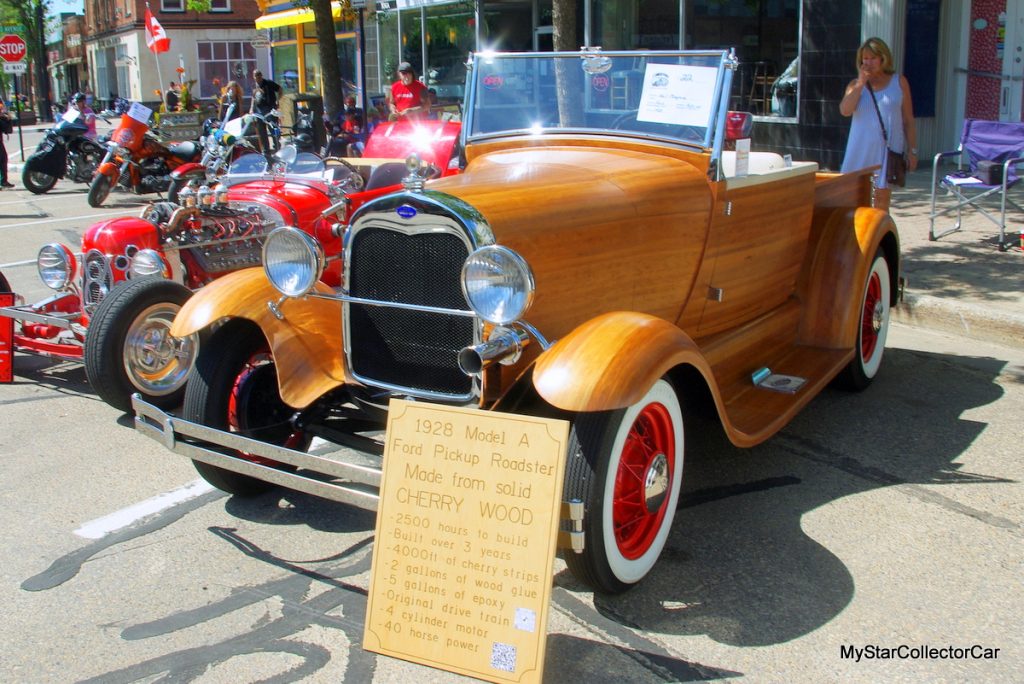 It's a 1928 Ford Model A pickup made entirely of wood. This truck has made waves as far away as Australia because it's just that cool. The owner is almost overwhelmed by the attention it gets–look for the full MyStar owner's story next month.
The last story I found was a 1987 Ford Crown Victoria four-door sedan.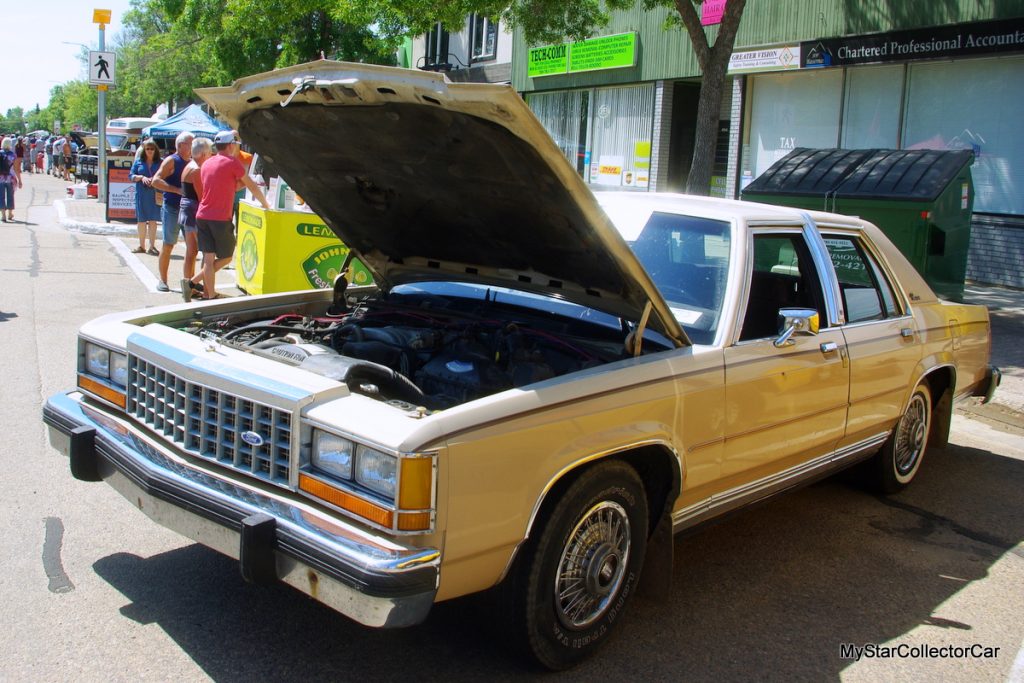 I've learned over the years to jump on four-door sedan stories because there's always a great story behind them. Nobody saves a four-door sedan unless there's a deep connection—this Crown Vic didn't disappoint. You'll see its story in the next few months.
Jim found an incredible 1956 Chevrolet Bel Air convertible at Camrose.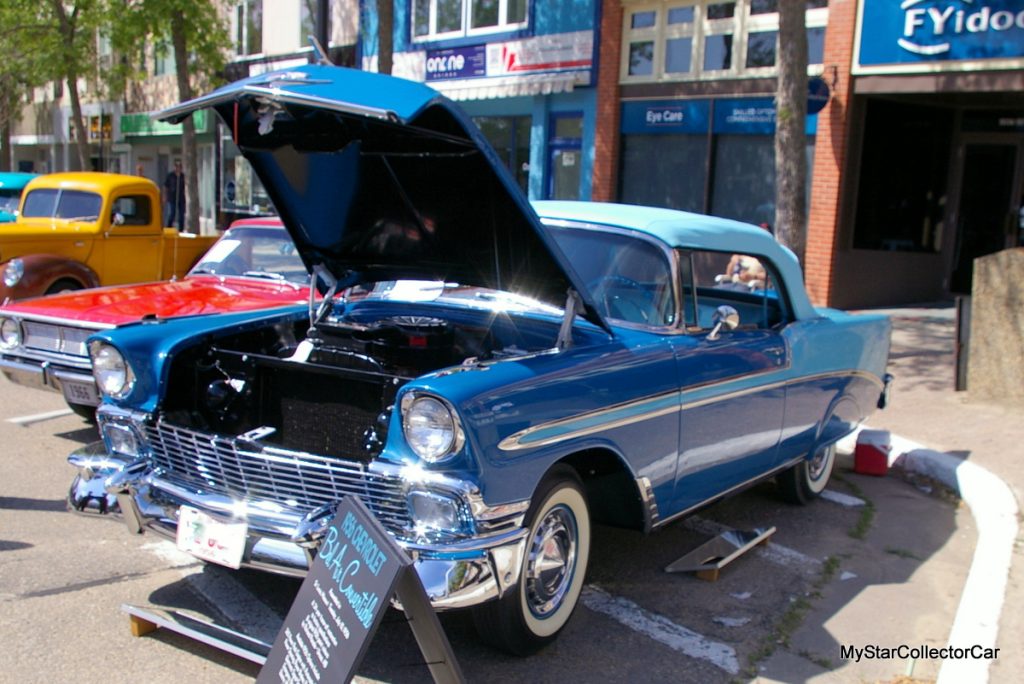 This was a world class build that took 34 years to complete. That's significant—even by car guy standards but it's one of those you-have-to-see-it to believe it cars. This will be a great future story—you'll appreciate the incredible detail in this build.
Jim also found a '64 Buick Electra 225 at Camrose.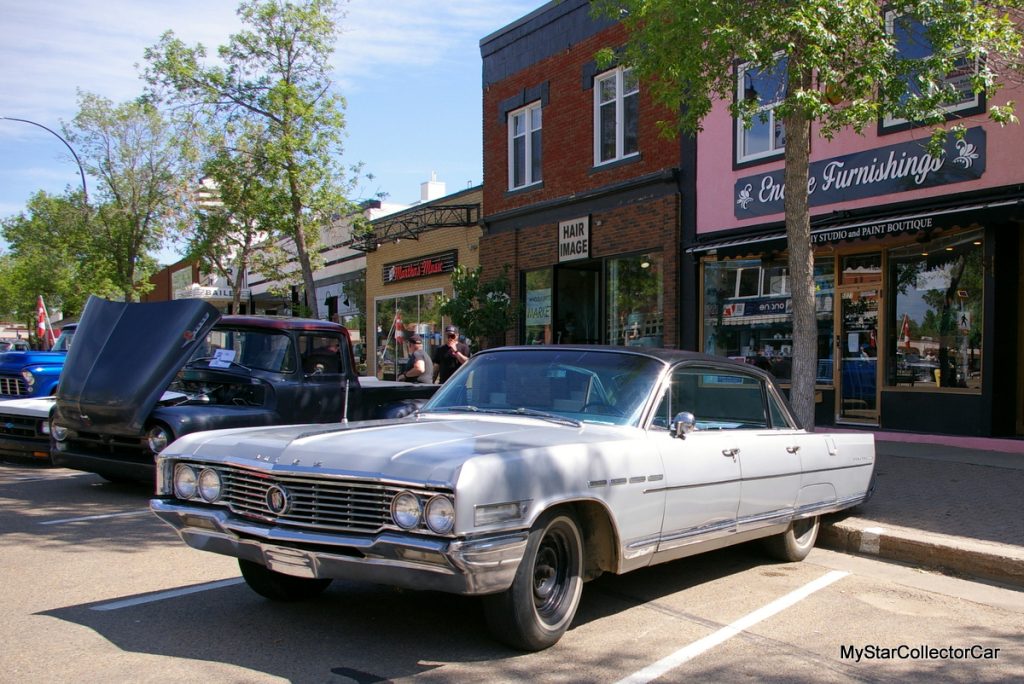 The owner said it was a love-at-first-sight scenario for the big Buick. She said the Buick called out her name, so it was a natural car to buy. These big 60s era Buicks are rare—it will be a great future MyStar owner's story.
The final story Jim found was a 1979 Chevy custom camper van.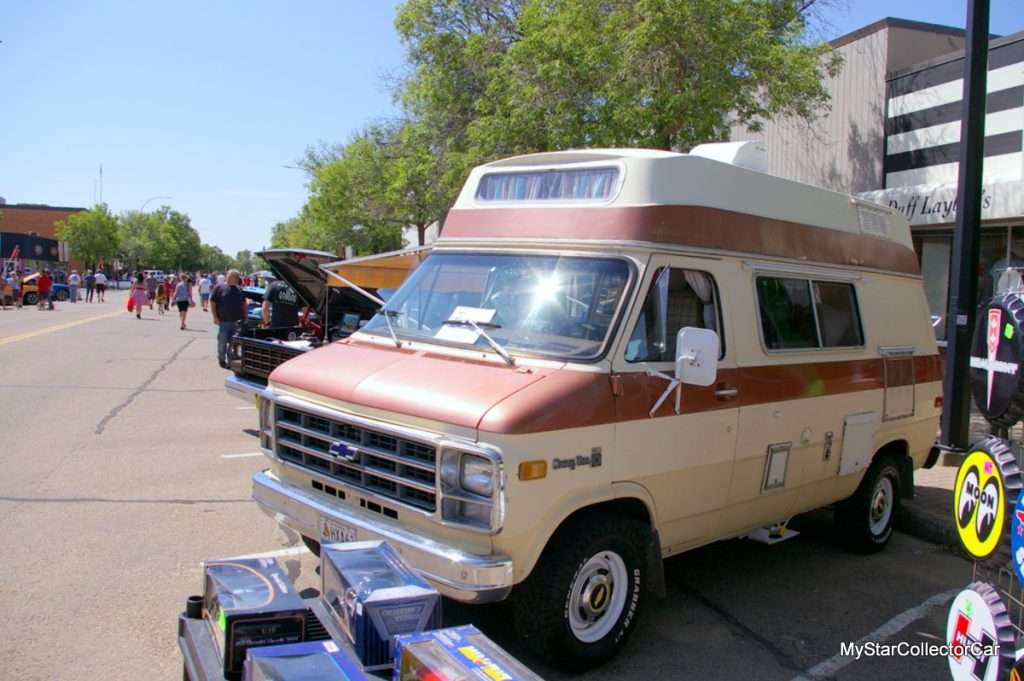 The van sat for fifteen years but it was brought back to life by the current owner who is an RV tech. The camper gets regular use now and it's a perfect fit for an upcoming MyStar owner's story.
They had good weather this year—Camrose usually has a thunderstorm as a closing part of the show, but this year it worked out great.
By: Jerry Sutherland
Jerry Sutherland is a veteran automotive writer with a primary focus on the collector car hobby. His work has been published in many outlets and publications, including the National Post, Calgary Herald, Edmonton Journal, Ottawa Citizen, Montreal Gazette, Saskatoon StarPhoenix, Regina Leader-Post, Vancouver Sun and The Truth About Cars. He is also a regular contributor to Auto Roundup Publications.