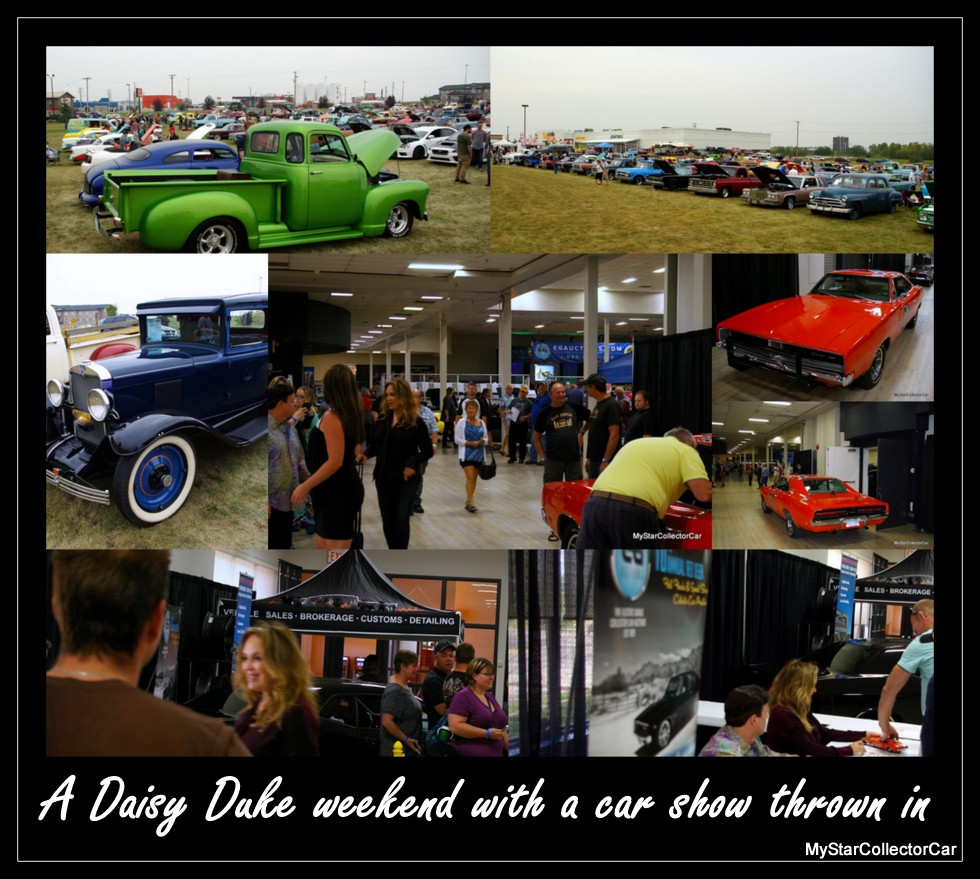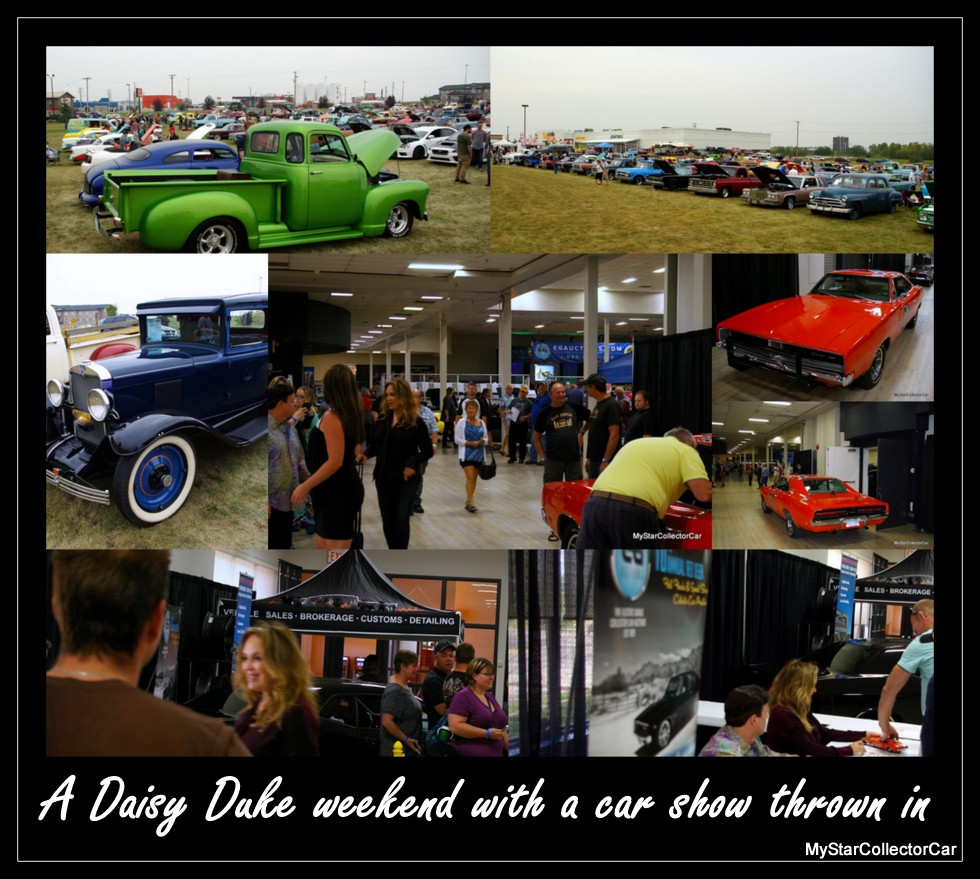 Catherine Bach is an actress who has made a career out of her many roles in both movies and TV.
Some fans will remember her from her role in 'Thunderbolt and Lightfoot', a 70s action movie that starred Clint Eastwood in a very different kind of role.
However, most of Catherine's fans will remember this talented actress for her legendary role as Daisy Duke in TV's 'The Dukes of Hazzard'.
Catherine and the legendary General Lee 1969 Dodge Charger became the object of unbridled affection for many young males when it aired on TV.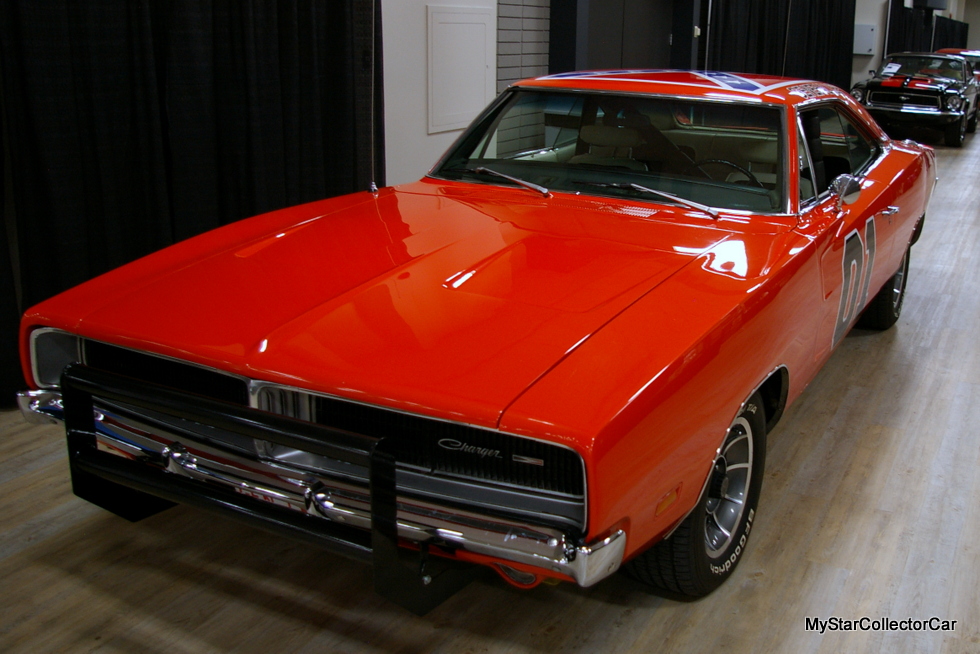 Both Catherine and the '69 Charger cemented their status during the 1979-85 original production run for 'The Dukes of Hazzard' and became lifetime legends for their many fans. Catherine made an appearance at the Electric Garage (EG Auctions) Fall Finale in Red Deer, Alberta and MyStarCollectorCar was at the event to meet her.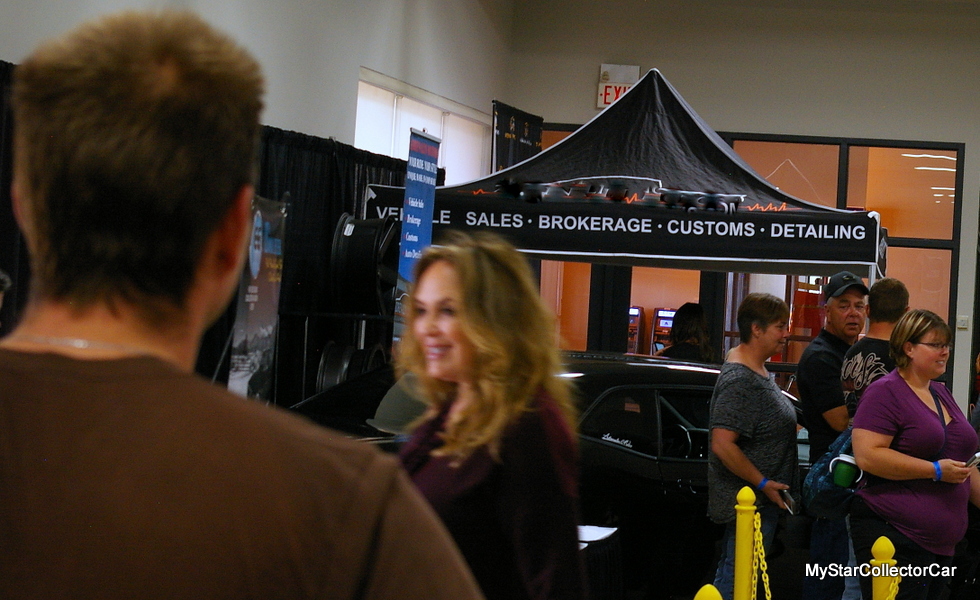 MSCC was happy to report that Catherine (aka Daisy) is a gracious woman and we hope to feature an interview with her at a future date.

The car show season took MyStarCollectorCar to the outskirts of Innisfail, Alberta for their annual car show. The move from downtown Innisfail actually took place a few years ago when the local organizers were forced to relocate because of construction and the move from downtown Innisfail became a permanent one.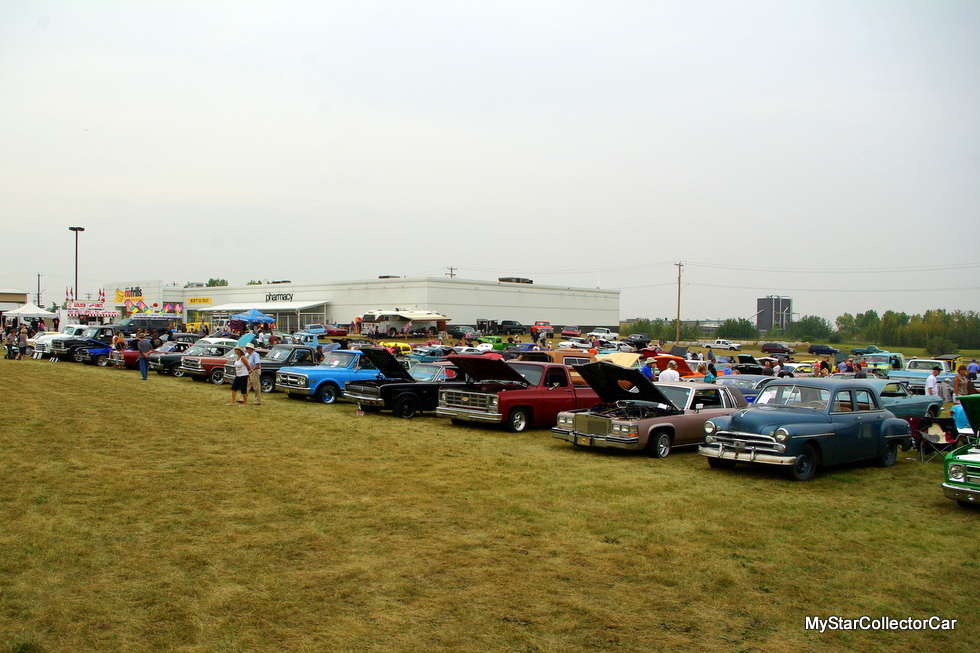 MSCC makes no secret of the fact that we agree with 60s star Petula Clark and her biggest hit 'Downtown' because MyStarCollectorCar loves the downtown area for car shows. The old school buildings and the architectural charm of a small town make the downtown core a premier choice for a show.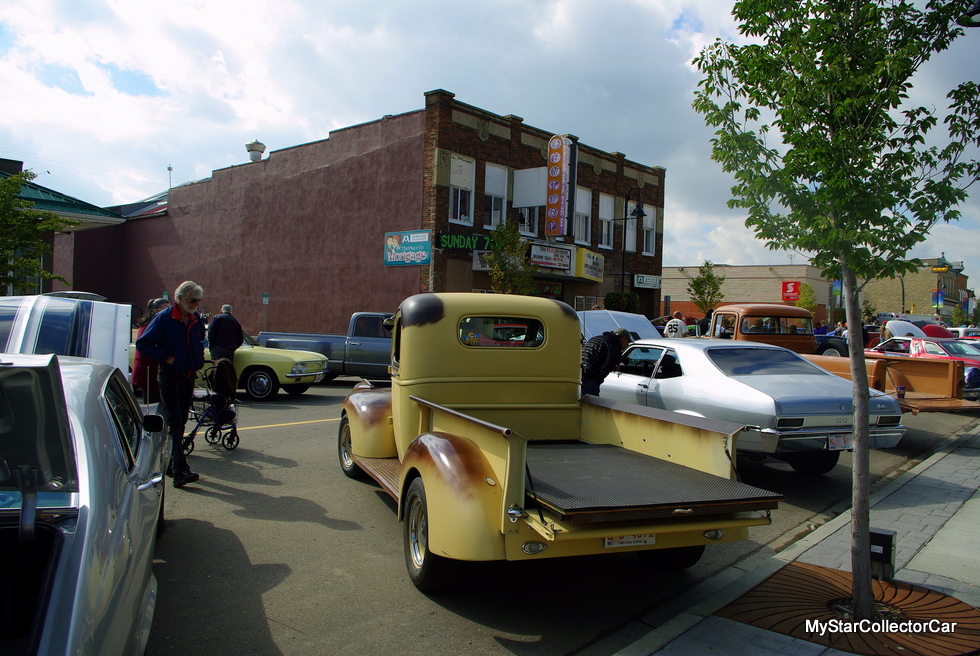 The Innisfail show was held on a grassy area and offered our second choice for a show: a lawn. Their show took place in an area that offered a green contrast to the automotive participants in this show.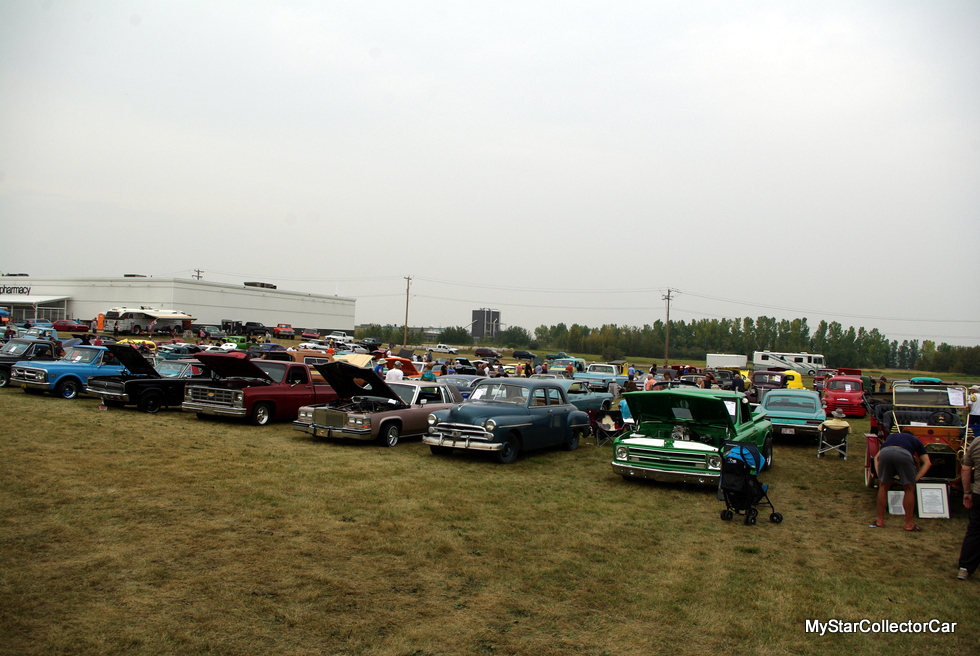 The result is always pretty friendly to a camera and offers a solid backdrop for the vehicles in the show.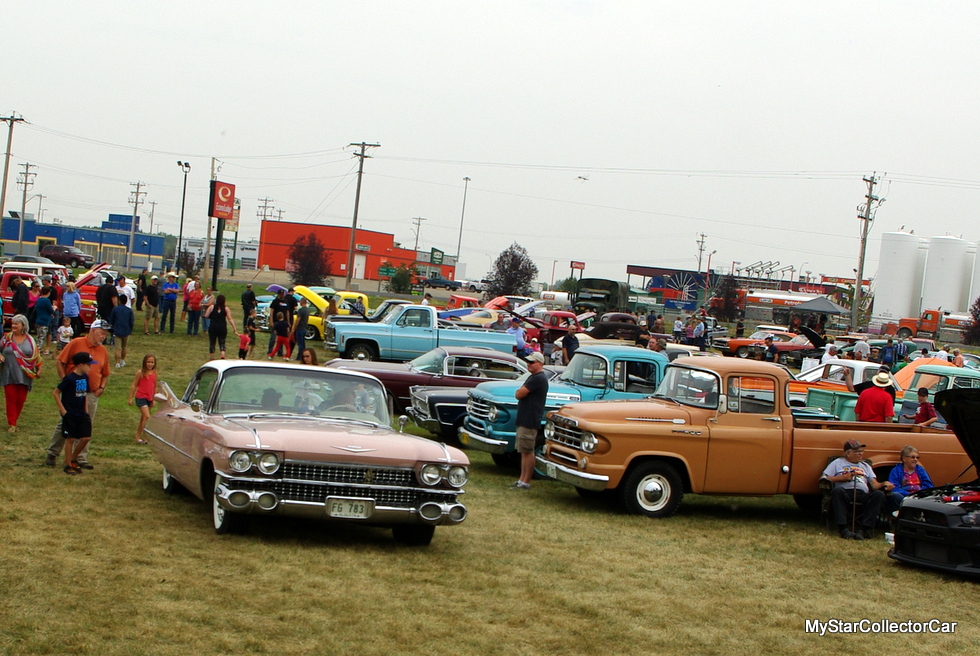 One of the more interesting entries in the Innisfail show was a 1950 GMC 1500 pickup truck. Its owner was an engaging woman who wanted to replace a truck she owned earlier in her life. Her husband was a talented guy who was able to transform the truck into her vision of a custom GMC truck that offers a solid combination of coolness and performance.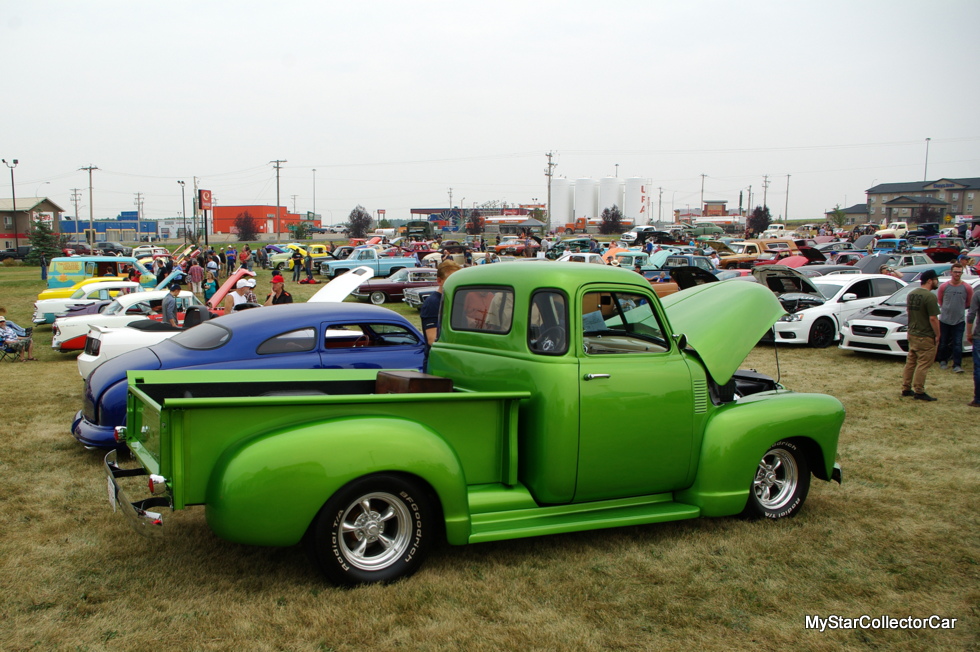 The job was not easy and took many years from purchase to completion. Our readers will learn how he was able to transform his wife's 67-year-old truck into her dream truck in a future MyStarCollectorCar story.
Our final story involved one of the better ways MSCC is able to harvest stories at car shows: the recommendation of other car guys. The Innisfail show was no exception because we heeded the advice of a car guy who advised us to approach the owner of a beautiful 1929 Chevy two door coupe.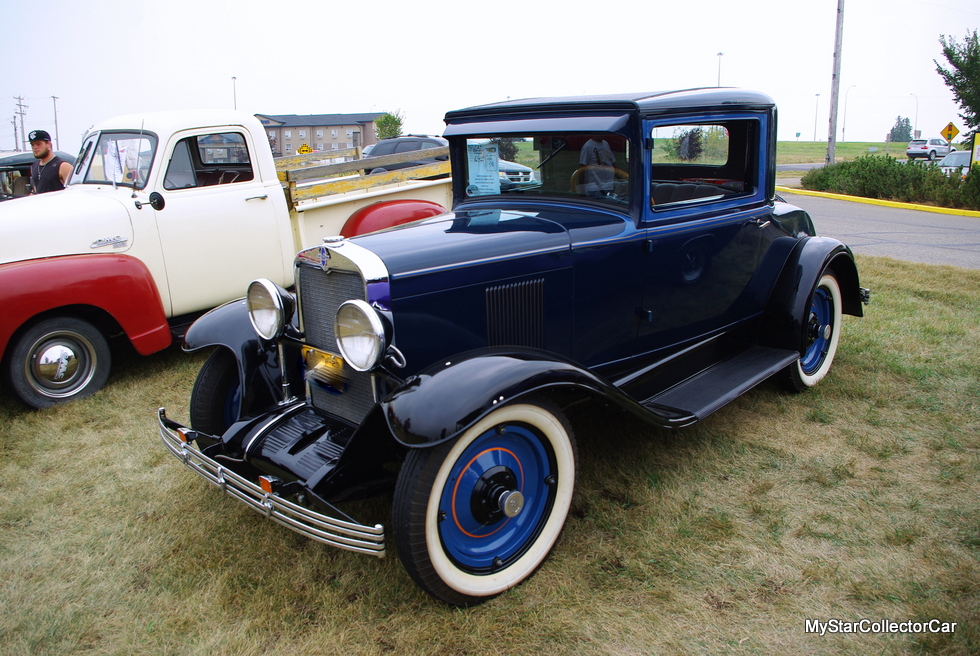 The car was restored back to its original glory by its current owner and he had a great reason for his decision-a sentimental reason.
MyStarCollectorCar will provide all of the details about this family story in a future MSCC article. Stay tuned. 
BY: Jim Sutherland
Jim Sutherland is a veteran automotive writer whose work has been published by many major print and online publications. The list includes Calgary Herald, The Truth About Cars, Red Deer Advocate, RPM Magazine, Edmonton Journal, Montreal Gazette, Windsor Star, Vancouver Province, and Post Media Wheels Section.