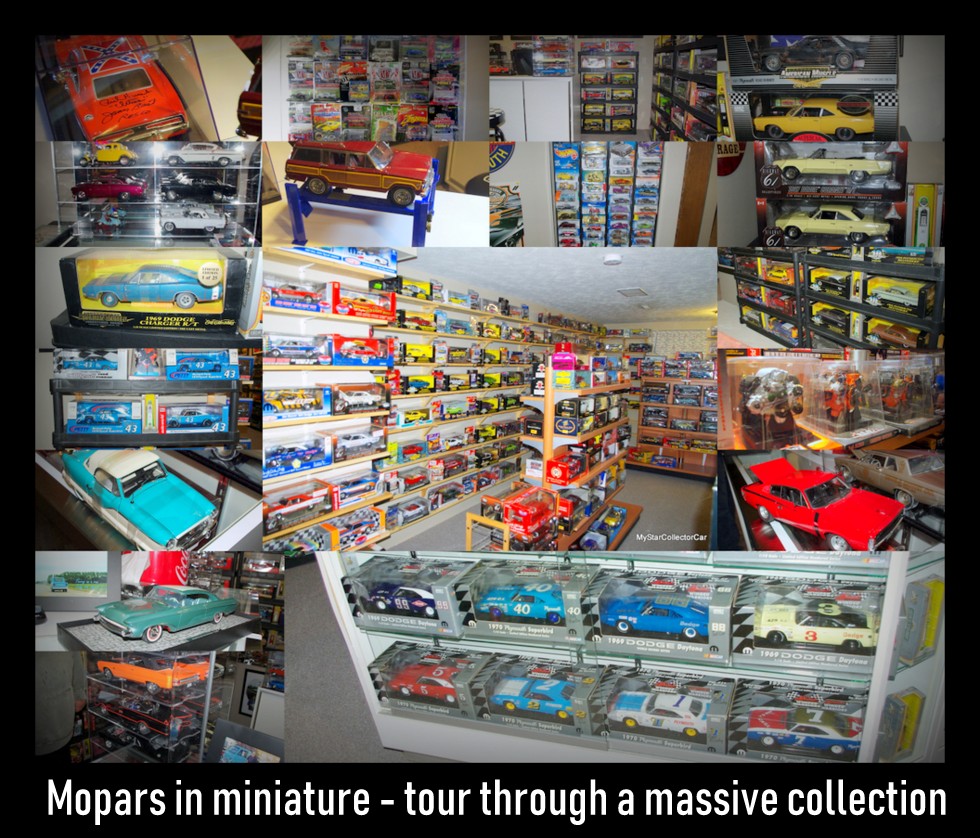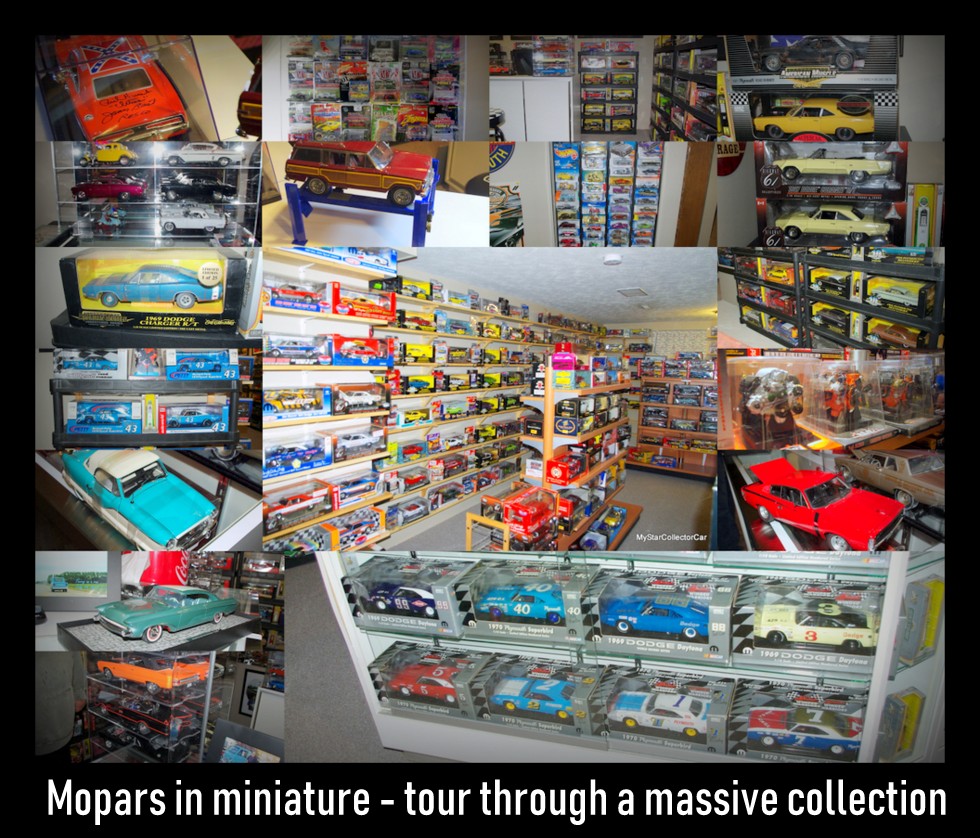 Terry McCrindle was always a big fan of the internal combustion engine when it was housed under the hood of a vehicle from the past.
Some of the vehicles were brand new when Terry was an impressionable kid who saw the cars on the road and wanted to own one when he was an adult.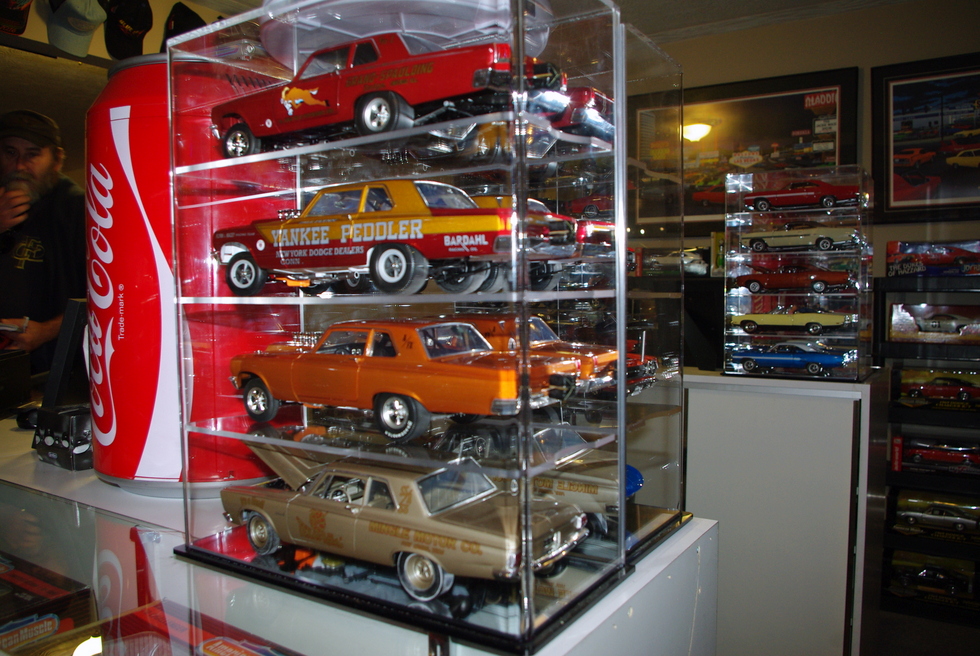 As an adult, Terry established a solid reputation as a licensed mechanic and eventually owned his own business (Big Guy Automotive), a small fleet of very cool full-sized 1:1 vehicles that include a 1970 Dodge Super Bee, and a large fleet of even cooler scale model '70 Super Bees.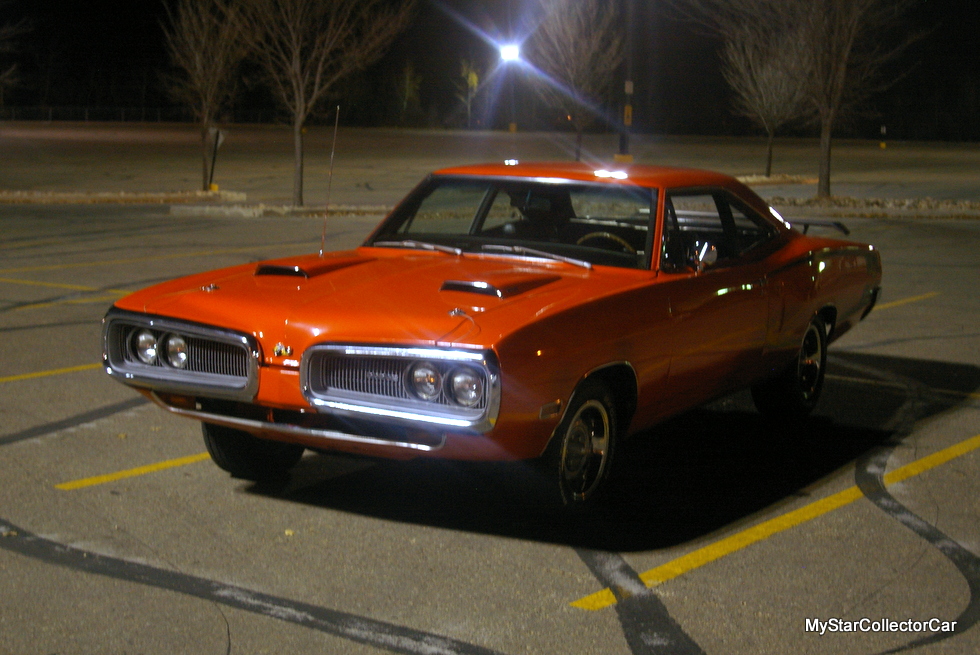 His scale model collection occupies a large place in his life and all of his basement where he has one of Canada's largest private Mopar displays dedicated to the hobby. The collection also has many other brands, but Terry is a dedicated Mopar man who loves the company's muscle car era from the 1960s and early 1970s.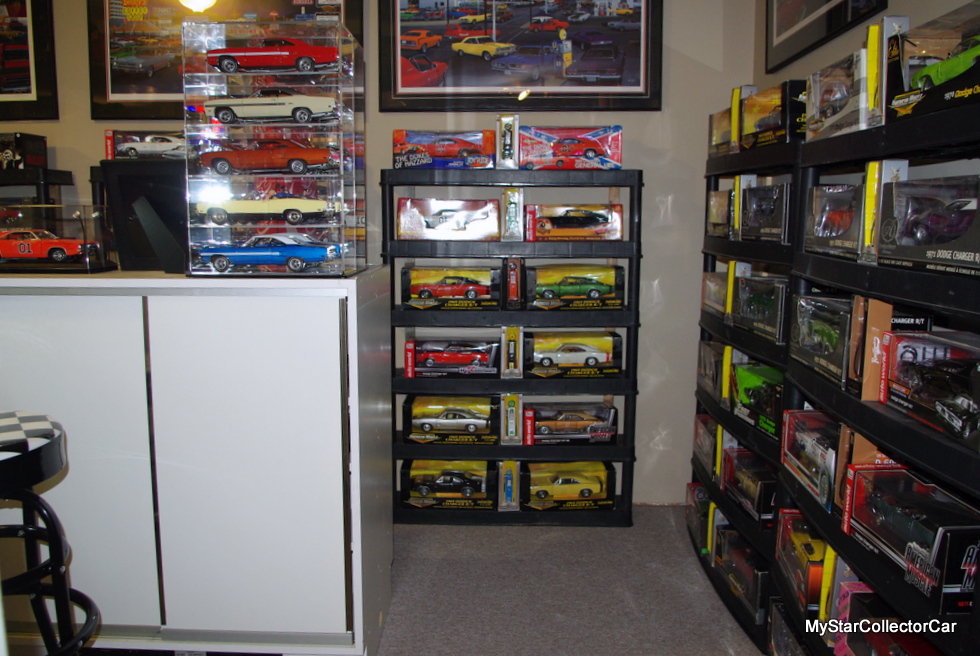 Terry started out like most kids with plastic models that he built and then dispatched with a fiery lighter fluid sendoff when he moved onto a new model collection.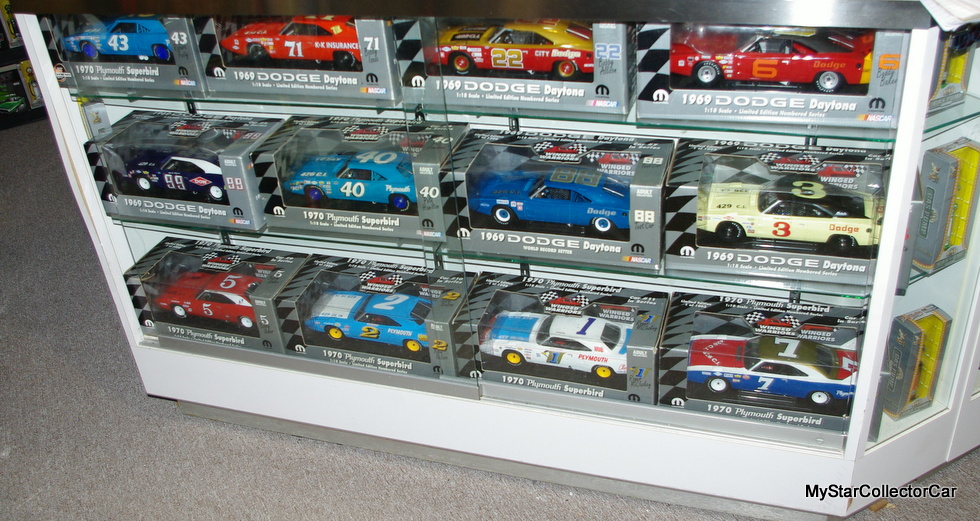 He changed his tune later in life when Terry gathered his metal collection of scale model vehicles while building an enormous amount of respect for his miniature rides.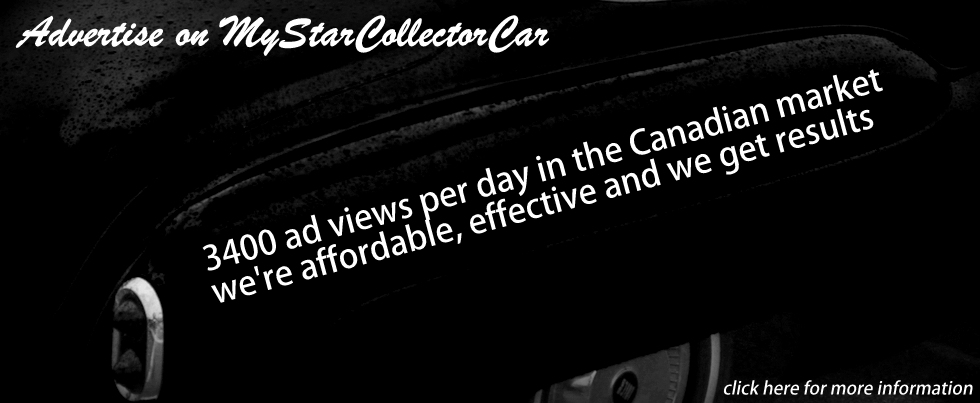 The collection ranges from Hot Wheel-sized 1:64 scale vehicles to 1:18 scale models that have a very interesting history to them.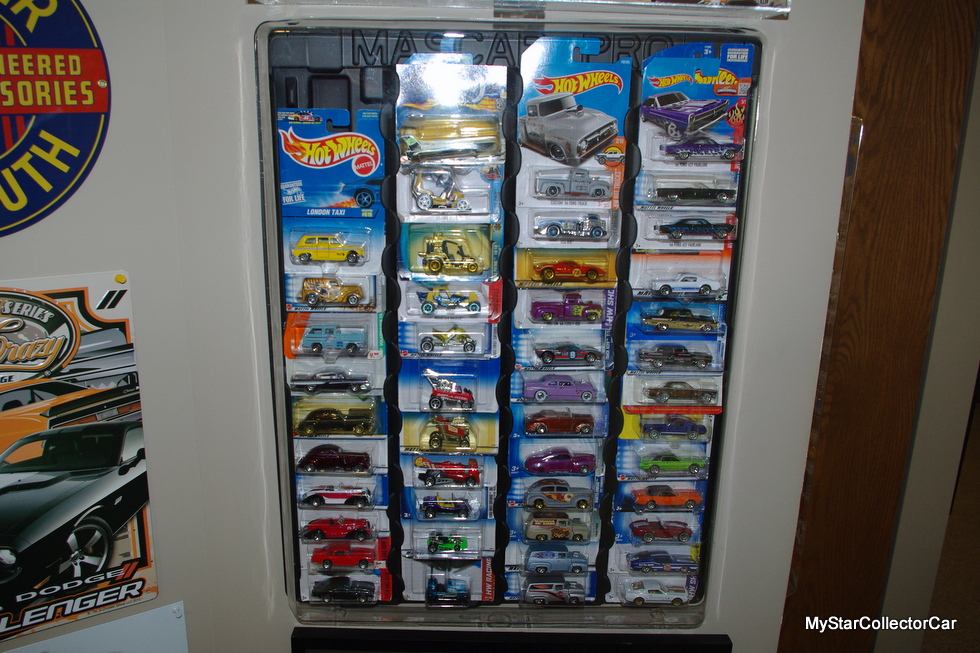 For example, Terry possesses some very rare models that were built in limited numbers. One of them is a 1956 Chrysler Norseman concept car model that is based upon a full-sized version that sank aboard the Andrea Doria cruise ship in 1956.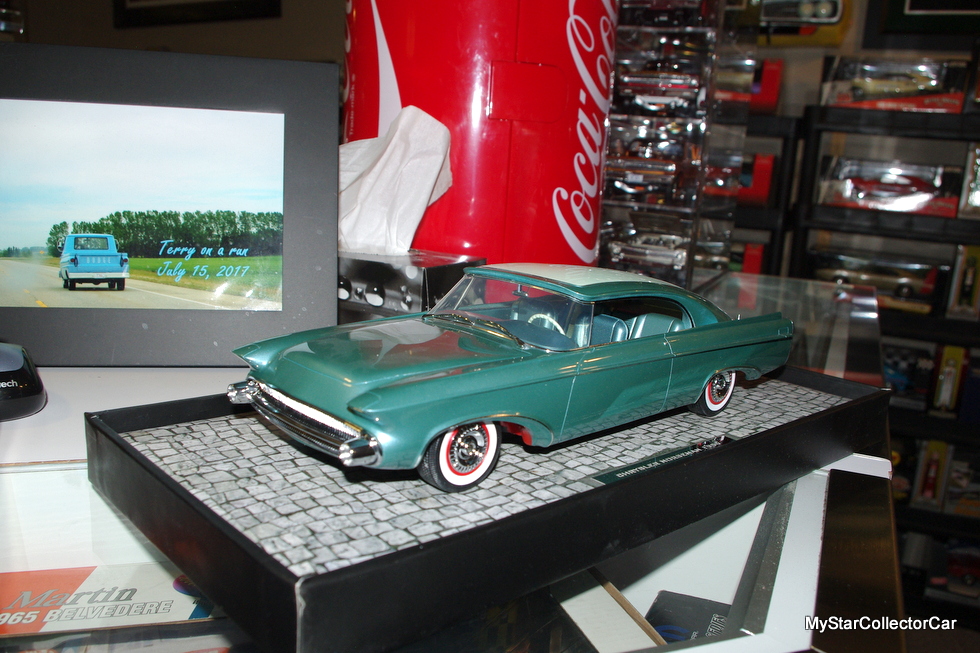 He also has some convertible versions of cars that were custom-built from two-door hardtop versions by a skilled model craftsman. Terry has a 1967 Coronet RT in both versions (two-door hardtop and convertible) that illustrate the before-and-after aspect of the man's considerable talents.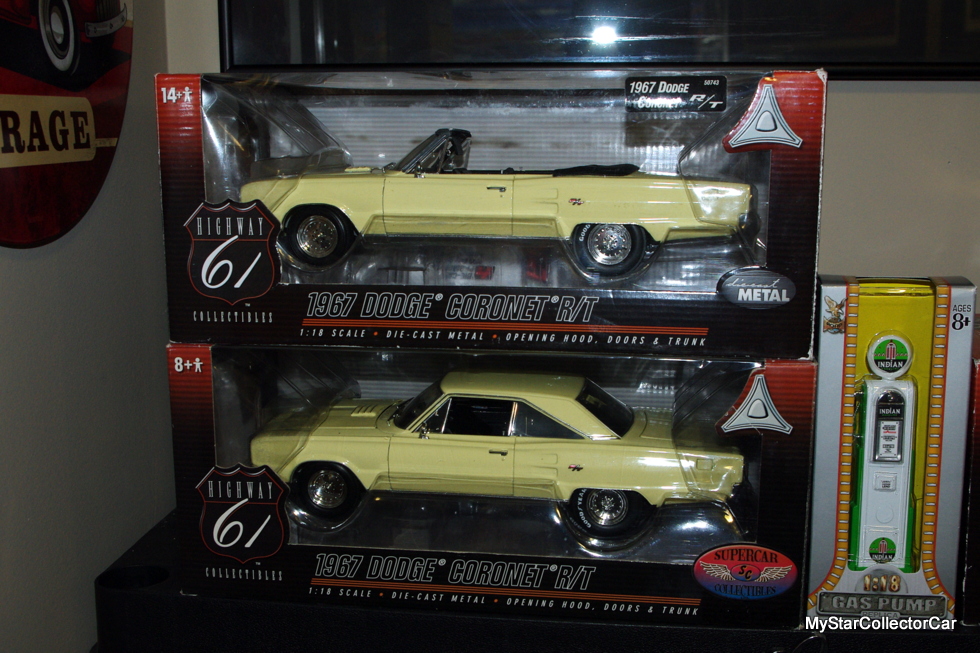 Terry also has numerous examples of distressed vehicles that were purposely damaged by other custom scale model builders who were able to assimilate years of misuse and abuse on the vehicles.
The Super Bee angle is well covered by Terry's collection of 1/64 scale versions that are muscled-up  variations on the 1970 model that Terry also possesses in a full-size Super Bee.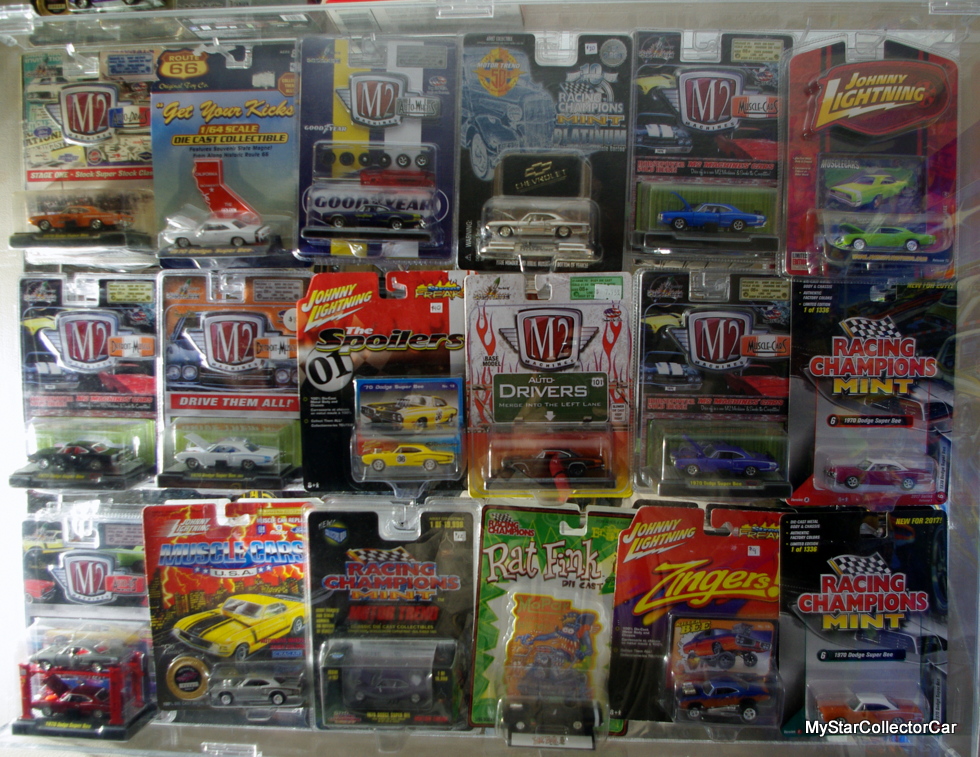 Terry also has many movie car models that range from 'American Graffiti' cars (along with Toad's Vespa bike) to 'Bullitt',  'Joe Dirt', 'Tommy Boy', 'Fast & Furious' and 'Batman' vehicles.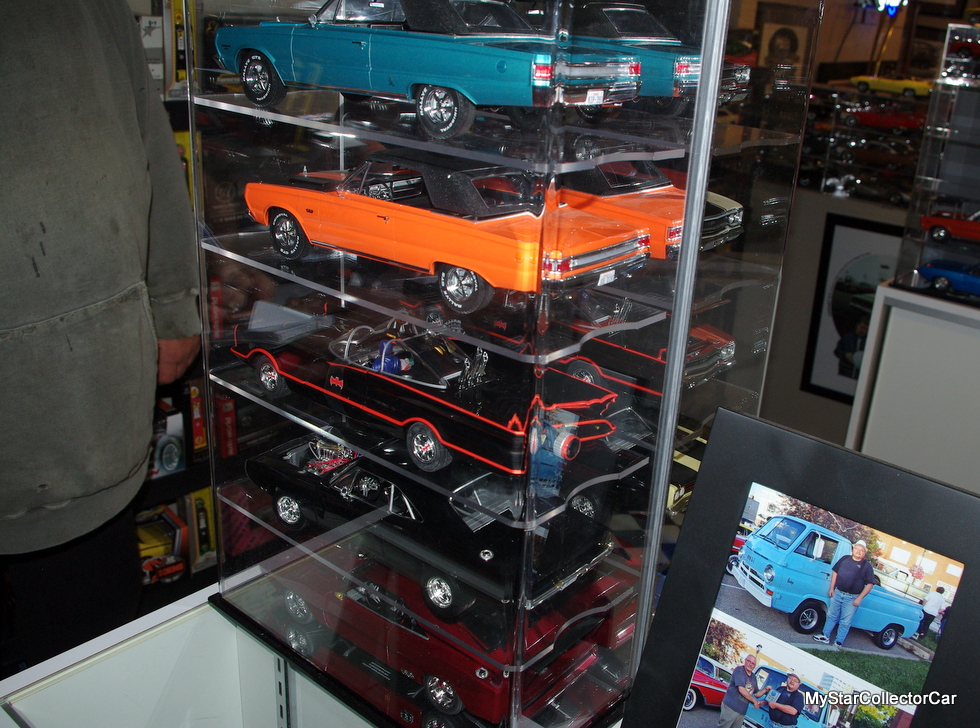 TV's 'Dukes of Hazard' is also represented in the display with a signed-by-the-stars version of the iconic Charger in the show.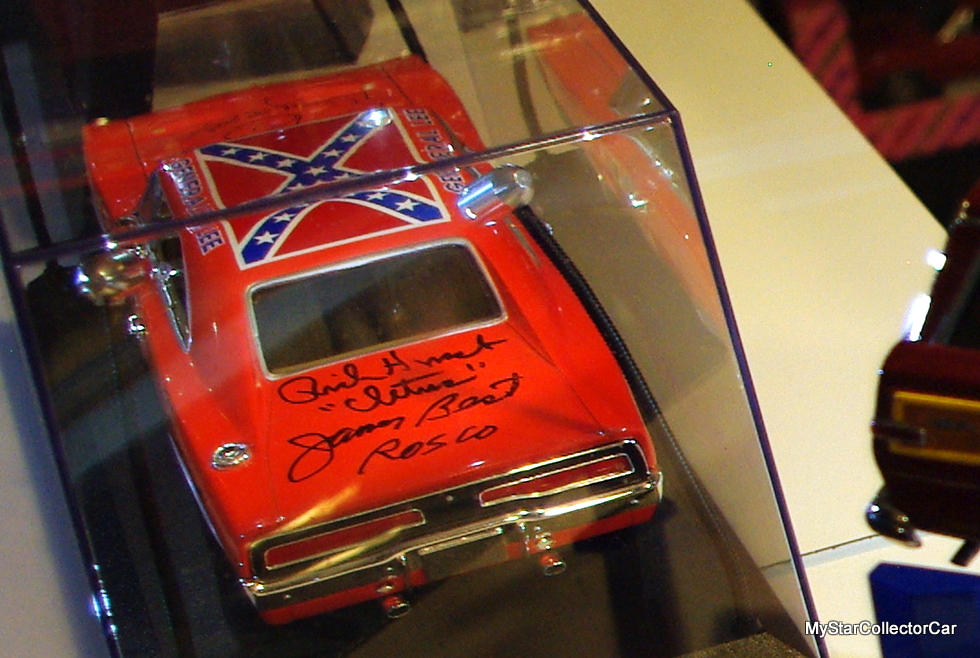 Terry's display also includes many scale models of famous race cars from the NHRA and NASCAR circuit. His Richard Petty display is a tribute to many of the King's rides during his long reign in stock car's premier circuit.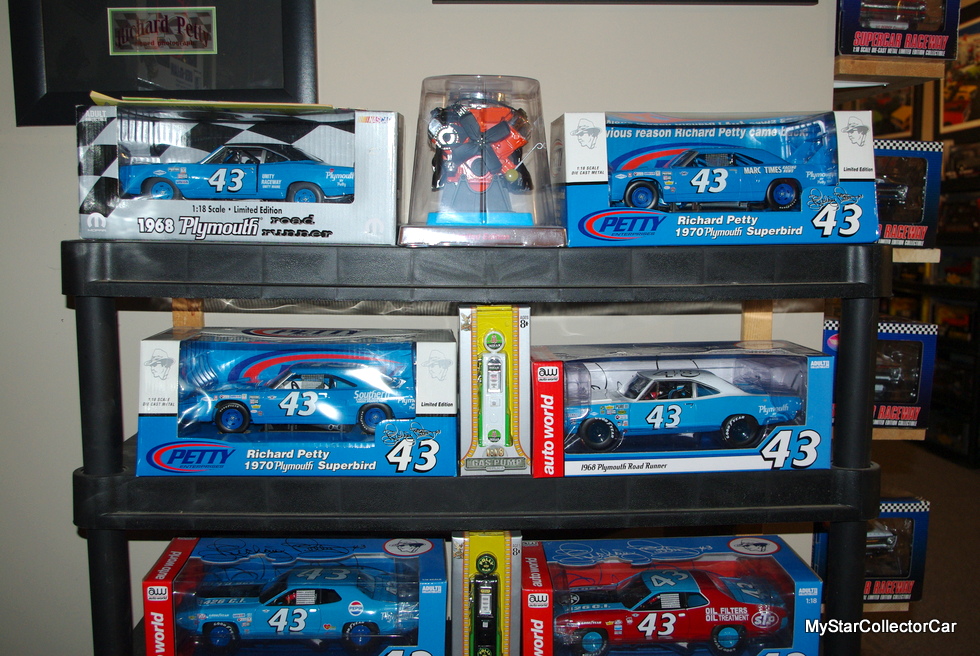 There are also many unusual vehicles in Terry's massive collection. They include a Jeep Wagoneer, a Nash Metropolitan, and an early 1970s Australian Valiant with right hand drive.
Terry's affinity for all things Mopar becomes even clearer with his Hemi engine display that ranges from the past to the present and celebrate the famous Chrysler design.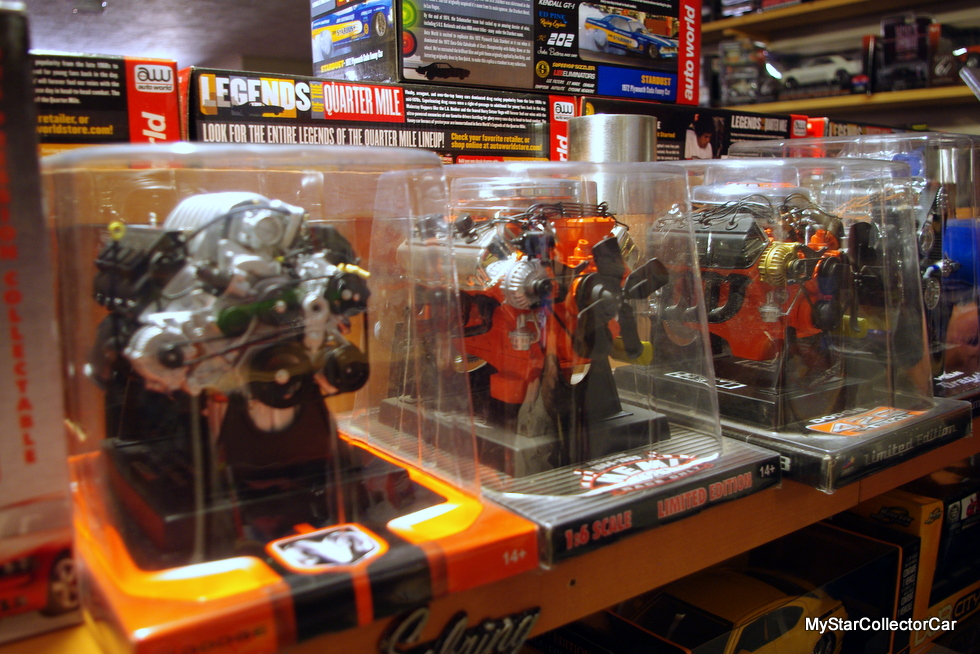 A visit to Terry's scale model world is like a scale model visit to SEMA because of the sheer size of his collection. In short, a visitor cannot soak up everything in one day; so MyStarCollectorCar will return to his collection at a future date to get a bigger education in the world of smaller cars.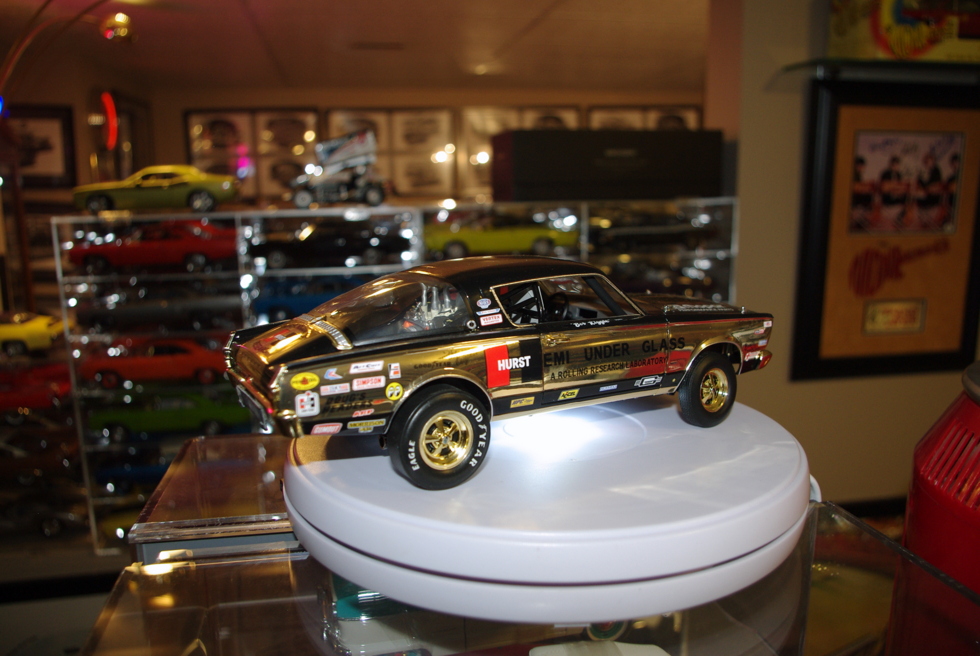 We already look forward to the experience. 

       
BY: Jim Sutherland
Jim Sutherland is a veteran automotive writer whose work has been published by many major print and online publications. The list includes Calgary Herald, The Truth About Cars, Red Deer Advocate, RPM Magazine, Edmonton Journal, Montreal Gazette, Windsor Star, Vancouver Province, and Post Media Wheels Section.