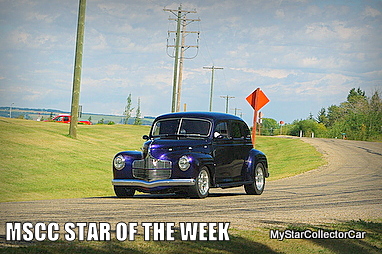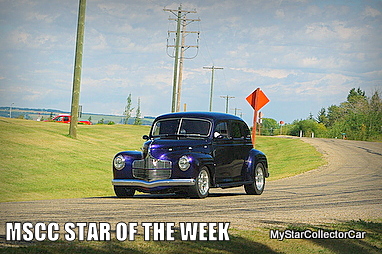 MSCC DEC 28 STAR OF THE WEEK: 40 DODGE SEDAN—NOT TYPICAL BUT DEFINITELY A COOL OUTLIER
Pre-war hot rods generally fall into three categories—Ford, Ford and Ford.
There are the pre-1930s Fords, early to mid-30s Fords and the late 30s to early 40s Fords.
Sprinkle in a few Chevys and the odd Willys and you've summed up 90% of the hot rod world, but there are outliers in the mix.
Outliers like this MSCC Star of the Week 1940 Dodge 4-door sedan.
MSCC DEC 27 STAR OF THE DAY: PONTIAC GTO—GROUND ZERO FOR THE MODERN MUSCLE CAR
Want to start a brawl at a car guy party? Ask them about the first muscle car.
Most observers think it started in the 50s with cars like the Chrysler letter cars, the tri-carb Olds, 57-8 Furys, fuelie '57 Chevys and the 312 Police Interceptor '57 Fords.
Other guys will point to the early 60s with the 406 Fords, 409 Chevys, 421 Pontiacs and 413-426 wedge Mopars.
This MSCC Dec 27 Star of the Day is a '64 GTO and few will argue that it was an important piece of muscle car history.
It was the indisputable Ground Zero for modern muscle cars.
MSCC DECEMBER 26 STAR OF THE DAY: '54 DODGE REGENT– DISTINCTLY CANADIAN & 60
Dodge Regents are a mystery to anyone south of the Canadian border.
They look like Plymouths from the back but that front end is all Dodge.
Regents fit well within the average Canadian budget because they bridged the gap between lower priced Plymouth and Dodge–Canadians were notoriously frugal in the 50s.
This '54 Regent is still on the job 60 years later so that Canuck frugality really paid off over the decades.
MSCC DEC 25 STAR OF CHRISTMAS DAY: SANTA'S DAILY DRIVER—REINDEER ARE TOO HARD TO PARK
Every kid knows what Santa Claus drives on his Christmas run because you can't get better publicity than the fat jolly guy gets every year.
They write songs about Santa, do movies about him and you'll see hours and hours of TV coverage about a flying sleigh pulled by flying reindeer—that kind of stunt is hard to miss.
The question is simple-what does Claus use for a daily driver?
This MSCC Dec 25 Christmas Star of the Day will give you a pretty good idea…
MSCC DEC 24 STAR OF THE DAY: '63 CHEVY BISCAYNE—THIS IS WHAT CAR GUYS REALLY DREAM ABOUT
Today is Christmas Eve so the logical picture would include a nice winter scene with some kind of Yuletide theme.
That would seem logical but reality is different for car guys on December 24th.
Car guys see Dec 24th as one day closer to a season when the old iron is out on a beautiful summer day.
The Christmas part is great but this MSCC Star of the Day '63 Biscayne out on a July afternoon is better than a stocking full of candy 365 days of the year.
MSCC DEC 23 STAR OF THE DAY: MERCURY TRUCK—WORKER BEE FROM THE LAND OF ICE AND SNOW
Ford trucks are well known because they've been present on job sites since the first Model T rolled off the assembly line.
These trucks were built to take a pounding in any kind of environment and they passed the test under brutal conditions.
Ford even had a brand name for their Canadian worker bees where winter is definitely a reality for over half the year—they called them Mercurys.
This MSCC Star of the Day Merc was at a 2013 show when winter was just around the corner.
MSCC DECEMBER 22 STAR OF THE DAY: '67 CHRYSLER–THE UNSUNG MOPARS
Most Mopar guys think in terms of A-body Cudas and Darts or B-body Coronets and Belvederes when 1967 is the topic.
Very few think in terms of C-body Polaras, Furys or Chryslers.
That's unfair in many ways because the Chryslers had big blocks as standard equipment so they weren't dogs by any means plus you could arrive in style.
This MSCC Star of the Day '67 Chrysler was in traffic last summer proved that point.
For past MSCC Stars of the Day please follow this link.
CLICK HERE to Like us on Facebook
CLICK HERE to Follow us on Twitter
CLICK HERE to Follow us on Pinterest
Star of the Day page sponsored by Southside Dodge
Please re-post this if you like this article.