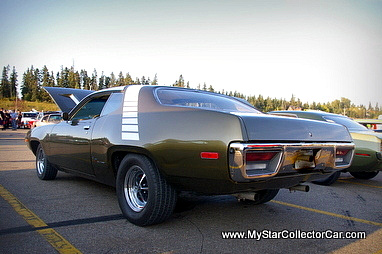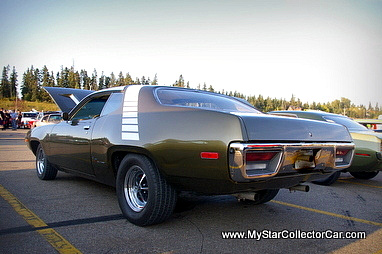 Car guys know the drill with old iron.
Decide what you want, find what you want and most importantly…convince your wife she wants you to want it.
Spousal pre-approval is the key to success with any car project and while many married car guys skip this step, few are successful.
Dave Lutz's 1972 Plymouth Road Runner was one of the non pre-approval stories.
The story begins like most car guy narratives with youthful infatuation as Dave explained, "I've wanted one of these cars since I was a kid because my buddy had a yellow '72 with an air-grabber".
Dave found out about a guy who had a '72 but like most Mopar guys, he was reluctant to sell his Mopar, "One night he called me and told me he had to get rid of it. It was a parts car for another black one. It was fairly complete but needed a lot of work".
Despite the limitations Dave knew the outcome before he left to look at the Runner, "I knew when I drove down there with a trailer that I was going to buy it. This is a pretty rare car because it has a bench seat and AC plus the 72 is the rarest year for Road Runners".
His wife didn't know the outcome as he recalled, "It was pretty quiet at home when I got back".
This Road Runner was a huge project as Dave explained,"Everything from front to back was gone. I took some stuff off the other two cars but stuff like the passenger fender was tough. You couldn't buy a piece of sheet metal for this car so I made nearly every piece of sheet metal on this car".
The power train was pretty time-consuming ,"I'm still working on this, there was a whole pile of head work on this, 440 pistons , heads are ported and it has a steel crank. The fuel flows so well that the carb doesn't handle it".
Dave was hands-on with this car from start to finish, "It was a lot of work over quite a few years. I painted it in my garage and there wasn't enough light so it didn't flow very well".
This was over five years ago and Dave is well past the break-in point on this '72 Road Runner as he explained, "We've taken a few 1000 mile round trips in it and it's run great. Never had any problems on the road".
The whole concept behind this Mopar is an efficient financial game plan. Dave's own talent behind the scenes has been the secret to success plus he's set up a very realistic strategy ,"I'm going to drive it for a few years, then sand it down and repaint it. Decals and stripes are pretty expensive so that will give me more time to look at other options".
Dave broke protocol when he picked up this Road Runner without the implied or stated approval of his wife but the net result is a very rare and extremely cool 1972 Plymouth Road Runner.
Despite that seemingly happy ending, there are some ominous clouds on the horizon as Dave admitted," We have two cars but my wife's pressuring me to sell this one".
Pre-approval was the key.
Jerry Sutherland