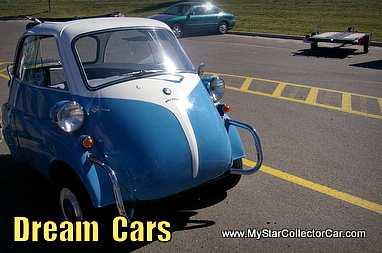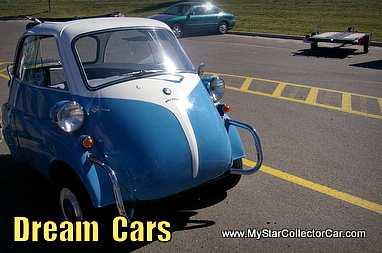 The classroom was a great place to drift away from reality when I was a kid.
The idea of sinking my teeth into the broad range of boredom inherent in an elementary school curriculum was beyond laughable and bordered heavily on impossible for me.
So I drifted away in the finest Doby Gray-ish sense of the term and found myself in the netherworld of daydreams.
Sure I was smitten with at least half a dozen of my female classmates a year and they entered my daydream schedule more often than not in a G-rated kind of way during my elementary school days. I moved up to R-rated daydreams about halfway through junior high, but my elementary daydreams were also the start of my daydreams about cars.
I still have a few of those daydreams about the cars of my childhood, at least the ones I have yet to drive in my life, so I have composed my list of unfulfilled daydream cars from a bygone era.
High on the early list from Grade One is the BMW Isetta. I loved the Isetta so much that I actually was very happy when a weasely kid on the school bus sucked me and my brother Jerry into a phony birthday party invitation when we were in first grade. His unscrupulous attempt to scam us into a birthday gift meant Jerry and I got to keep an Isetta friction toy car meant for him as a gift.
Pushing that friction car across the linoleum was as close as I have come to driving one of the iconic little cars to this point in my life.
I have always wanted to drive a split window 1963 Corvette Sting Ray since the first time I laid eyes on one. These 'Vettes still remain high on my list of car dreams long after I drew a clumsy version of one for the first time in my Hilroy notebook all those years ago.
These cars are still very cool and I still have that same burning desire to drive one of these babies. That urge has never left me after all of these years.
Was there a bigger thrill than the original TV Batmobile for a kid? The correct answer is of course no and most of us watched in awe when it went across the block at Scottsdale in January. We loved this car as kids and we love it even more as adults. The incredible price paid for the Batmobile to wrestle it away from its King of the Kustoms builder/owner George Barris was worth every penny to its new owner.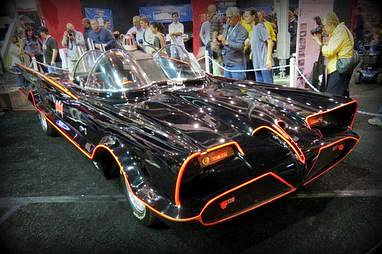 The new owner gets to live our childhood dreams and we middle-aged car guys consider him to be one of the luckiest cats on the planet. He gets to drive the Batmobile.
This is a Daydream Believer scenario so no dream car collection would be complete without the Monkeemobile.I read the comics, loved their music and coveted the Monkeemobile. I was 11 going on 12 but still like the Monkees and that cool car.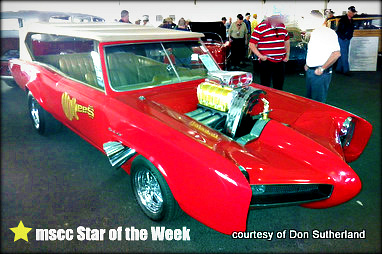 Obviously, I have many more daydream rides from my childhood, but I will end this segment with the Amphicar. The Amphicar still seems like one of those impossible dreams because it combined two great ideas: travel by land and travel by sea.
There's a very popular lake resort near my home and all I could think about as a kid during the hot days of summer was this incredible car that would get me to the lake and then take me on the lake.
The Amphicar was the answer to my dreams as a kid and I would still love to have one pull that same double duty on a hot summer day with me behind the wheel on land and water.
Jim Sutherland