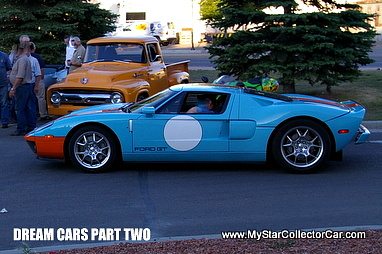 I wrote an earlier piece about the cars of my childhood daydreams that helped me do my time in elementary school.
These were the cars that I sketched into my school notebooks-right beside my graphic and badly drawn war scenes and aerial bombing missions.
The naked chick sketches appeared a little later, right after I found my older brother's Playboy stash But this article is a sequel to the car daydreams and I wanted to add a few more to the list.
How can any list be complete without a Sunbeam Tiger made most famous by bumbling secret agent man Maxwell Smart?
The Tiger was a muscular sports car from England that sported a small block Ford V-8 and fins during an era when fins had been forcibly removed from Detroit's fashionably dressed automobile list. The Sunbeam Tiger was an ultra-cool car driven by a very un-cool Agent 86, but who among us could resist the appeal of 'Get Smart' when we were 11 years old?
Maxwell pulled up to the front of the spy building at the start of 'Get Smart' every week in his Tiger and it was one of the grandest entrances in TV history. Rumors abound about the 'Get Smart' Tiger and whether it was a badged-up Alpine model with a modest 4-banger in it. Either way, a Sunbeam of this vintage is a very cool set of wheels.
The closest I came to owning a Sunbeam was tire-kicking on one in high school that was available for 500 bucks and needed a little work. I never even drove it or another one many years later that was too rough to even test drive, so the car of my childhood daydreams remains an unfulfilled dream.
One of the supercars of the 60s was the legendary Ford GT40 and its finest hour was a dominant 1-2-3 finish at LeMans in '66 in which the three American cars hit the checkered flag side by side and humiliated the European automotive industry.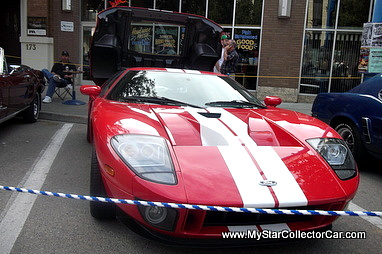 Clearly I loved that moment as a kid and still get a chill every time I see one of the modern reincarnations of the original Shelby influenced GT40s. The cars were the stuff of dreams then and now. The idea of me behind the wheel of a GT40 is a fantasy moment that will be with me until my last breath.
I want to drive an elephant. An elephant is an original 426 Hemi found in the Chrysler muscle cars available to the buying public from 1966 until 1971. I can recall the first time I saw a 1966 Coronet with a 426 Hemi in my childhood days.
The car was owned by one of the coolest teachers in the field of education. The only problem was he taught at another school, but his car was brute force on four wheels and the sight of a hood emblem with "426" written on it will always be an amazing moment in my life.
Best part of the dream? To see that number from behind the steering wheel of the car is still one of those yet-to-be-achieved moments for me.
But I am working on it, along with a few other daydream cars that I will discuss in a future edition of my "daydream believing", to borrow from a Monkees song from that same era in my life.
Jim Sutherland