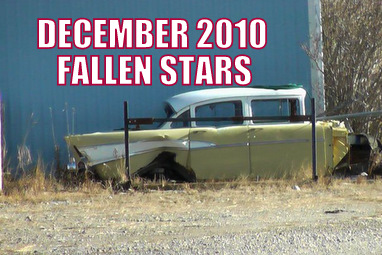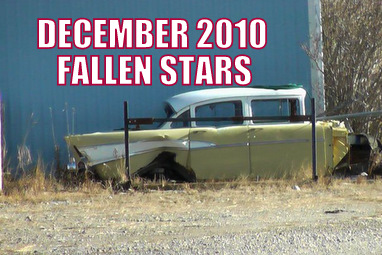 As most car guys know, old vehicles with "character" are disappearing faster than tax money at election time. These character cars, or project cars, as they're known in the optimistic world of the hobby, are being outlawed faster than smokers in public places.
Consequently, finding Fallen Stars every month is one of the toughest assignments we face at MSCC so when somebody like Ryan Sardachuk offers his pictures to the site we heave a big sigh of relief.
Ryan prowls the mean streets of Calgary, Alberta Canada in his perpetual search for classic old iron and if you think Calgary is a safe city full of Mounties and the Calgary Stampede-think again.
It's a city of well over a million people and it has every single urban problem you can imagine and it has some really bad sections…where many of these cars were found. He mines these nasty sections of town and digs up automotive gold.
He also has a YouTube section called 'Rotting Calgarian Iron' that is dedicated to his video travels-you can find it here.
Thanks again to Ryan.
Jerry Sutherland @mystarcollectorcar.com