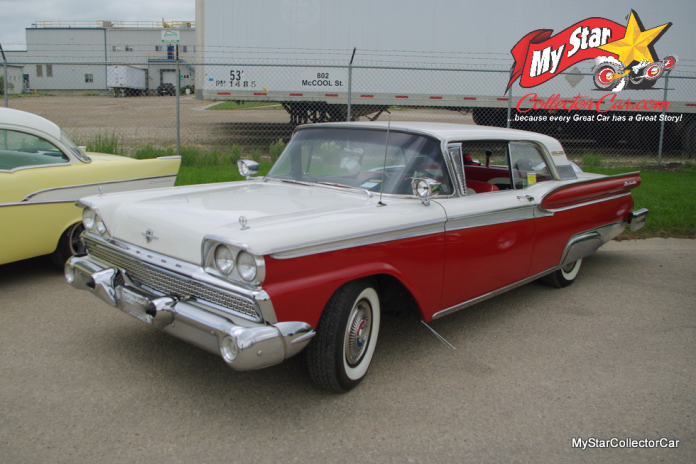 They built similar (but different) vehicles north of the border and that reality presents a mystery when Americans see these oddly-badged models.
Fargo trucks, Mercury trucks, Pontiac Beaumonts and Acadians are all part of the confusion when north meets south.
This '59 Meteor Montcalm Rideau 300 debuted in 1959 as a Canadian counterpart to the Ford Galaxie and it's a regular visitor to the US so it has caused a stir down south.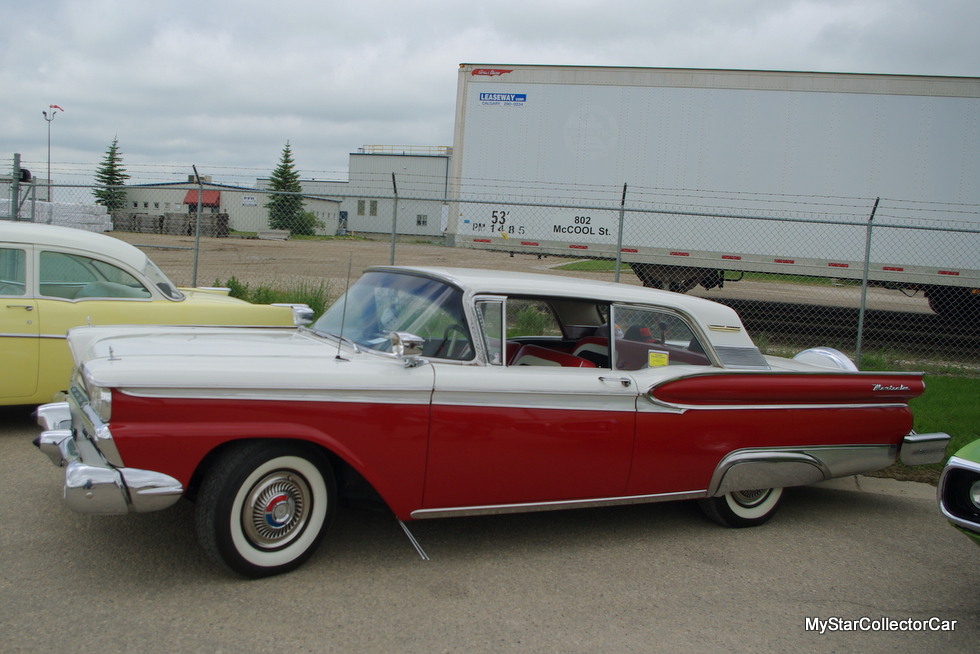 Kerry Loeppky is the proud owner of this rare Canadian classic and he's taken it to a higher level with period-correct options. He said they only made a few of these two-door hardtops so they're an extremely rare car in 2020. Kerry believes the "Montcalm" and "Rideau" designations were aimed directly at the Eastern Canadian market in Ontario and Quebec. This one was sold in Edmonton, AB, Canada.

This is a 332 cubic inch, two-barrel car and Kerry left it that way because he believes in factory-stock over resto-mod—especially with a low-production numbers car. It also has the 3-speed Cruise-O-Matic automatic transmission and Kerry reports the combination gives it "pretty decent mileage".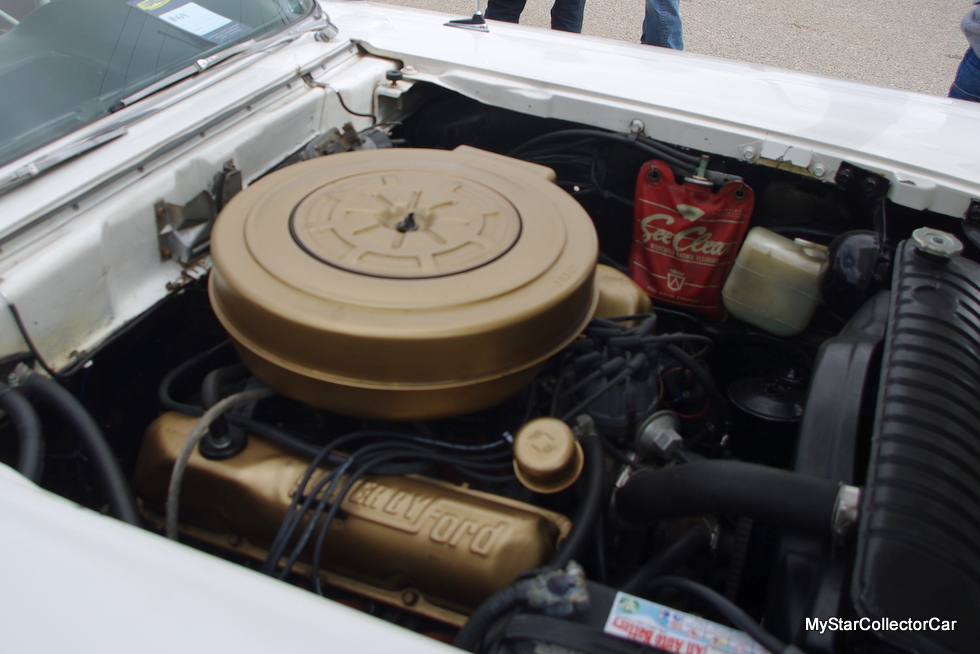 The '59 Meteor is also a double-badged car because it has two name plates. Kerry explained how the Montcalm badge is placed on the fender but the Rideau 500 badge is found on the trunk.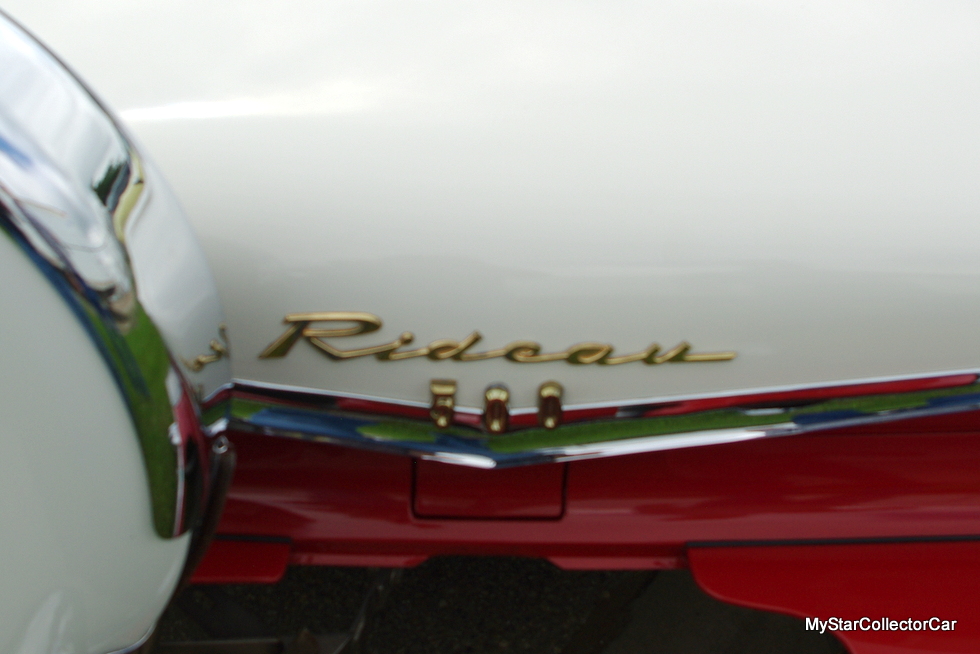 Kerry said the "body wasn't bad" but he did "everything mechanically to the car and the interior" to the car during the restoration process. He sourced the exact material for the seats from a supplier who had accessed NOS (new old stock) factory material.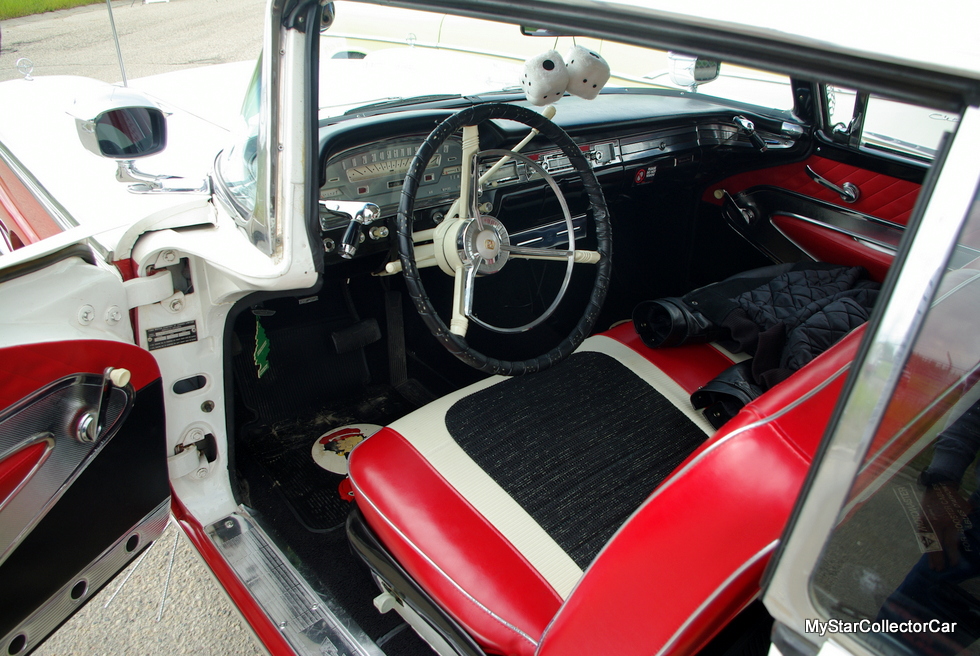 There are a number of period correct options on this Rideau 500 that weren't on it when the car rolled off the assembly line. For example, the dual spotlight mirrors and the Continental kit were features Kerry wanted on the car and the curb feelers were a big hit decades ago.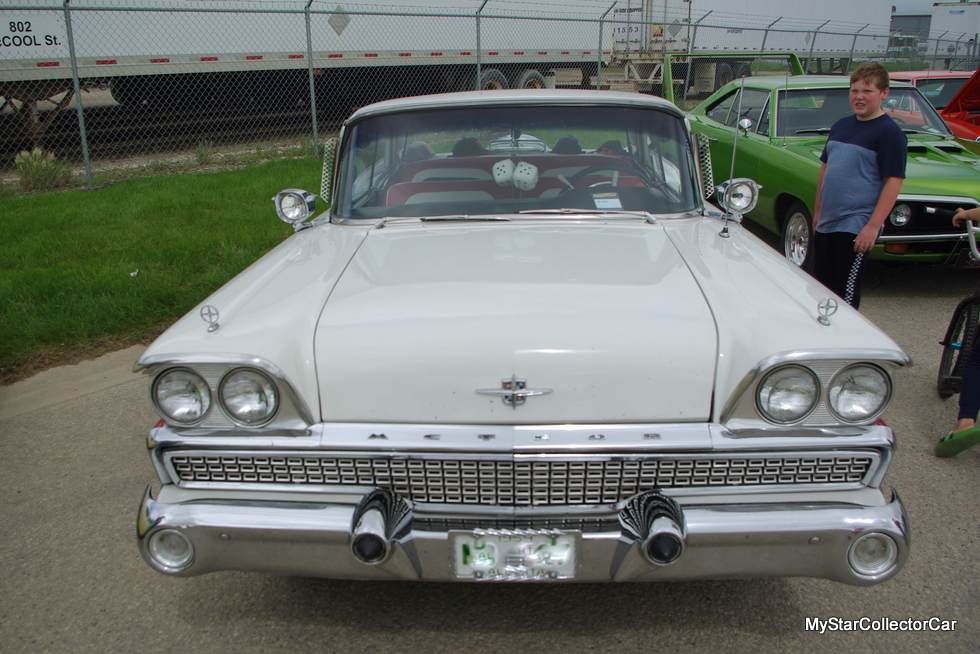 Kerry also upgraded the manual steering to power assist thanks to a '59 Ford donor car and he updated the sound system. It looks like a factory radio but it's high-tech so it's a vast improvement over the factory AM radio—Kerry found the AM radio selection in the 21st century was substandard. He also added sway bars to give the Meteor better handling.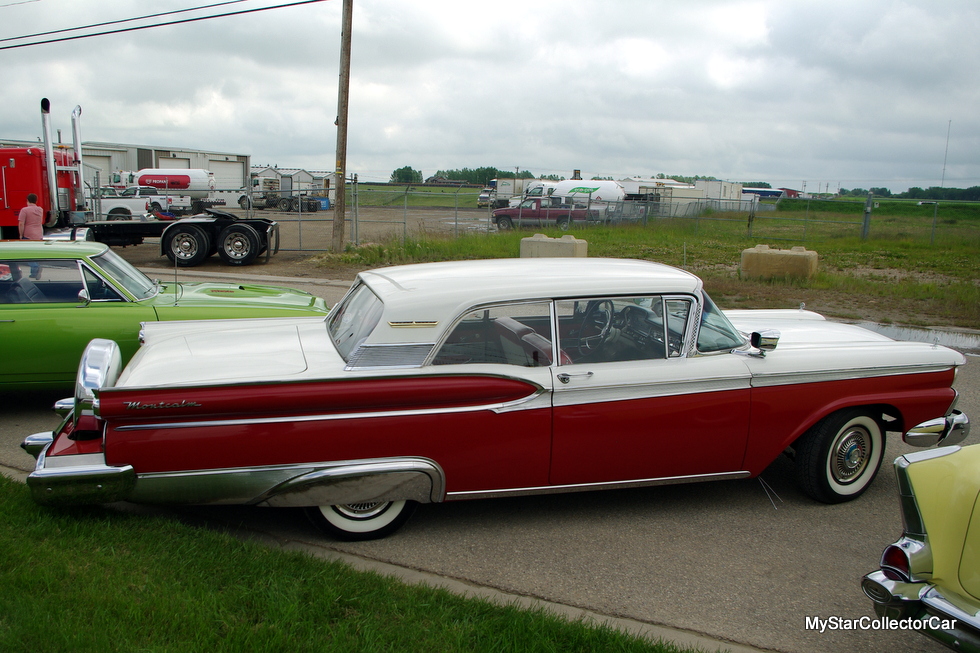 This car is a driver although it does get trailered to Arizona every winter but after that the '59 Meteor sees daily use. Kerry said it runs comfortably at highway speeds in the 65-70 miles per hour range so that's a bonus for road trips.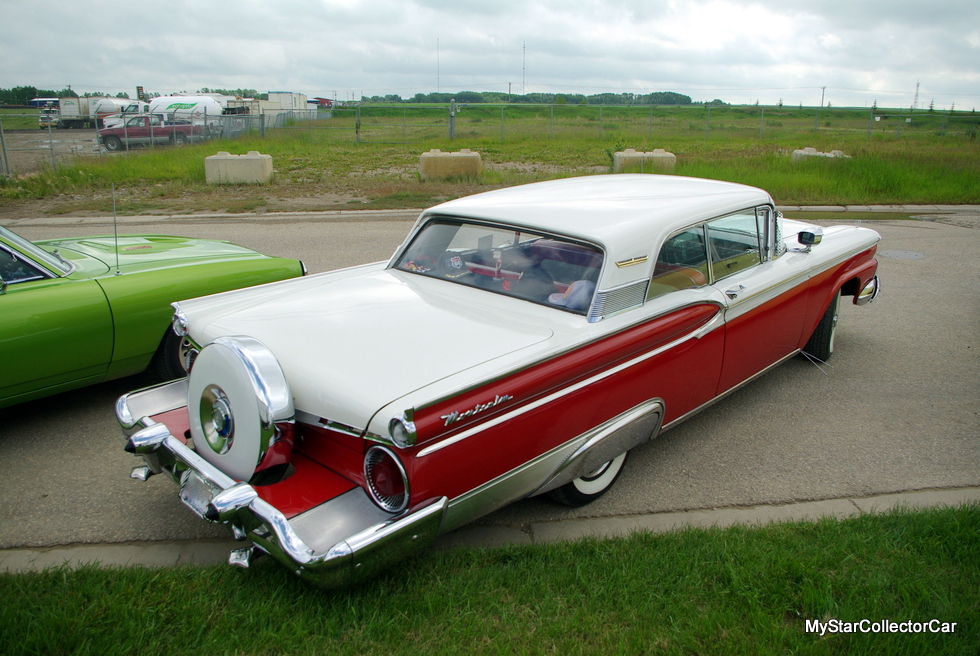 The Meteor is a big attraction at Arizona car shows but Kerry said it generates a truckload of questions and observations when he parks it. Some guys say they "used to own one when they were younger" but when Kerry finds out they are from the States he only has one reply because of its Canadian heritage—"no, you didn't own one."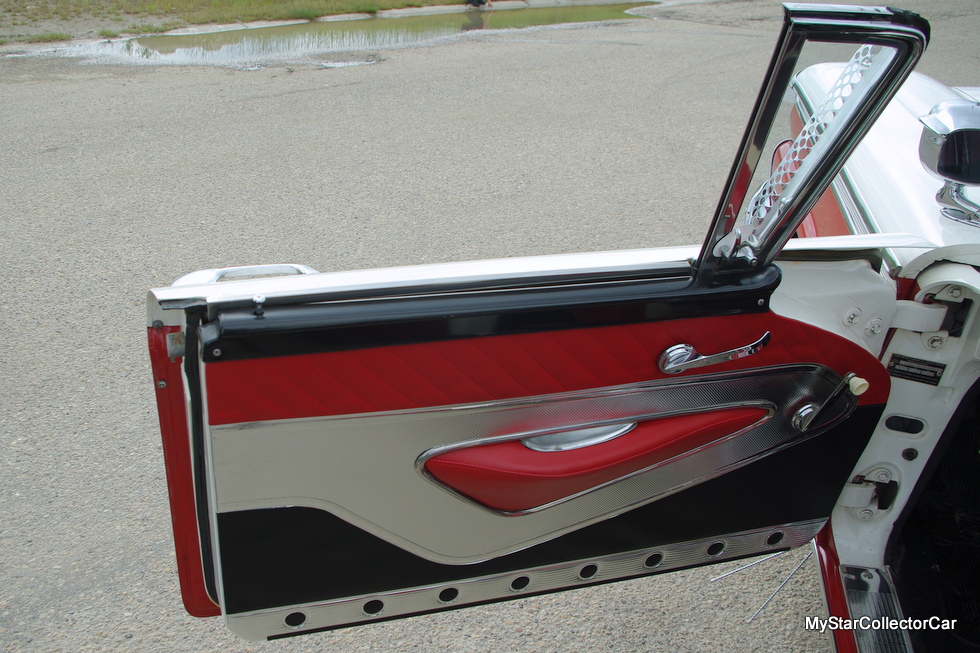 Kerry has a wide range of interests in the summer ranging from senior's rodeo events to riding his Harley so the '59 Meteor doesn't see as much open road but that changes in the winter.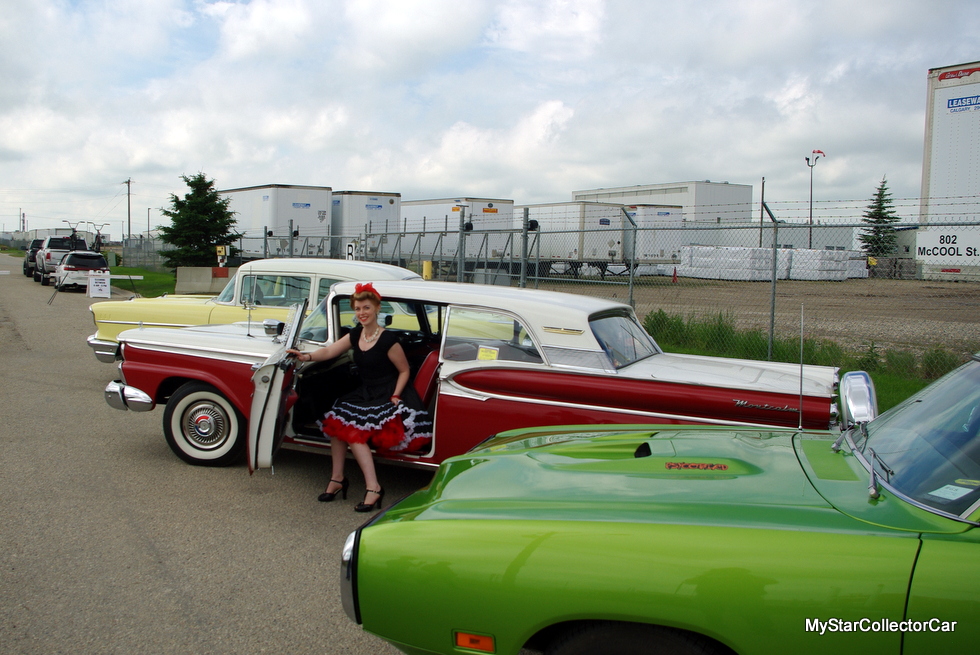 Winter is when this Canadian snowbird heads south.
By: Jerry Sutherland
Jerry Sutherland is a veteran automotive writer with a primary focus on the collector car hobby. His work has been published in many outlets and publications, including the National Post, Calgary Herald, Edmonton Journal, Ottawa Citizen, Montreal Gazette, Saskatoon StarPhoenix, Regina Leader-Post, Vancouver Sun and The Truth About Cars. He is also a regular contributor to Auto Roundup Publications.
Please re-post this if you like this article.