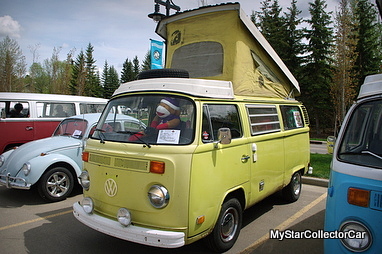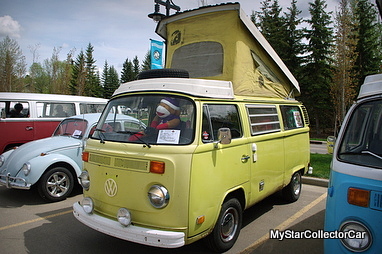 Peter Kaiser came to love Volkswagen vans because his father loved Volkswagen vans.
They were a huge part of his family history and the experience left him with a major attachment to these unique vehicles.
His mother didn't share that same enthusiasm.
Peter explained: "My Mom hated the split window Beetle we had. We used to have six kids in it on vacation. She hated it because it didn't have heat and it didn't handle very well. My Dad and my uncle used to fix up Beetles and sell them".
Peter bought his '75 VW Westfalia based on very positive childhood memories but his parents didn't share the same opinion: "I bought this last spring from a club member and the guy who sold it had some regrets but we like keeping Air Ride vehicles in the club. My mother's first question was why? Mom hated it but Dad loved it".
Clearly time had no effect on either parent's thoughts on all things Volkswagen.
This Westie has seen some changes over the years but it still retains most of its factory look: "It's got a carb now but I'm going back to factory EFI. I'm going to redo the body but it's going to be the same color because it's such a unique color".
Peter is particularly happy with the factory camper side of his VW: "I'm really happy with all the factory equipment in this van because the camp seat is still original to 74-75 and the canvas is original. They had a little accident and glued a little fabric to it. There's still original stenciling on the canvas".
Peter had only one condition after the purchase: "That was my rule, I had to be able to drive it and I want to be able to take my grandson in it. If I own it and it drives then I drive it".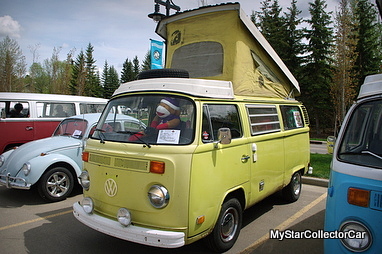 The Westfalia driving experience is something that can only be described as leisurely: "This thing is pretty gutless because it only has about 70 horsepower. I keep it between 105 and 110K on the highway. It can go faster but I don't want to over-rev the engine. It's a 40-year-old vehicle-gimme a break".
Despite the age factor, Peter treats his Westie like a regular vehicle: "I take this out a lot-it's a daily driver in the summer. I put on 5800 miles last summer because I just love driving it".
Westfalias aren't the most aerodynamic vehicles ever made but Peter is philosophical: "Have you ever held a sheet of plywood in the wind? You just try to steer into it and if you get too close behind a truck it starts to wiggle. It gets about 20-21 miles per gallon".
Peter has a definite theme in mind for his Westie: "I like tie die and stuff like the Grateful Dead sticker. We had to put some hippie stuff on it because there's a little hippie in all of us".
This 40-year-old VW Westfalia may have a little hippie in it but it has one other big feature.
One out of two parent's full approval…
Jerry Sutherland
CLICK HERE to Like us on Facebook
CLICK HERE to Follow us on Twitter
CLICK HERE to Follow us on Pinterest
*Re-post if you like this MSCC article…thanks.