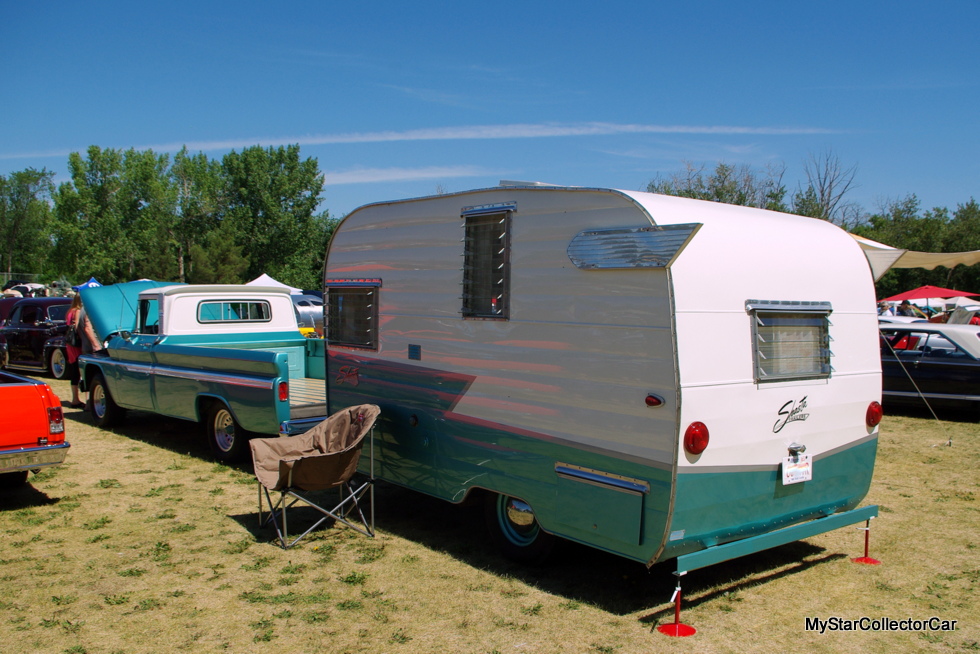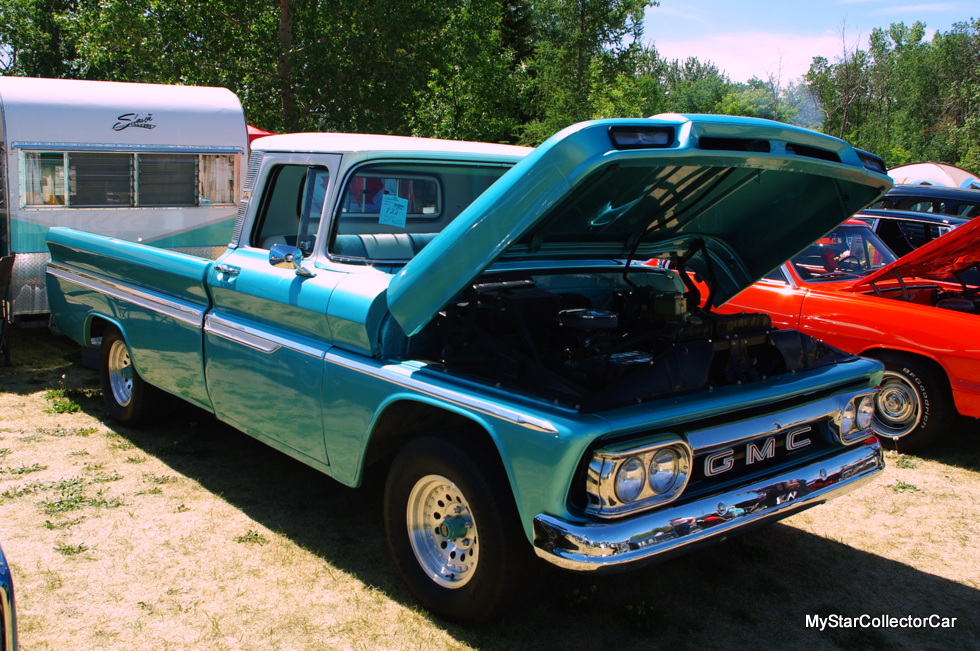 Old car and truck projects are notoriously slow processes.
"In fact, you could measure the process in glacial time just to cut the size of the number down to an understandable figure so a fraction of an eon sounds better than 25 years."
This '63 GMC project was measured on the old scale so in this case the number is 25 years.
Ross Dyck found the truck when it was in pre-assembly stage so it consisted of a cab, frame and box—the front end and motor were long gone. Normally this is a signal that the project will take three to four times the average but this '63 GMC and '63 Shasta trailer combination exceeded all expectations—it took place over 25 years.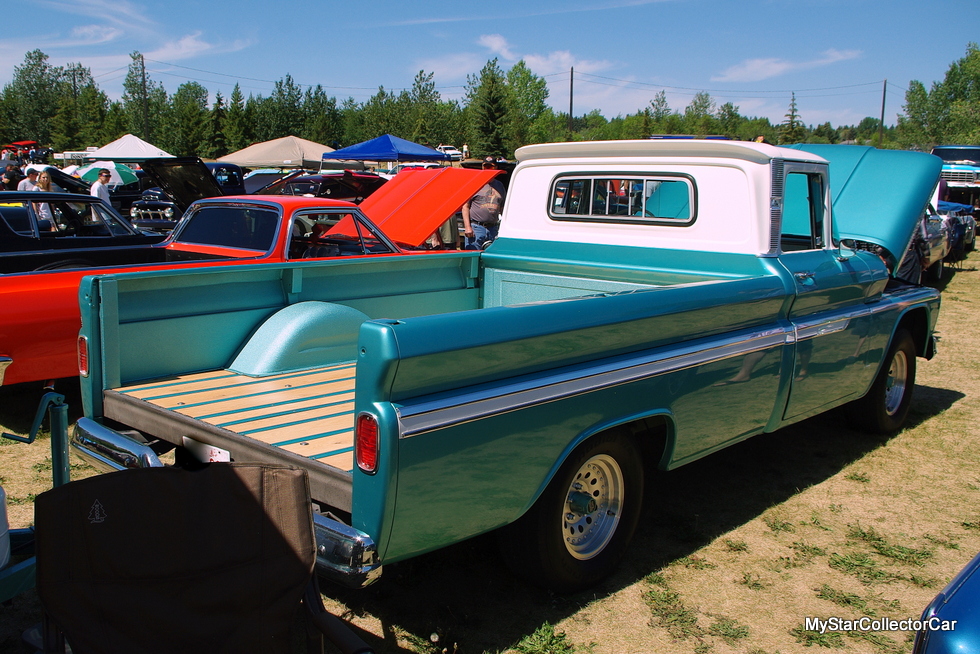 Ross is an extremely talented guy who likes to get his hands dirty so the project over the course of 1200 hours. He explained how he "got rid of everything and went over every inch of this truck" and took the GMC back to the basics and rebuilt it with updated mechanicals. Ross wasn't intimidated by the project because he's "done this stuff" his whole life.
This is a 350 cubic inch—400 Turbo combination so that's a bulletproof setup for a truck and trailer. This GMC truck has factory power steering and Ross kept that setup and now it stops better than factory with disc brakes.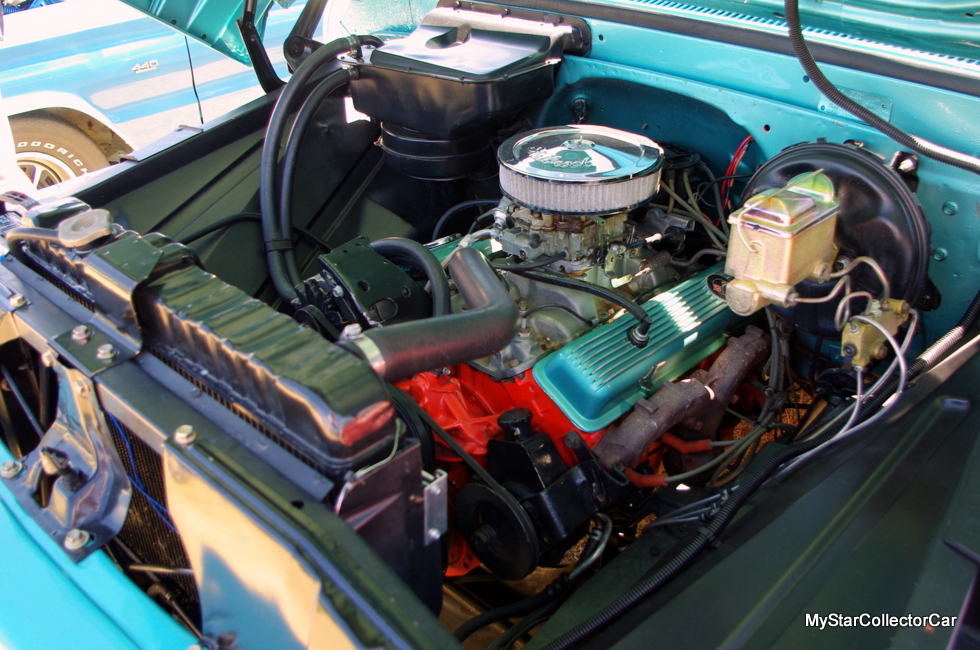 Ross built an extremely reliable truck so after 18 years and 15,000 miles he's had no problems with his '63 GMC but he wanted add another dimension to his old truck experience. He wanted something to haul behind it.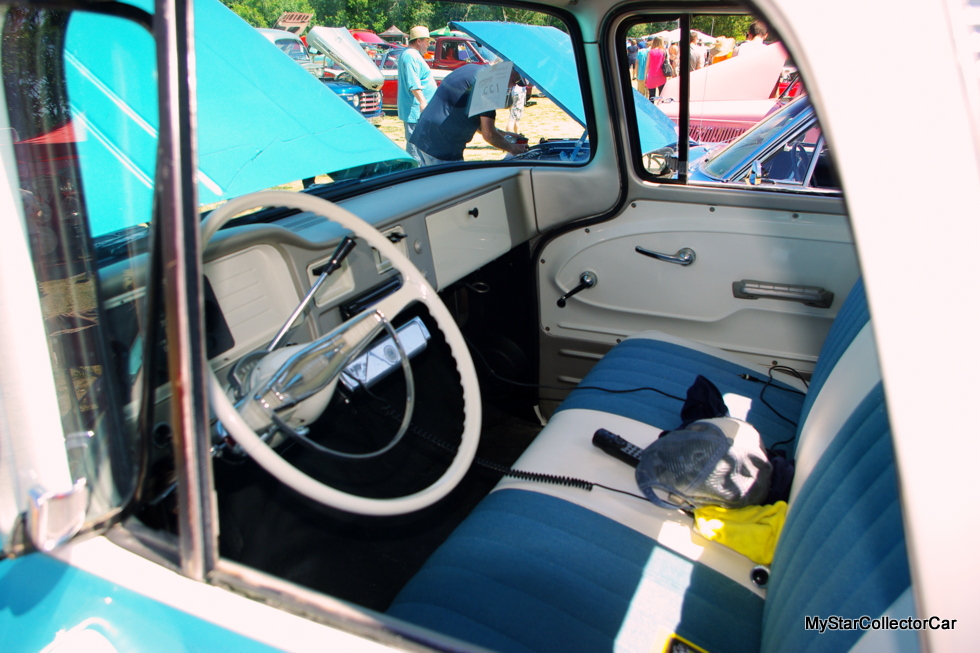 The solution came in the form of a rough but restorable 1963 Shasta trailer. Ross wanted a period correct experience so a matching year holiday trailer made a lot of sense because it's a vintage rolling hotel. This trailer needed 800 hours to get it to Ross's high standards because he had to re-frame it and re-do all the floors and now it's a showcase for 60s recreational vehicle living.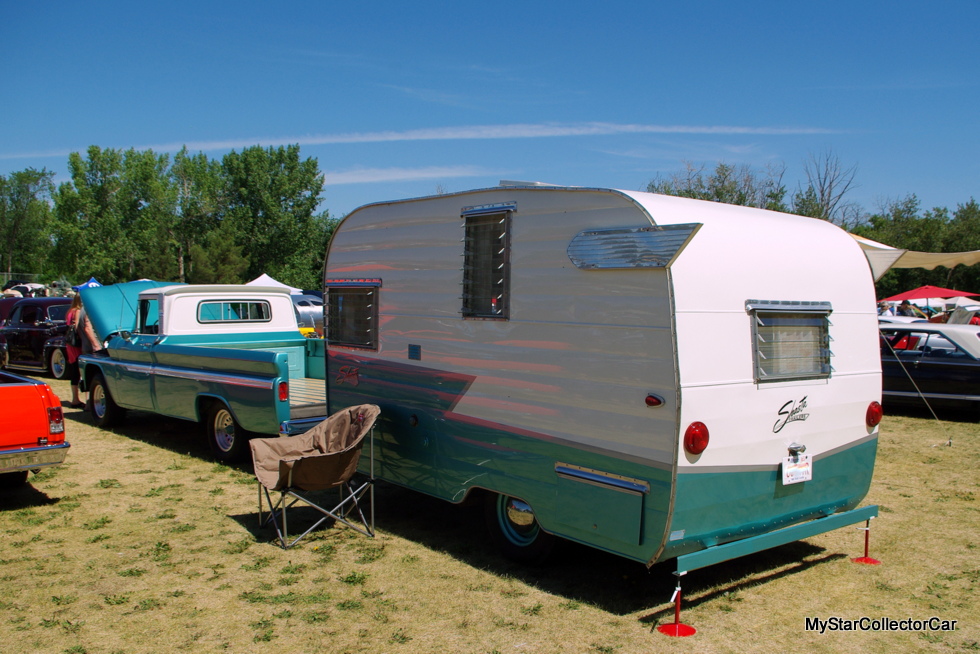 Ross is the kind of guy who likes to evaluate vehicles in the real world and the Shasta ups the ante on the game. He admits he's hauled it behind the GMC at a speed (insert number here) that would result in a court date and it was effortless—in his own words, "It was easy as pie because the suspension is new".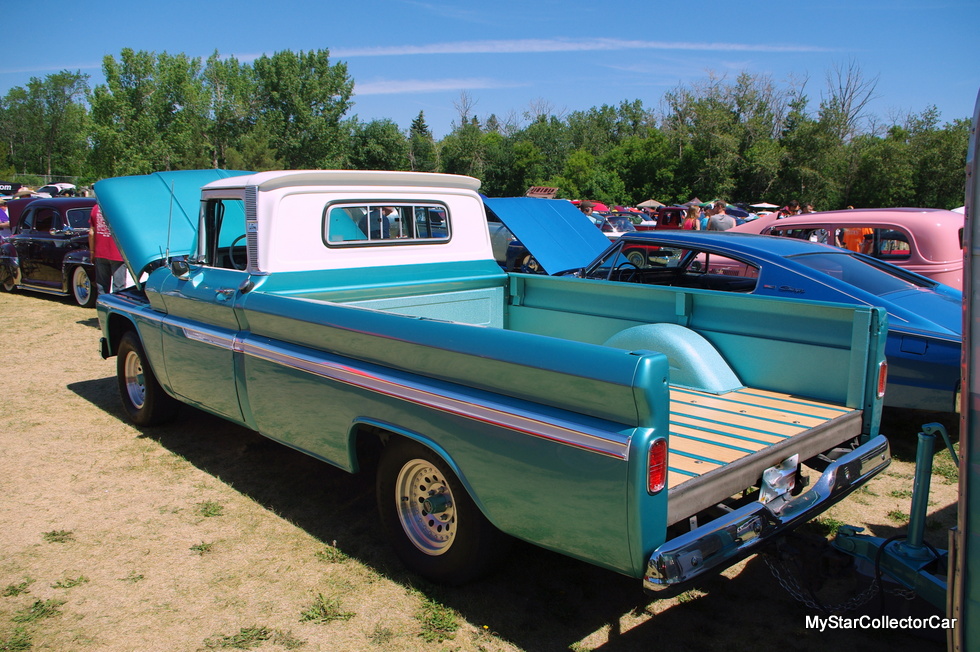 There was one concession to the extra load –this truck has an electric fan that keeps it at a very manageable 180 degrees.
Ross has an ambitious trip planned for his 52-year-old truck and trailer combination because he wants to drive it across Canada. That's a distance of about 4860 miles if he takes the Trans-Canada Highway but Ross is a guy who is very confident behind the wheel of his '63 GMC.
There's one built-in problem with the truck-trailer combination and it involves the public. This setup is a magnet for people at a car show and everybody wants to look inside the trailer. Ross is a gracious host so the door is open and it generates Ross's only complaint.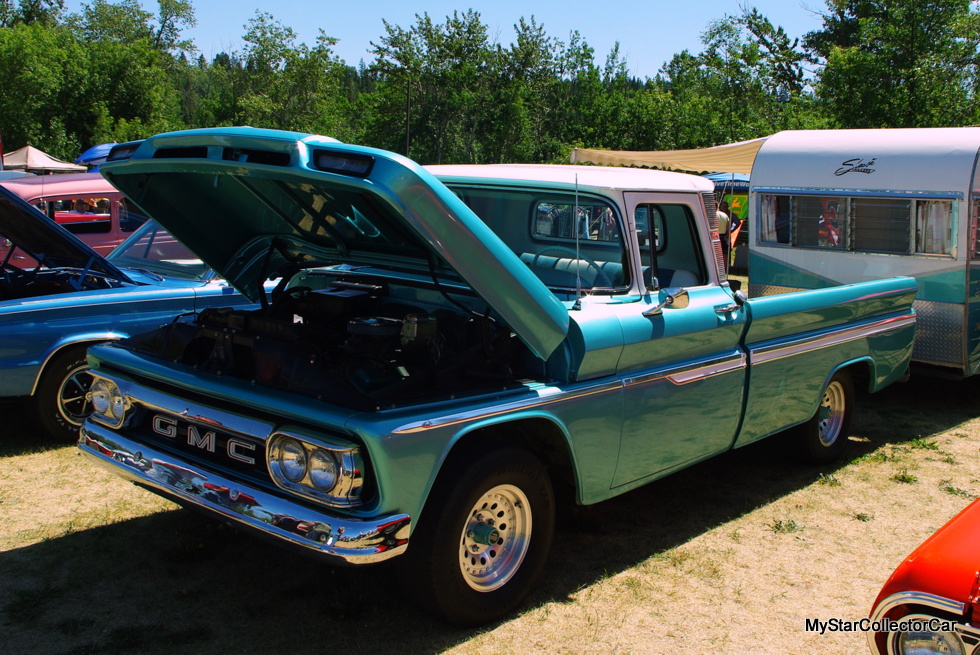 He has a vintage radio in the trailer that makes people go crazy so he admits: "The old radio gets all the show and the truck doesn't".
Jerry Sutherland
CLICK HERE to Like us on Facebook
CLICK HERE to Follow us on Twitter
CLICK HERE to Follow us on Pinterest
Please re-post this if you like this article.