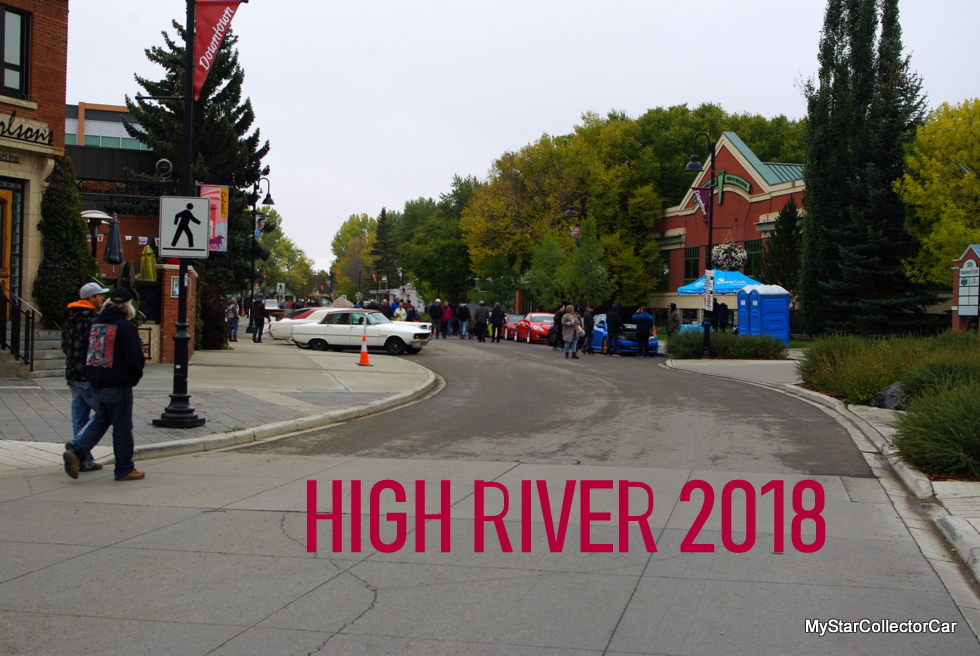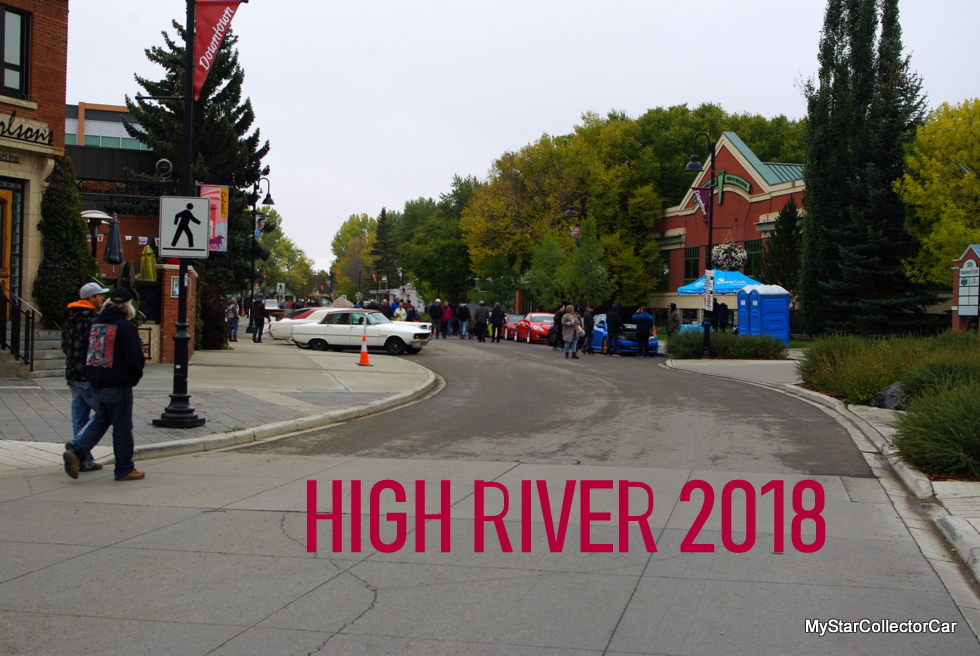 High River, Alberta has one of the largest annual car shows in western Canada.
This event also has a pretty stellar record for sunny weather as witnessed by us at MyStarCollectorCar when we make our annual visit.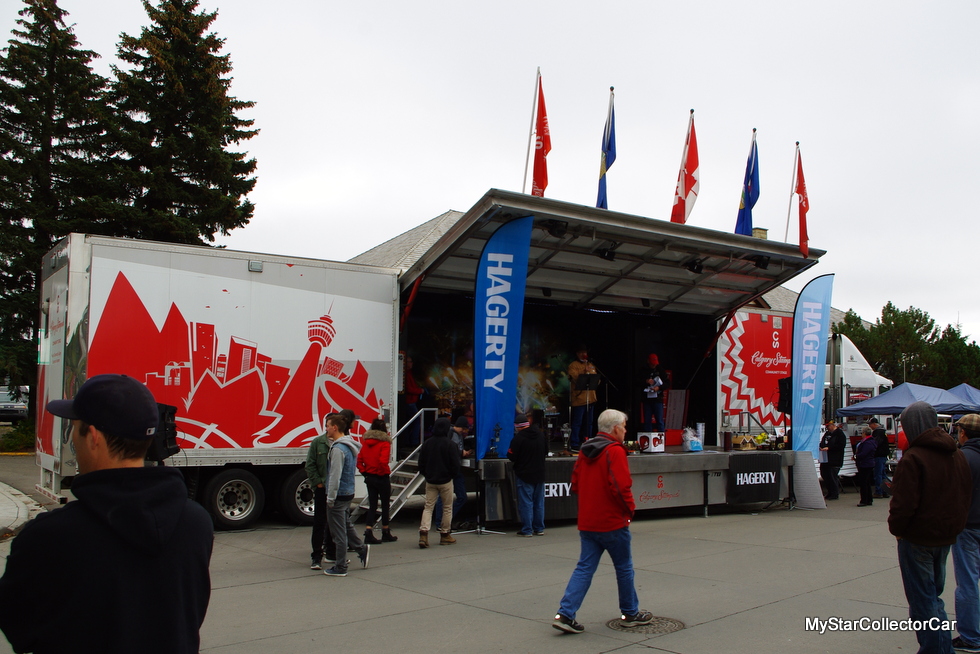 That fair weather run came to an end this year when the High River show was held on a cool and cloudy day. We live in a community about 2 hours north of High River and our city had snow on the ground over the past weekend.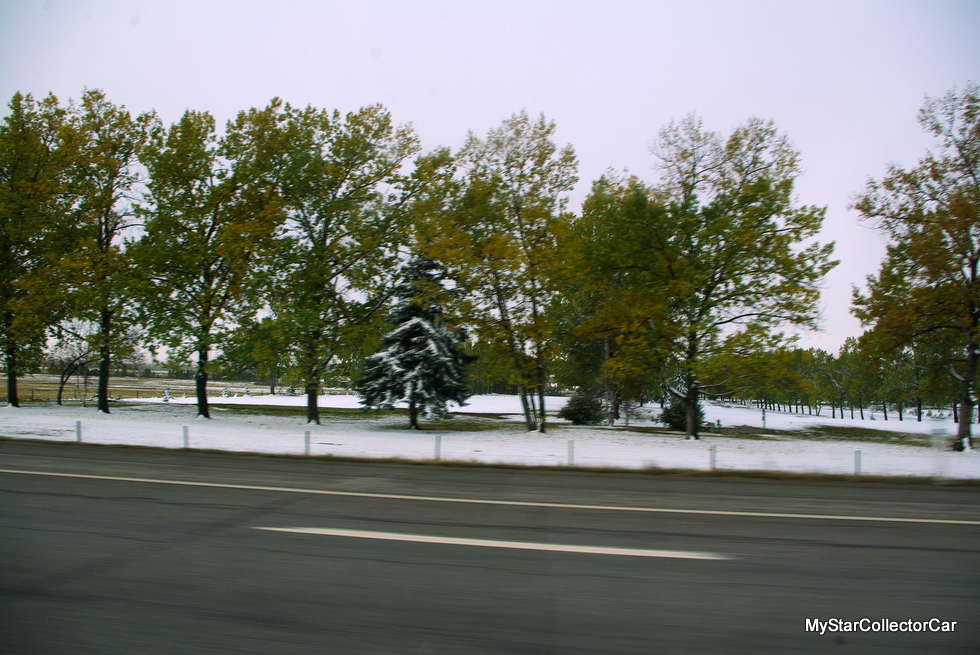 We needed to find out whether High River also had snow on the ground so we rounded up an expert: a young woman who answered the phone at a local fast food place. She worked at a famous hamburger joint and was able to tell us that High River had no snow, but it was a cool, misty and cloudy morning–and even she noticed several old cars in town.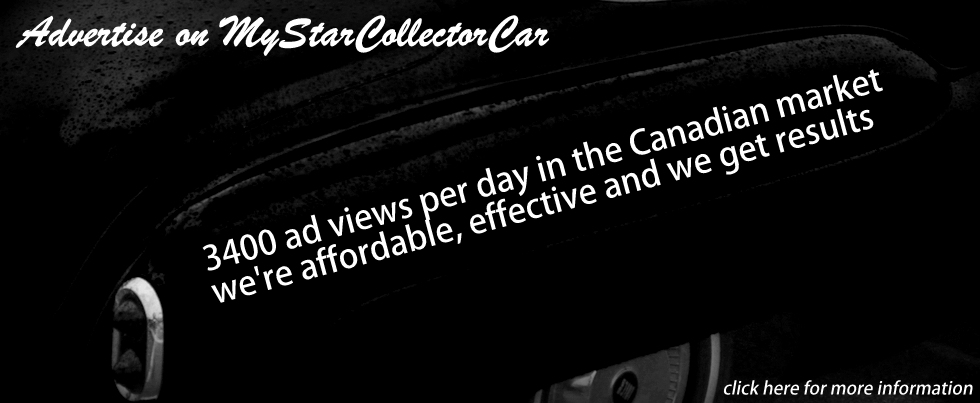 An impartial weather report delivered by a detached young female observer who had no real interest in old cars was all the information we needed to hit the road to the High River show.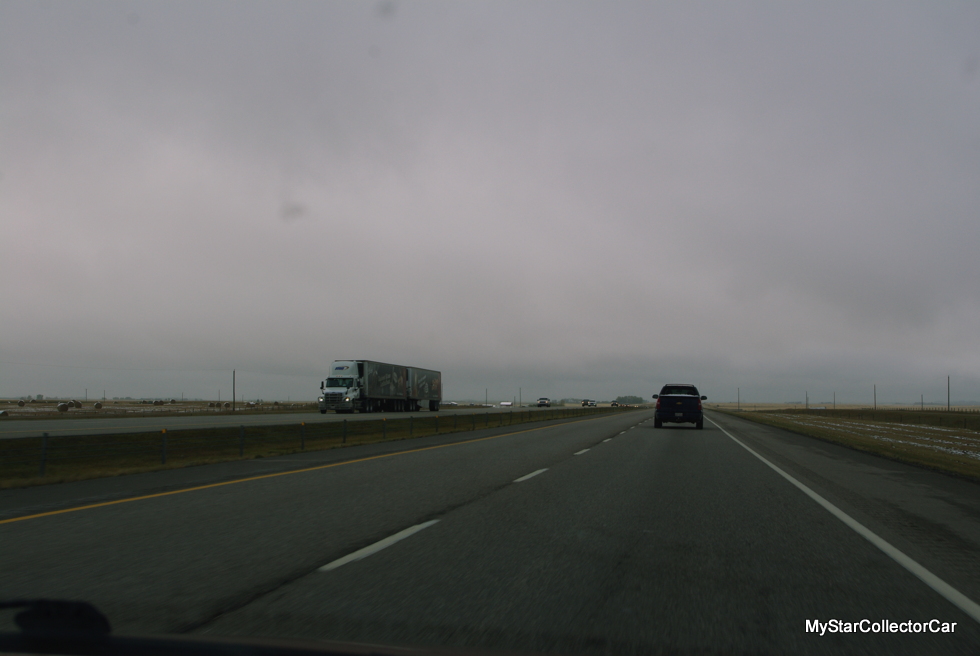 The weather did indeed affect the show's attendance because the George Lane Park in High River was virtually empty and this scenic area is usually overflowing with vintage rides during the show. Nevertheless, MyStarCollectorCar was able to connect with the proud owner of a 1968 Olds Cutlass S convertible.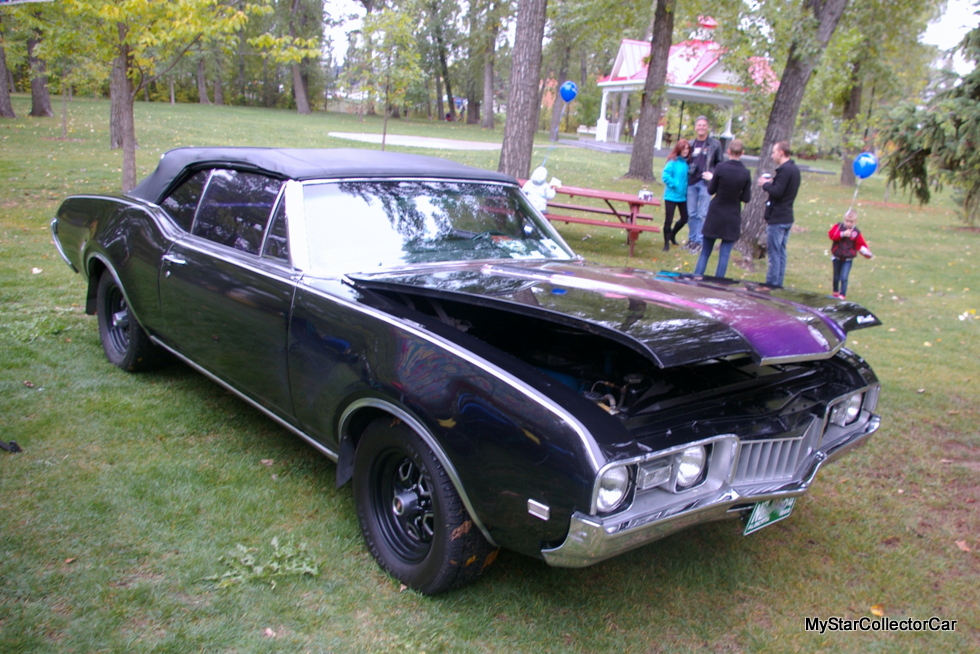 The top was up on the Olds convertible for obvious reasons, but its owner was able to tell MSCC why and how he ended up with his very cool 50-year-old ride.  Look for the full story in a future MyStarCollectorCar article.
There was a herd of ponies that traveled to the High River show and one of them was a muscled-up Mustang II that wore King Cobra badges.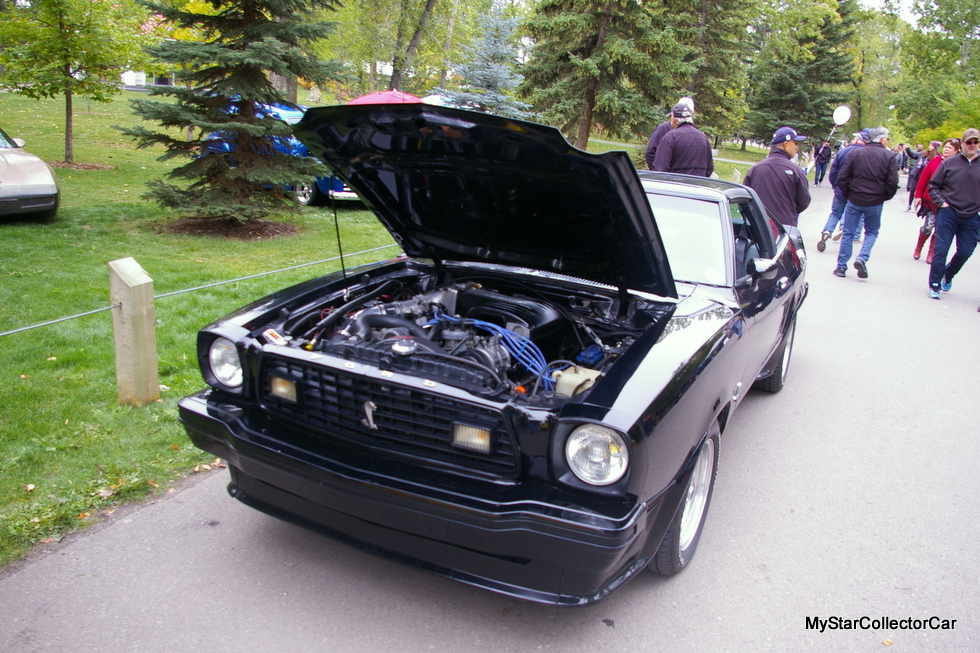 The owner was already gone before MyStarCollectorCar could interview him but we were able to lasso the owner of another classic Mustang in his entourage and hope to connect with his buddy (the King Cobra owner) for a future article.
The High River show always provides a solid mix of unusual vehicles and a 1957 Dodge D-100 survivor Sweptside pickup truck fits the bill to a tee. This rare and unusual 61-year-old Mopar truck was a rock star at the show and MyStarCollectorCar was able to get the emergency phone number on the entry card.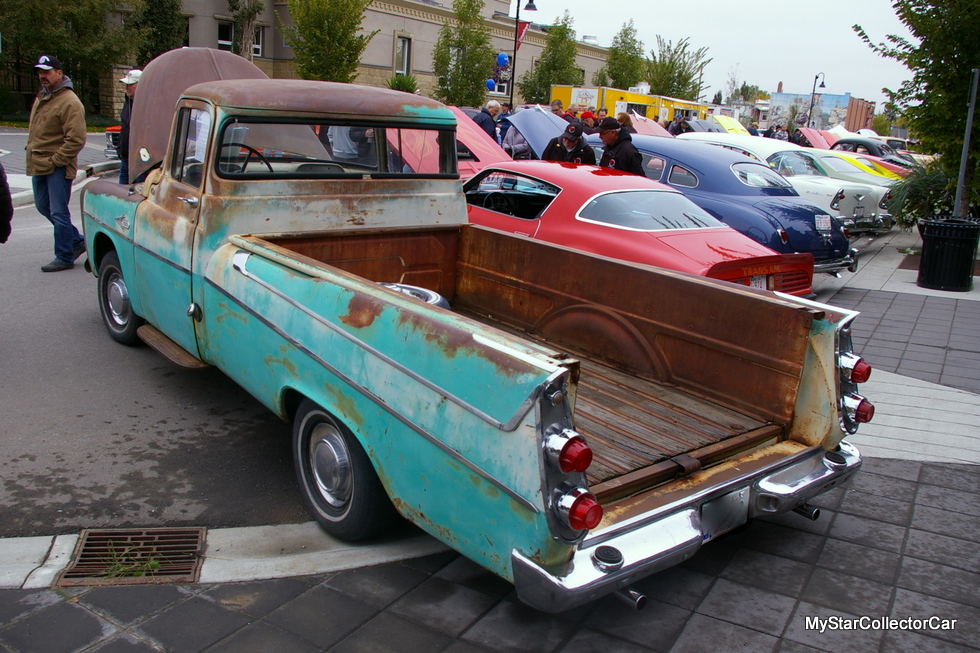 This situation (interview the owner) absolutely constitutes an emergency for MyStar and we will pursue the unique '57 Dodge truck's story for a future MyStarCollectorCar piece.
Fortunately, MSCC was able to interview the owner of a 1950 Hudson Pacemaker because he was behind the wheel of his very cool sedan.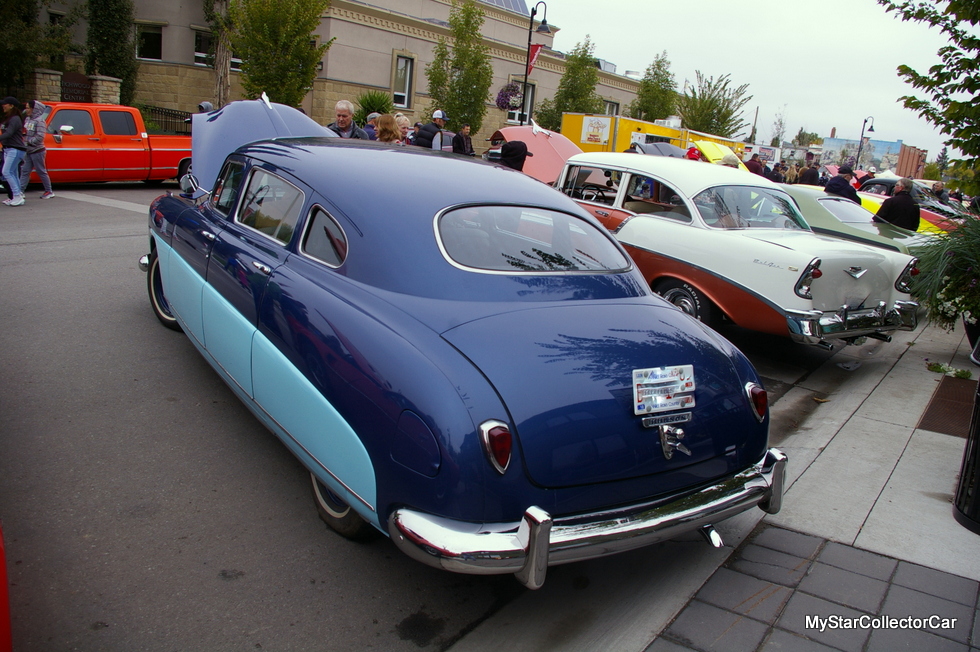 The car has been restored back to its original factory glory and MyStarCollectorCar will do a future feature about this unique 68-year-old orphan car.
A 1957 Pontiac Safari station wagon was the center of a very long cross-country adventure/trip for its owners. The station wagon was part of the 2017 Coast to Coast tour by a group of car guys and girls who drove across Canada in vintage vehicles (some pulling vintage trailers-including this Poncho).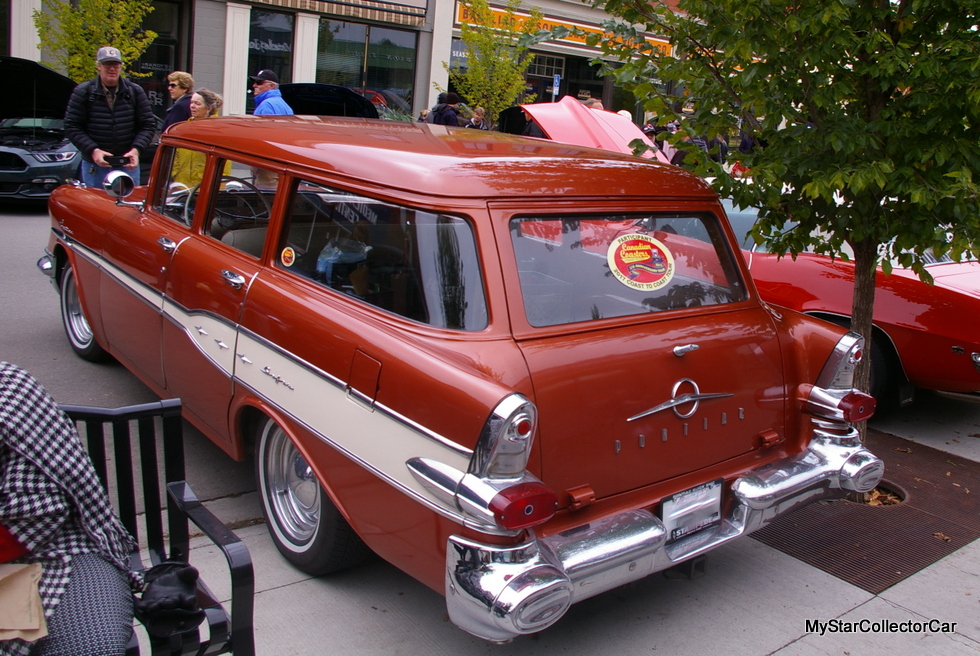 Learn all about this uniquely Canadian Pontiac wagon in a future MyStarCollectorCar article.
The crowd was curious and thick around a 1939 Ford COE resto mod with a vintage 1962 Airstream trailer attached to its frame. There was also a very interesting story behind this unusual pre-war custom truck and MyStarCollectorCar was able to get all of the details for a future article.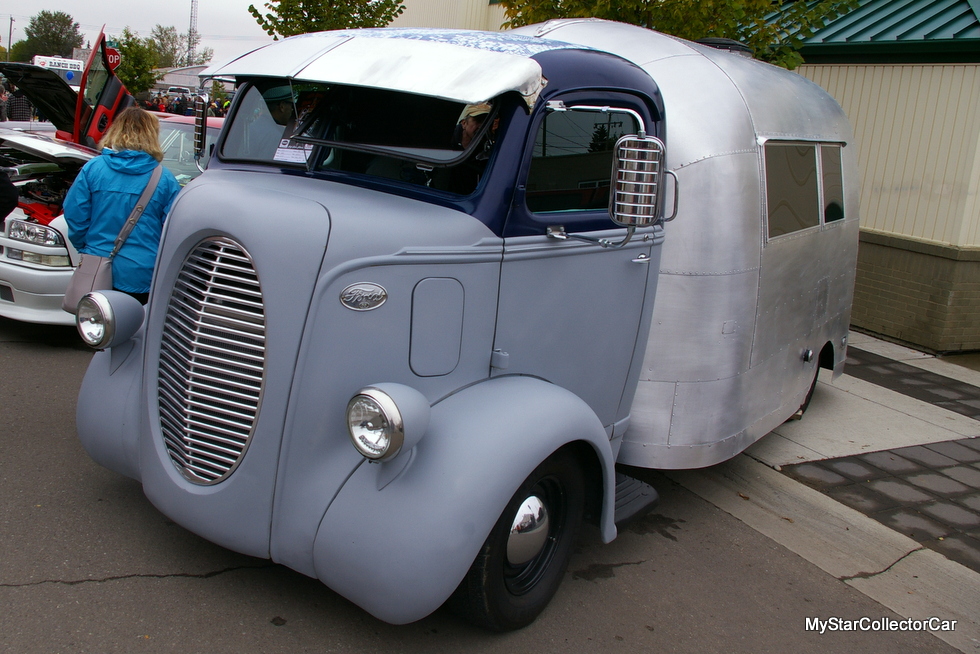 Another unusual guest at the High River show was a 1969 Morris Oxford four-door sedan with a right hand drive steering system. The story behind this remarkable little British car will be the center piece for a future MSCC feature on the car.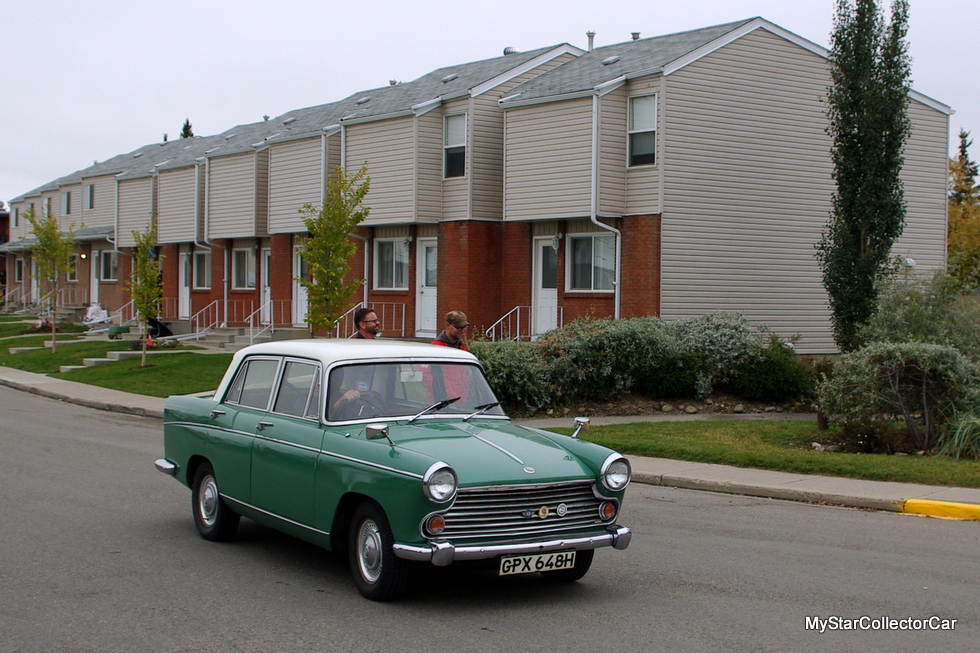 Last, but most certainly not least, was a 1969 Plymouth Barracuda 340 S fastback. Some of our MyStarCollectorCar readers will notice the very rare ¾ vinyl roof option on the car and we will flesh out the details about this Mopar in a future MSCC piece.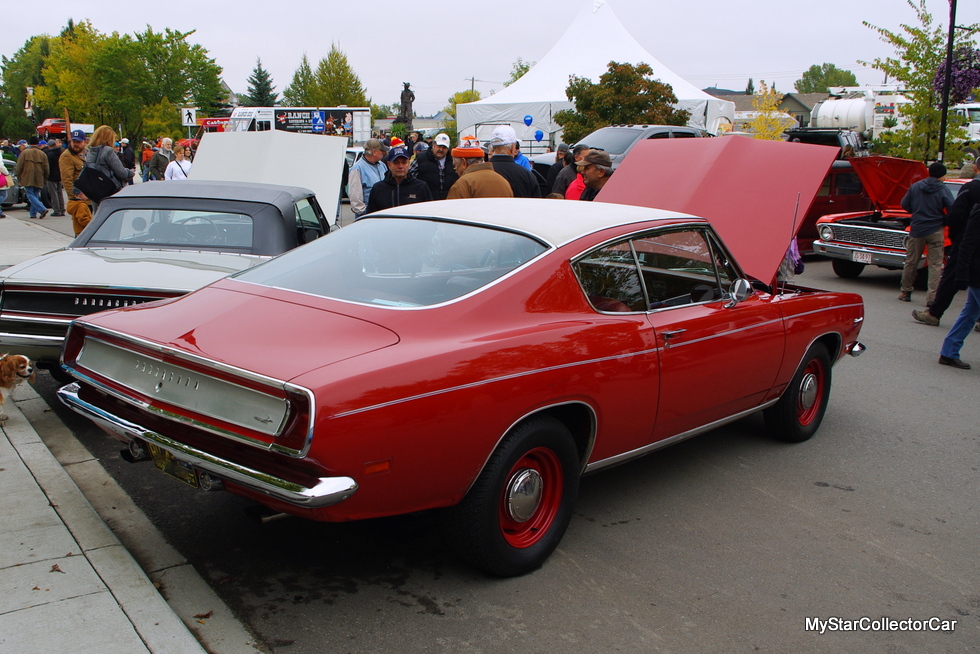 This year's edition of the High River car show may not have been blessed with good weather and overflow attendance, but MyStarCollectorCar was glad to attend it because of the aforementioned vehicles.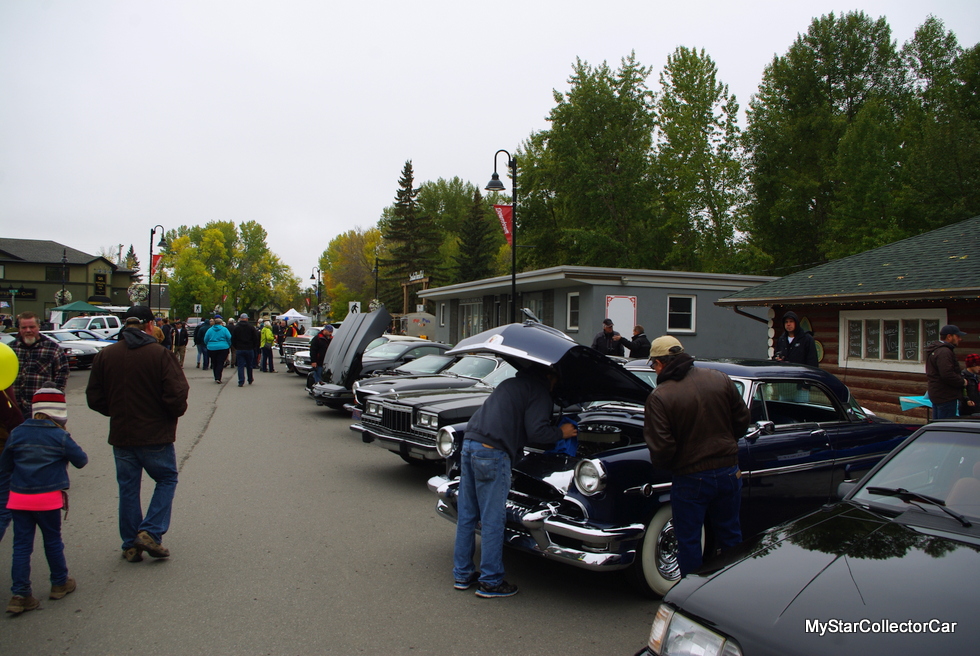 We are also glad our first questions about the show were answered by a local non-car girl because she gave us good reasons to attend it: it wasn't snowing and there were enough old vehicles to get her attention because they were an unusual sight for her.     
BY: Jim Sutherland
Jim Sutherland is a veteran automotive writer whose work has been published by many major print and online publications. The list includes Calgary Herald, The Truth About Cars, Red Deer Advocate, RPM Magazine, Edmonton Journal, Montreal Gazette, Windsor Star, Vancouver Province, and Post Media Wheels Section.