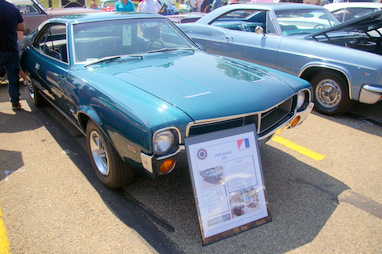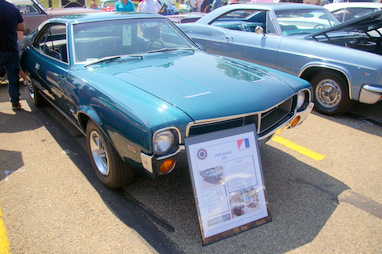 AMC was the last domestic manufacturer to enter the "pony car" race in the 60s.
They did it with the 1968 Javelin-last, but certainly not least because this was a great looking car.
At 18 years old, Kenneth Dalton was a decade or two from being born when this Javelin was rolling off the assembly line but that didn't stop him from taking a huge interest in this sporty AMC product.
He comes by his old car infatuation naturally because his dad is into the old iron in a big way. This particular Javelin is a great example of the model-Ken is only the 3rd owner and the car spent 20 years on blocks.
That takes away a lot of wear and tear-it's the automotive equivalent of the world's best nap.
The car is like a  museum piece. The stock interior is nearly mint with the exception of an errant cigarette burn.
Kenneth is incredibly realistic about this car-he has no intention of dropping a giant big block in the Javelin because the stock 290 works great. Plus he gets decent gas mileage with the thrifty AMC motor. Kenneth thinks the car does close to 20 miles per gallon on the highway so his practical side kicks in… plus his dad is "the ultimate decider" on the vehicle so Kenneth is clearly getting solid guidance
Upgrading the car wouldn't be a problem because Kenneth has been accepted at WyoTech but the Javelin is going to stay bone stock thanks to the community family decision.
So the moral of this story is that an 18-year-old kid can get the significance of a classic 60s car as long as the patriarchal guidance starts early.
Net result-a great piece from the pony car wars of the 1960s.
Jerry Sutherland