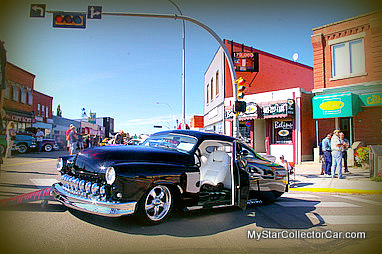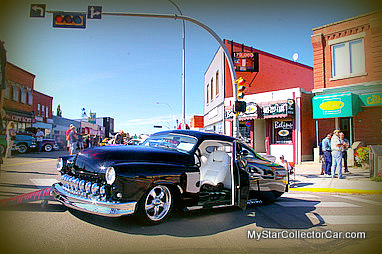 The first impression when you see Ian Harryett's 1949 custom Mercury lead sled is simply "wow".
The car is an amazing tribute to a bygone era of custom design popularized by the King of the Kustoms, the legendary George Barris.
In fact, George would love this Merc.
Ian's Mercury is an ambitious blend of old school custom looks and modern components like an LTI Corvette motor that sits on a 1996 Caprice floor and frame. The car is the end result of a ten year project that Ian tackled when time permitted over that time frame.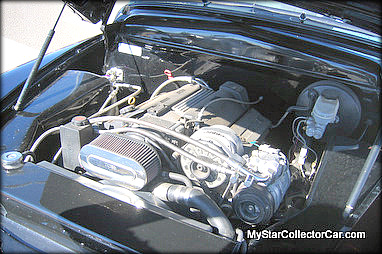 We discovered Ian's car on a very hot September afternoon when a hot sun blazed down on his black car.
This is typically a great recipe for crispy baked people inside the car, but Ian's Merc was actually pretty tolerable when we sat inside it for a demonstration of its very well insulated white interior.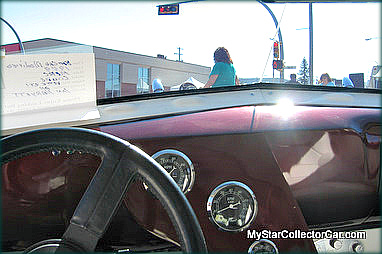 Surprisingly this old Merc was cool even without the AC on inside the car-absolutely remarkable given the heat of the day.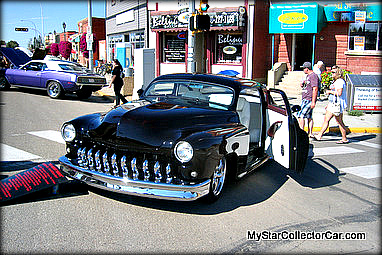 There is even a practical side to the Mercury resto-mod because this ride gets 28-30 mpg at 1500 rpm on the highway thanks to its 2:56 gears. That is pretty amazing mileage for a show winner of a car.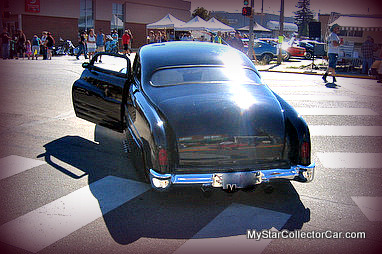 Ian chopped 3 ½ inches out of the roof and added a De Soto grille and a subtle flame package to the period look of his Merc during the build and it is definitely a beauty. Ian feels that "it took way too long to build but it was definitely worth it". The many admirers that flocked around the beautiful black Mercury would completely agree with Ian on this point.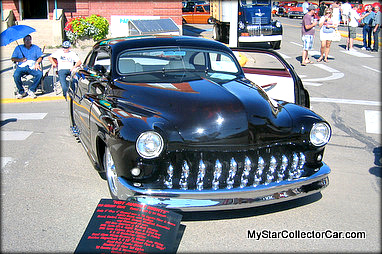 Ian had his young son with him at the car show and it was very obvious that his son was a next generation car guy.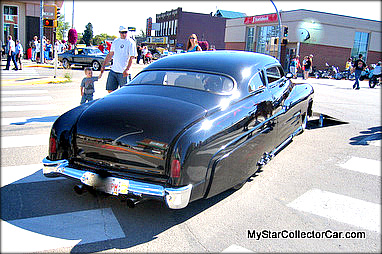 We can assume that this stunning '49 Merc custom ride will be in the Haryett family for a long time if the kid has any say in the matter.
Jim Sutherland
Follow us on Facebook at-http://www.facebook.com/MyStarCollectorCar
Follow us on Twitter at- https://twitter.com/#!/MyStarCollecto1